Williams – 3144 Big Springs Road, Hamilton Branch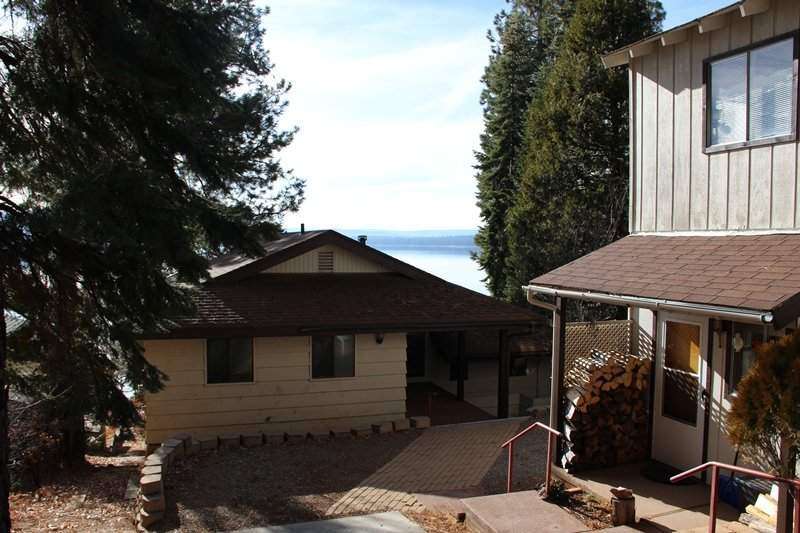 This large lakefront home on the north eastern shore of Lake Almanor boasts incredible 180 degree views of the lake and surrounding mountains. A spacious home that was built for fun!! The 3,200 square foot home has 3 bedrooms and 2.5 bathrooms, plus a large bonus room on the lower level that offers a pool table, poker/game table, darts, and other games, and a great little bar area! An open main level floor plan showcases the amazing lake views, and the great room has a large flat screen TV and a grand piano. A main level deck really takes advantage of the lake views. The backyard offers a nice lawn area, with steps to the large pier. The dock/pier consists of a sizeable wooden deck area, and an adjustable aluminum dock. The dock can be raised and lowered with water level, and when the water is choppy. Note: it is strongly recommended that the buoys are used for boat storage, rather than tying to the dock. The dock is fantastic for fishing and sunbathing.
The home is a split level design, approximately 2.5 stories. The master bedroom with king bed and private bath is located at the entry level. A short set of stairs leads you to the sprawling living room, kitchen and dining area. Downstairs on the lower level you will find the bonus game room. This room offers a twin bed as well. There are two more bedrooms downstairs, one with a queen bed and lake views, the other with three twin beds + a twin trundle. There is also a small office area that has a queen sofa sleeper. The lower level does have a full bathroom, but the spa tub is not available for use. An extra half bathroom is available on the main level just off the laundry area.
BONUS: This home offers 20 MB high speed internet and AirPlay (for music) available through the main TV.
2 TVs with Cable, 2 DVD players, 1 VCR
*INTERNET IS PROVIDED AS A COURTESY, HOWEVER, IS NEVER GUARANTEED.
PETS: Well-behaved pets will be considered, but permission is required in advance.
3 Bedrooms, 2.5 Bathrooms
Maximum Occupancy: 12
Bed(s): 1 California King, 1 Queen, 5 Twins, 1 Queen Sofa Sleeper
Sheets, towels and paper goods are NOT included, but may be available upon request.
Note: the detached garage and apartment are NOT included, and are occupied by another tenant.
This home may ask a premium rate for holidays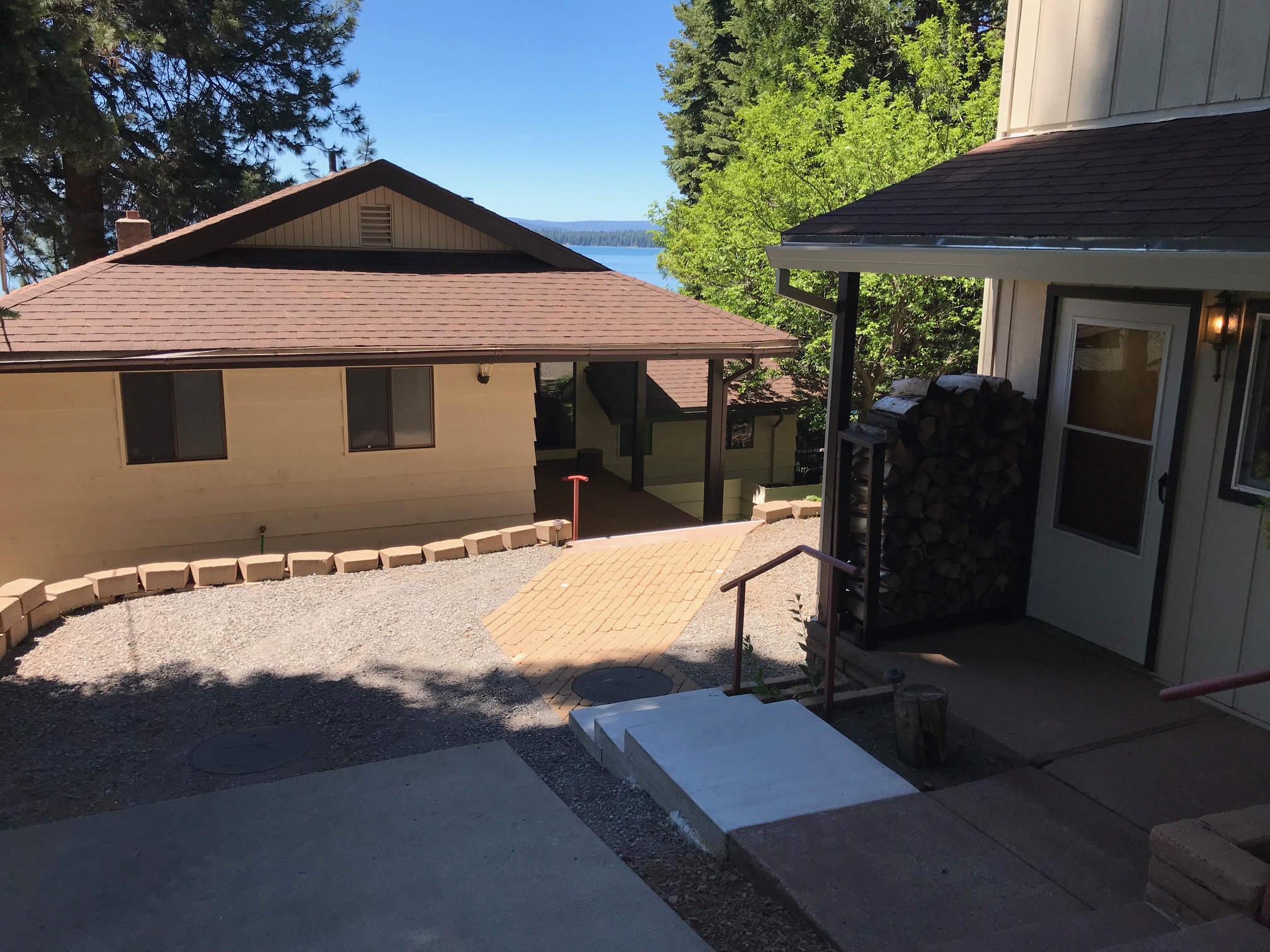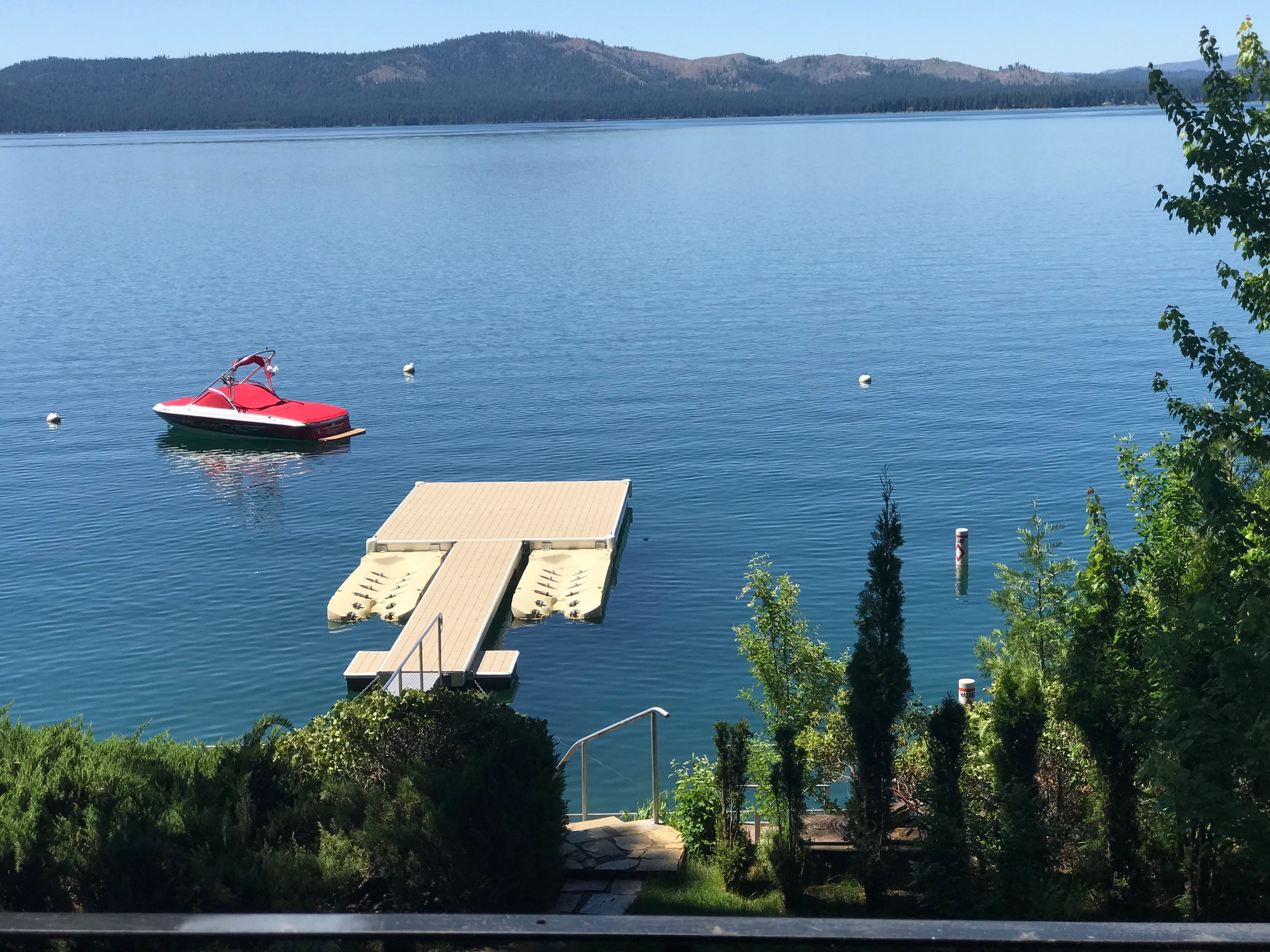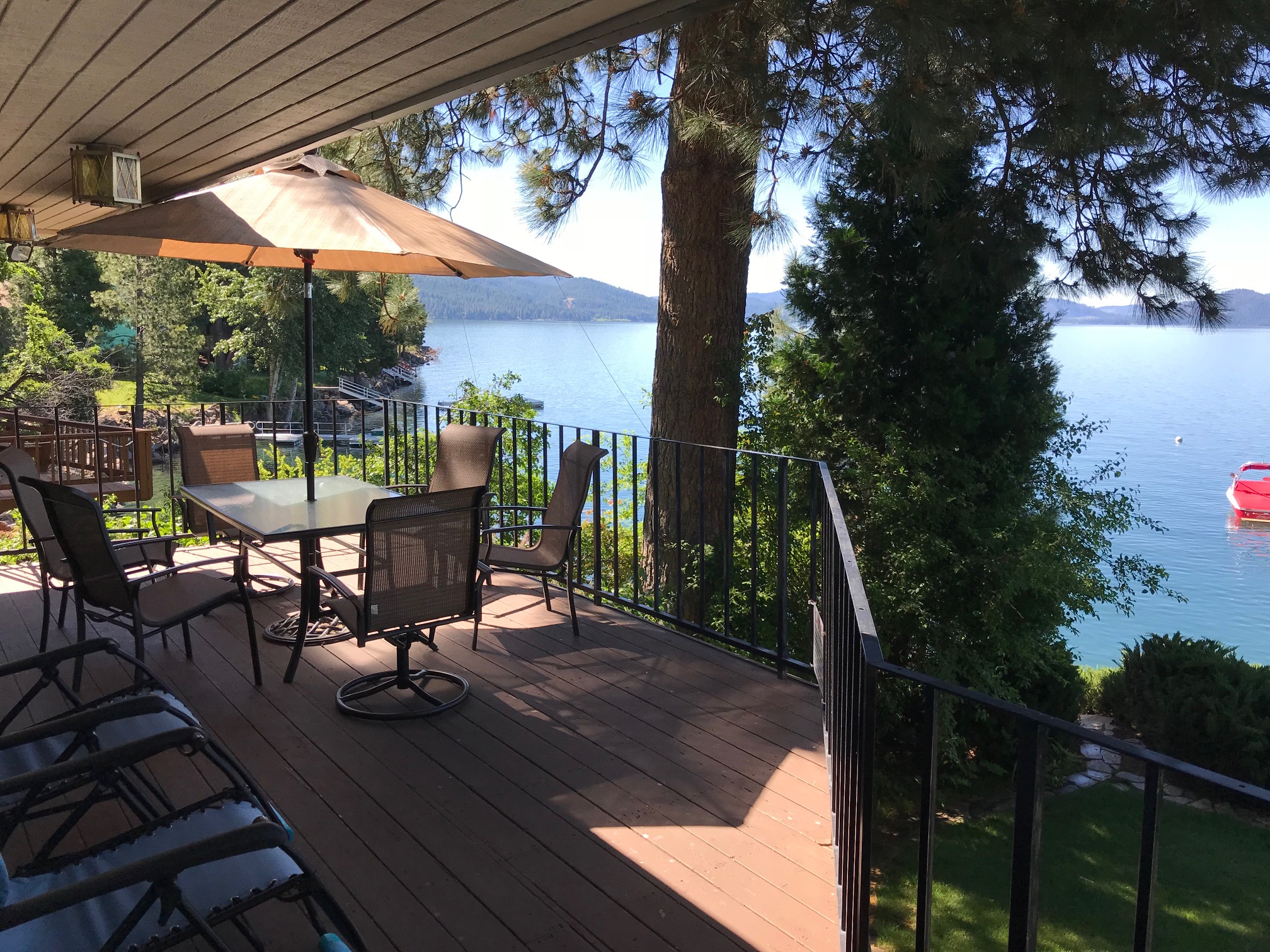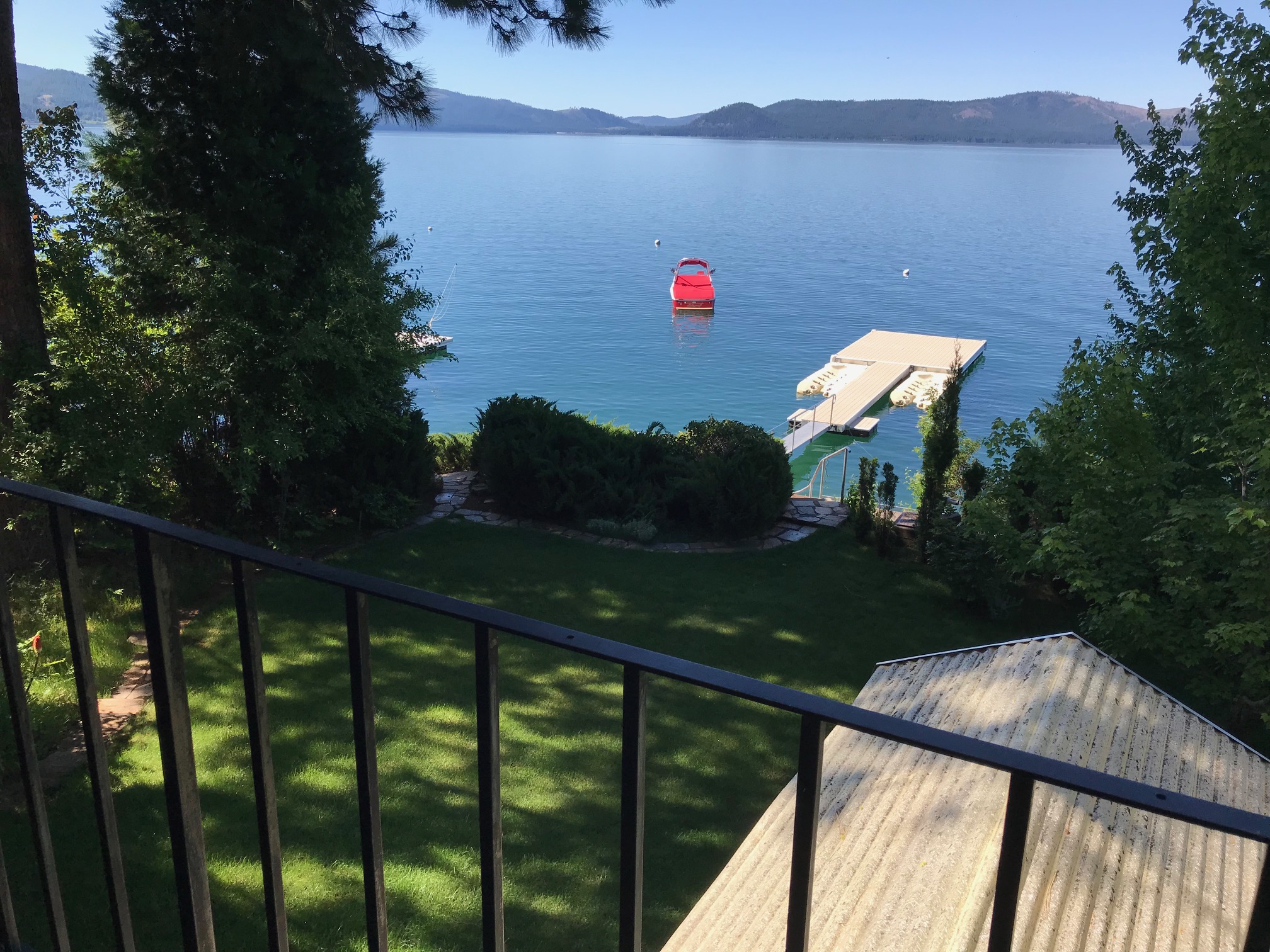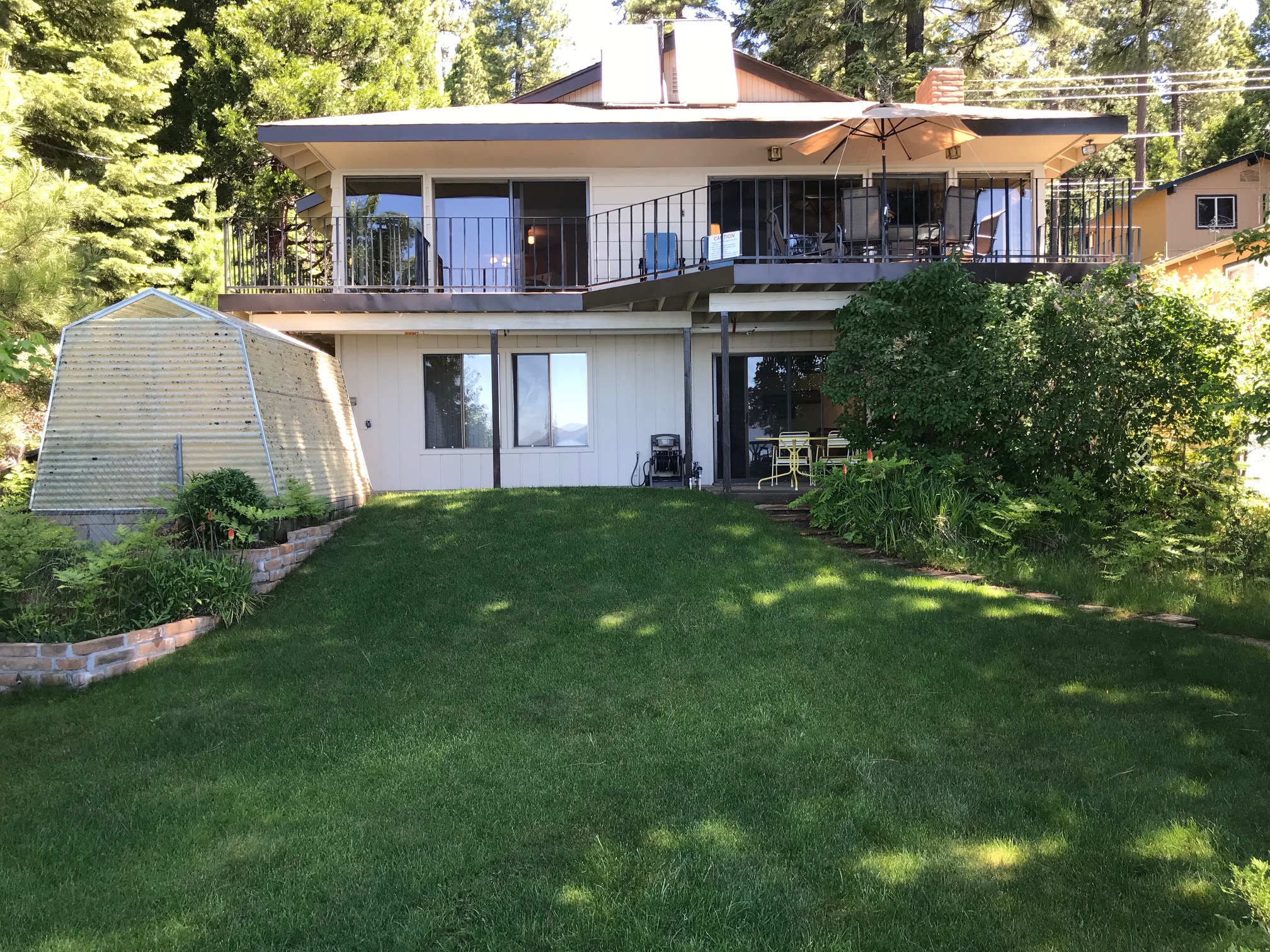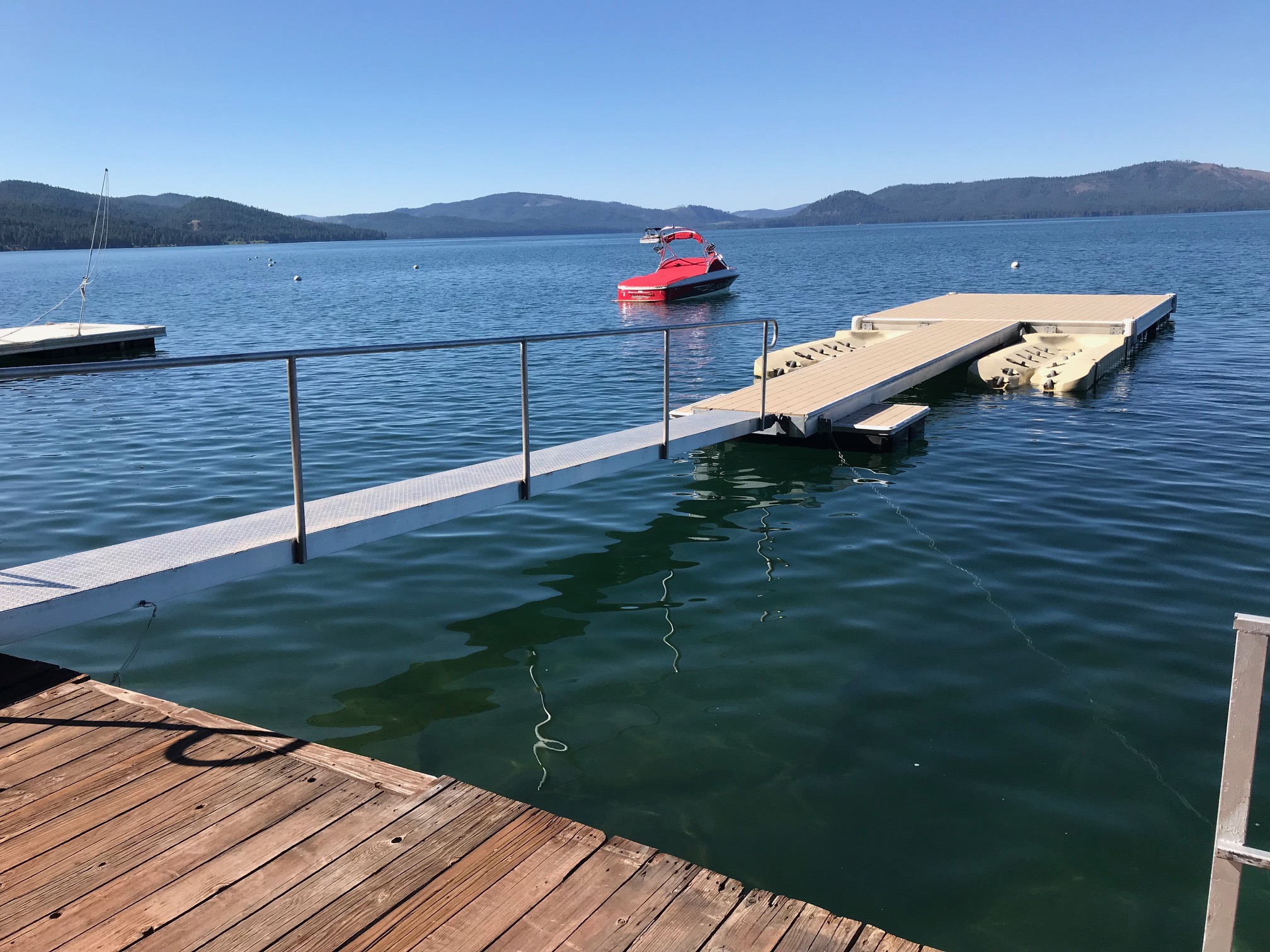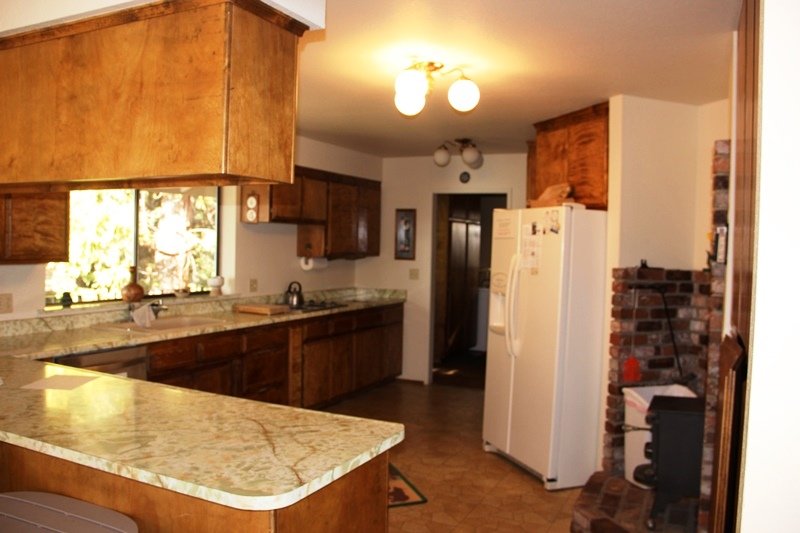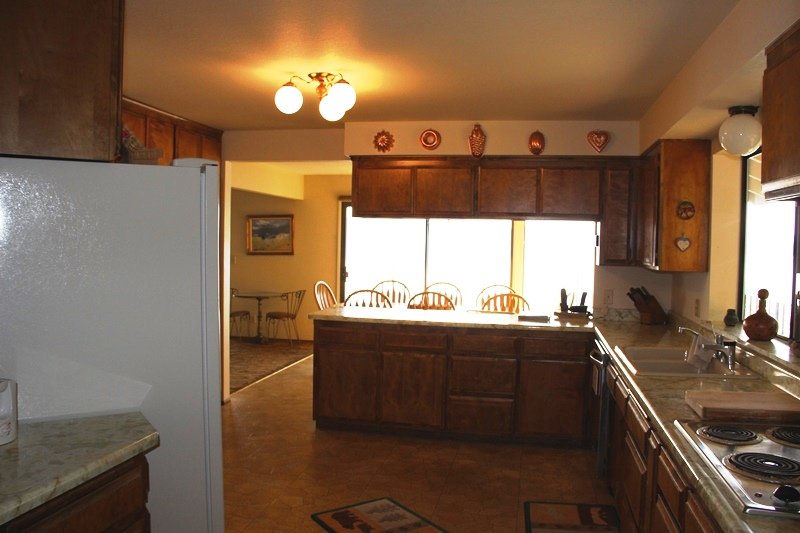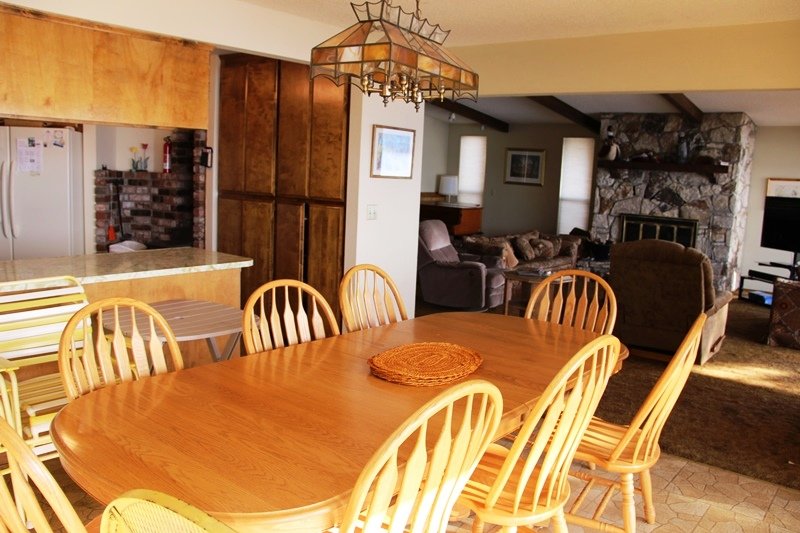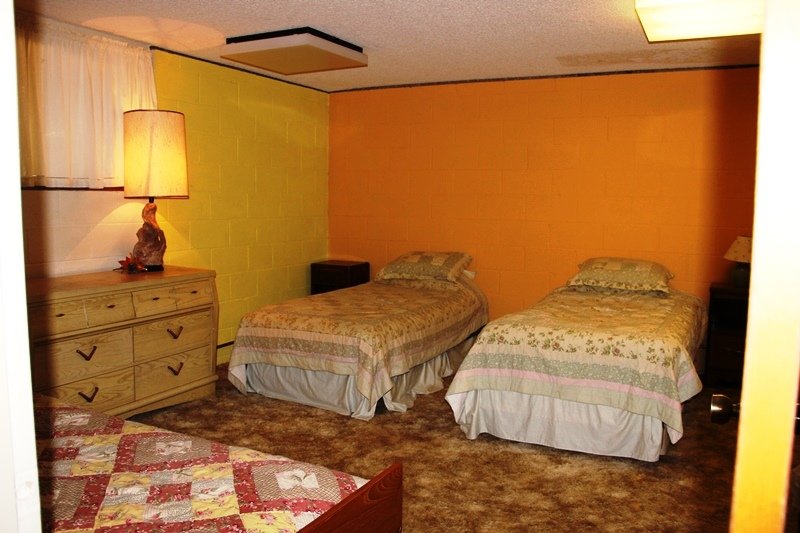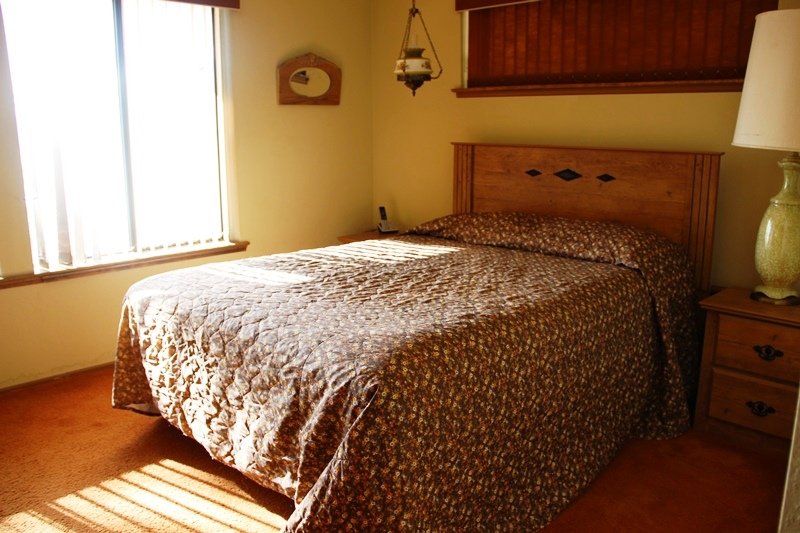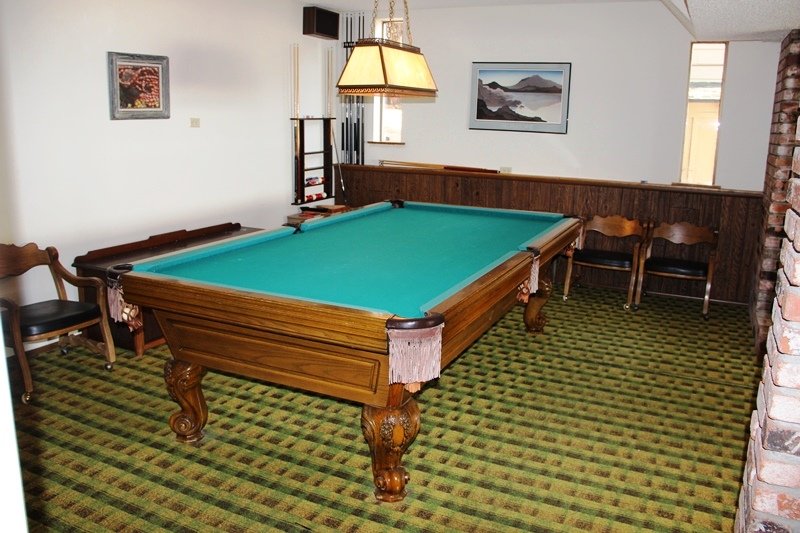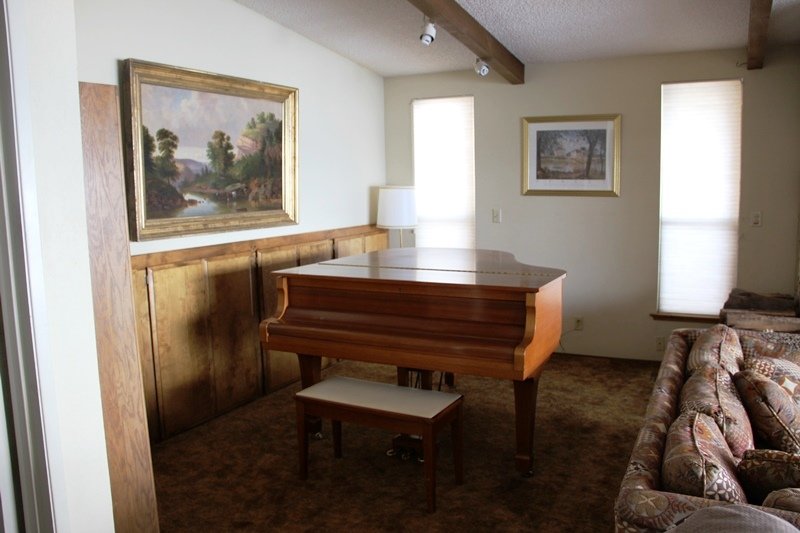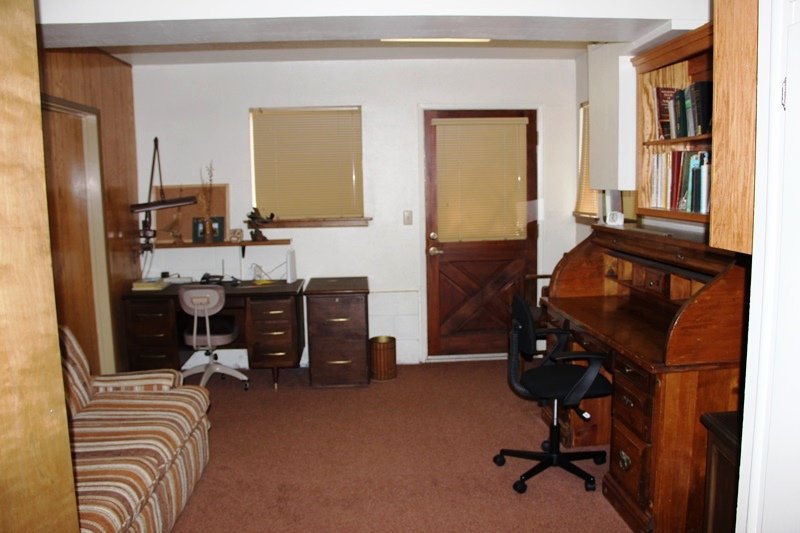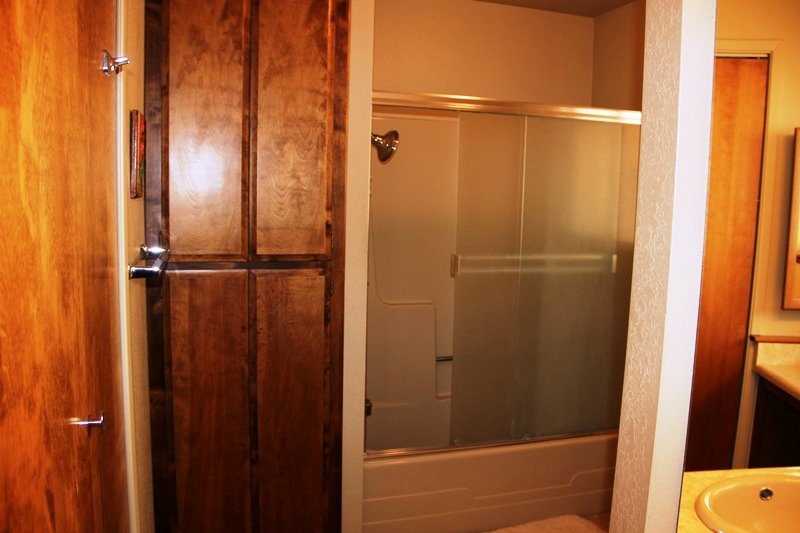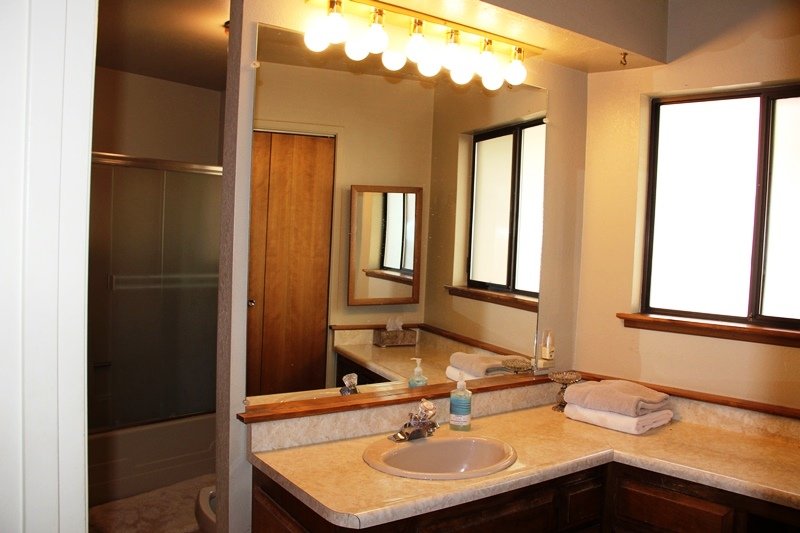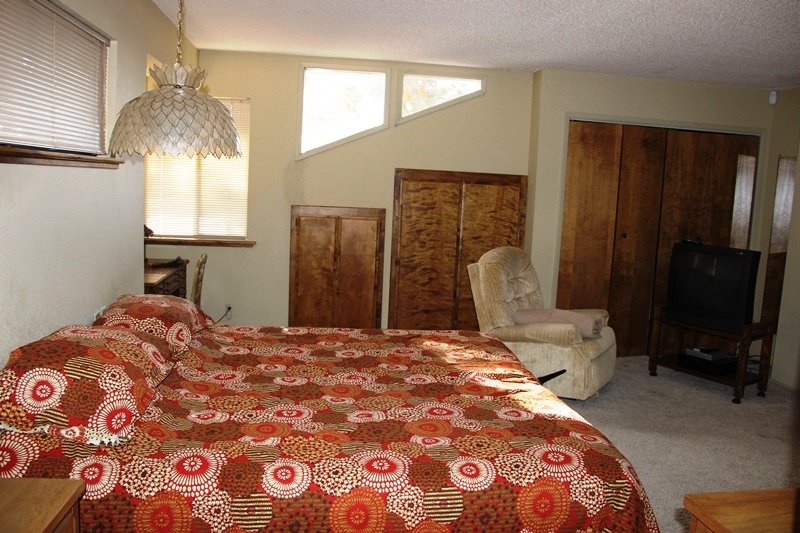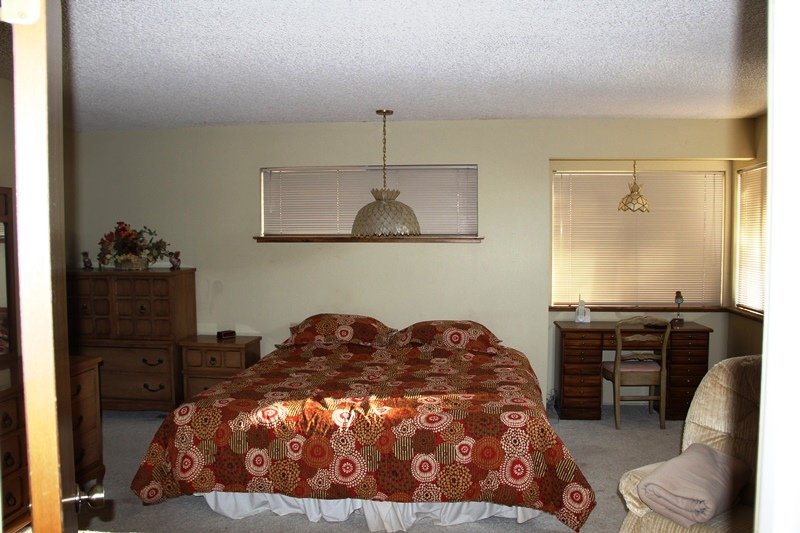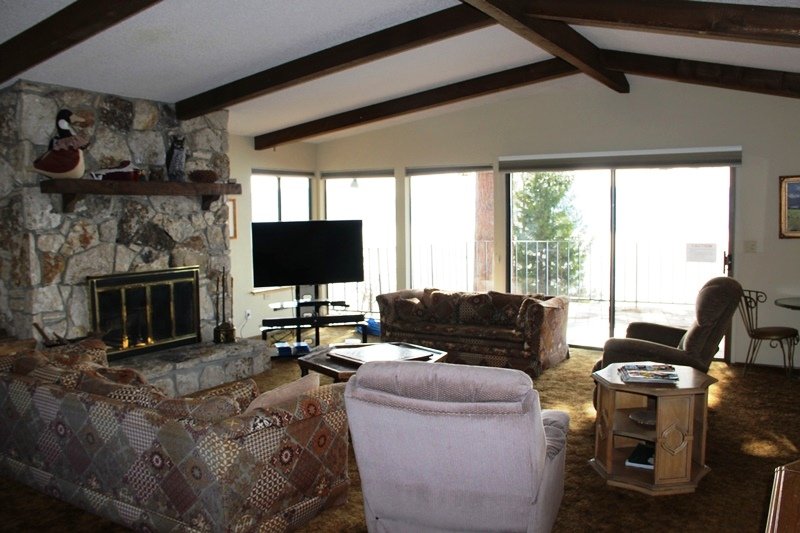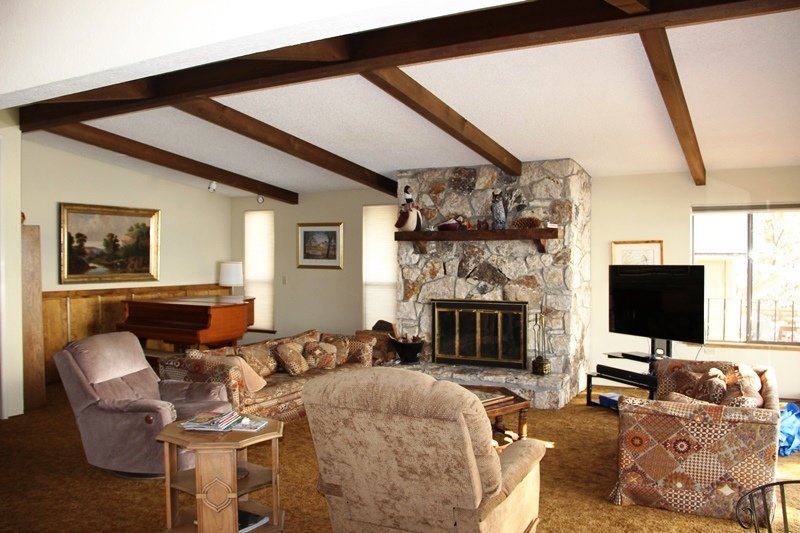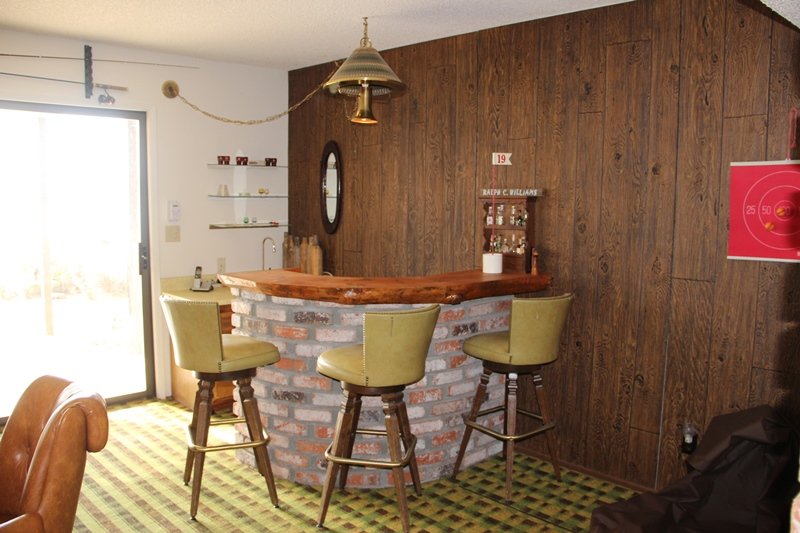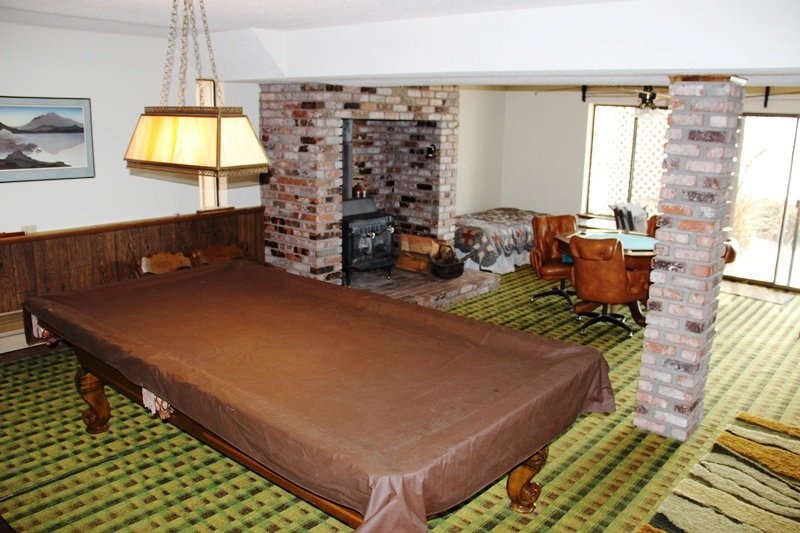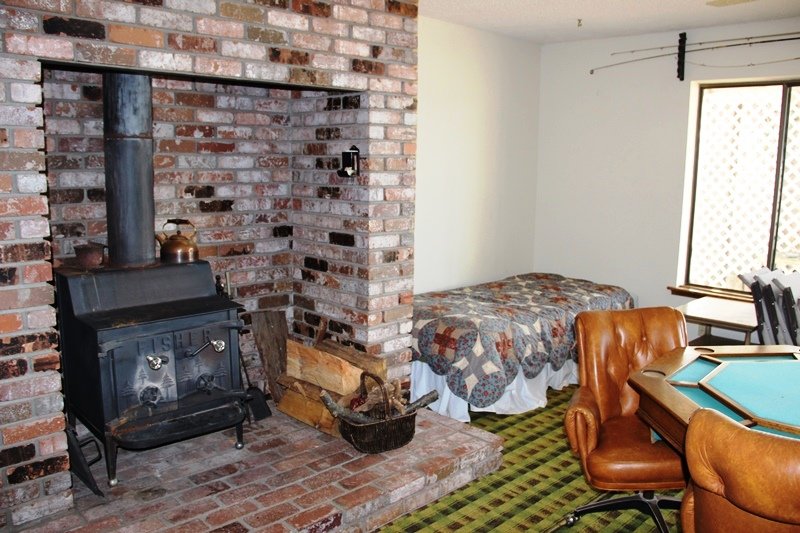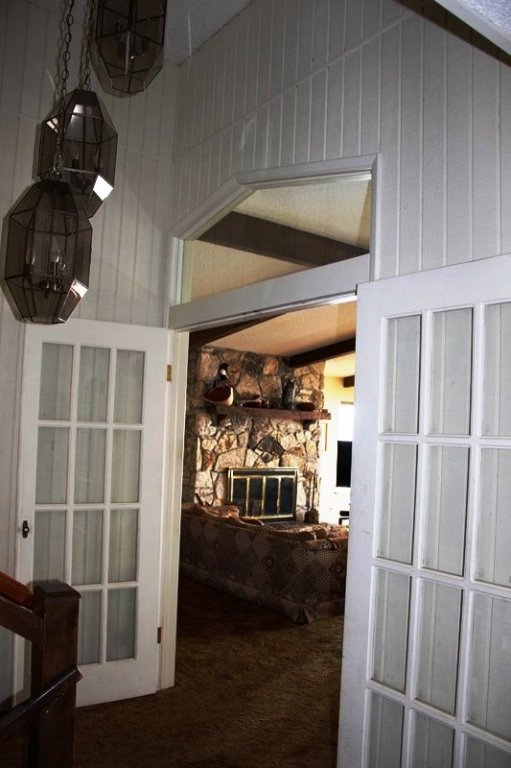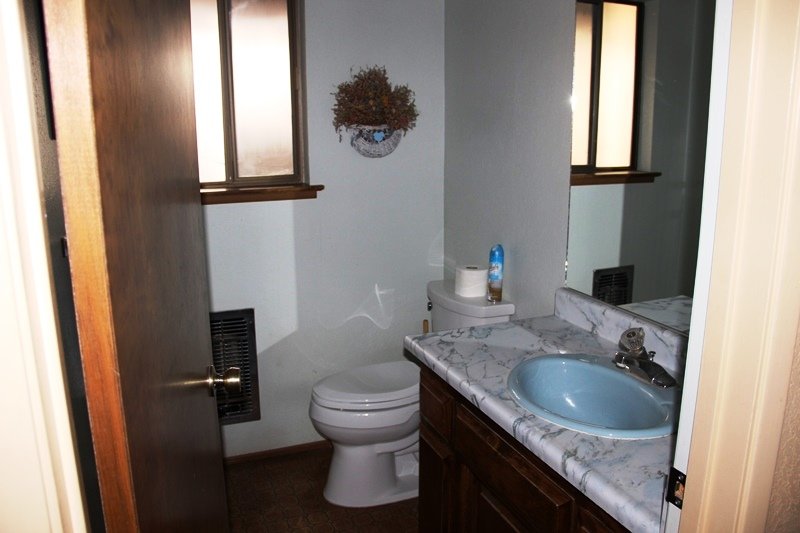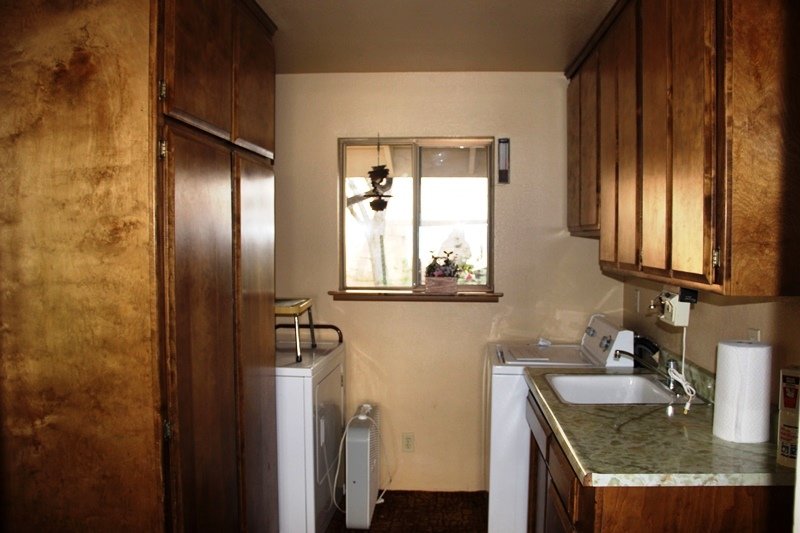 Home Features
2 Buoys Included
Boat Launch Use Available
Cable/Satellite TV
Carpeted Floors
Dishwasher
Dock and Buoy
Electric Range
Game Room
Internet Access
Lake View
Lakefront
Lawn
Microwave
No Air Conditioning
No Smoking
Patio/Deck
Pet Friendly
Pool table
Private Dock
Propane BBQ
Range/Oven
Refrigerator
Wall Oven
Washer/Dryer
Community Features
Property Details
Priced at 3,500 per week
3144 Big Springs Road
CA
Area: Hamilton Branch
Beds: 3
Baths: 2.5
Square Feet: 3200
Max Occupancy: 12
Security Deposit: $500.00
Sanitizing Fee: $175
Registration Fee: $50
Garage: Not available
Year Built: n/a

11% Plumas County Tax

Property Availability
January 2022
M
T
W
T
F
S
S
1
2
3
4
5
6
7
8
9
10
11
12
13
14
15
16
17
18
19
20
21
22
23
24
25
26
27
28
29
30
31
February 2022
M
T
W
T
F
S
S
1
2
3
4
5
6
7
8
9
10
11
12
13
14
15
16
17
18
19
20
21
22
23
24
25
26
27
28
March 2022
M
T
W
T
F
S
S
1
2
3
4
5
6
7
8
9
10
11
12
13
14
15
16
17
18
19
20
21
22
23
24
25
26
27
28
29
30
31
April 2022
M
T
W
T
F
S
S
1
2
3
4
5
6
7
8
9
10
11
12
13
14
15
16
17
18
19
20
21
22
23
24
25
26
27
28
29
30
May 2022
M
T
W
T
F
S
S
1
2
3
4
5
6
7
8
9
10
11
12
13
14
15
16
17
18
19
20
21
22
23
24
25
26
27
28
29
30
31
June 2022
M
T
W
T
F
S
S
1
2
3
4
5
6
7
8
9
10
11
12
13
14
15
16
17
18
19
20
21
22
23
24
25
26
27
28
29
30
July 2022
M
T
W
T
F
S
S
1
2
3
4
5
6
7
8
9
10
11
12
13
14
15
16
17
18
19
20
21
22
23
24
25
26
27
28
29
30
31
August 2022
M
T
W
T
F
S
S
1
2
3
4
5
6
7
8
9
10
11
12
13
14
15
16
17
18
19
20
21
22
23
24
25
26
27
28
29
30
31
September 2022
M
T
W
T
F
S
S
1
2
3
4
5
6
7
8
9
10
11
12
13
14
15
16
17
18
19
20
21
22
23
24
25
26
27
28
29
30
October 2022
M
T
W
T
F
S
S
1
2
3
4
5
6
7
8
9
10
11
12
13
14
15
16
17
18
19
20
21
22
23
24
25
26
27
28
29
30
31
November 2022
M
T
W
T
F
S
S
1
2
3
4
5
6
7
8
9
10
11
12
13
14
15
16
17
18
19
20
21
22
23
24
25
26
27
28
29
30
December 2022
M
T
W
T
F
S
S
1
2
3
4
5
6
7
8
9
10
11
12
13
14
15
16
17
18
19
20
21
22
23
24
25
26
27
28
29
30
31
Questions / Reservation Request