Eastside Oasis- 5810 Highway 147 East Shore Lake Almanor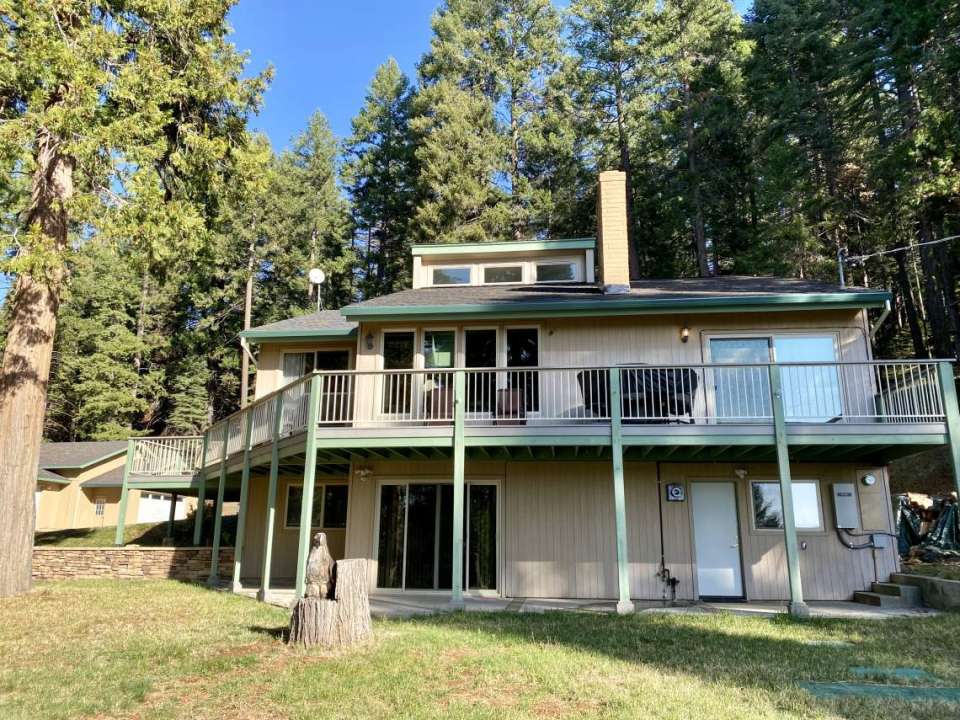 Welcome to your Eastside Oasis.
What makes a house an Oasis? This 5 bedroom 3 bath house sits on 3 acres of forest with a fresh mountain spring. Hike to the top of the property on wide access trails that give way to the hidden grove of adventure across the railroad tracks. For something more cerebral, you can sit on the deck watching the sunset over the lake while the fire from the bedroom, living room, patio, or fire ring keeps you warm in the gentle breeze.
Additionally, If you have a boat of your own, we have access to launch it within 5 min of driving from the house at the Canyon Dam Boat Launch. While we don't have a buoy or dock yet, we have a dedicated boat slip at Knotty Pine Marina.
Suppose your group is lively and wants to entertain each other. In that case, we have a dedicated 1000 sqft recreation room that can provide the space for all kinds of fun and entertainment. It currently includes access to ping pong, darts, and running and lifting equipment.
The kitchen has the setup for a traditional family home, and if grilling is more of your tune, there is a gas grill for those that want steak, chicken, or burgers. If you choose to go out, Peninsula drive has several quality choices. Chester obviously has even more. For a quick shake, burger, or Pizza, the Spirit station up the road has excellent food.
This is the location for the family looking to pause the digital experience and breathe the fresh mountain air.
Below are the house details.
The Master bedroom has gorgeous views of the lake, furnished with a California King bed. Included is a bathroom with a walk-in glass encased jetted shower. If that is not relaxing enough, there is a large and spacious Jacuzzi tub.
There are 2 additional bedrooms on this level. One is the "cloud room," equipped with a bunk bed (1 twin, 1 double) with an additional trundle (1 twin) for more kids. The second bedroom has a California King. Upstairs is the "forest room" with a full bed.
On the home's lower level, you find a grand TV room with a large sectional sofa. This bottom level also has its own private suite with a queen bed and a full bathroom.
A boat slip will be provided at the Knotty Pine Marina.
*INTERNET IS PROVIDED AS A COURTESY, HOWEVER, IS NEVER GUARANTEED.
Maximum Occupancy: 12
Bed 2:Cal King, 1:Queen, 2:Full, 2: Twin
**THIS HOME MAY ASK A PREMIUM FOR HOLIDAY WEEKS AND WEEKENDS.
SHEETS, TOWELS, AND PAPER PRODUCTS ARE NOT INCLUDED!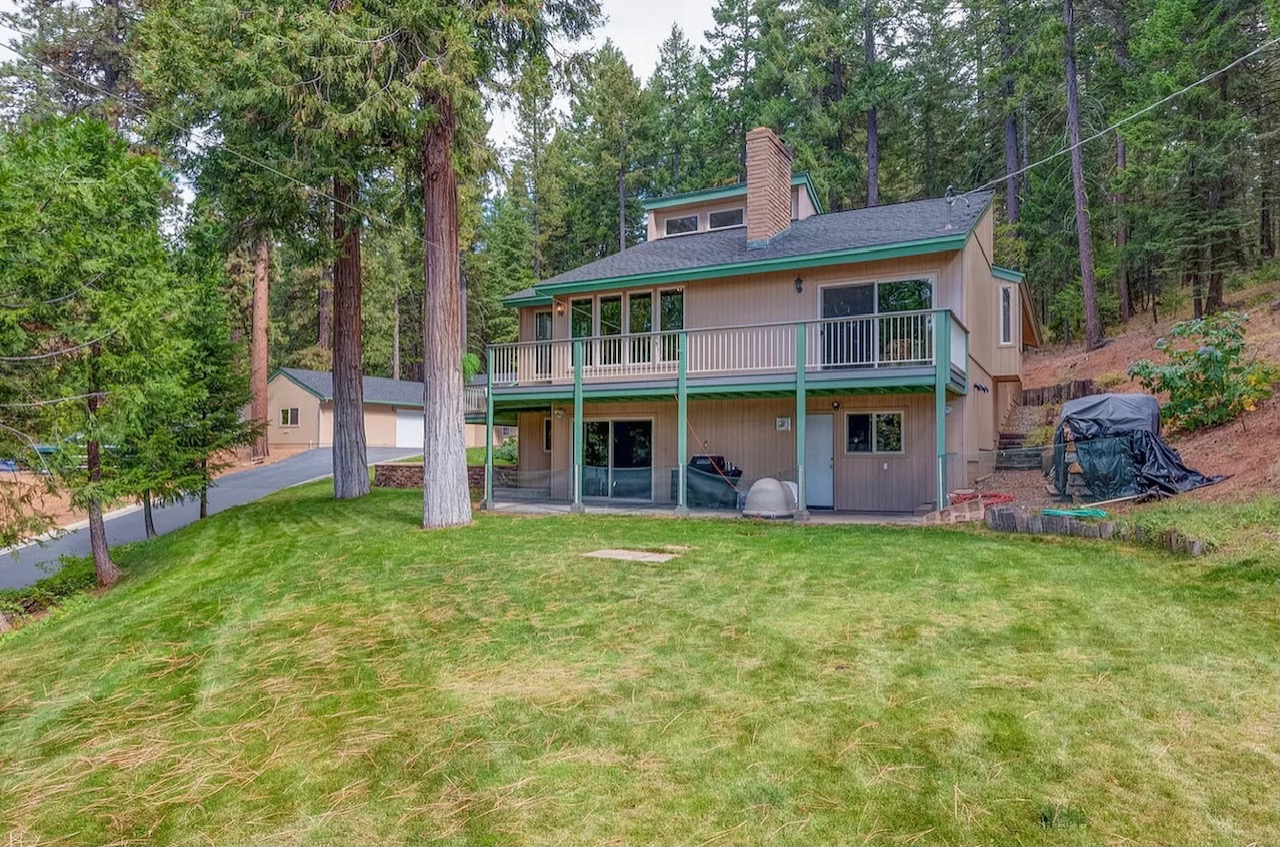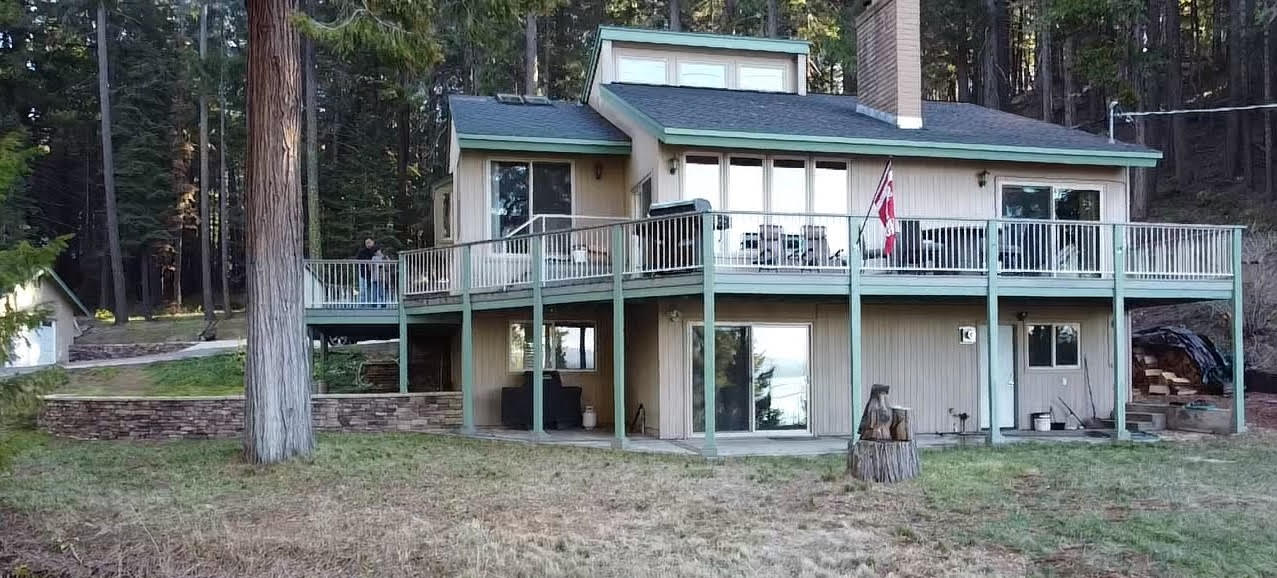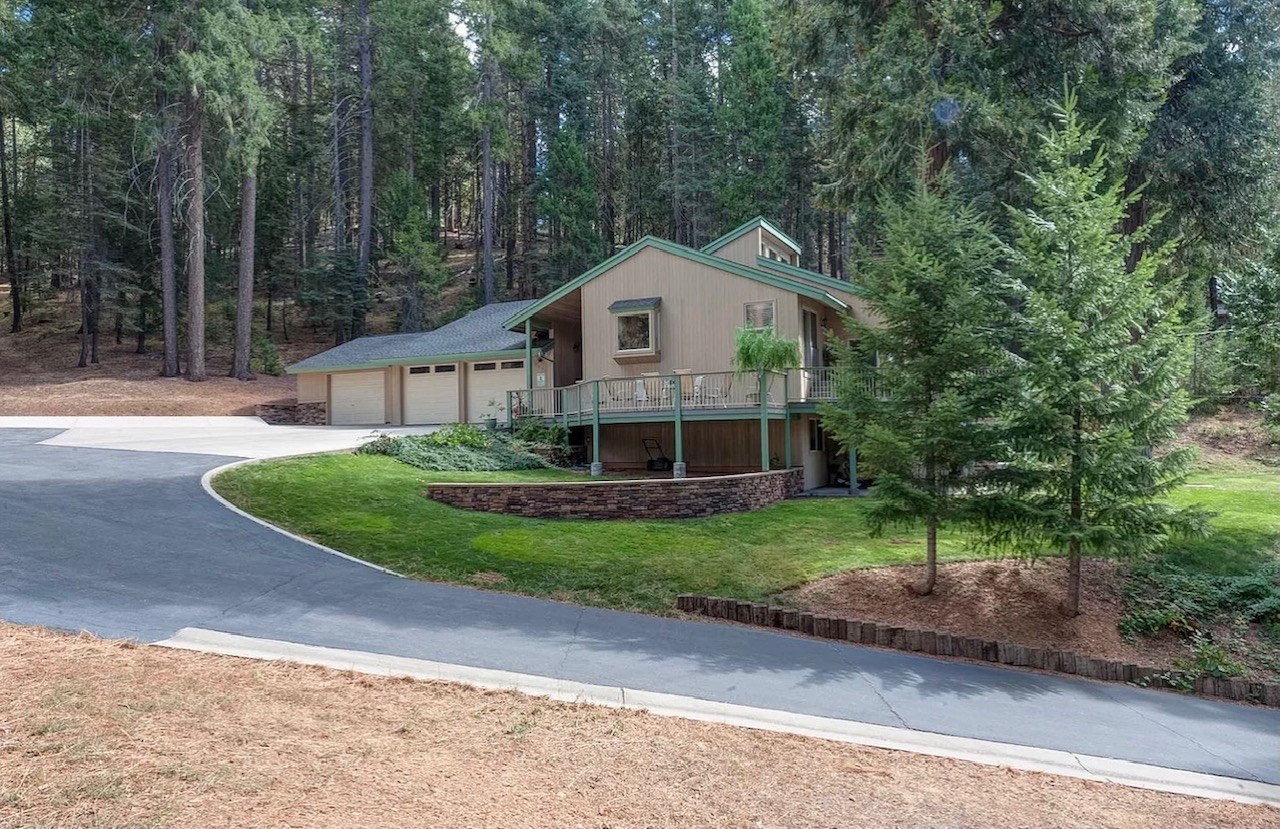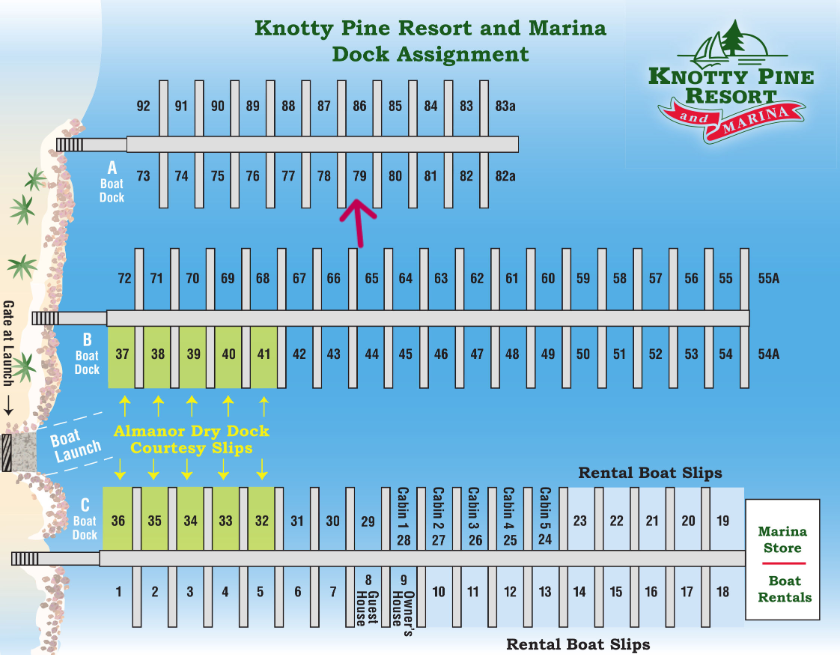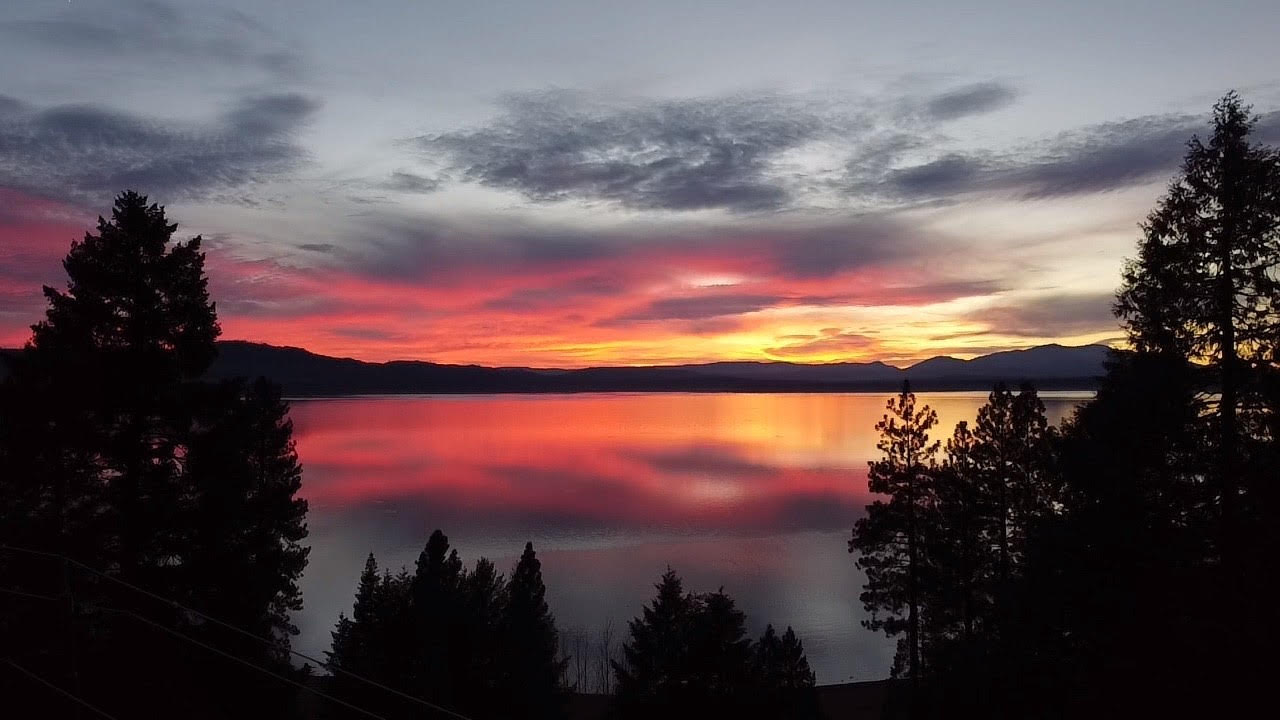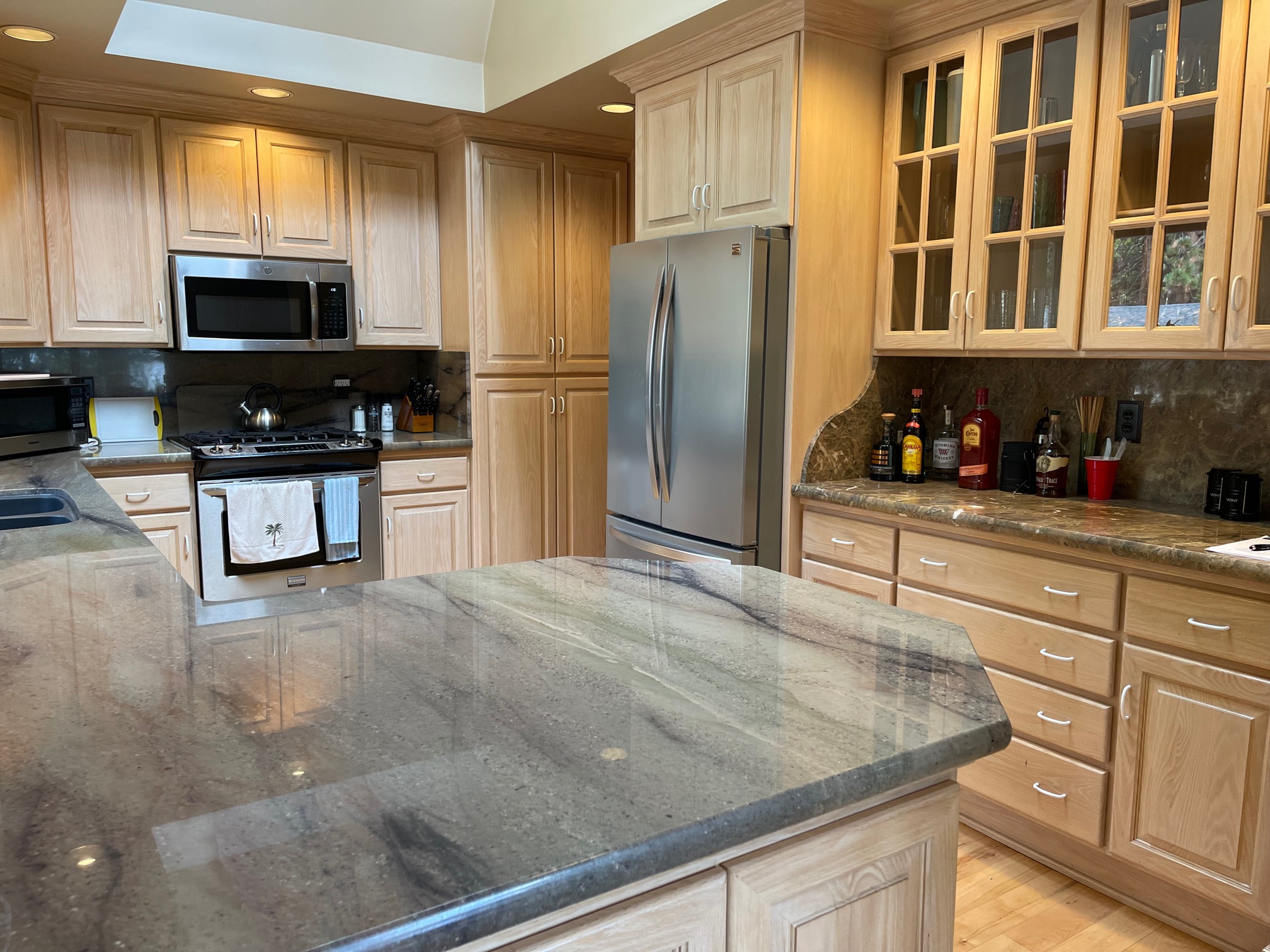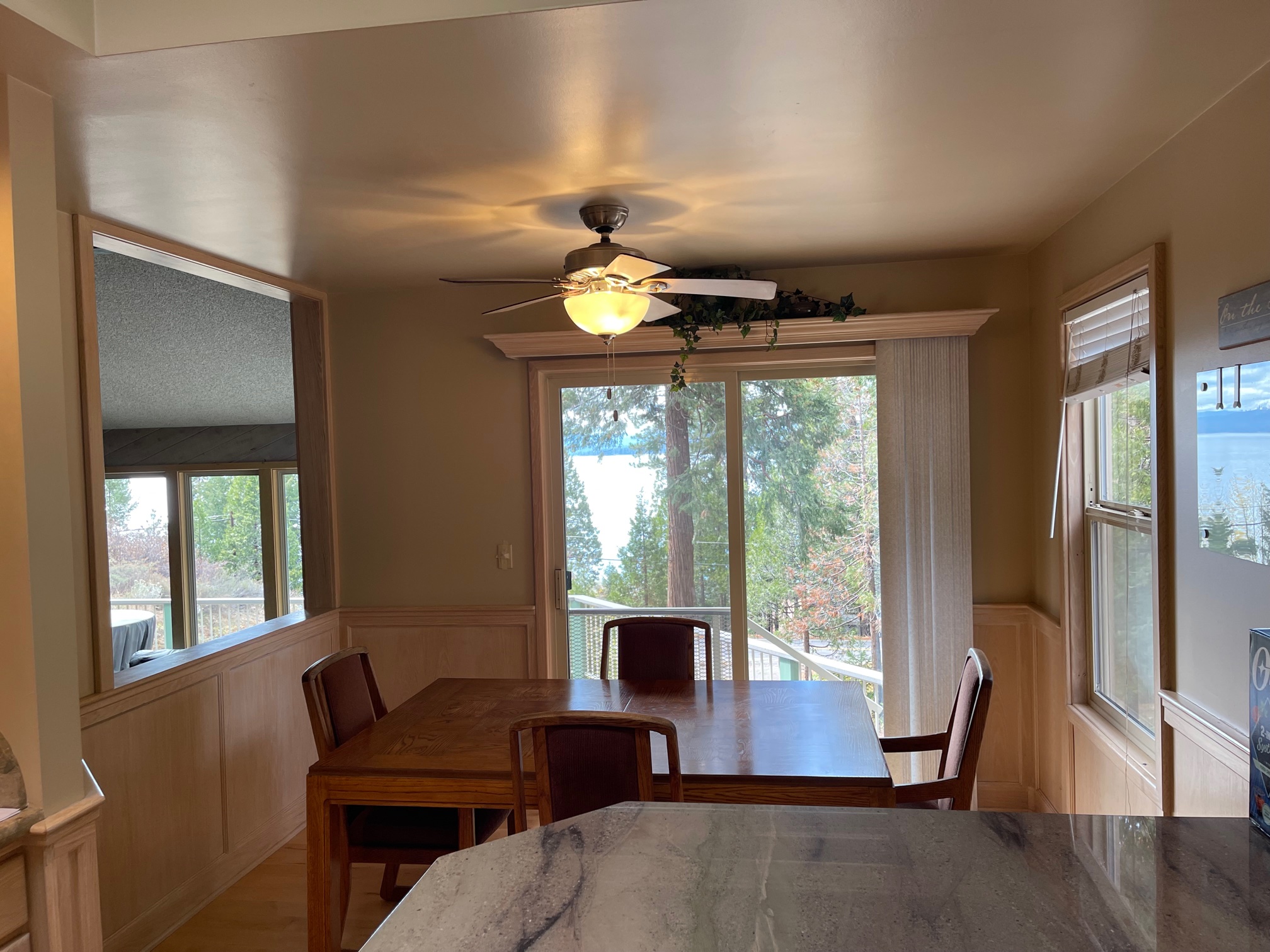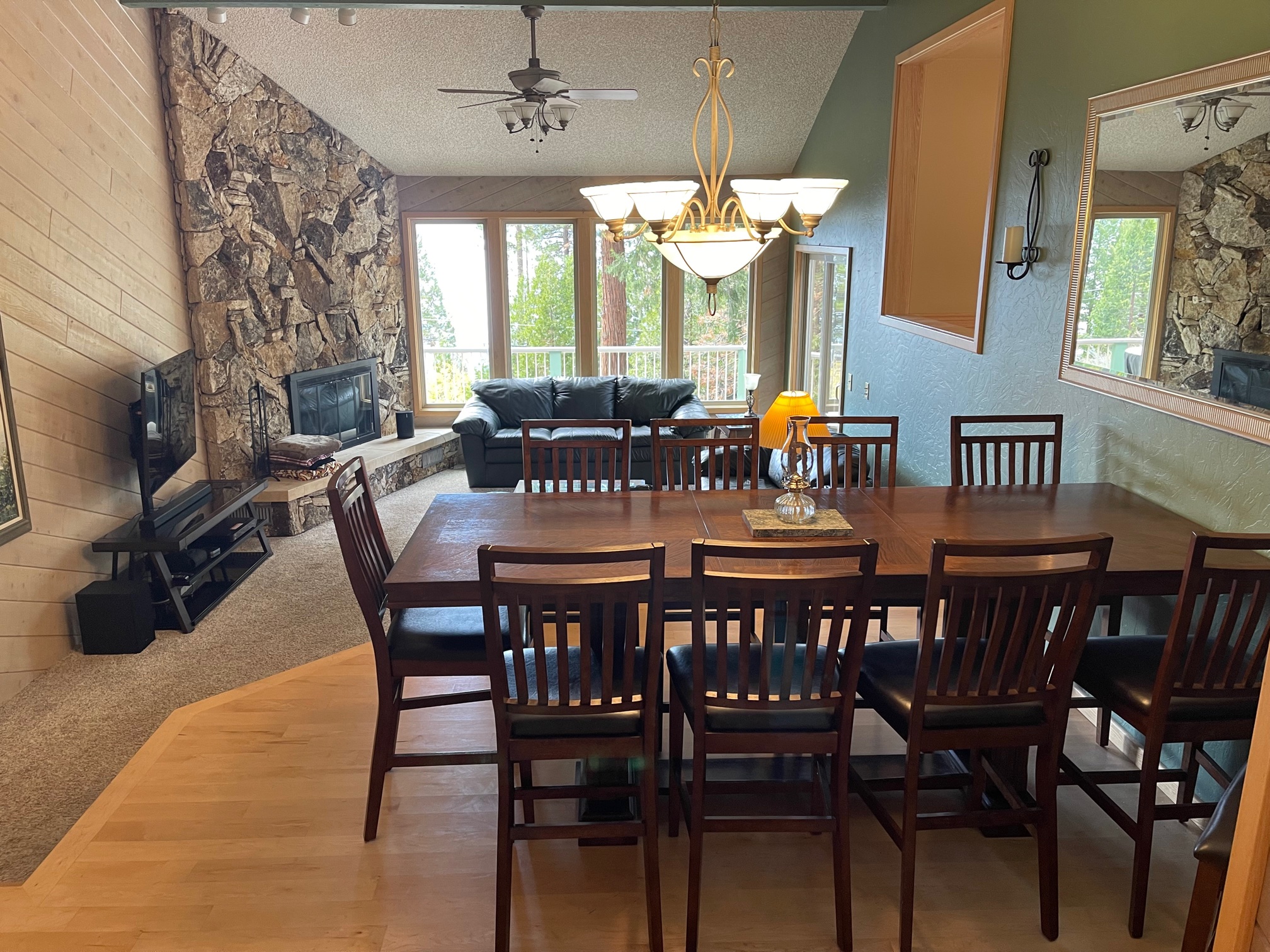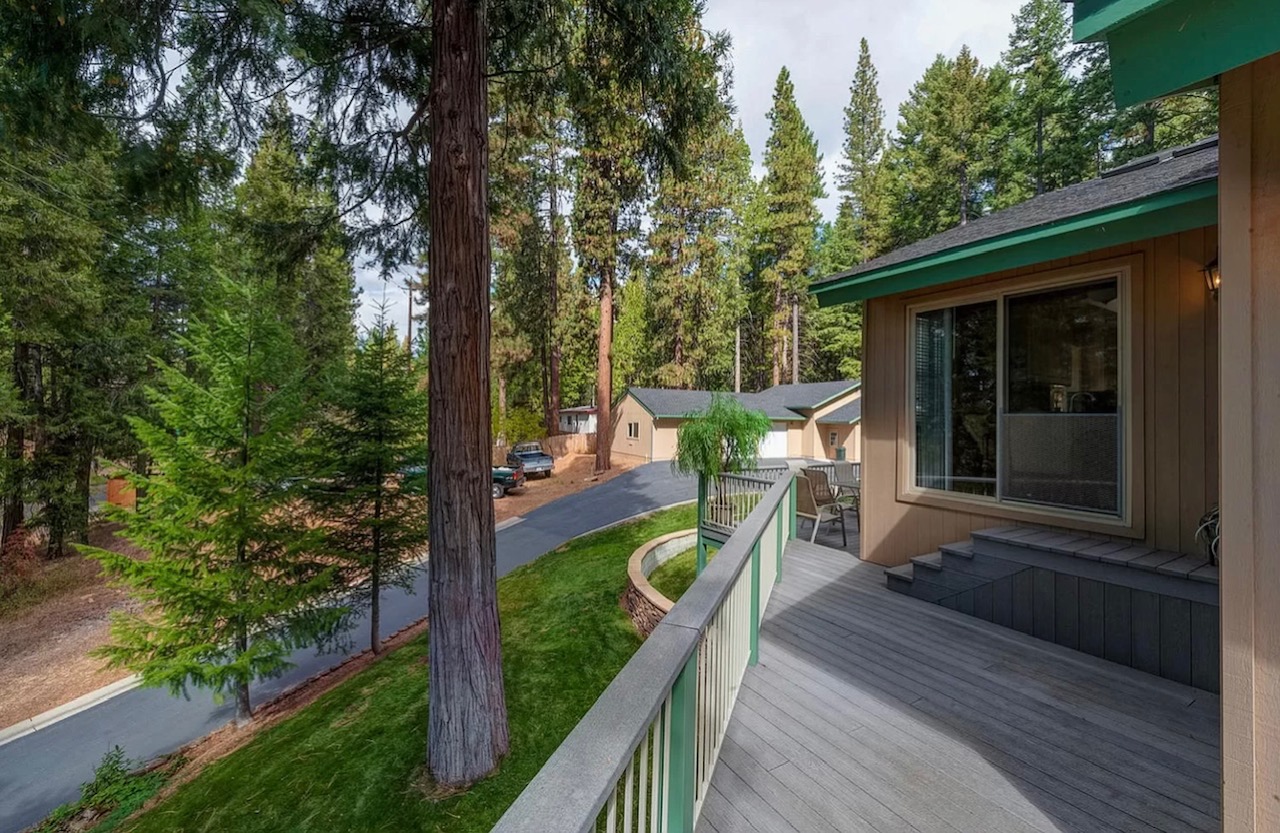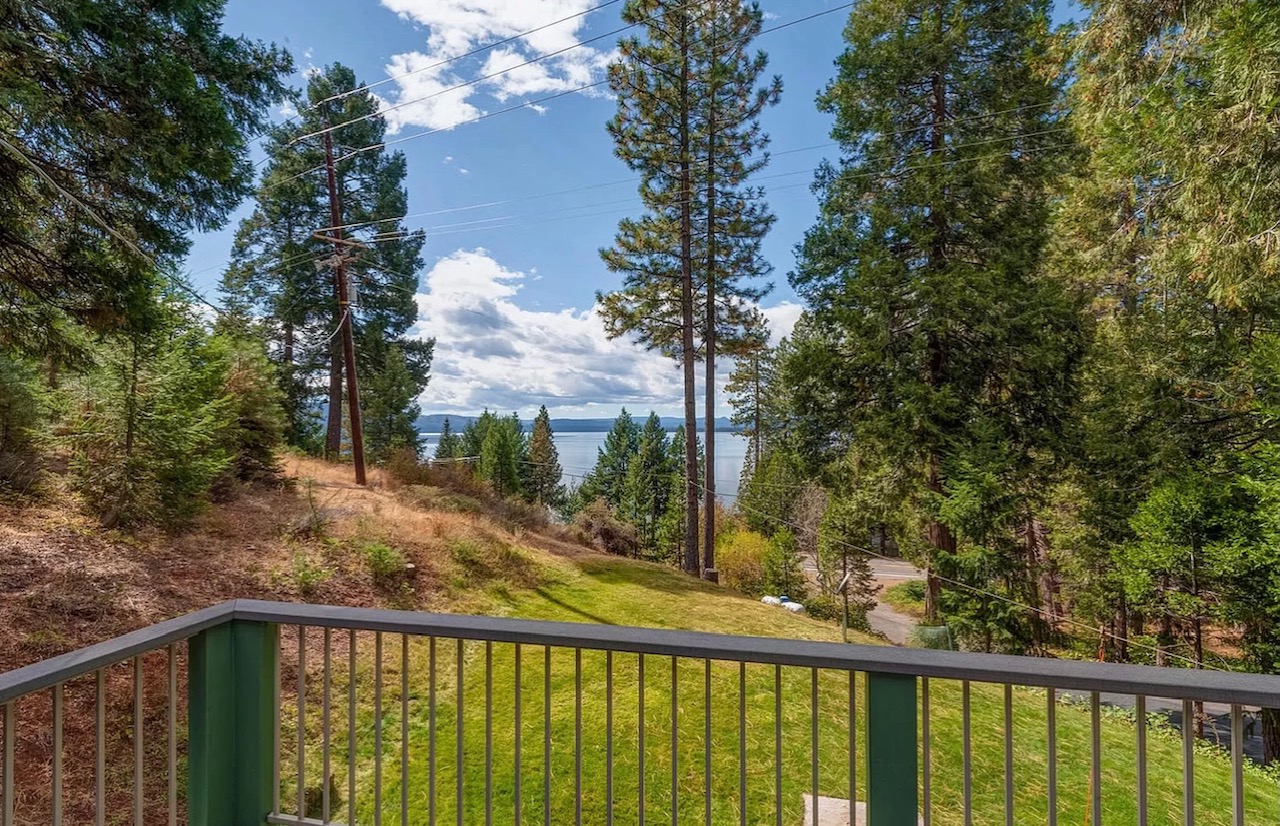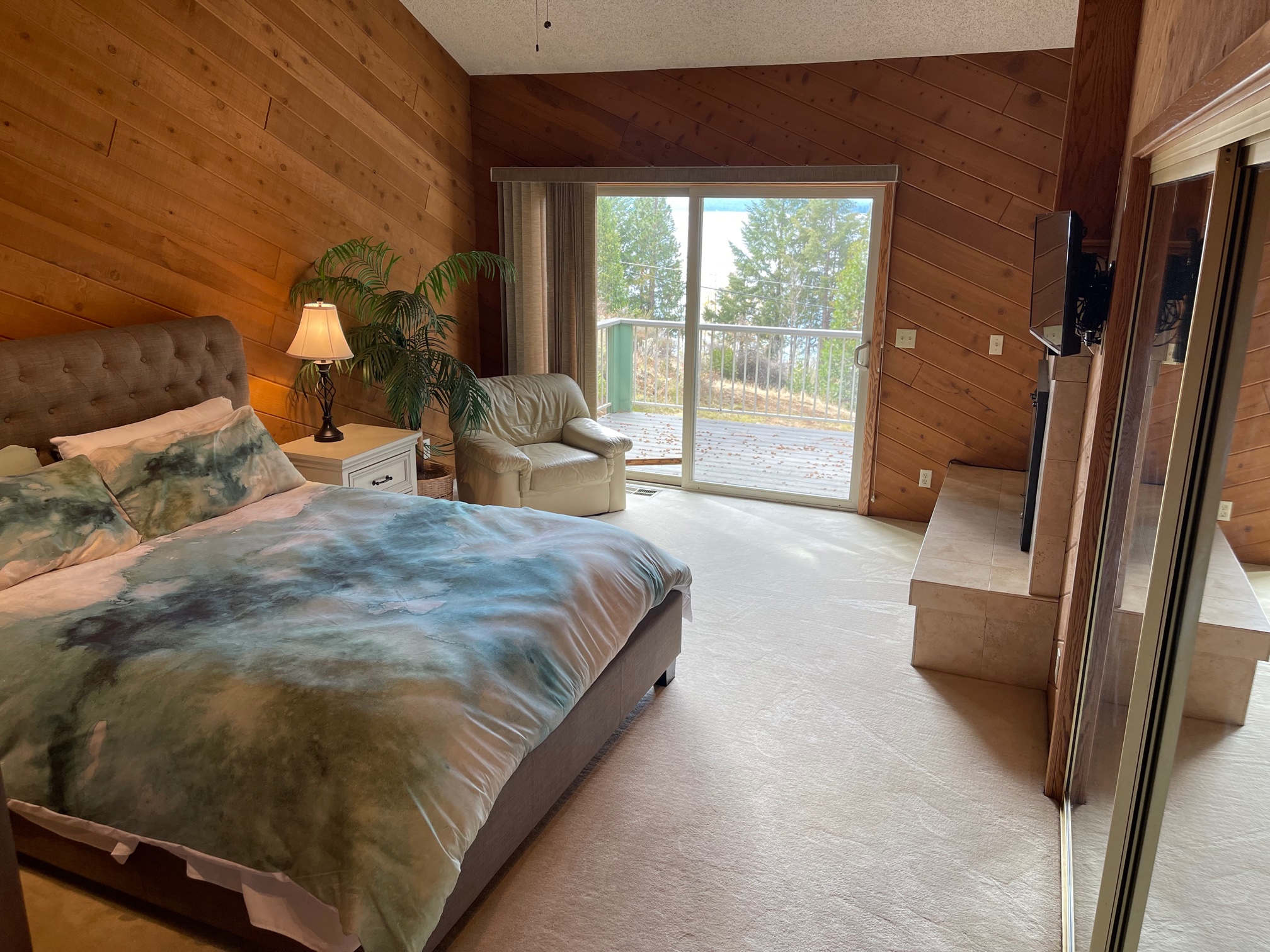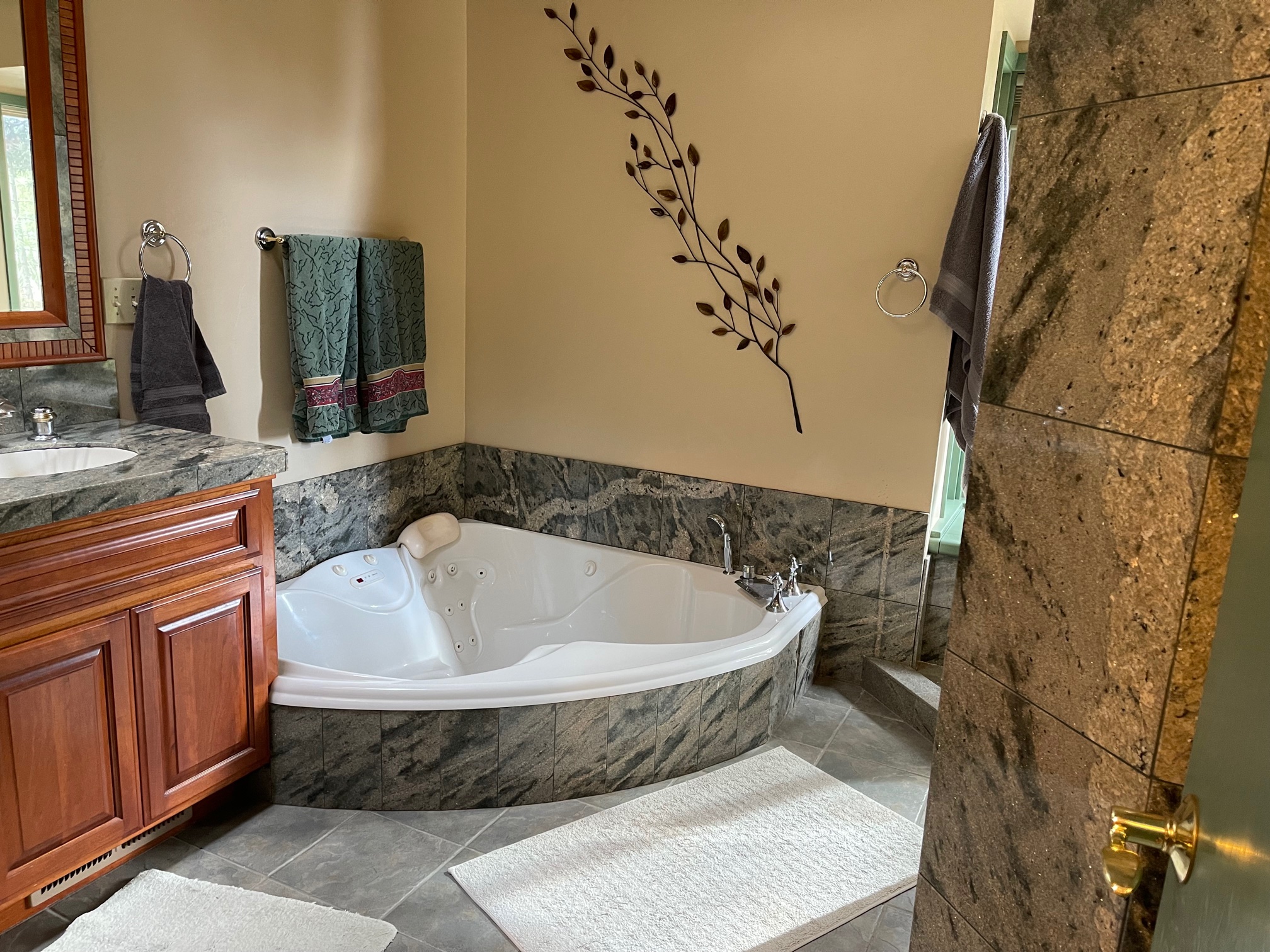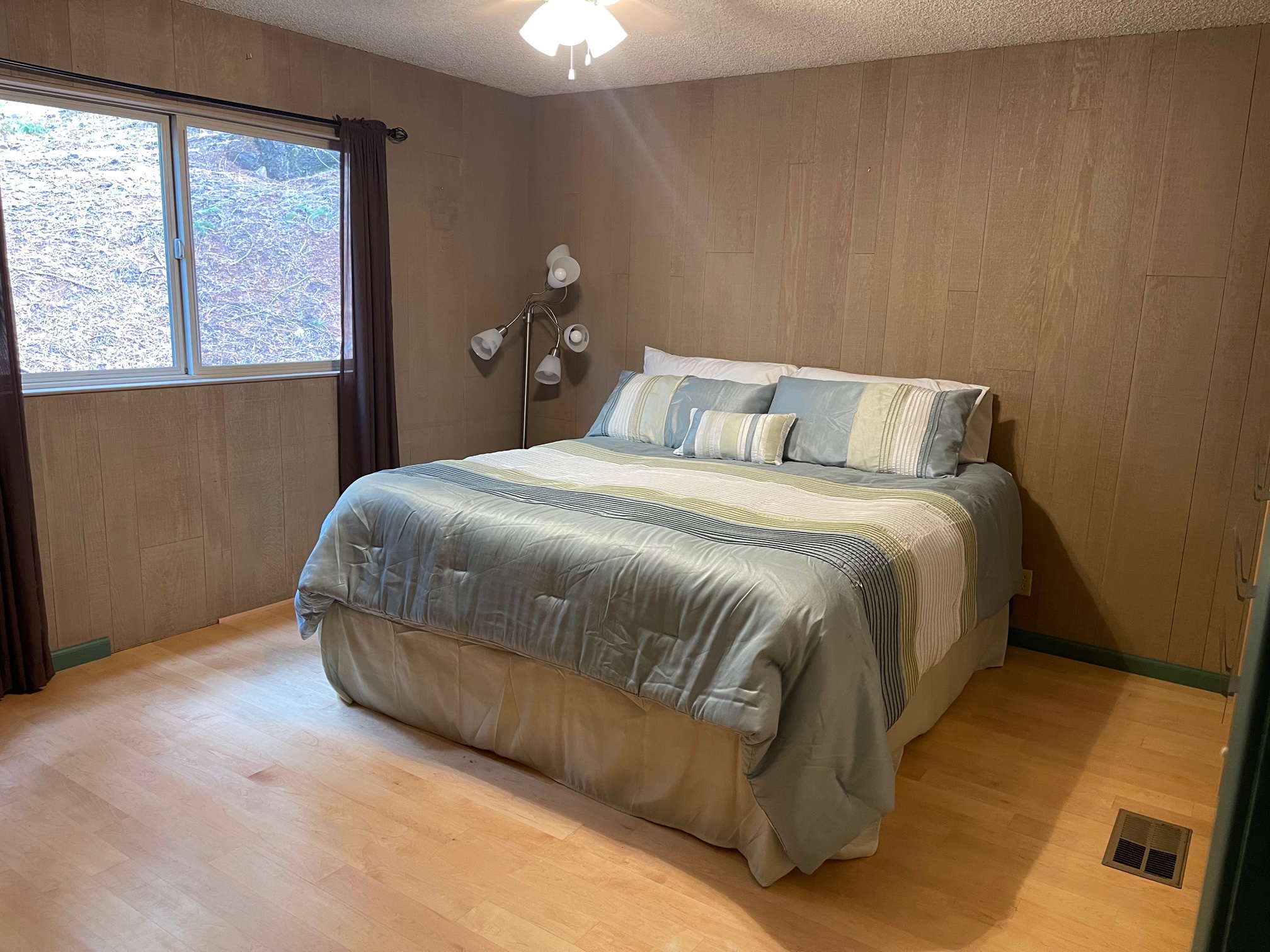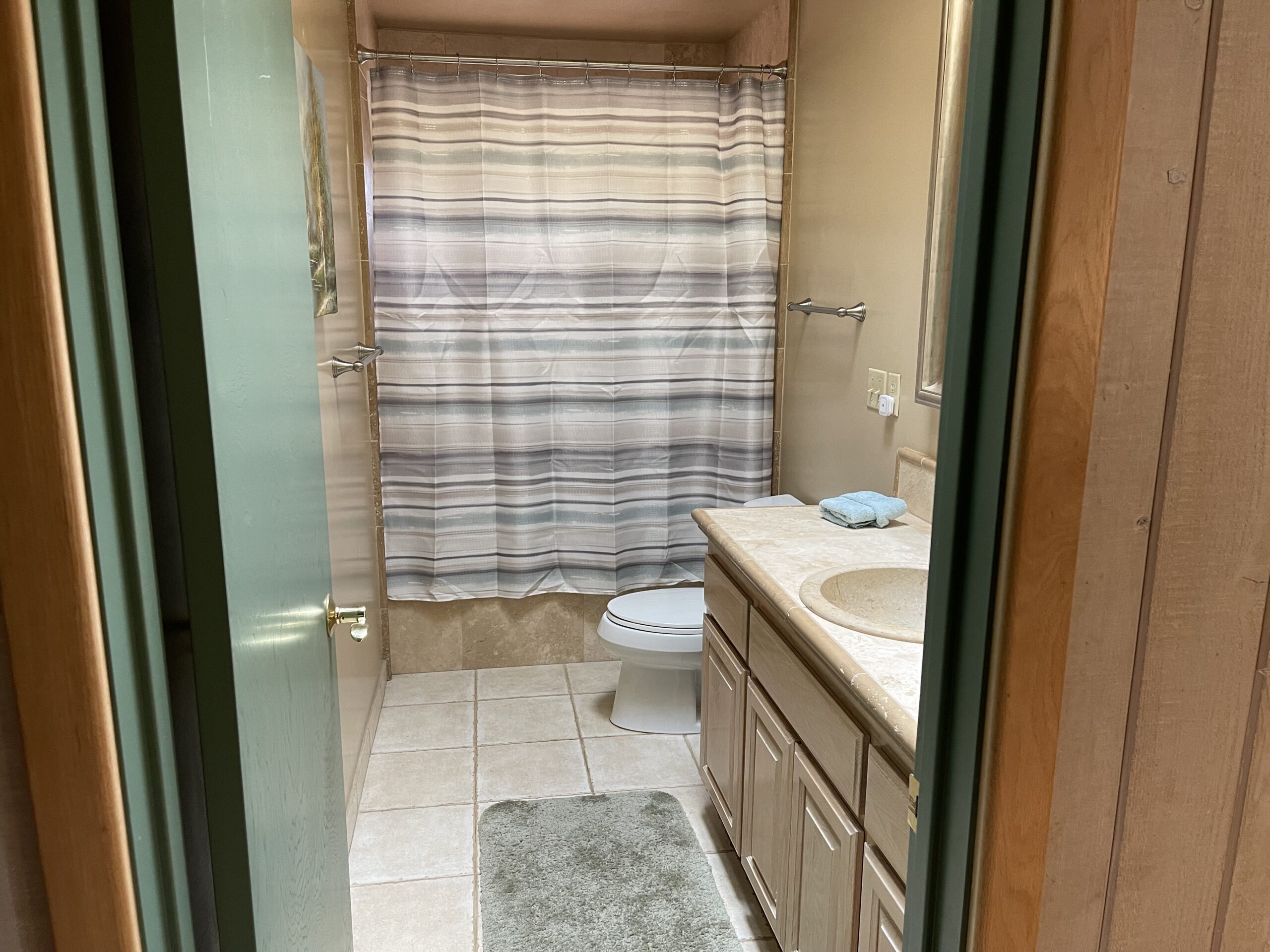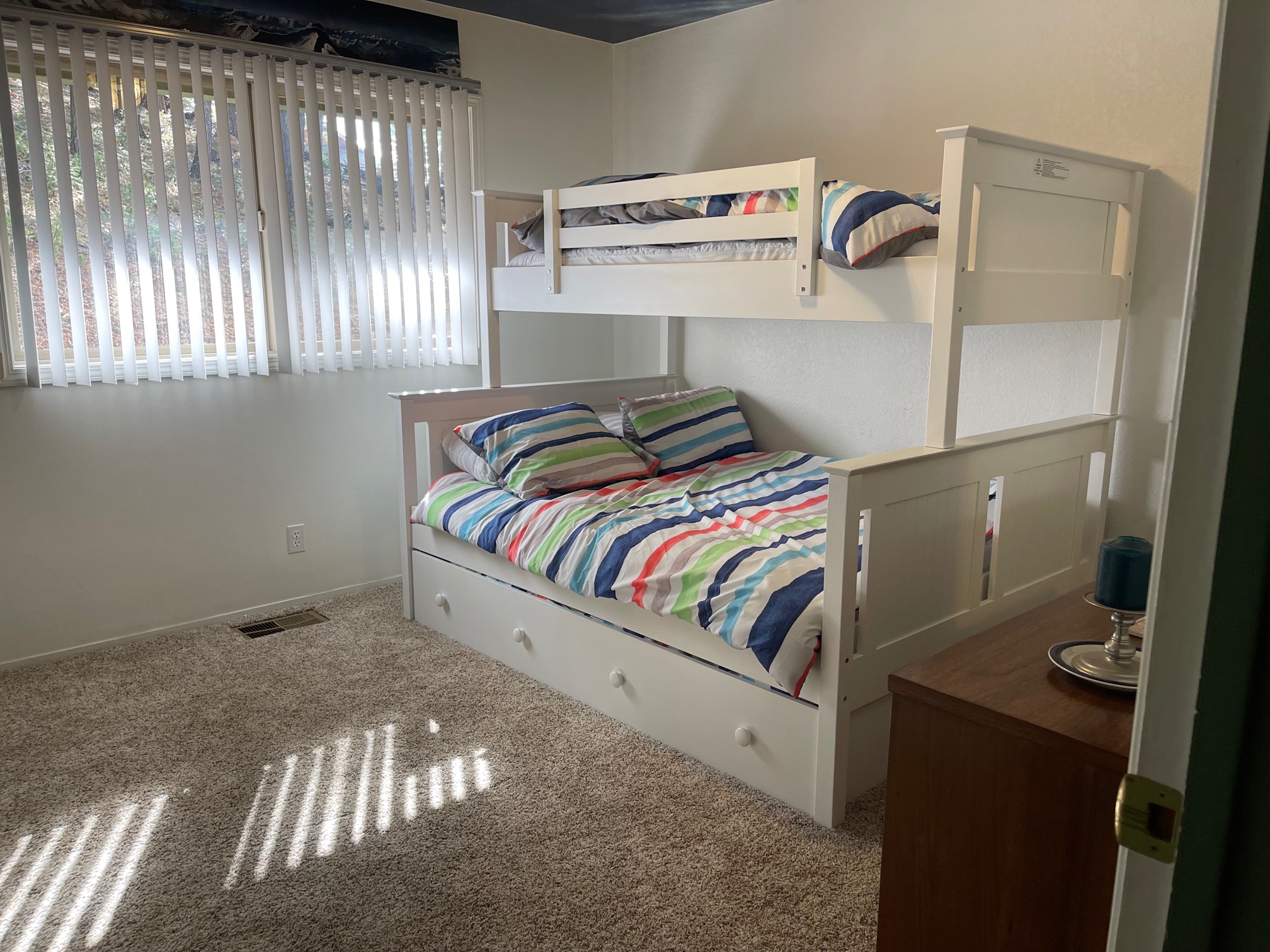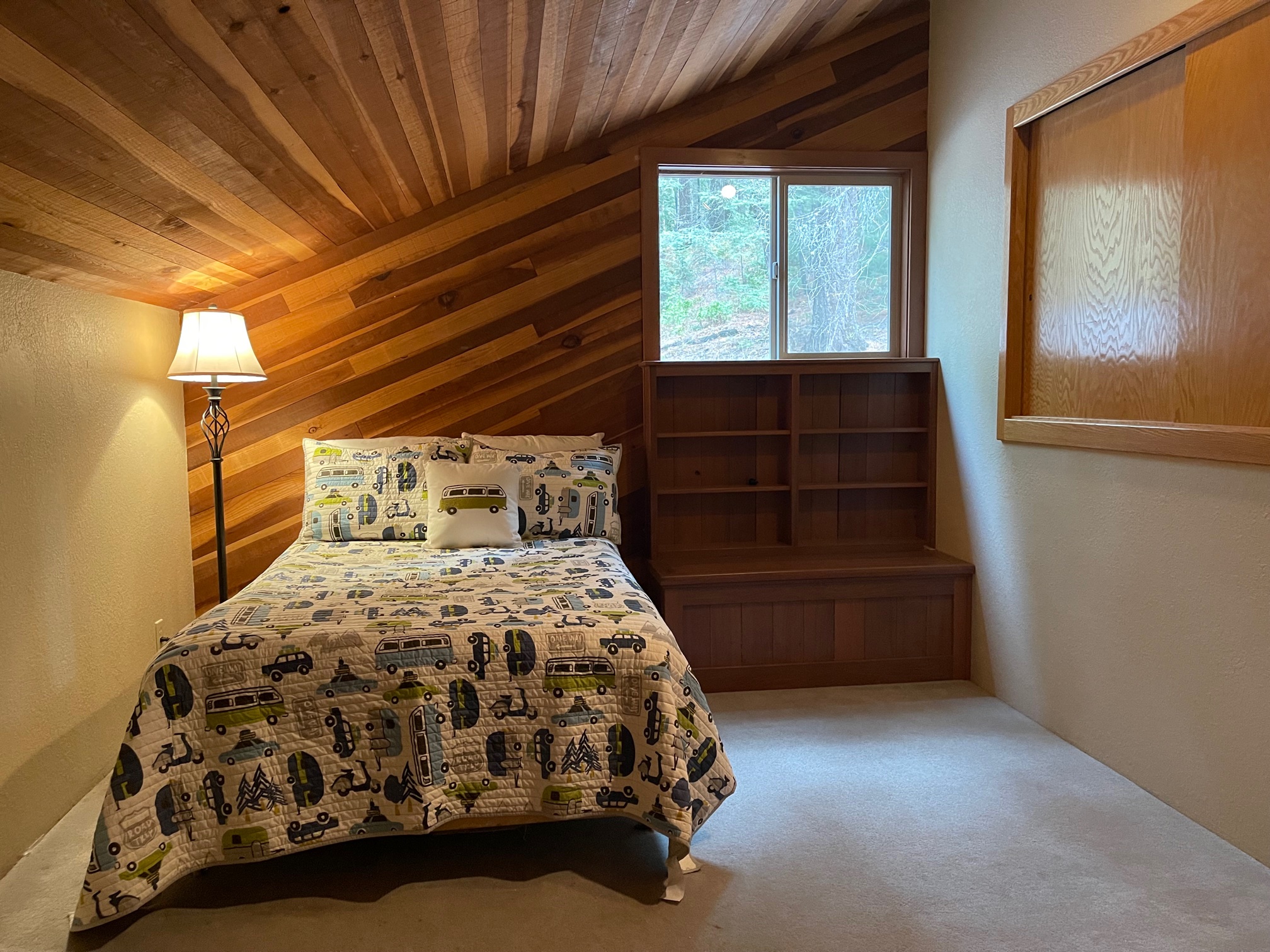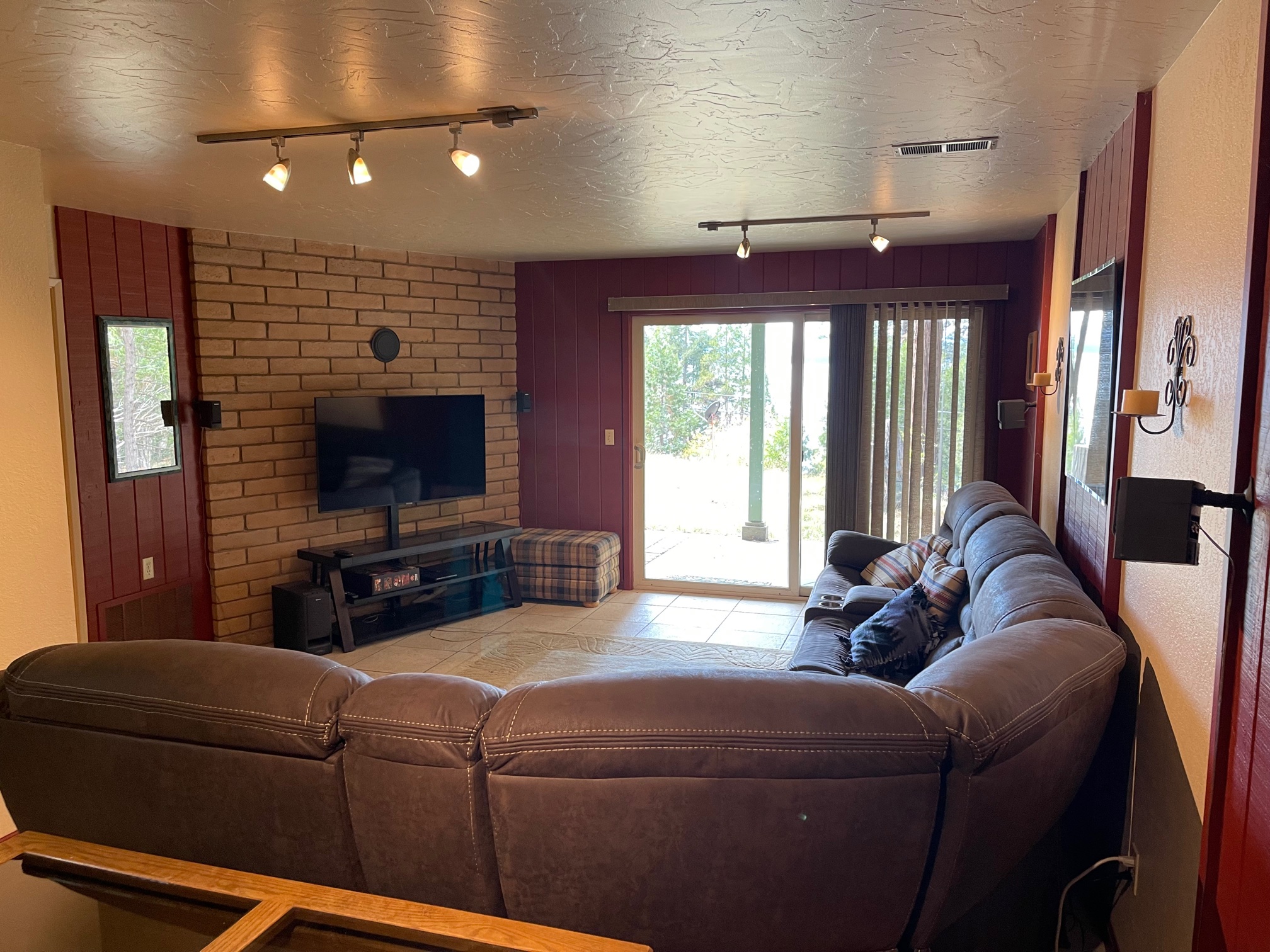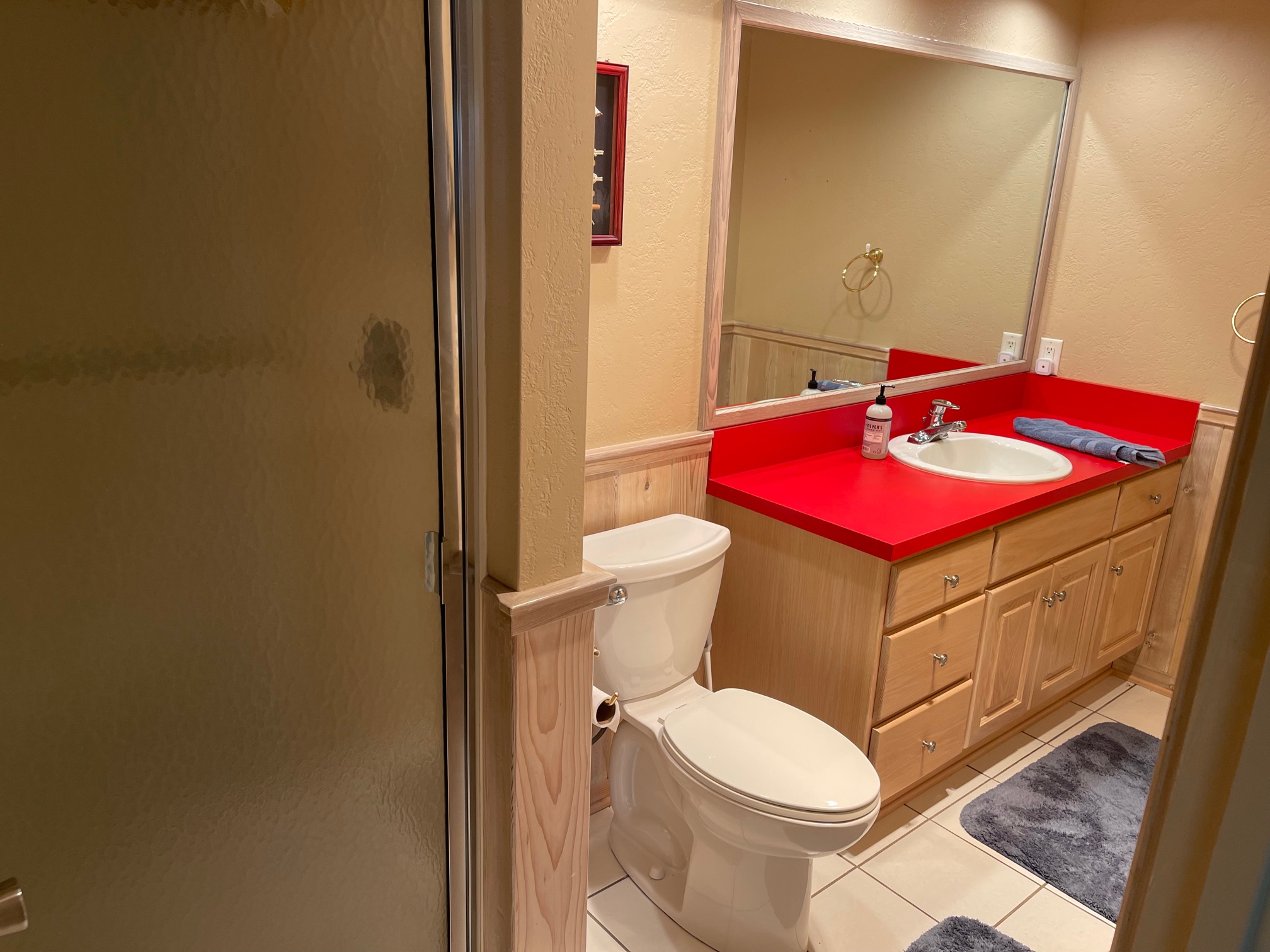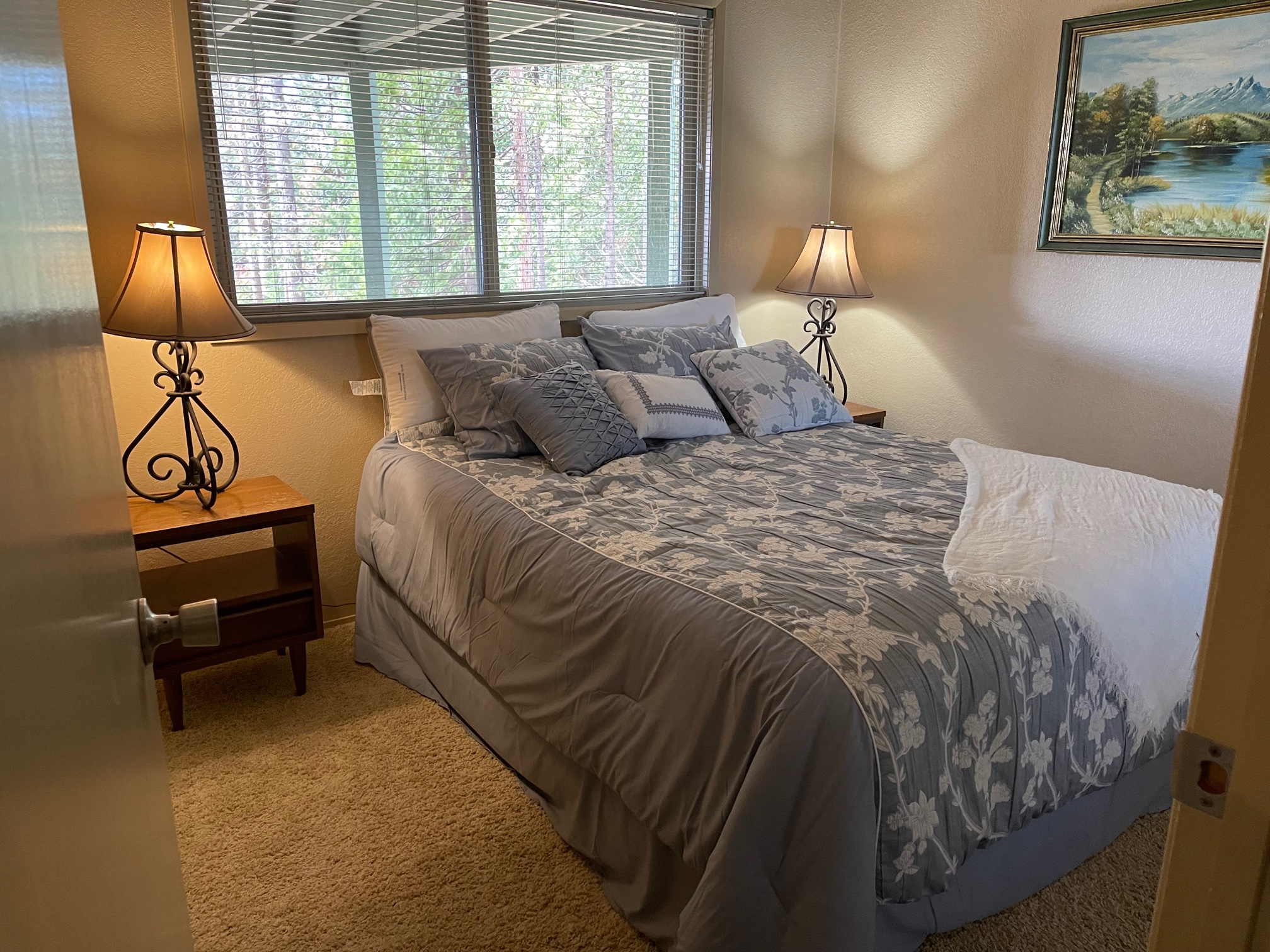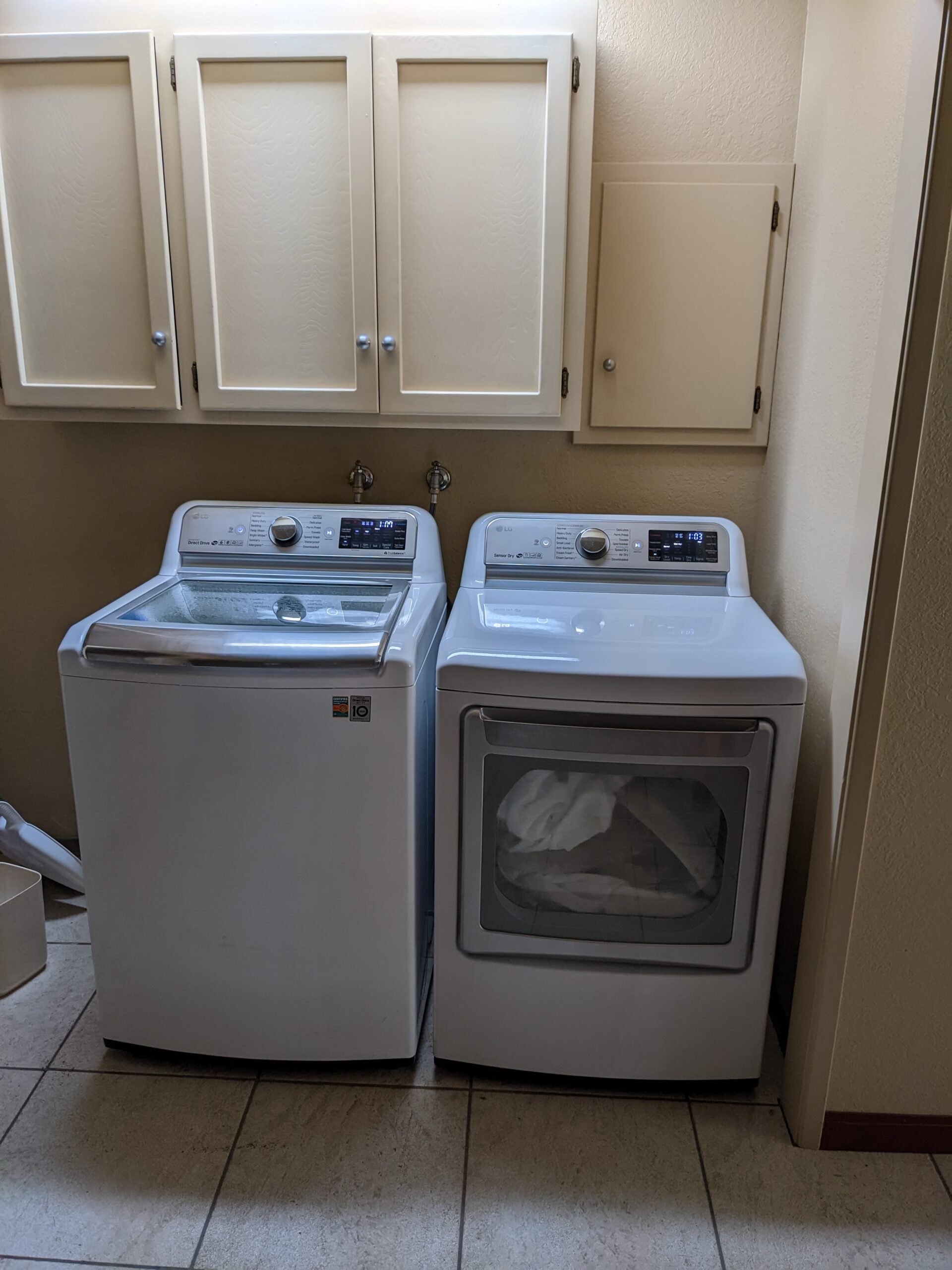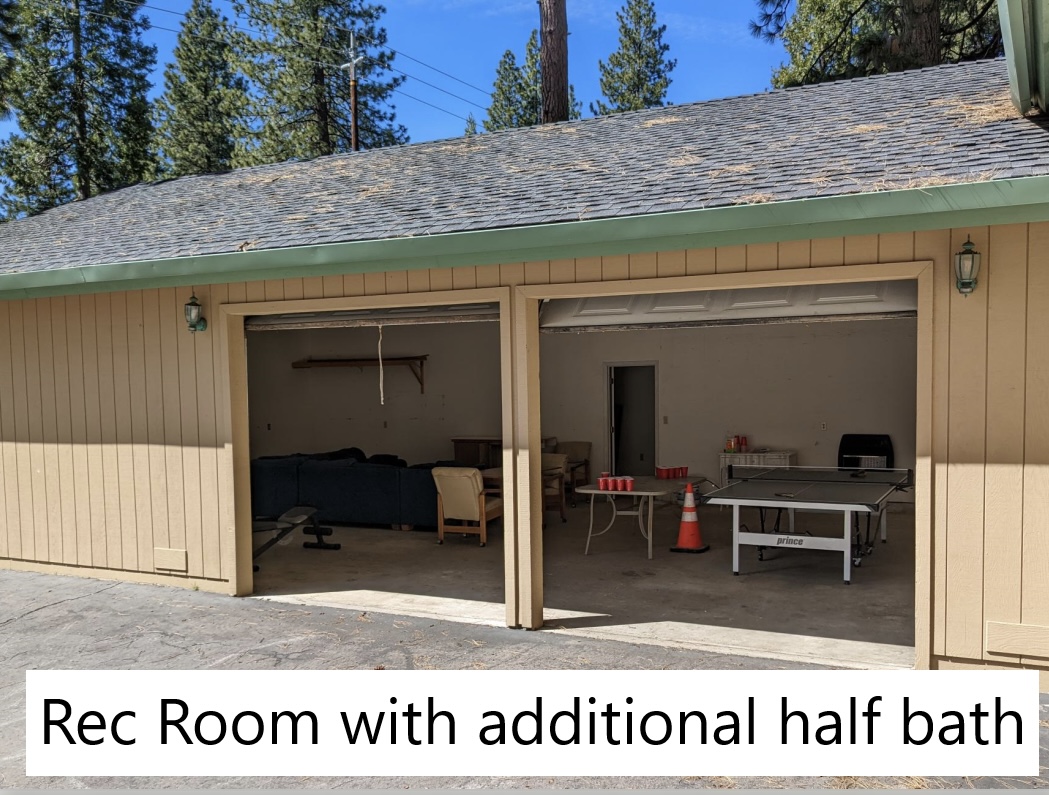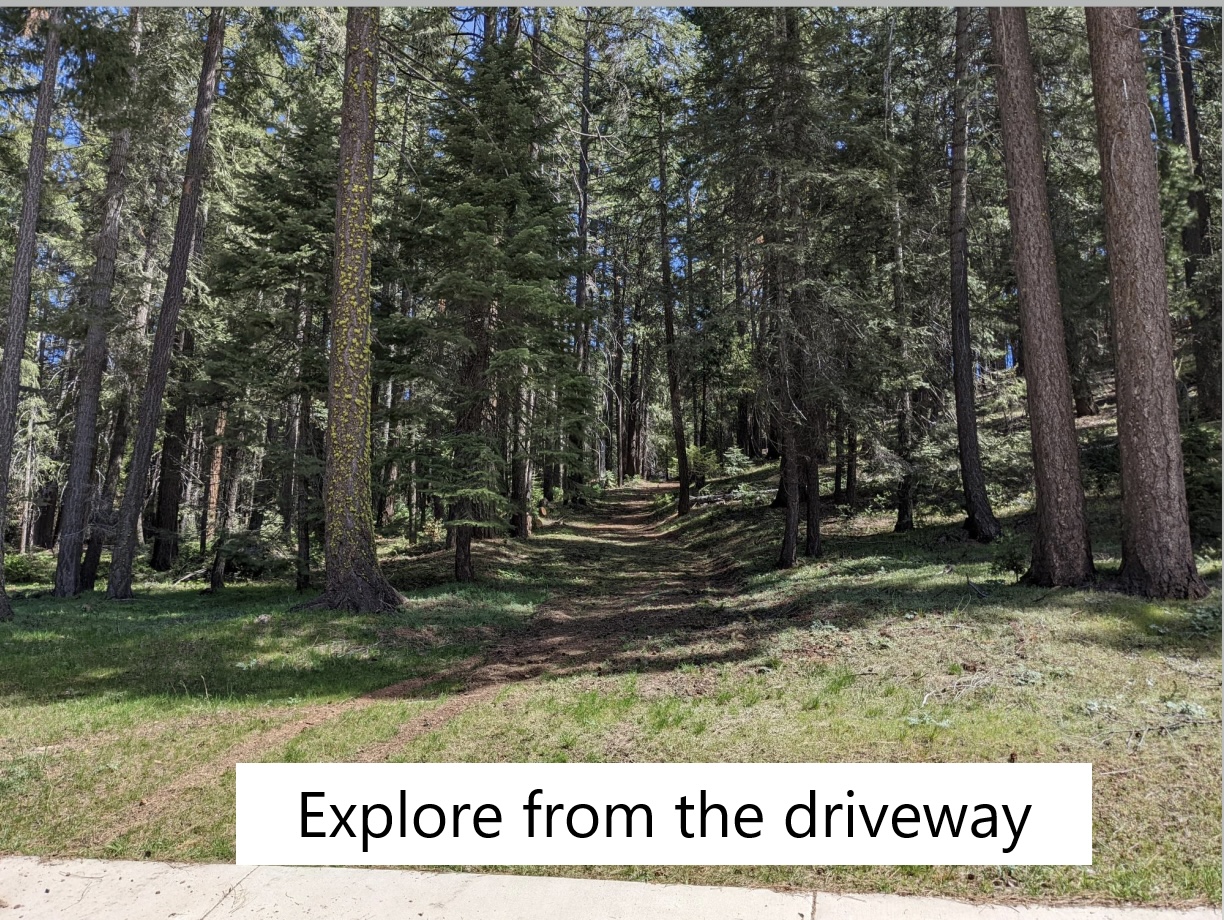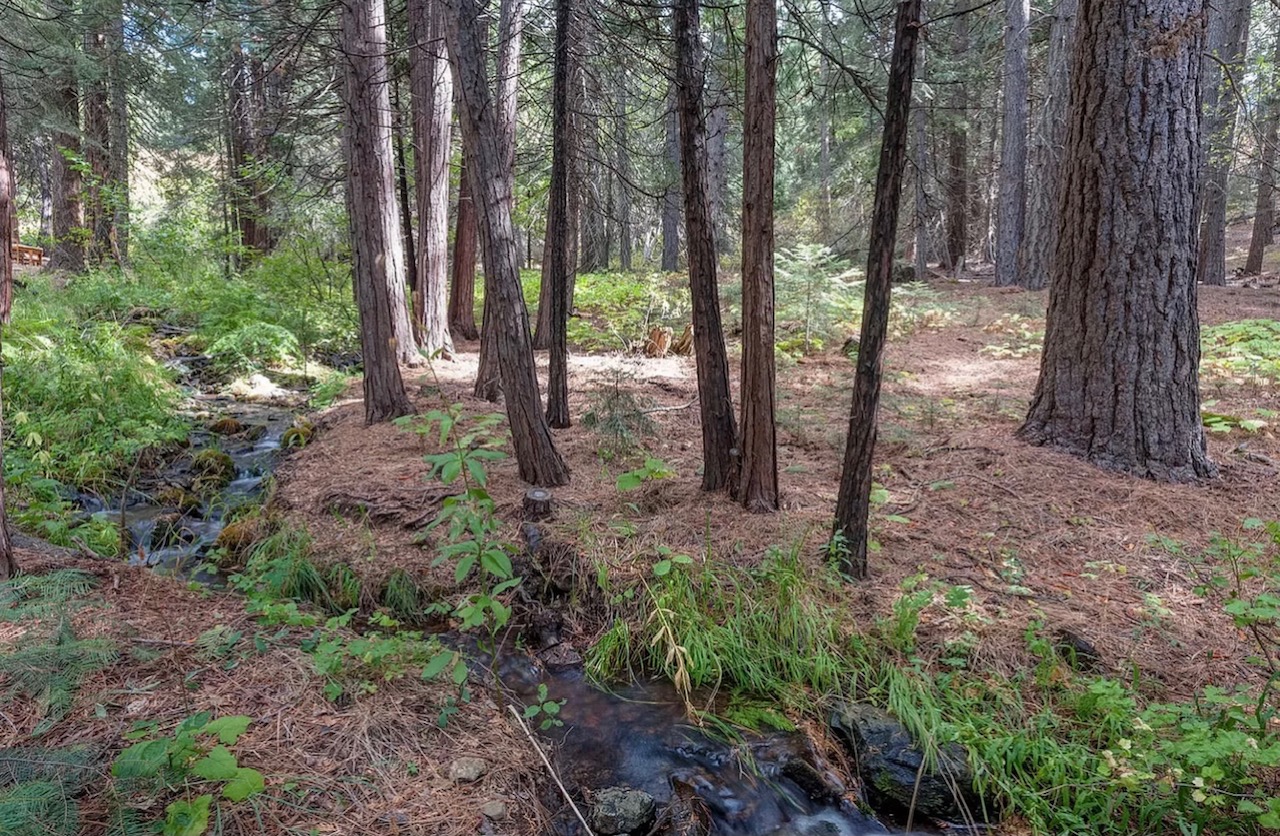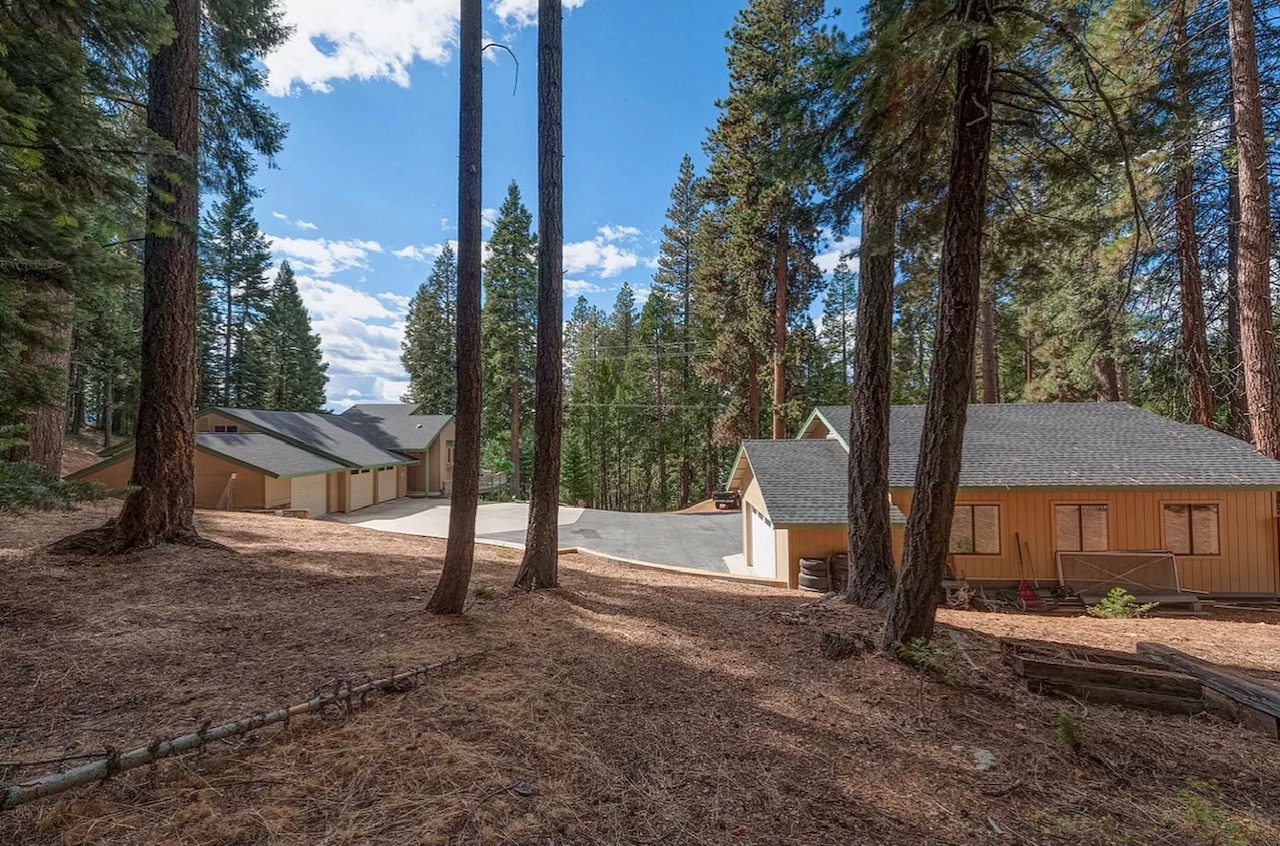 Home Features
Boat Launch Use Available
Boat Slip Provided
Cable/Satellite TV
Carpeted Floors
Dishwasher
Disposal
Drip coffee
Electric Range
Game Room
Hardwood Floors
Internet Access
Lake View
Lawn
Microwave
No Air Conditioning
No Pets
No Smoking
Patio Furniture
Patio/Deck
Ping Pong Table
Refrigerator
Washer/Dryer
Wireless Internet
Wood Stove/Fireplace
Community Features
Property Details
Priced at $2700
5810 Highway 147 East Shore Lake Almanor
Lake Almanor, CA 96137

Area: East Shore
Beds: 5
Baths: 3
Square Feet: 2800+ 1000 sq ft rec room
Max Occupancy: 12
Security Deposit: 1000
Sanitizing Fee: 250
Registration Fee: 100
Garage: yes
Year Built: n/a

11% Plumas County Tax

Property Availability
January 2024
M
T
W
T
F
S
S
1
2
3
4
5
6
7
8
9
10
11
12
13
14
15
16
17
18
19
20
21
22
23
24
25
26
27
28
29
30
31
February 2024
M
T
W
T
F
S
S
1
2
3
4
5
6
7
8
9
10
11
12
13
14
15
16
17
18
19
20
21
22
23
24
25
26
27
28
29
March 2024
M
T
W
T
F
S
S
1
2
3
4
5
6
7
8
9
10
11
12
13
14
15
16
17
18
19
20
21
22
23
24
25
26
27
28
29
30
31
April 2024
M
T
W
T
F
S
S
1
2
3
4
5
6
7
8
9
10
11
12
13
14
15
16
17
18
19
20
21
22
23
24
25
26
27
28
29
30
May 2024
M
T
W
T
F
S
S
1
2
3
4
5
6
7
8
9
10
11
12
13
14
15
16
17
18
19
20
21
22
23
24
25
26
27
28
29
30
31
June 2024
M
T
W
T
F
S
S
1
2
3
4
5
6
7
8
9
10
11
12
13
14
15
16
17
18
19
20
21
22
23
24
25
26
27
28
29
30
July 2024
M
T
W
T
F
S
S
1
2
3
4
5
6
7
8
9
10
11
12
13
14
15
16
17
18
19
20
21
22
23
24
25
26
27
28
29
30
31
August 2024
M
T
W
T
F
S
S
1
2
3
4
5
6
7
8
9
10
11
12
13
14
15
16
17
18
19
20
21
22
23
24
25
26
27
28
29
30
31
September 2024
M
T
W
T
F
S
S
1
2
3
4
5
6
7
8
9
10
11
12
13
14
15
16
17
18
19
20
21
22
23
24
25
26
27
28
29
30
October 2024
M
T
W
T
F
S
S
1
2
3
4
5
6
7
8
9
10
11
12
13
14
15
16
17
18
19
20
21
22
23
24
25
26
27
28
29
30
31
November 2024
M
T
W
T
F
S
S
1
2
3
4
5
6
7
8
9
10
11
12
13
14
15
16
17
18
19
20
21
22
23
24
25
26
27
28
29
30
December 2024
M
T
W
T
F
S
S
1
2
3
4
5
6
7
8
9
10
11
12
13
14
15
16
17
18
19
20
21
22
23
24
25
26
27
28
29
30
31
Questions / Reservation Request