Eastside Oasis- 5810 Highway 147 East Shore Lake Almanor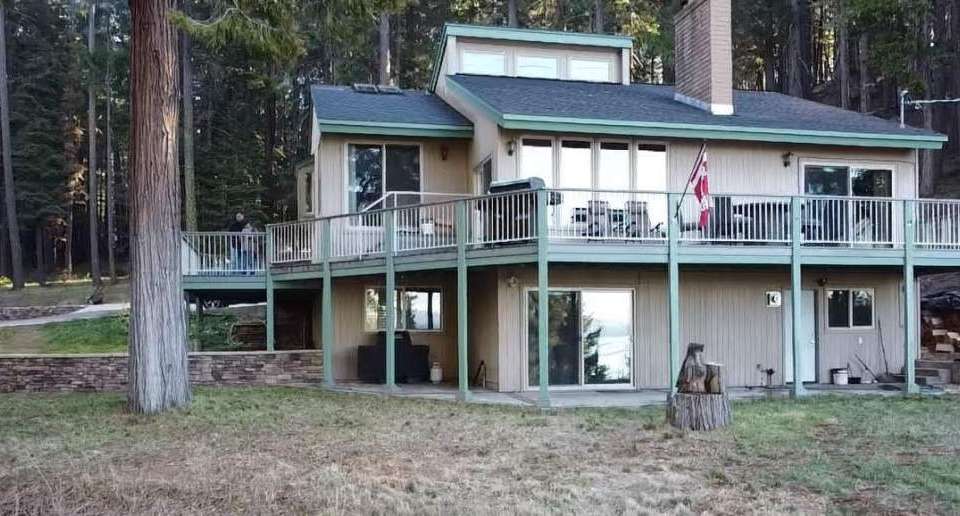 This home cannot be beat! This gorgeous large home is perfect for your next family getaway located on the East Shore of Lake Almanor. Sitting on 3 open acres this home provides the space and amenities to enjoy the peace and quiet of the mountains! Situated on the best shore for early morning water-skiing, late afternoon wake-surfing and incredible fishing this home is just moments away from making your best family memories. With stunning views of the lake and a huge lawn for games this remarkable home is perfect for your next summer vacation. Right out the back door you are steps away from a private hiking trail up Dyer Mountain.
This home consists of an updated kitchen with new appliances and a wonderful living room with a wood burning fireplace and soundbar for your next cozy movie night. The master bedroom has gorgeous views of the lake, California King bed and a huge Jacuzzi tub in the bathroom. This level has two additional bedrooms. The first with a bunk bed with an extra trundle for the kids and the second with a California King bed. As you head up a short flight of stairs you enter into the "Forest Room" which has a full bed. As you head down to the bottom level there is a grand TV room with a large sofa. Additionally, this bottom level has its own private suite with a queen bed and full bathroom!
This home also offers a lakeside lot which is shared among a few families. This lot can be utilized as lake access to launch your boat or to swim with the family. More information for it's location will be posted within the home and can be answered by our office.
*INTERNET IS PROVIDED AS A COURTESY, HOWEVER, IS NEVER GUARANTEED.
Maximum Occupancy: 12
Bed 2:Cal King, 1:Queen, 2:Full, 2: Twin
**THIS HOME MAY ASK A PREMIUM FOR HOLIDAY WEEKS AND WEEKENDS.
SHEETS, TOWELS, AND PAPER PRODUCTS ARE NOT INCLUDED!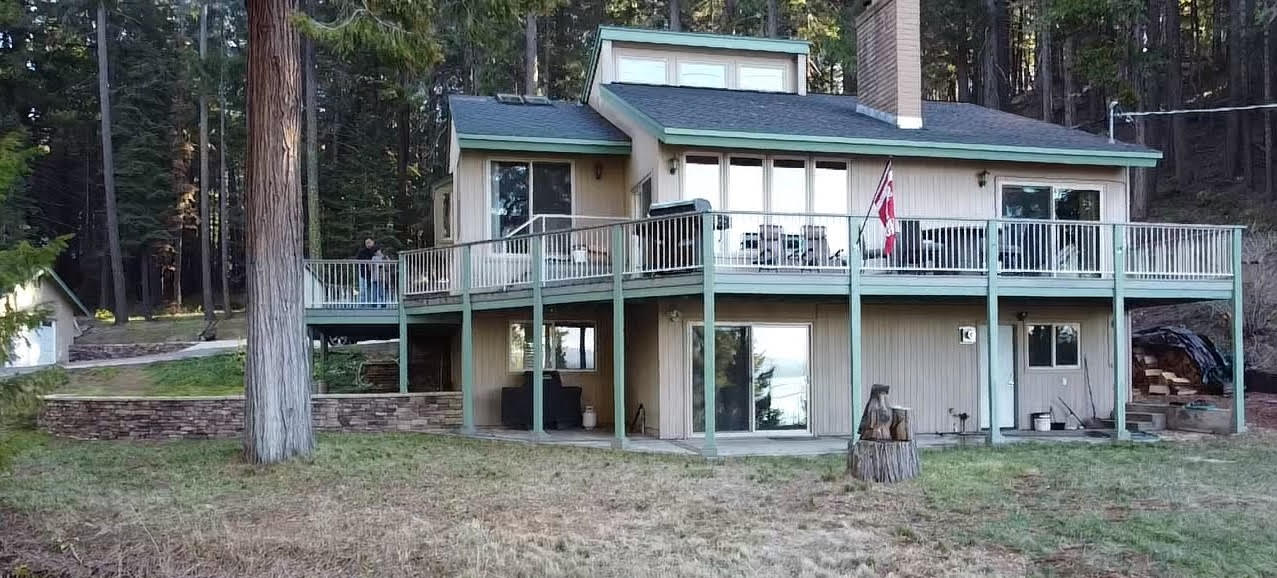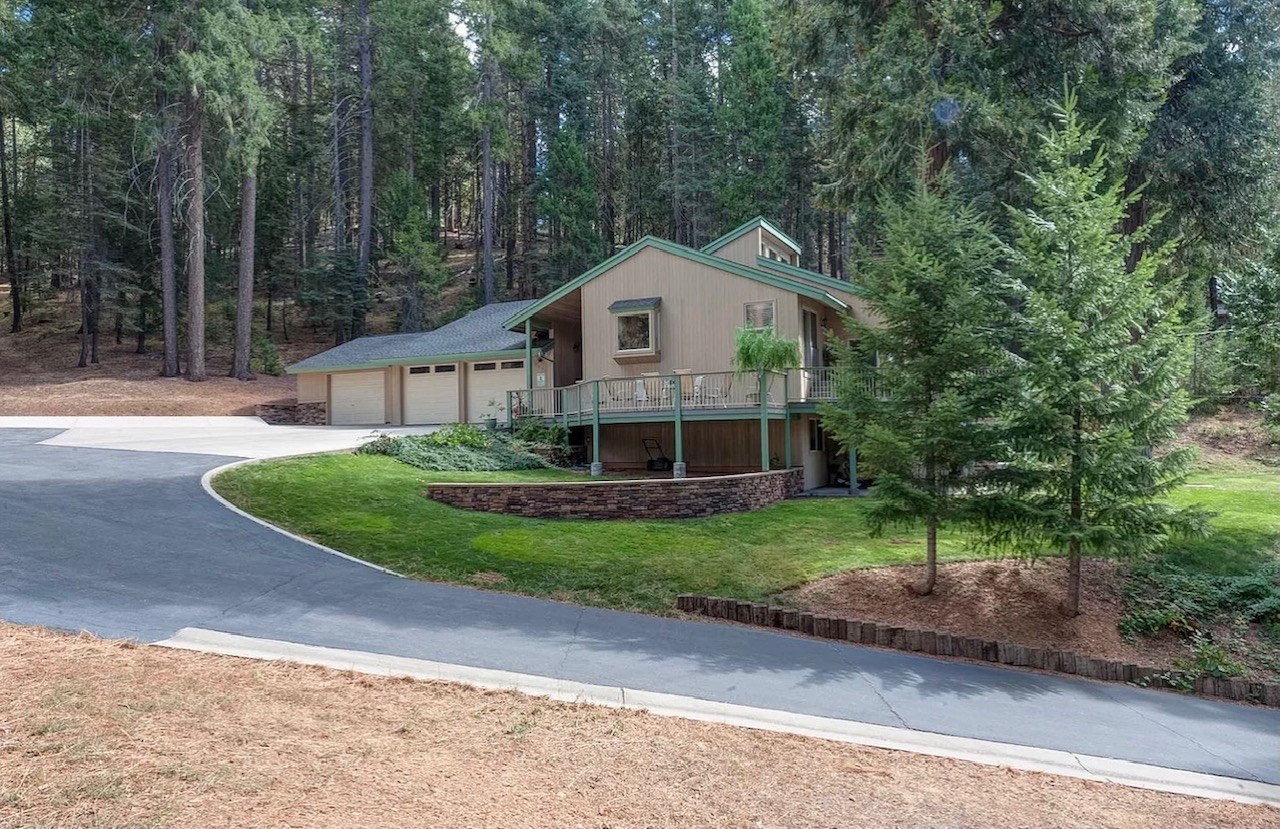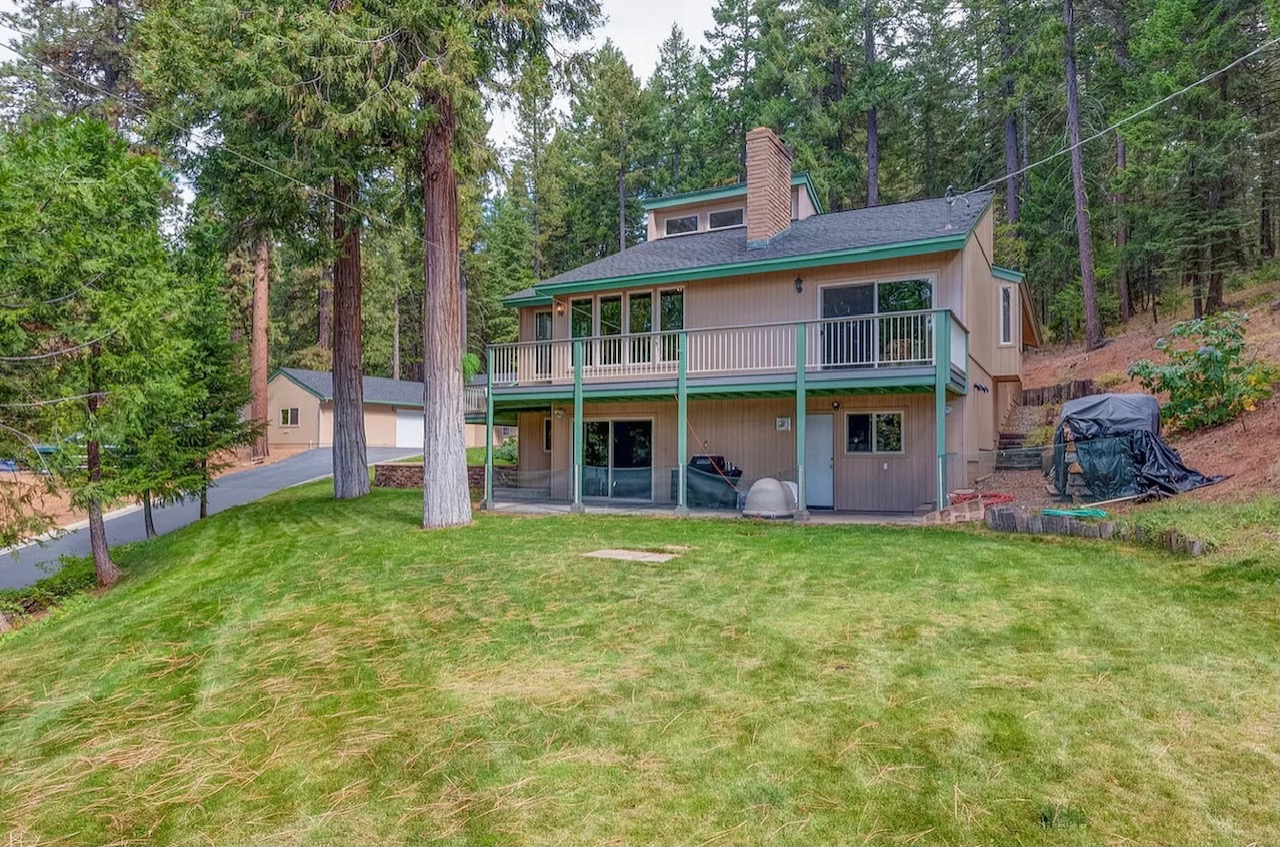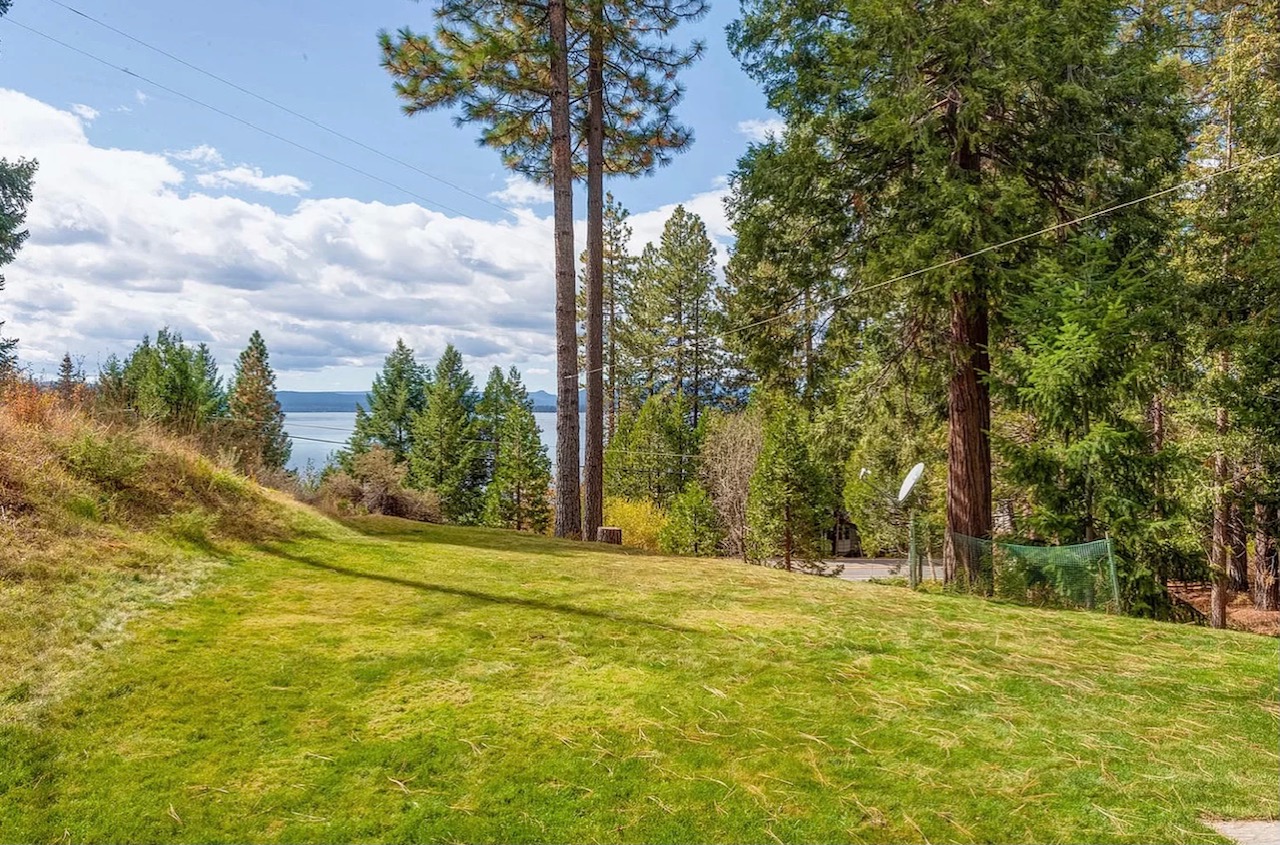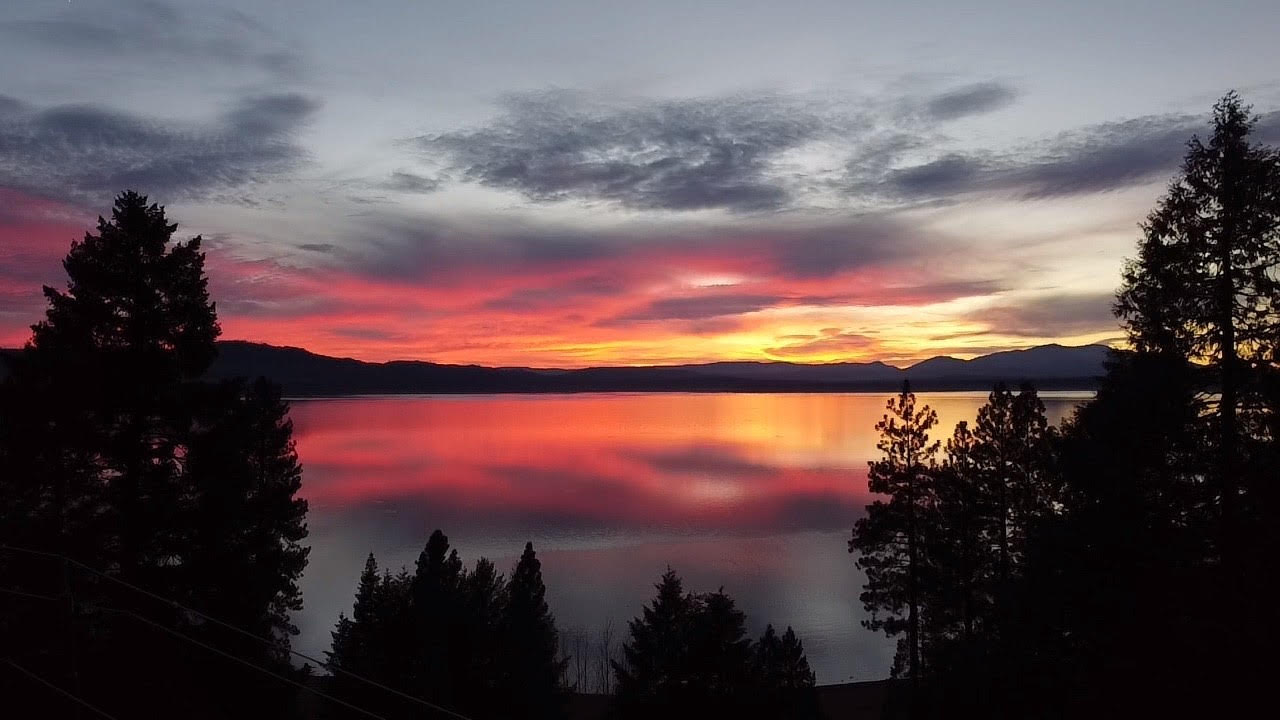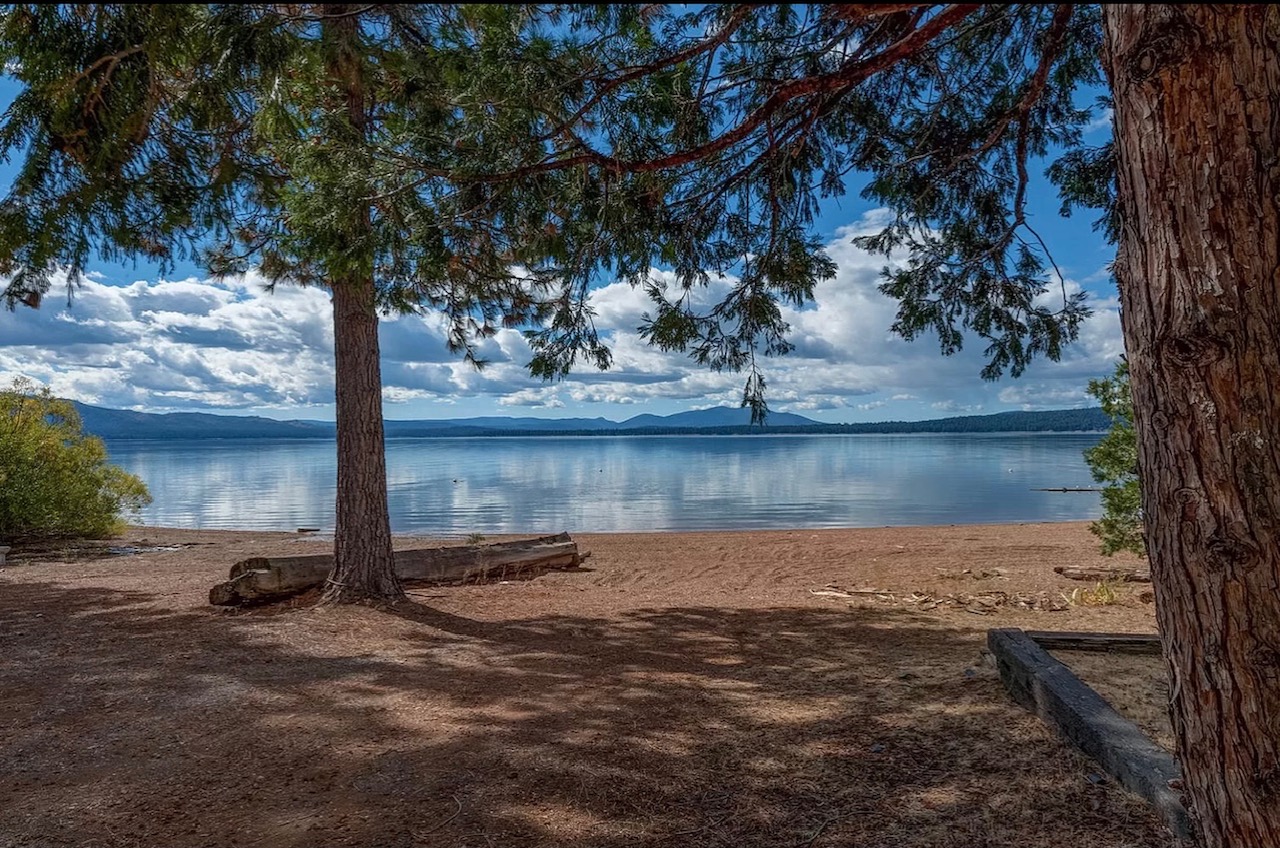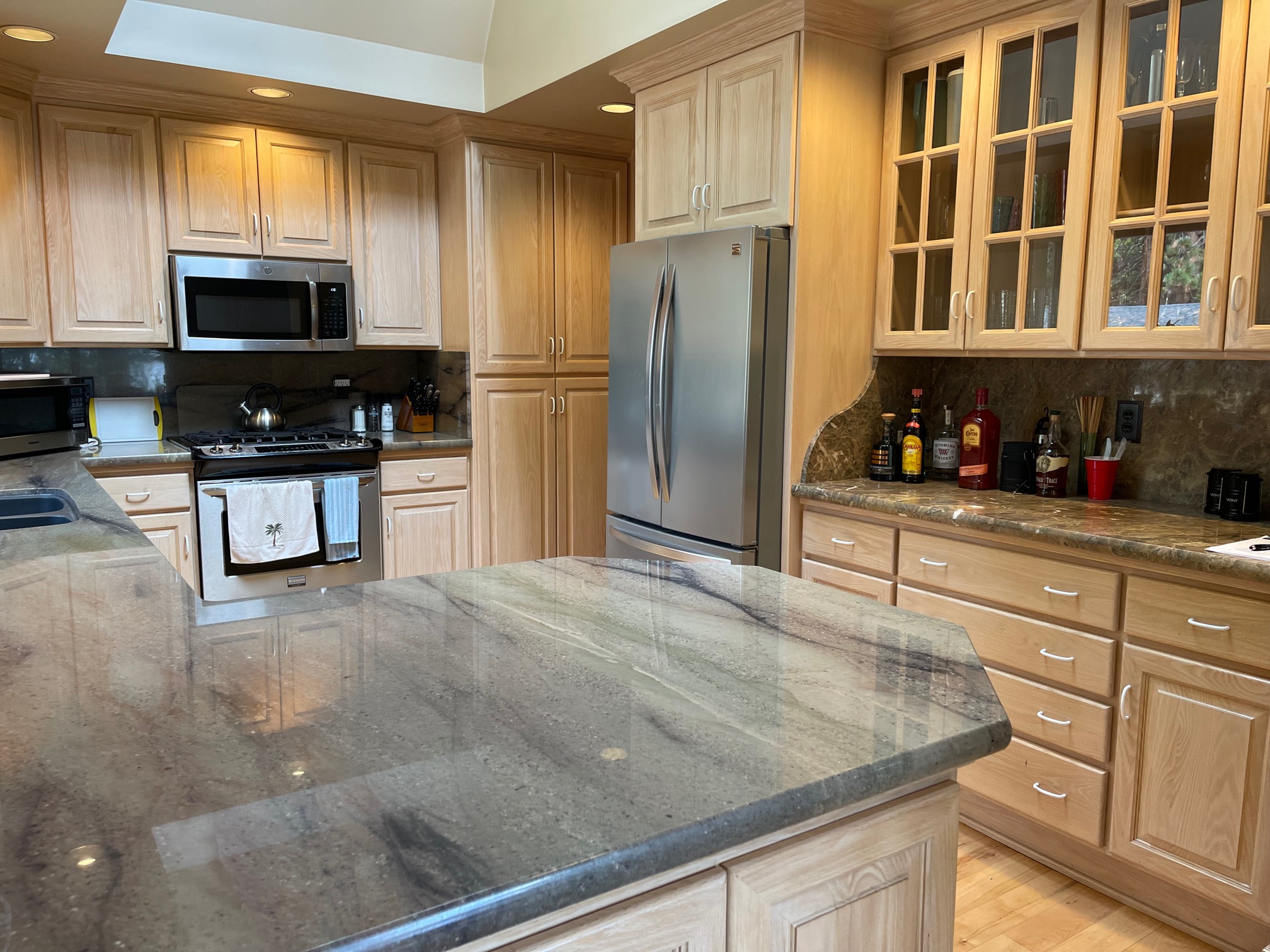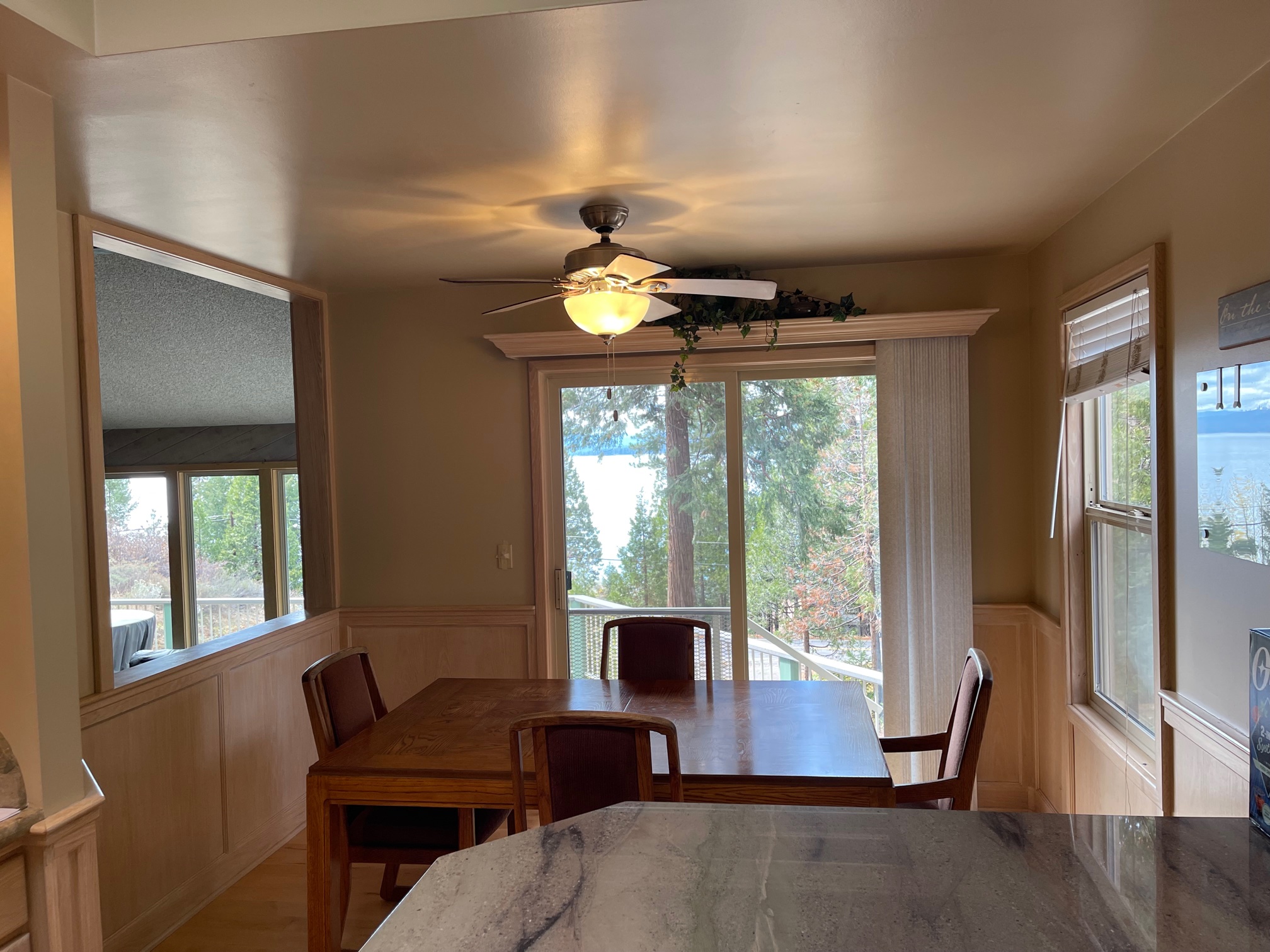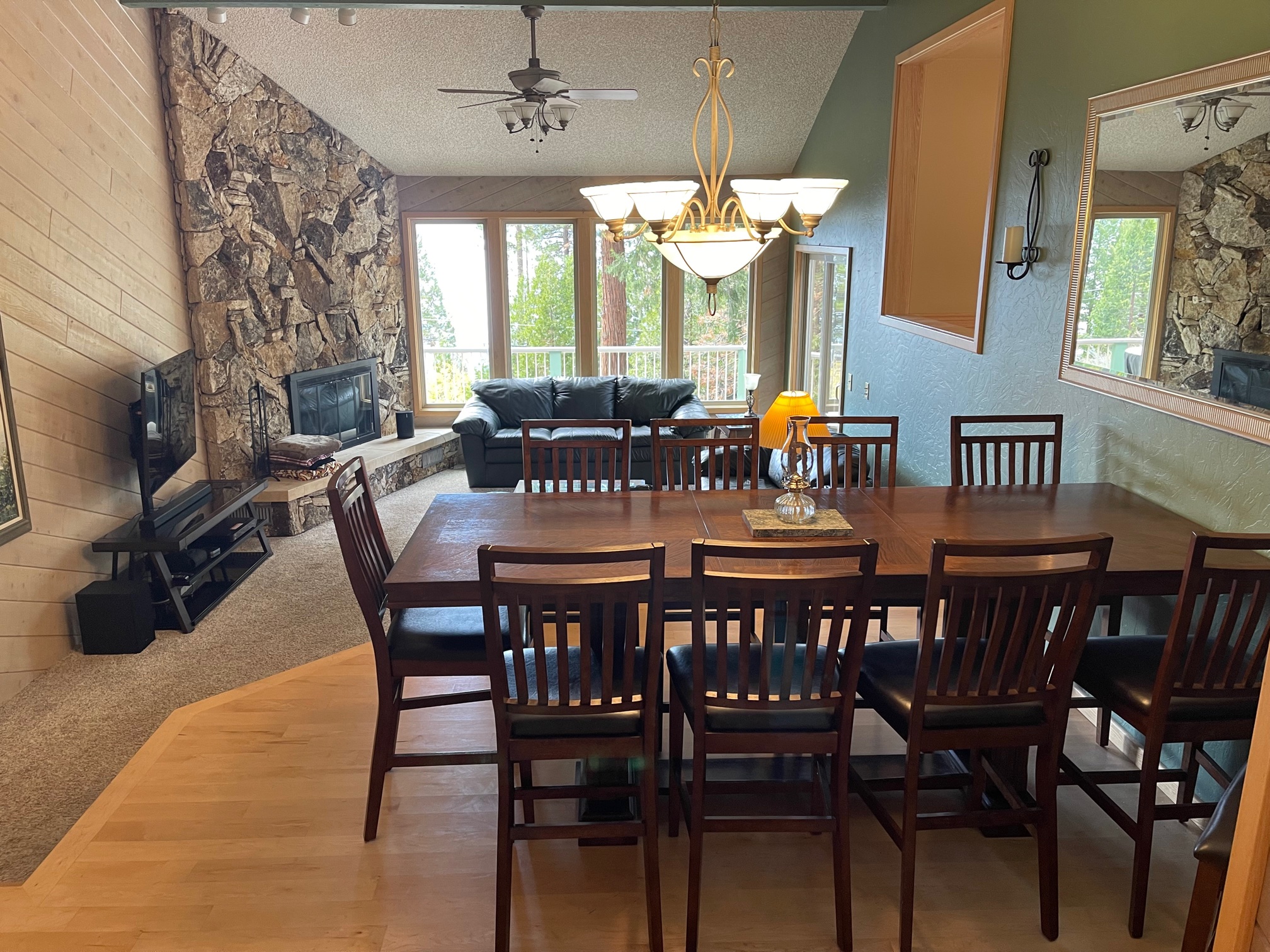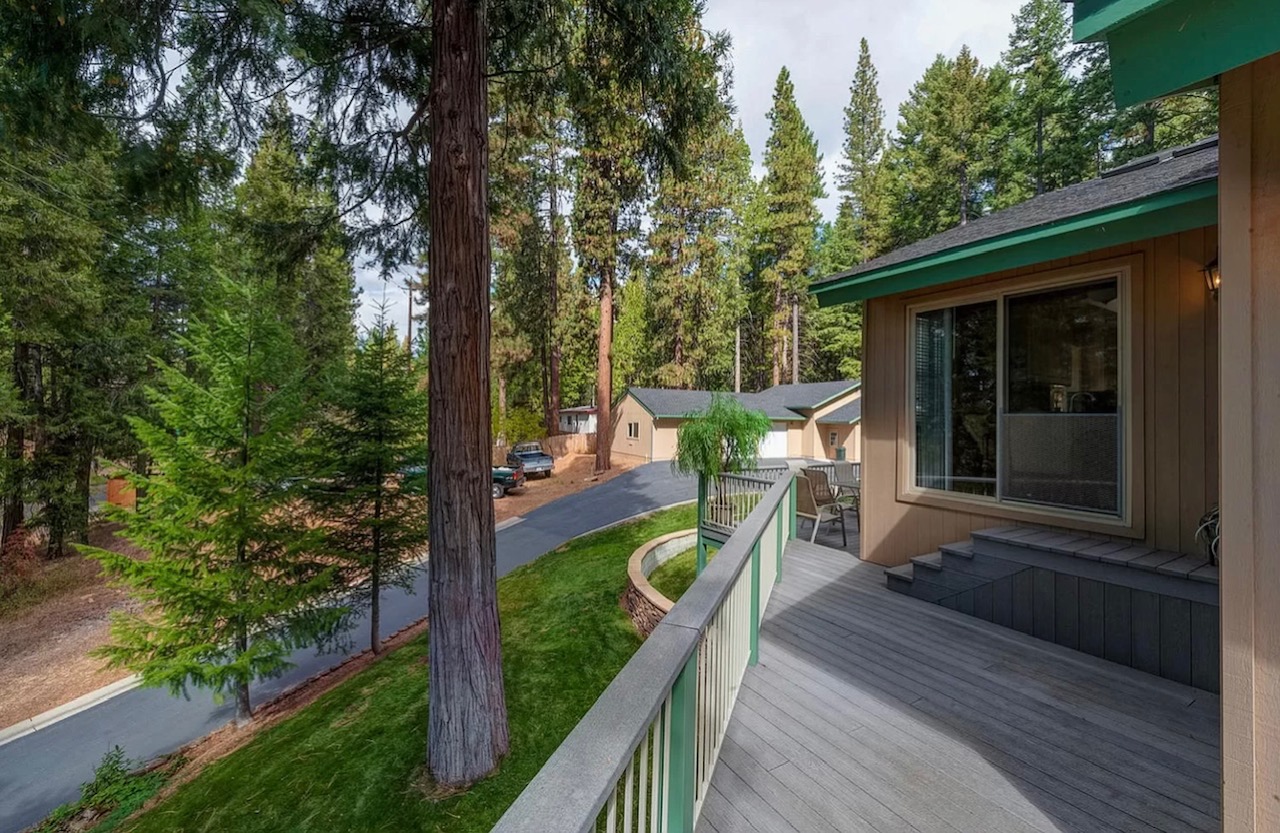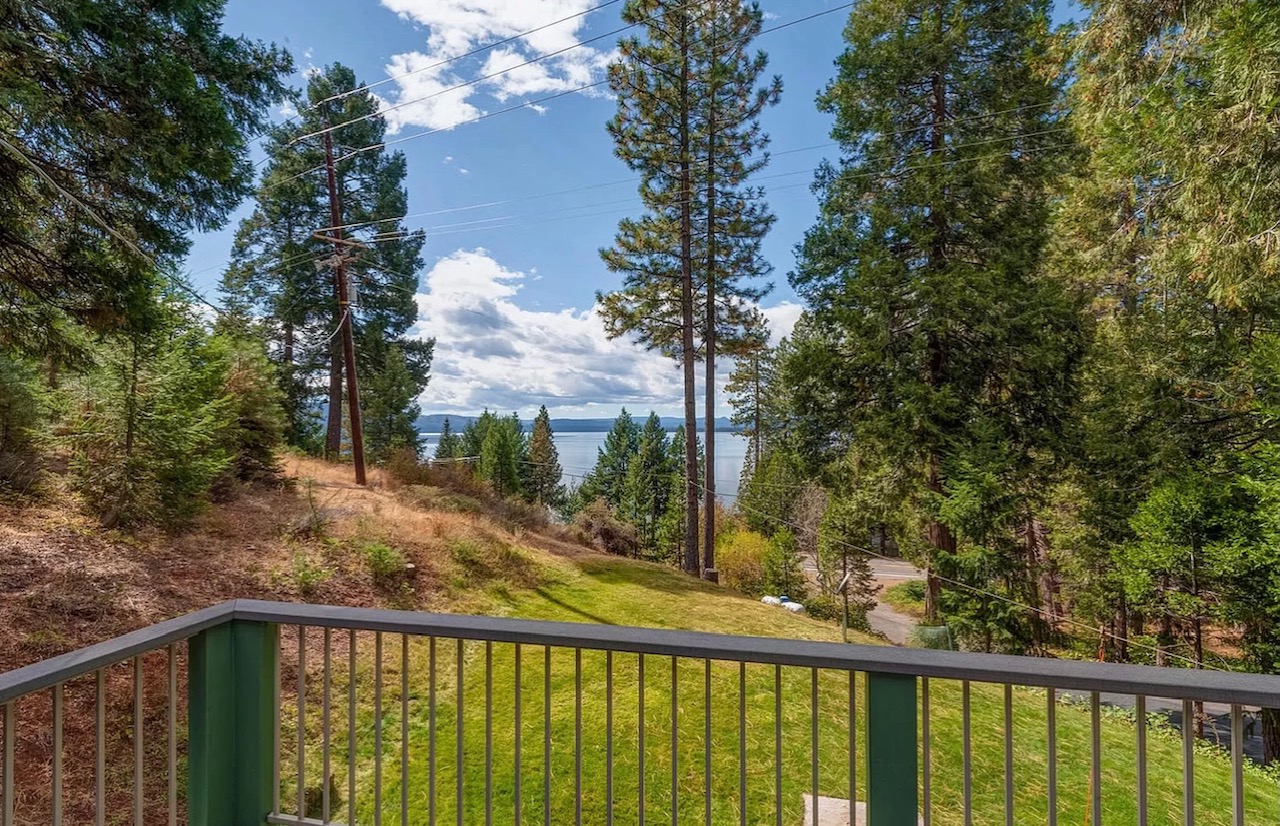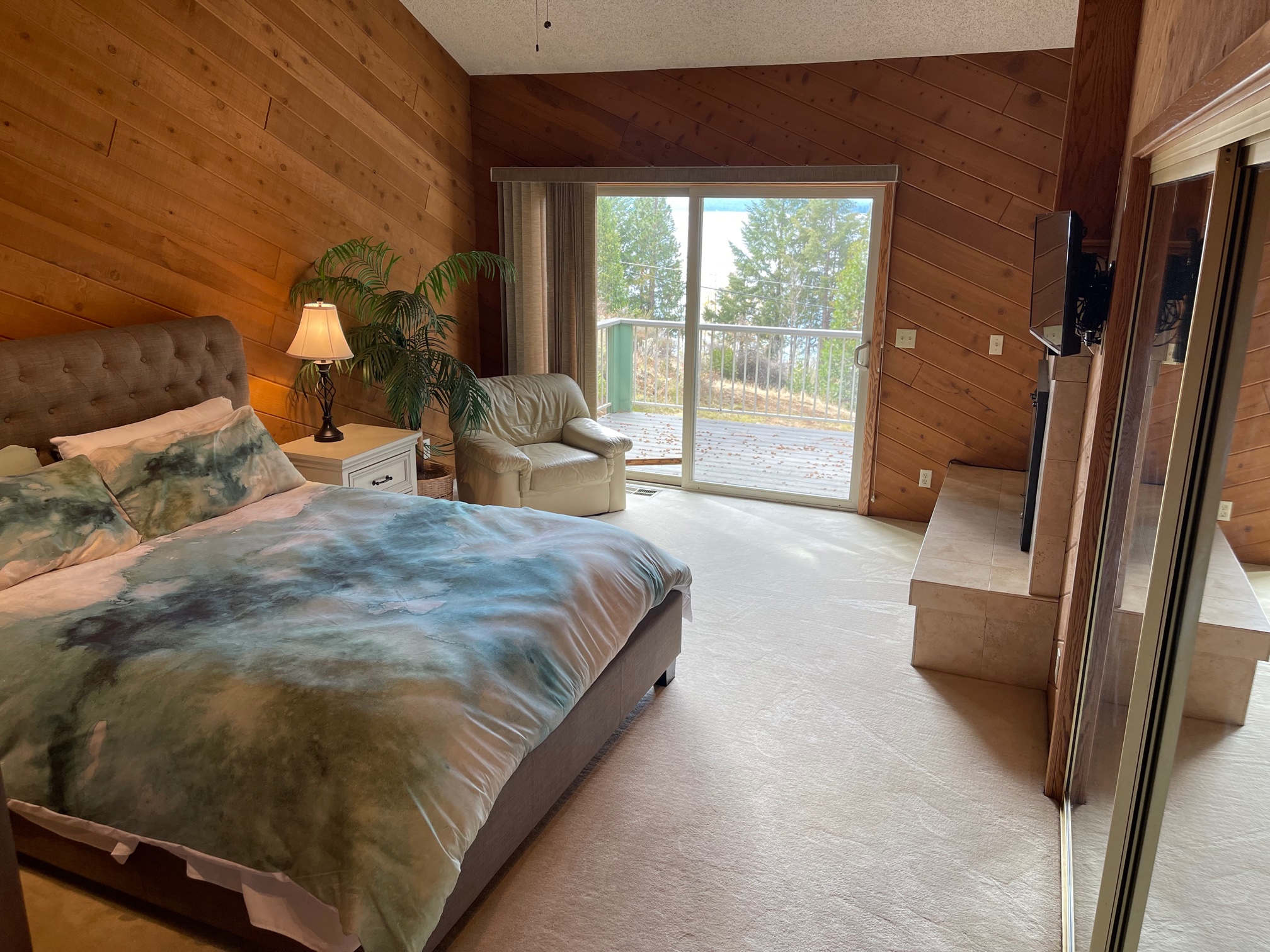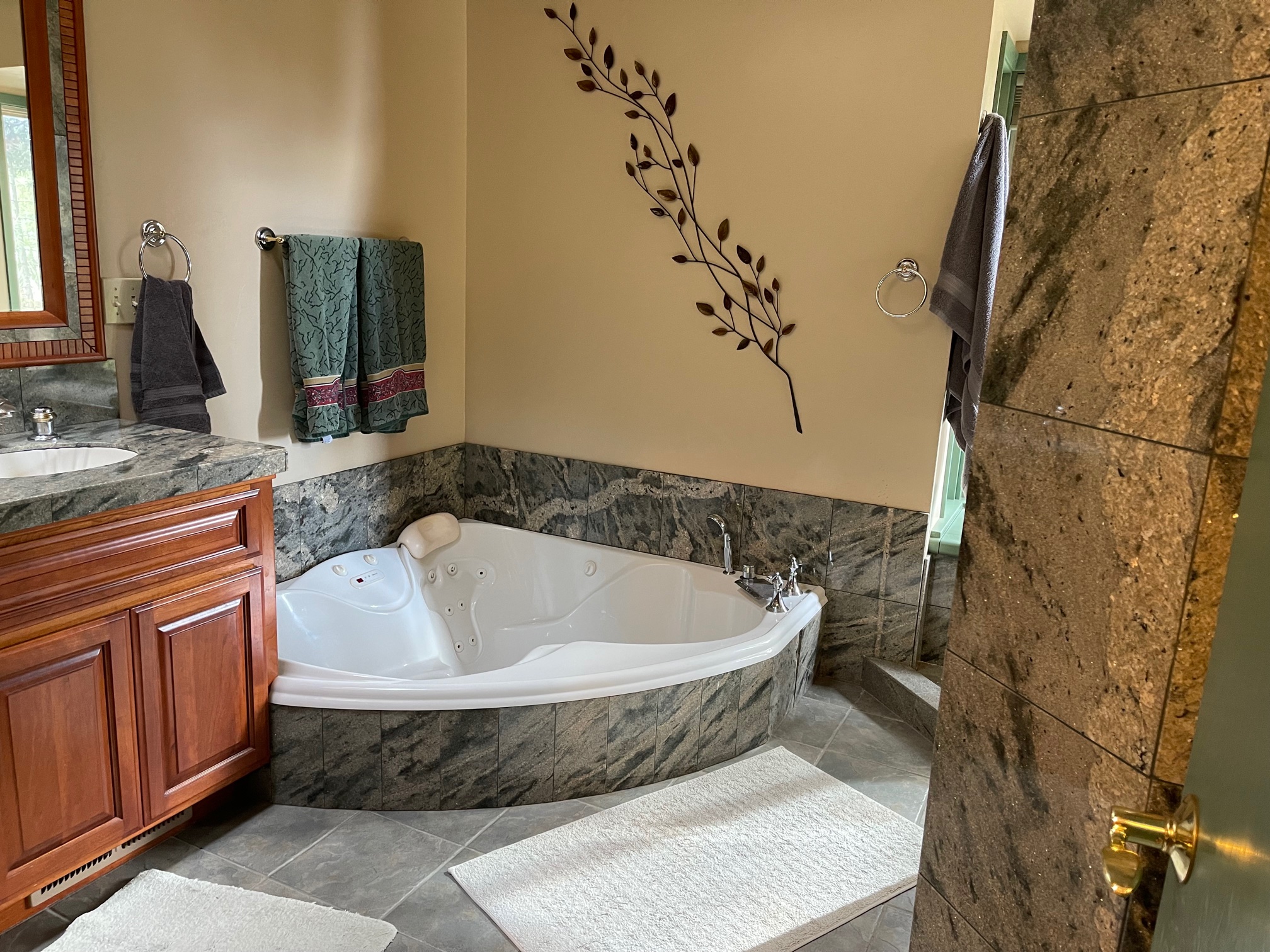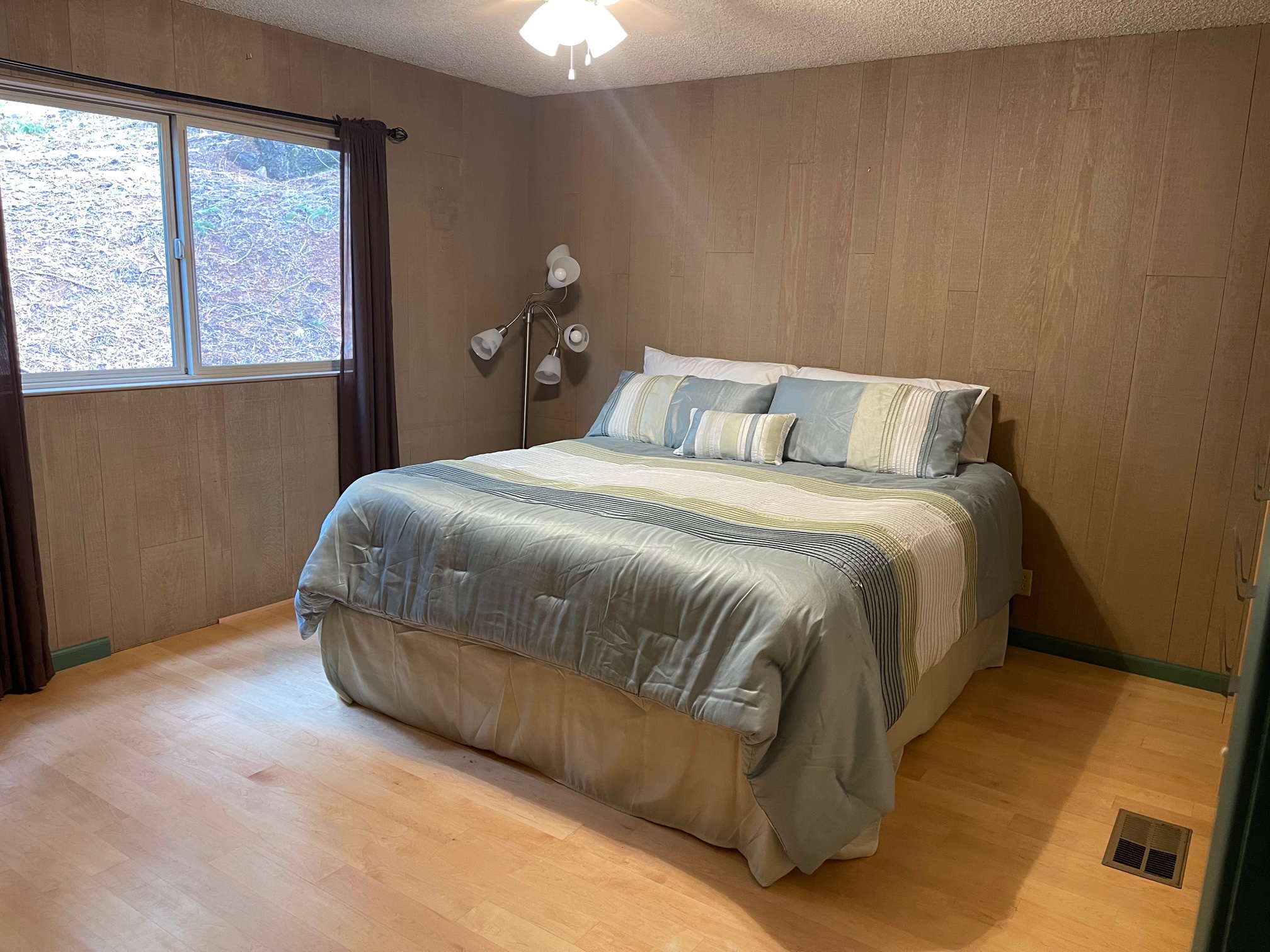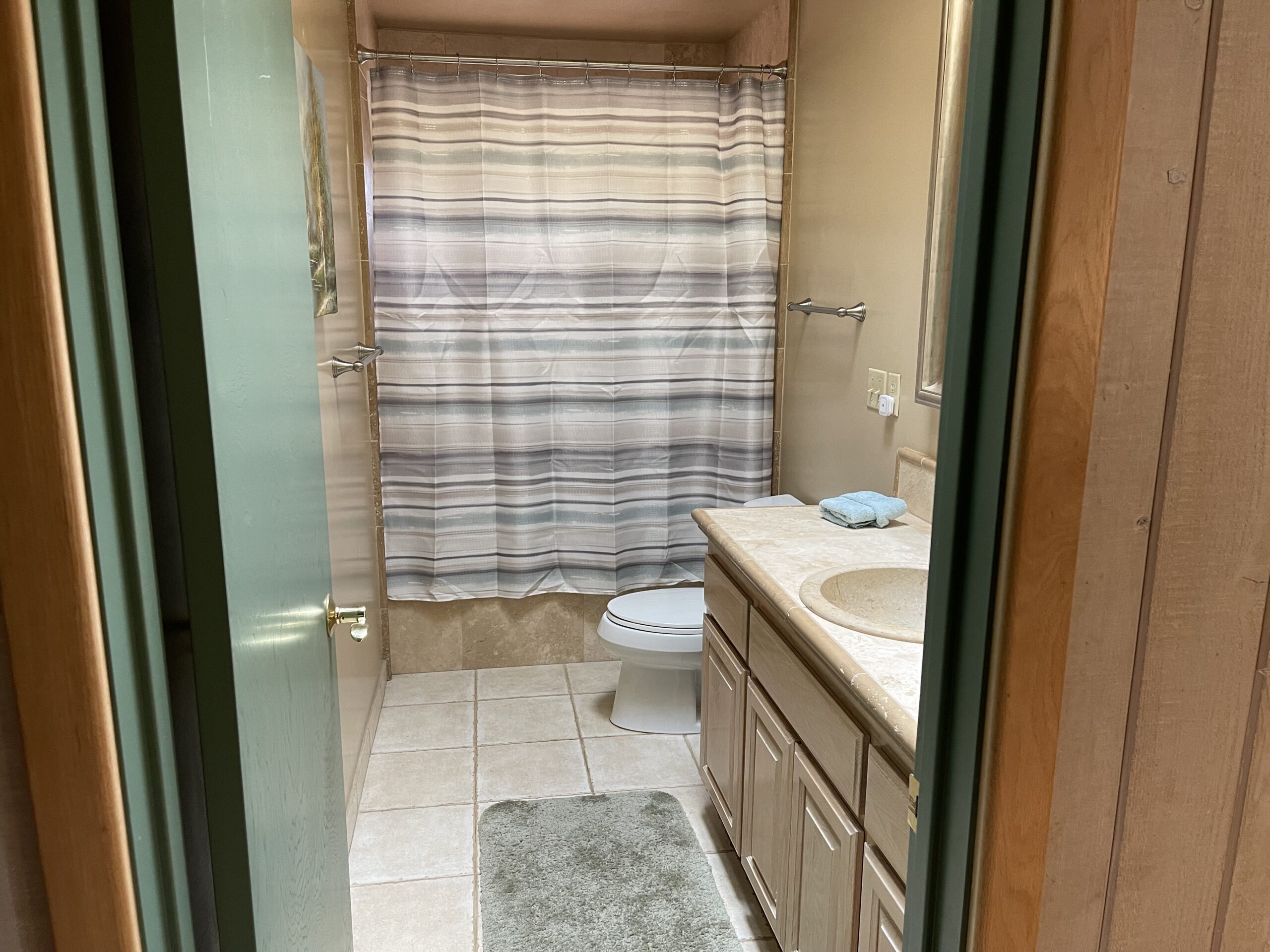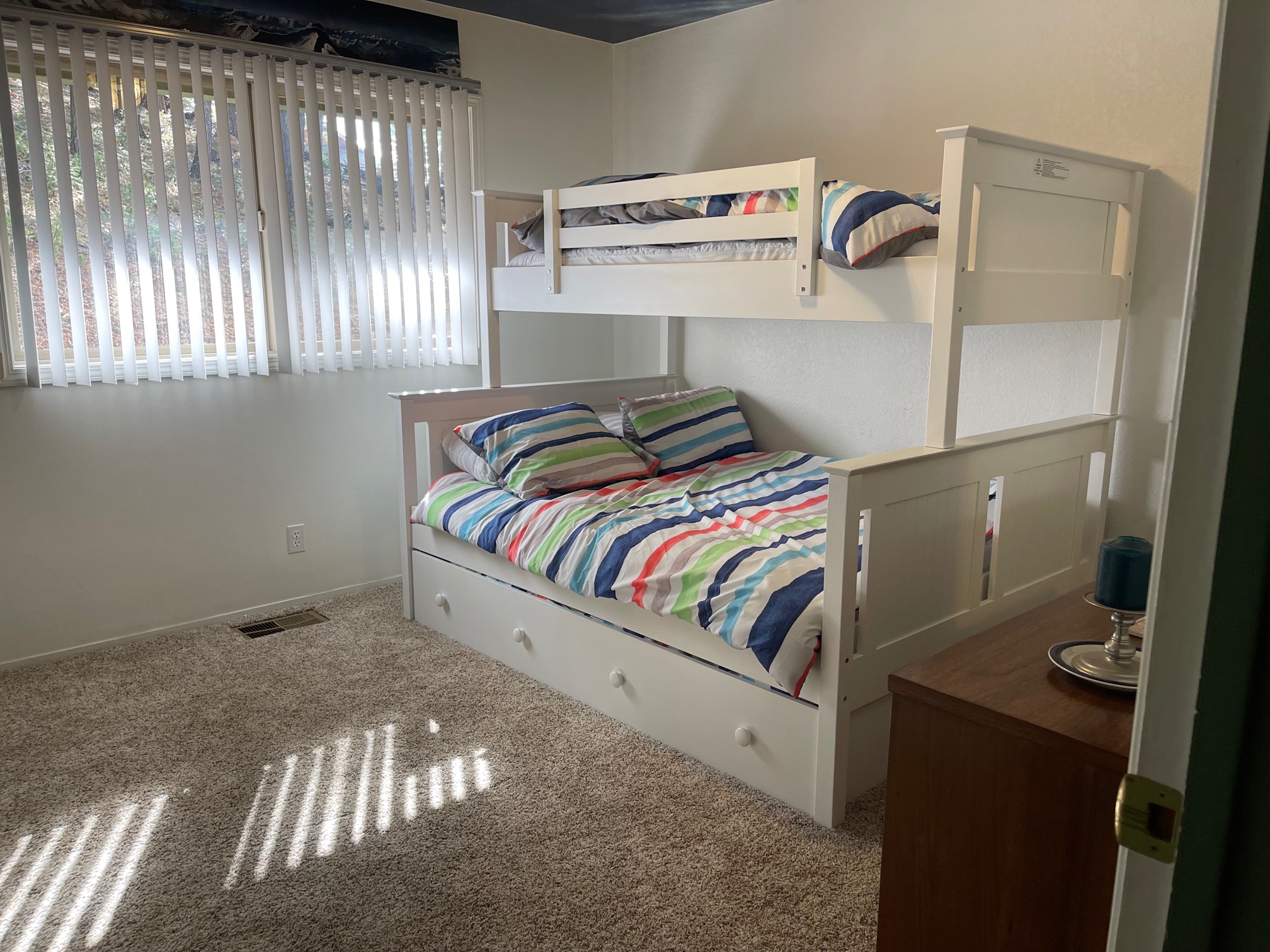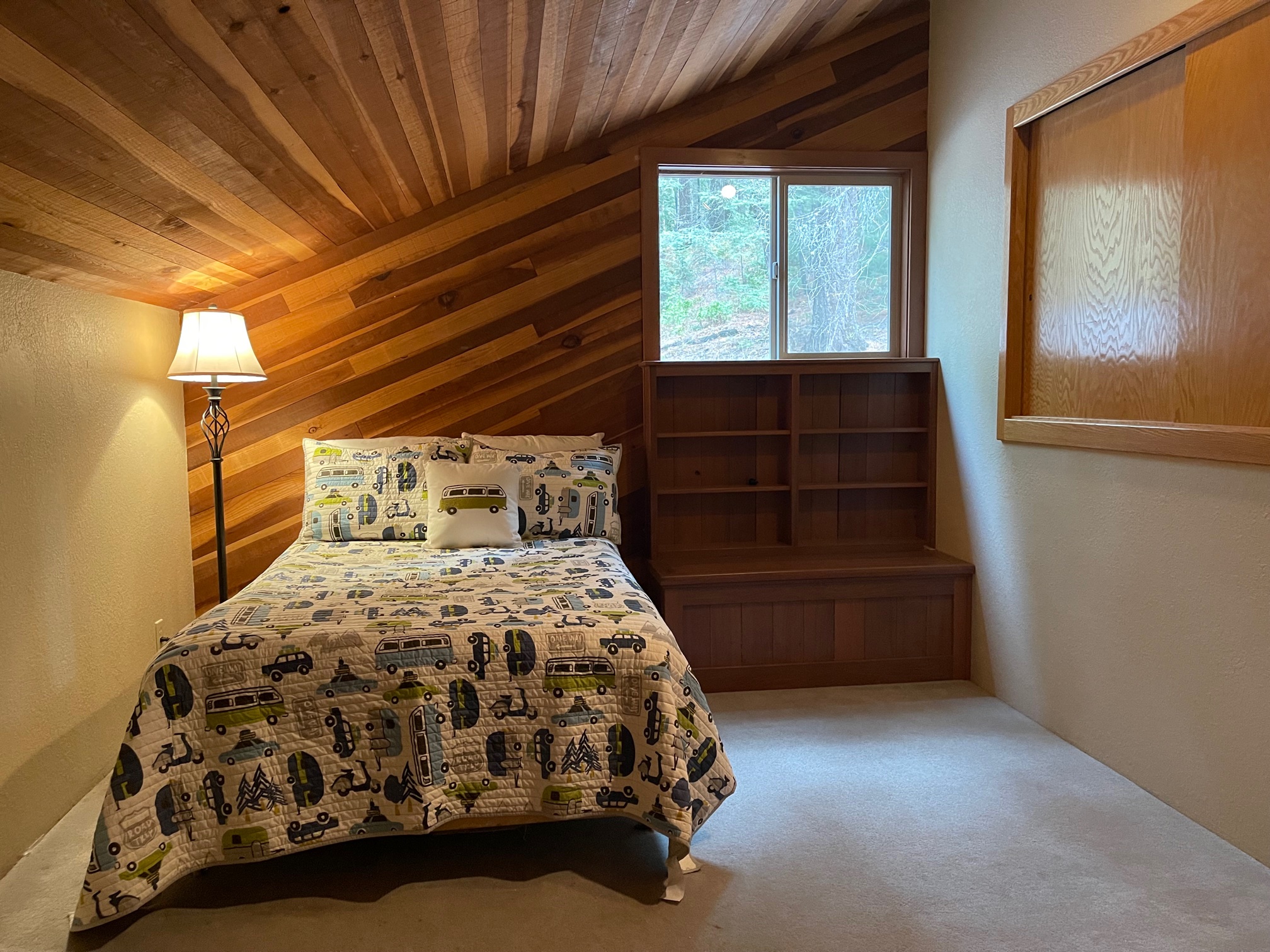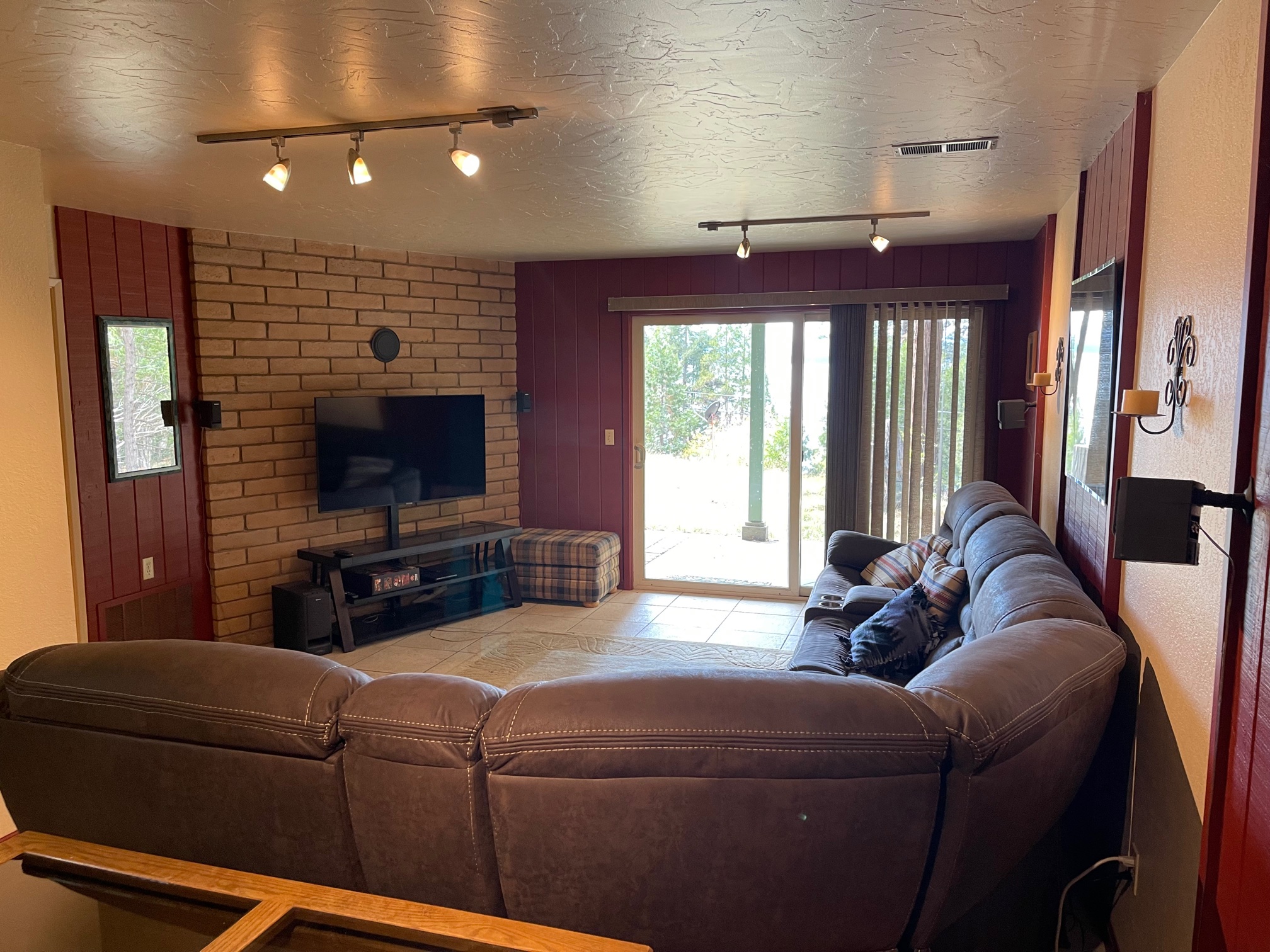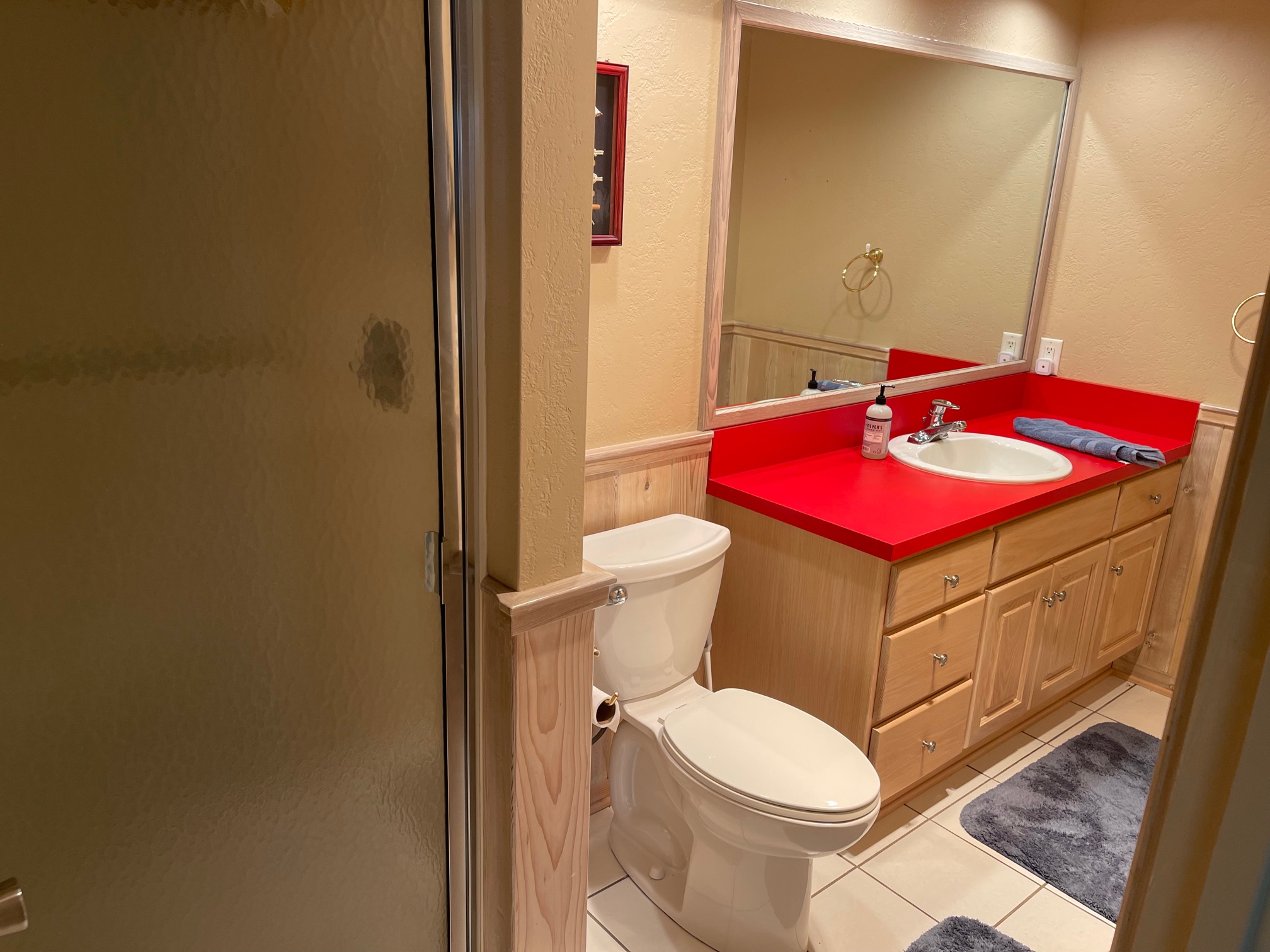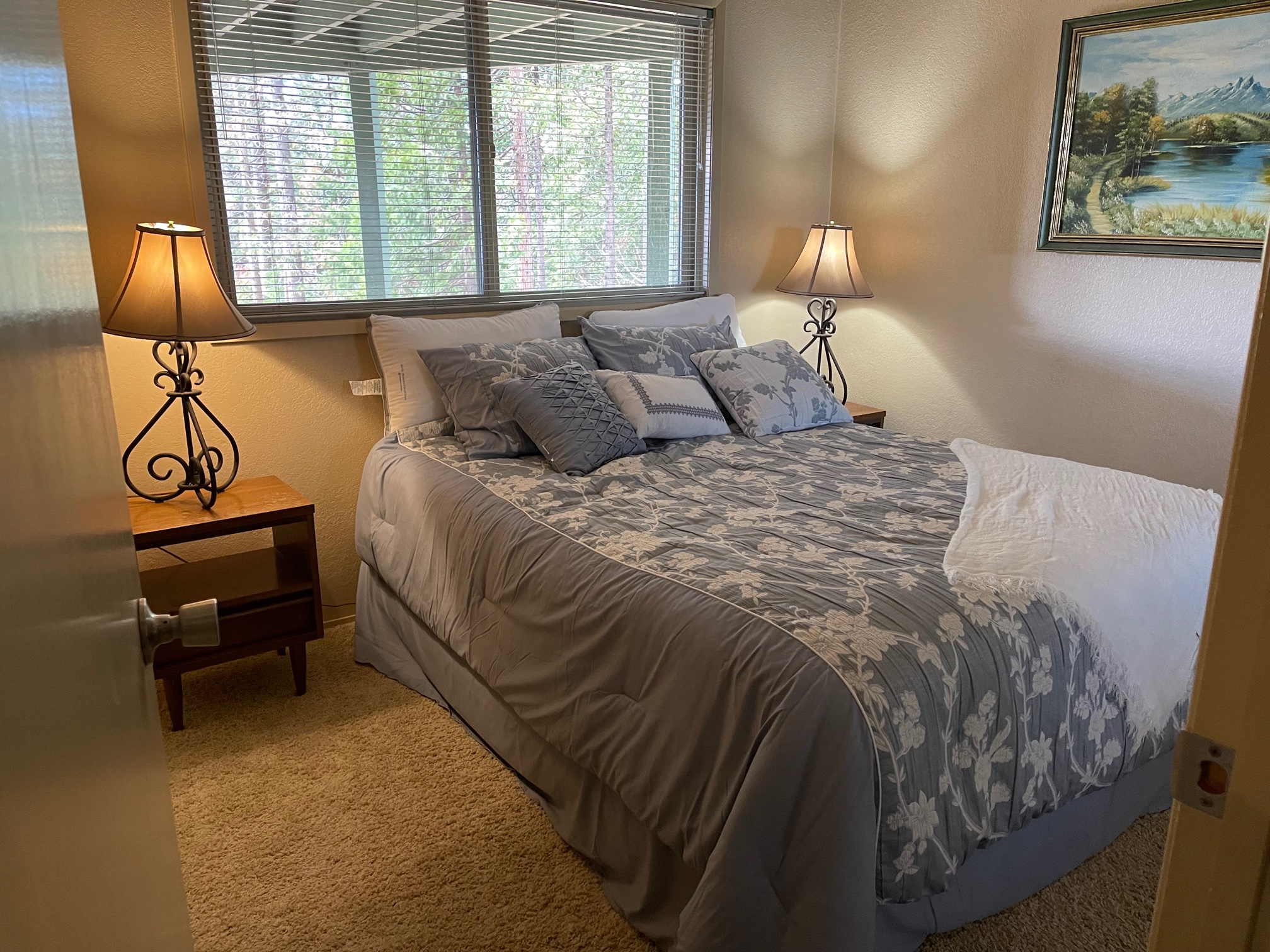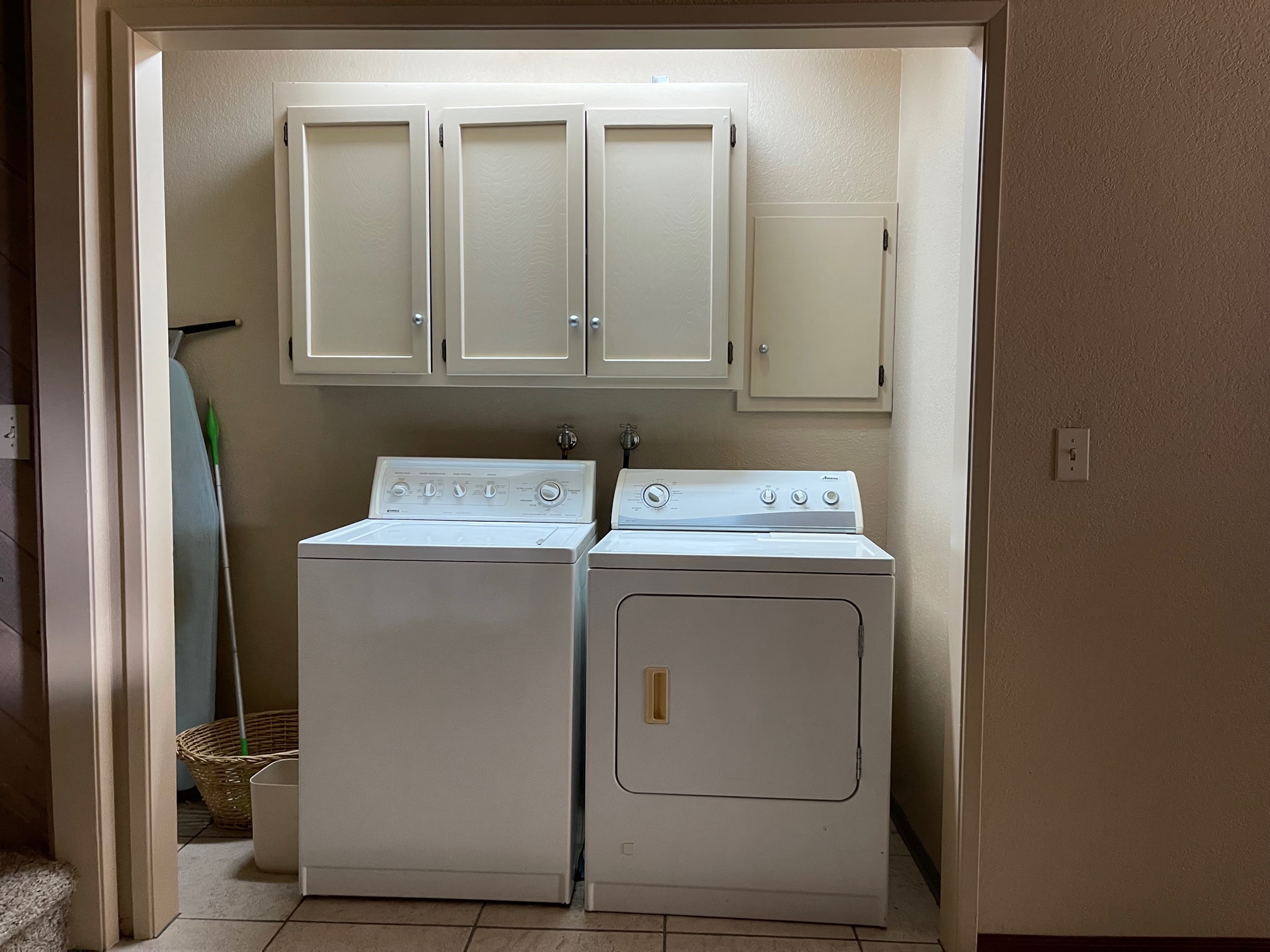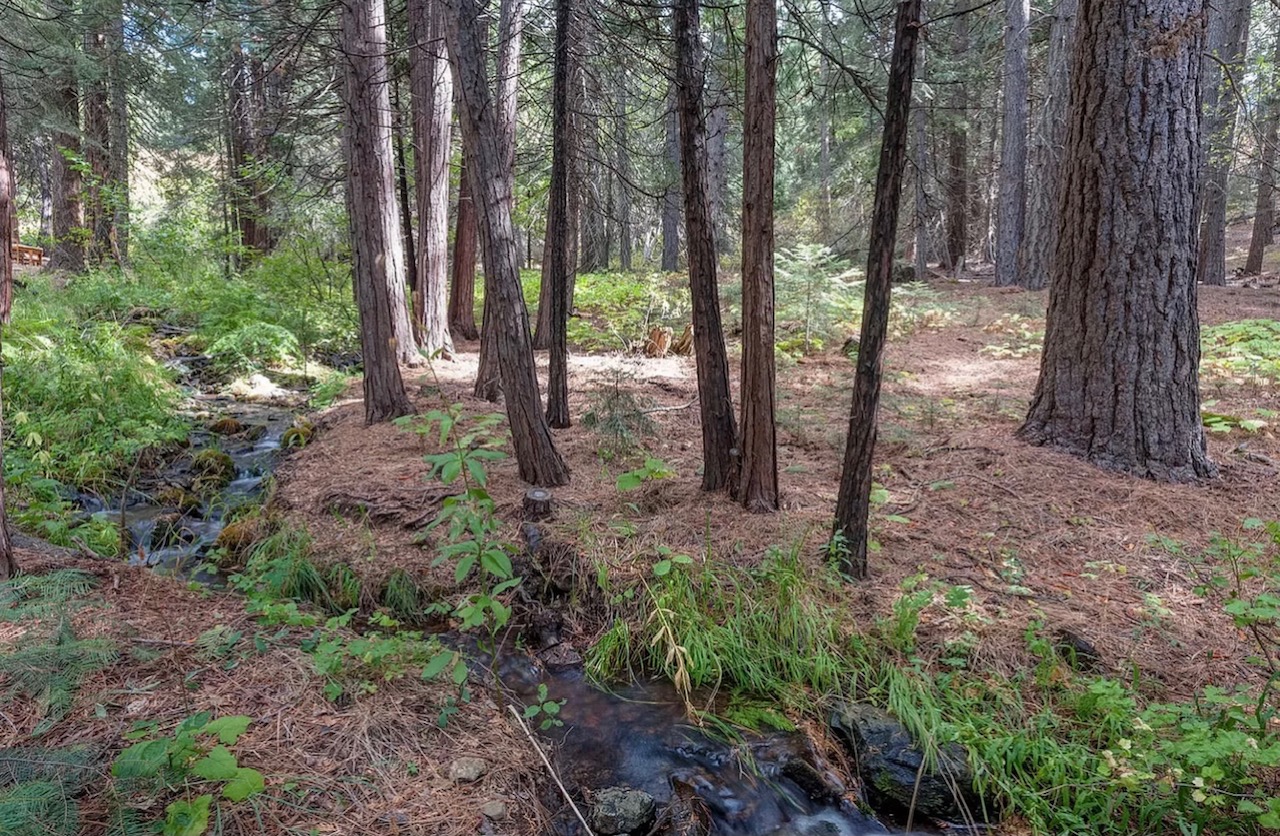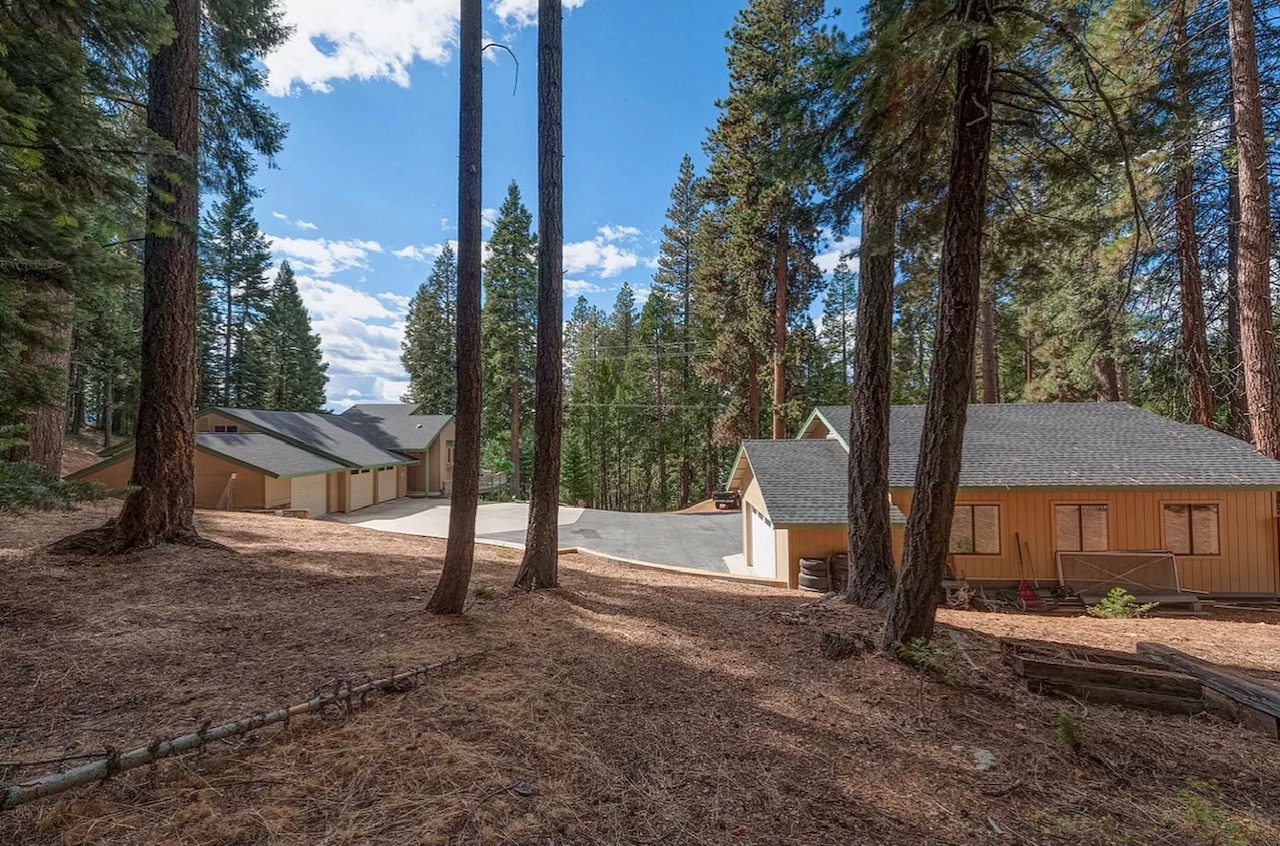 Home Features
Cable/Satellite TV
Carpeted Floors
Dishwasher
Disposal
Drip coffee
Electric Range
Hardwood Floors
Internet Access
Lake View
Lawn
Microwave
No Air Conditioning
No Pets
No Smoking
Patio Furniture
Patio/Deck
Refrigerator
Washer/Dryer
Wireless Internet
Wood Stove/Fireplace
Community Features
Property Details
Priced at $3700
5810 Highway 147 East Shore Lake Almanor
Lake Almanor, CA 96137

Area: East Shore
Beds: 5
Baths: 3
Square Feet: 2800
Max Occupancy: 12
Security Deposit: 1000
Sanitizing Fee: 250
Registration Fee: 50
Garage: yes
Year Built: n/a

11% Plumas County Tax

Property Availability
January 2022
M
T
W
T
F
S
S
1
2
3
4
5
6
7
8
9
10
11
12
13
14
15
16
17
18
19
20
21
22
23
24
25
26
27
28
29
30
31
February 2022
M
T
W
T
F
S
S
1
2
3
4
5
6
7
8
9
10
11
12
13
14
15
16
17
18
19
20
21
22
23
24
25
26
27
28
March 2022
M
T
W
T
F
S
S
1
2
3
4
5
6
7
8
9
10
11
12
13
14
15
16
17
18
19
20
21
22
23
24
25
26
27
28
29
30
31
April 2022
M
T
W
T
F
S
S
1
2
3
4
5
6
7
8
9
10
11
12
13
14
15
16
17
18
19
20
21
22
23
24
25
26
27
28
29
30
May 2022
M
T
W
T
F
S
S
1
2
3
4
5
6
7
8
9
10
11
12
13
14
15
16
17
18
19
20
21
22
23
24
25
26
27
28
29
30
31
June 2022
M
T
W
T
F
S
S
1
2
3
4
5
6
7
8
9
10
11
12
13
14
15
16
17
18
19
20
21
22
23
24
25
26
27
28
29
30
July 2022
M
T
W
T
F
S
S
1
2
3
4
5
6
7
8
9
10
11
12
13
14
15
16
17
18
19
20
21
22
23
24
25
26
27
28
29
30
31
August 2022
M
T
W
T
F
S
S
1
2
3
4
5
6
7
8
9
10
11
12
13
14
15
16
17
18
19
20
21
22
23
24
25
26
27
28
29
30
31
September 2022
M
T
W
T
F
S
S
1
2
3
4
5
6
7
8
9
10
11
12
13
14
15
16
17
18
19
20
21
22
23
24
25
26
27
28
29
30
October 2022
M
T
W
T
F
S
S
1
2
3
4
5
6
7
8
9
10
11
12
13
14
15
16
17
18
19
20
21
22
23
24
25
26
27
28
29
30
31
November 2022
M
T
W
T
F
S
S
1
2
3
4
5
6
7
8
9
10
11
12
13
14
15
16
17
18
19
20
21
22
23
24
25
26
27
28
29
30
December 2022
M
T
W
T
F
S
S
1
2
3
4
5
6
7
8
9
10
11
12
13
14
15
16
17
18
19
20
21
22
23
24
25
26
27
28
29
30
31
Questions / Reservation Request