Dock Holiday – 1212 Peninsula Drive, Lake Almanor Country Club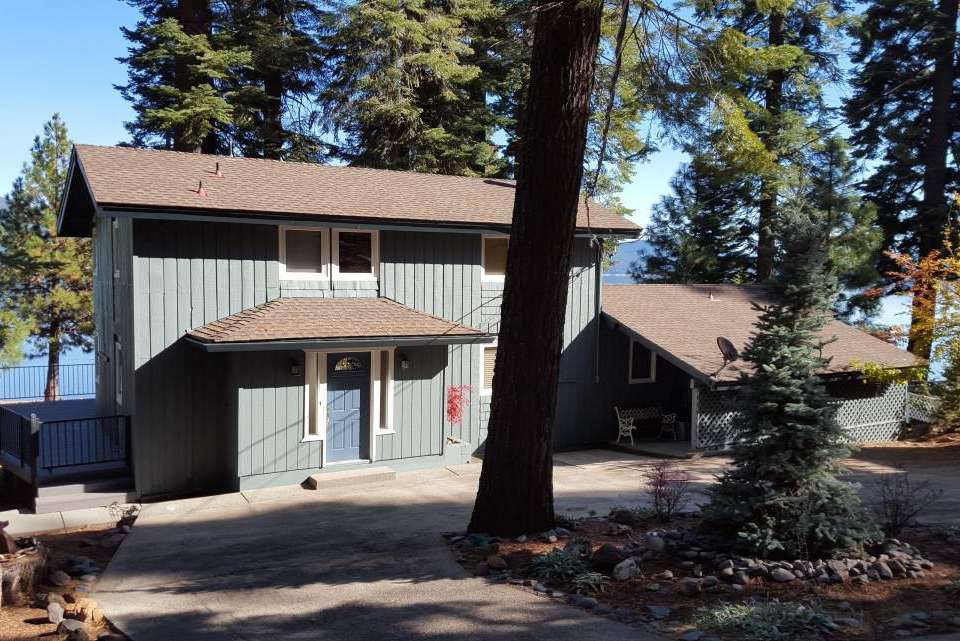 This location cannot be beat! This cute cabin sits on the water in the Lake Almanor Country Club on a beautiful Peninsula Drive lot, with lawn running down to your own flat beach area and private dock and buoys. This home is situated in one of the premium locations on Lake Almanor, just steps from the Recreation #1 beach area and park/playground. Expansive views of Lake Almanor and Dyer Mountain greet you from every room in the house, and the lakeside deck. Located on some of the best water on the lake for water skiing and wake boarding, there is also excellent fishing for trout, king salmon, and small-mouth bass right outside your door.
The main two-story house consists of 3 bedrooms and 2 1/2 baths. There is a large master bedroom/bath suite downstairs with a California King bed. This suite includes a huge walk-in closet that can also serve as a nursery or child's sleeping area. There is an infant port-a-crib, a child's single bed, and an available self-inflatable queen size air mattress. Bedrooms #2 and #3 are upstairs and both contain queen beds. Bedroom #3 also has a futon which unfolds into a full size bed. There is also a small "annex" room upstairs near the two upstairs bedrooms that can serve as a child's sleeping area, and contains a 3/4-size child's bed.
There is also a separate studio apartment below the garage, which consists of 1 bedroom, 1 bath, and a living area and kitchenette with table, chairs, couch, and TV. The studio bedroom contains a California King bed as well as a futon that folds out into a full size bed.
Take a break relaxing on the lakeside deck or in the lakefront hammock, lounging under the umbrella on the large dock, or paddling in the lake on the kayak that comes with this rental. A second full size refrigerator/freezer on the deck is convenient for drinks. This home offers all that you need to relax at the lake on your "dock holiday" this summer.
lite TV in main house, including 55″ flat screen TV with Surround Sound and DVD player
– Second TV in studio unit with DVD player and VCR (no satellite TV)
– High Speed Wireless Internet
*INTERNET IS PROVIDED AS A COURTESY, HOWEVER, IS NEVER GUARANTEED.
– Large Private Dock with Umbrella, Dock Box, Beach and Lounge Chairs, 2 Buoys
– Kayak and Life Vest (required when kayaking)
4 Bedrooms/3.5 Bathrooms (3 bed/2.5 bath in Main House + 1 bed/1 bath in Guest House)
Maximum Occupancy: 10
Maximum Vehicles: 6
Beds Include: 2 California Kings, 2 Queens, 2 Full/Double Futons (1 futon in upstairs bedroom, another in studio apartment), an infant port-a-crib, 2 child single beds, and a self-inflating Queen air mattress
Sheets, towels and paper goods are not provided.
This home may ask a premium rate for holidays
LACC Registration Fee is $120, plus $100 per watercraft, per week.
See the LACC website here: http://www.lakealmanorcountryclub.org/outside_home.asp
SHEETS, TOWELS, AND PAPER PRODUCTS ARE NOT INCLUDED!
*A one week minimum is generally required during the prime rental season. Shorter stays will be considered upon request.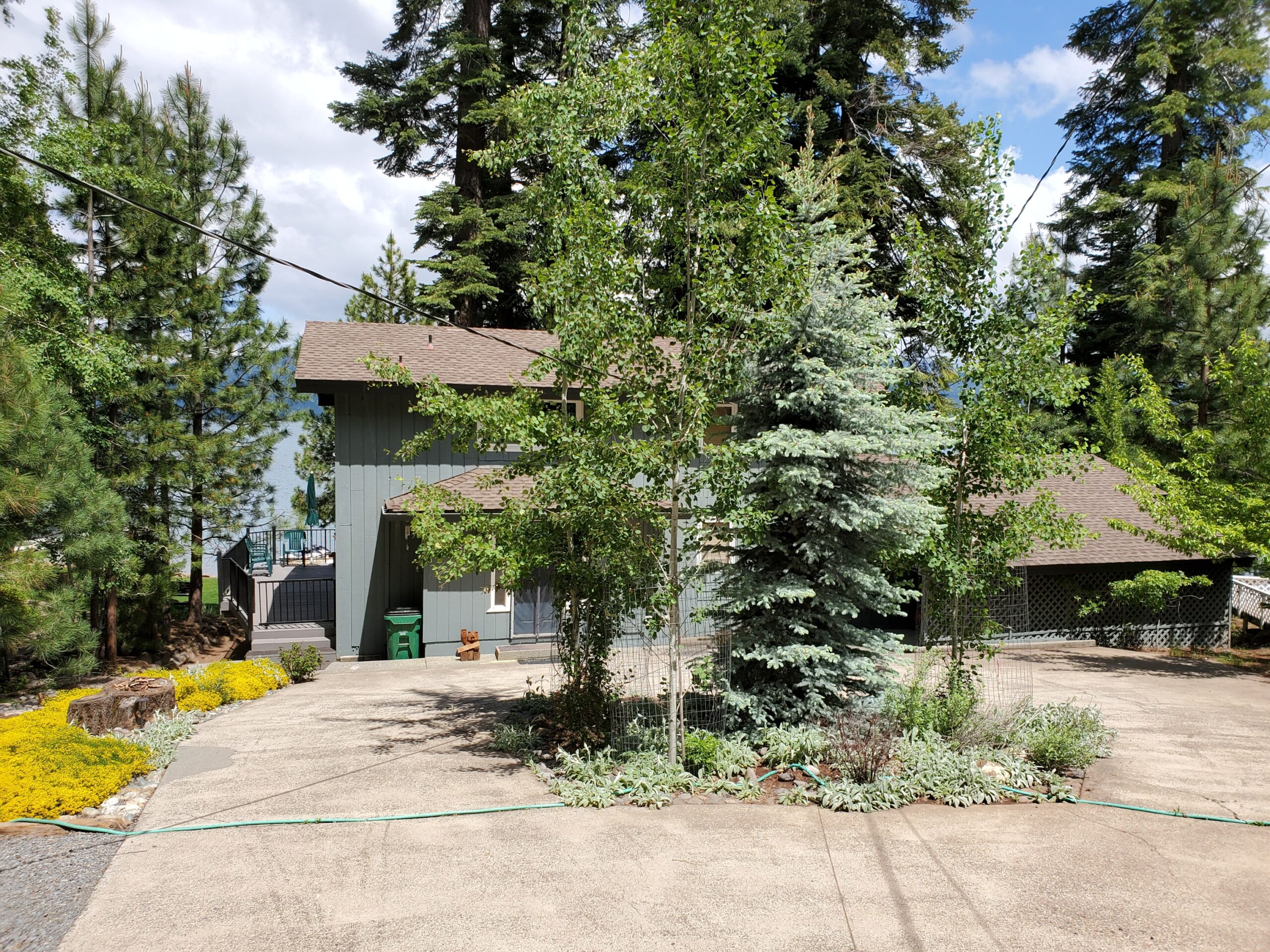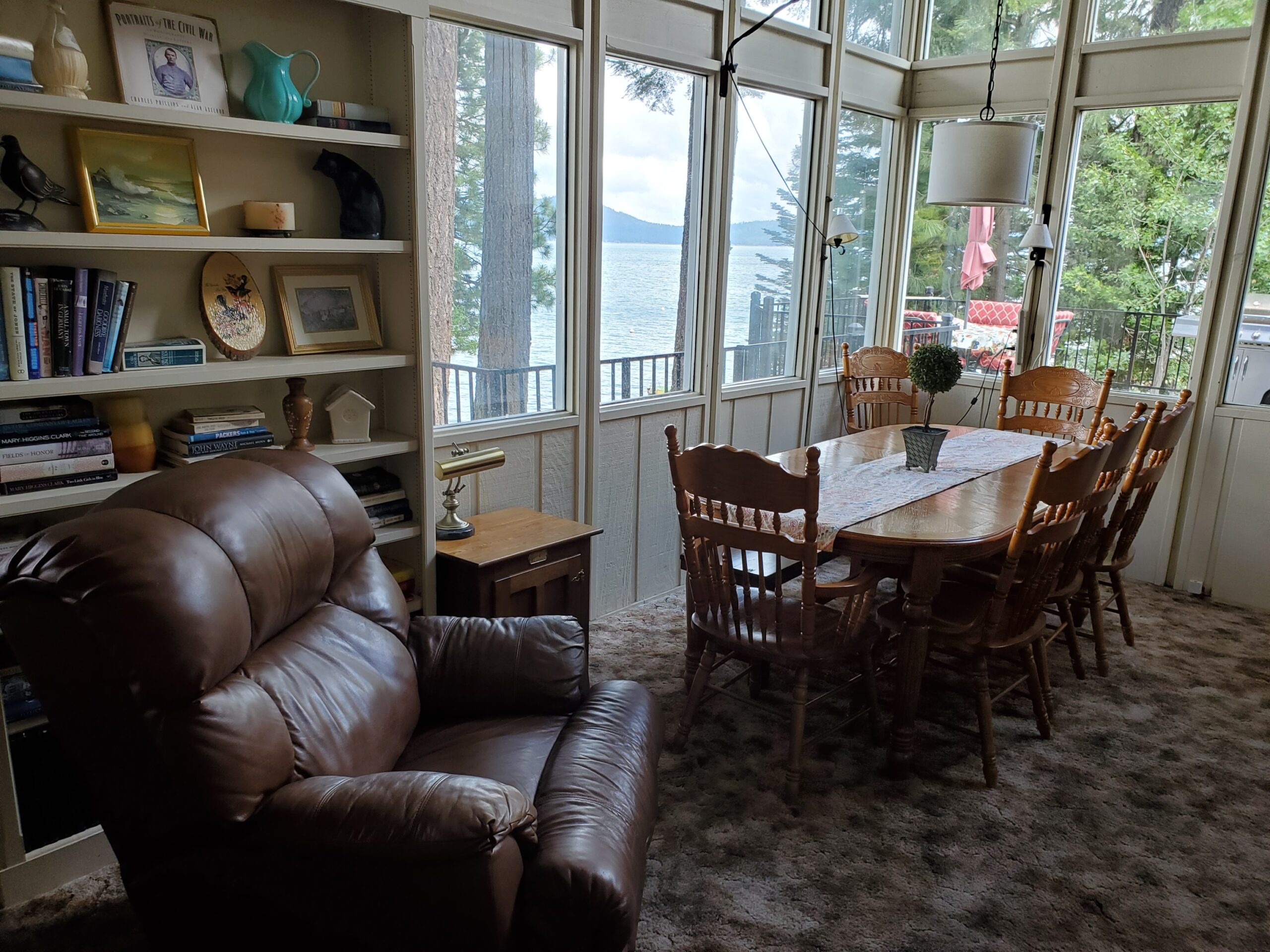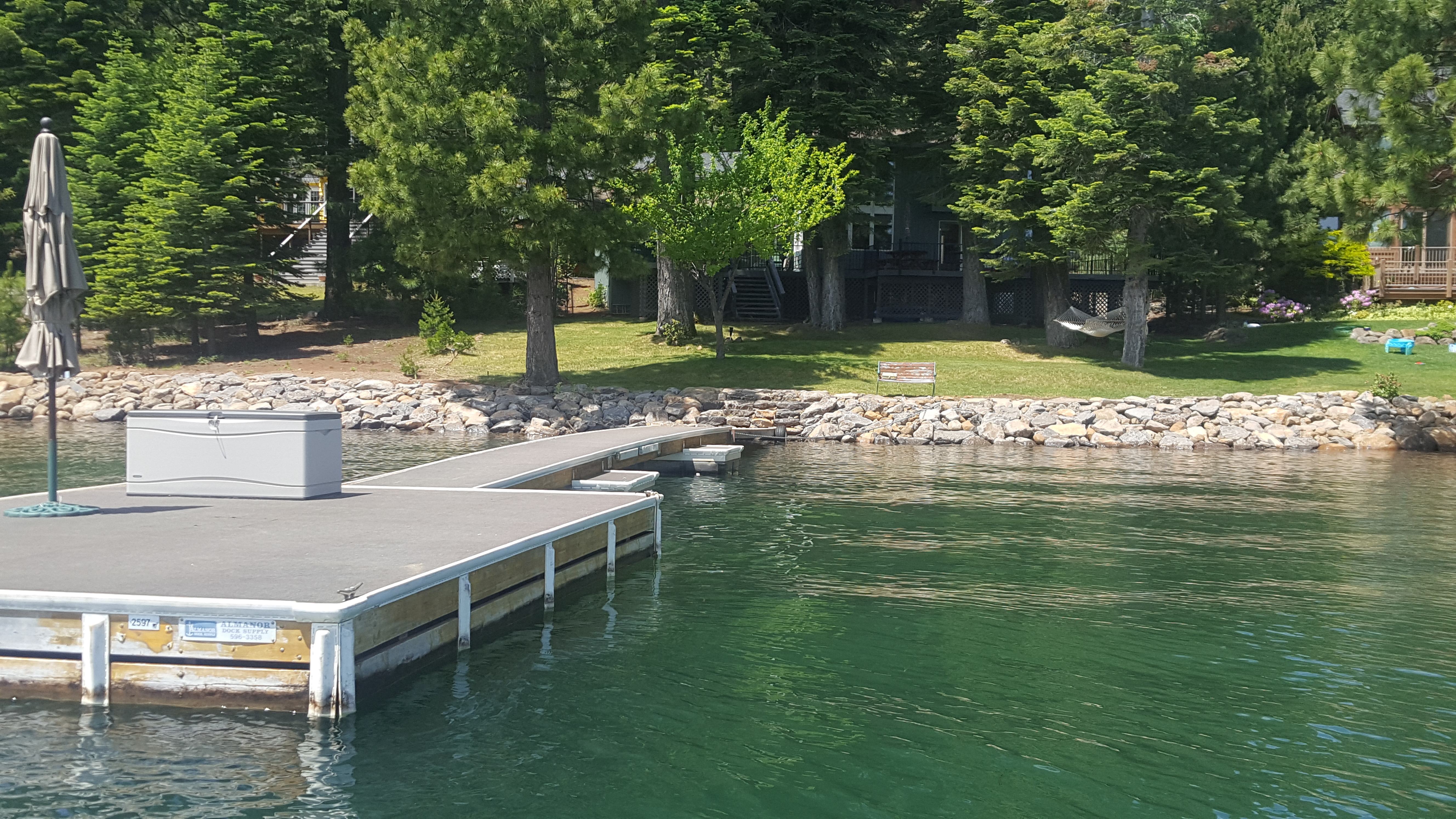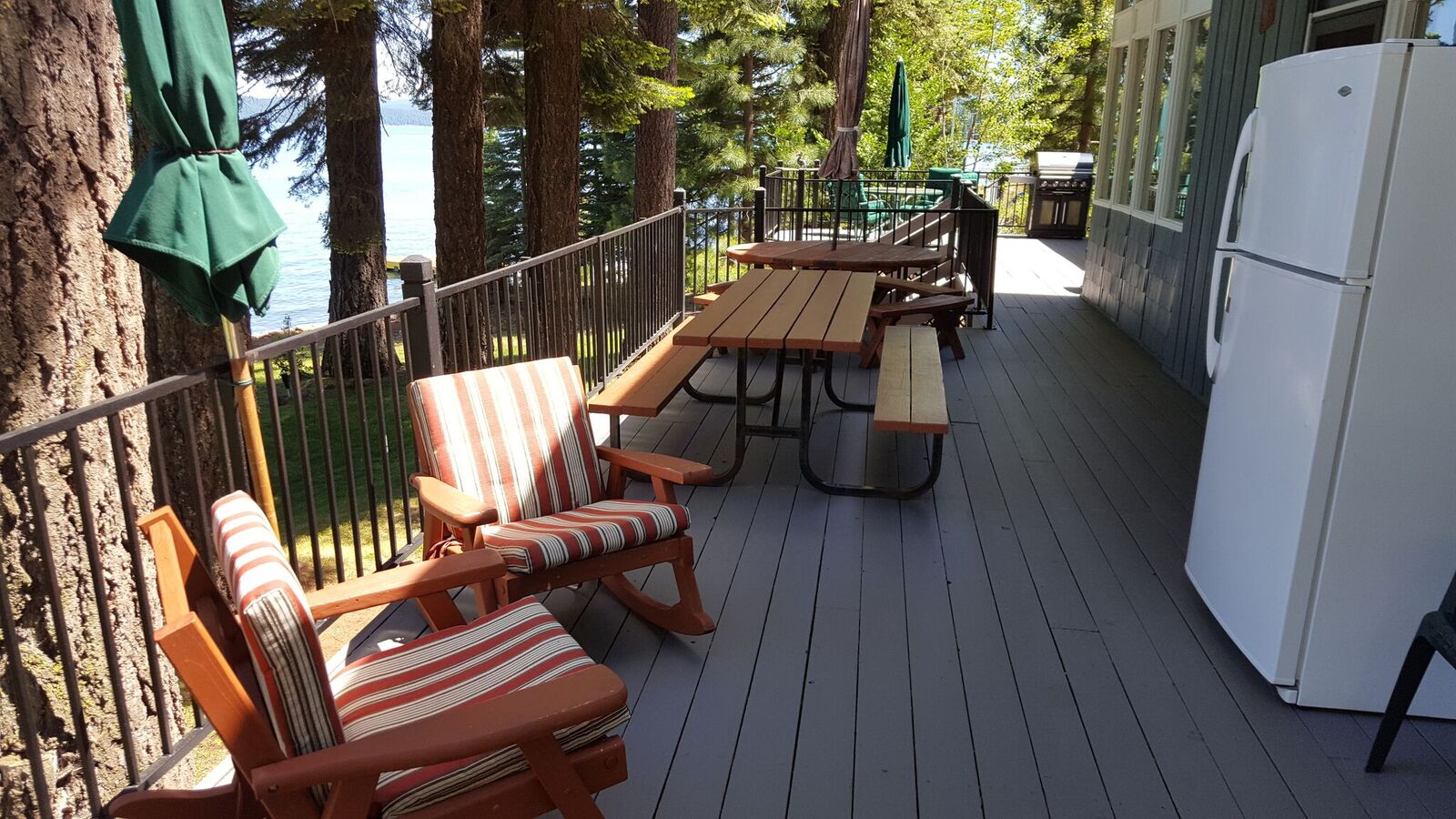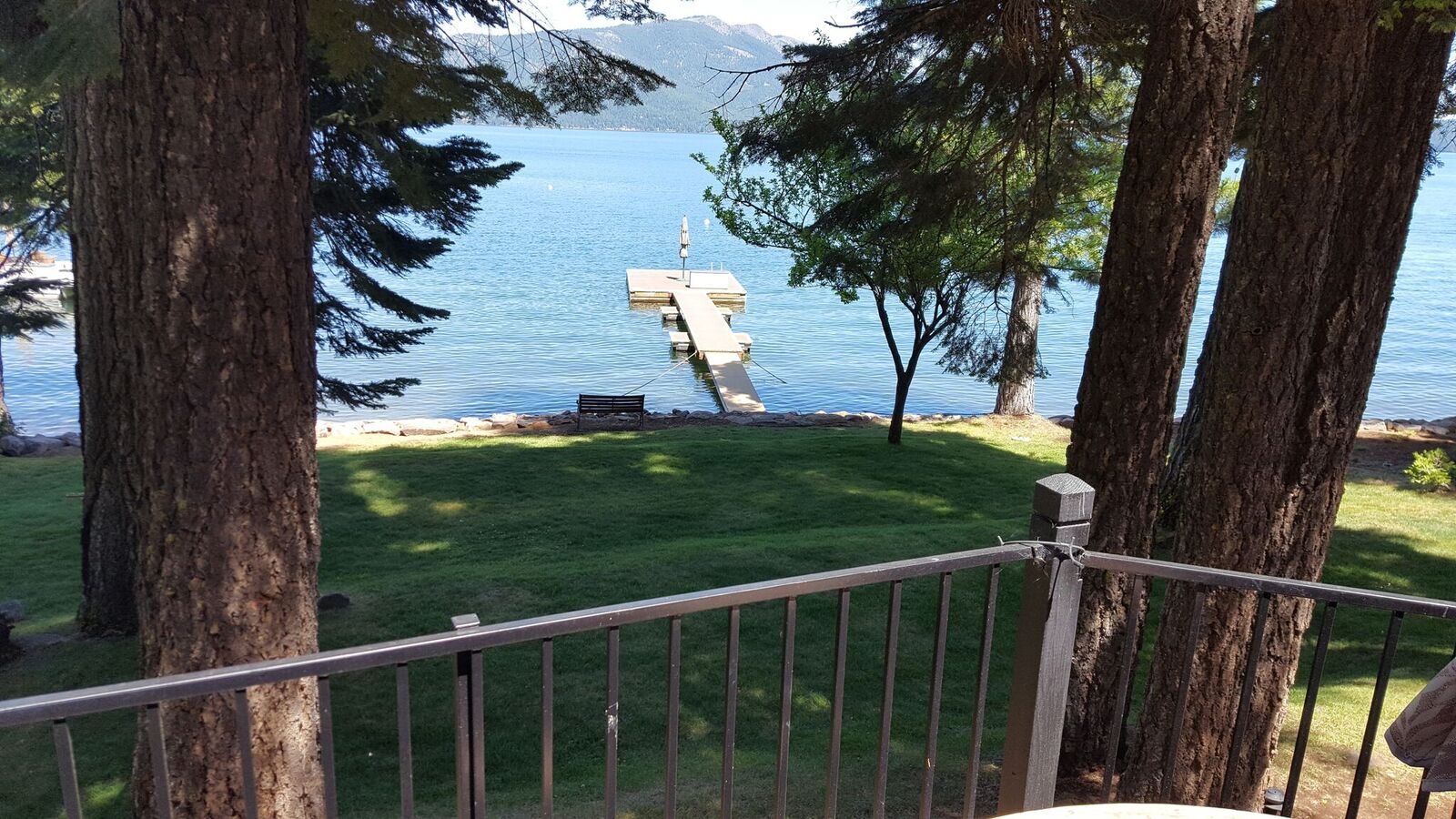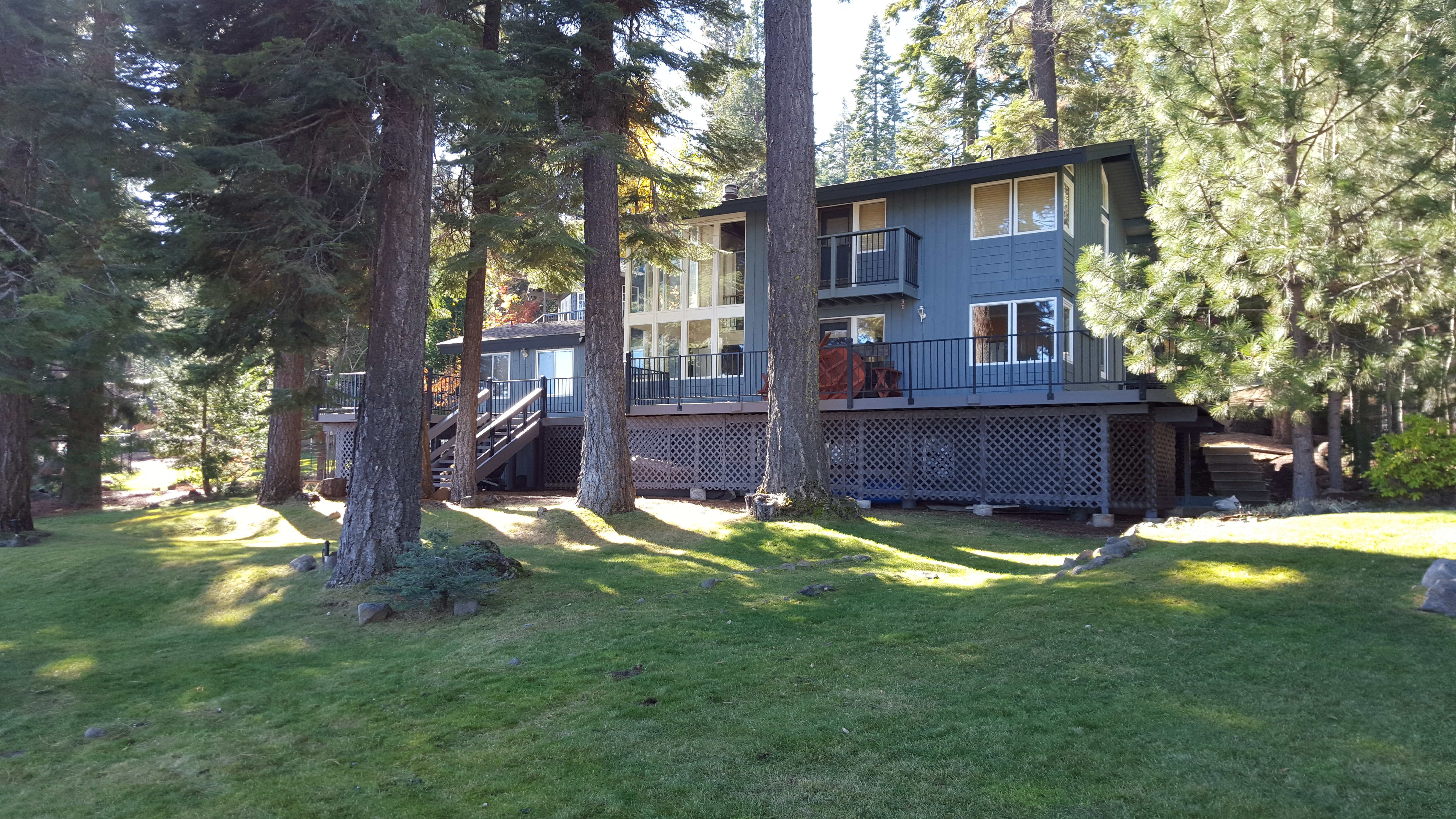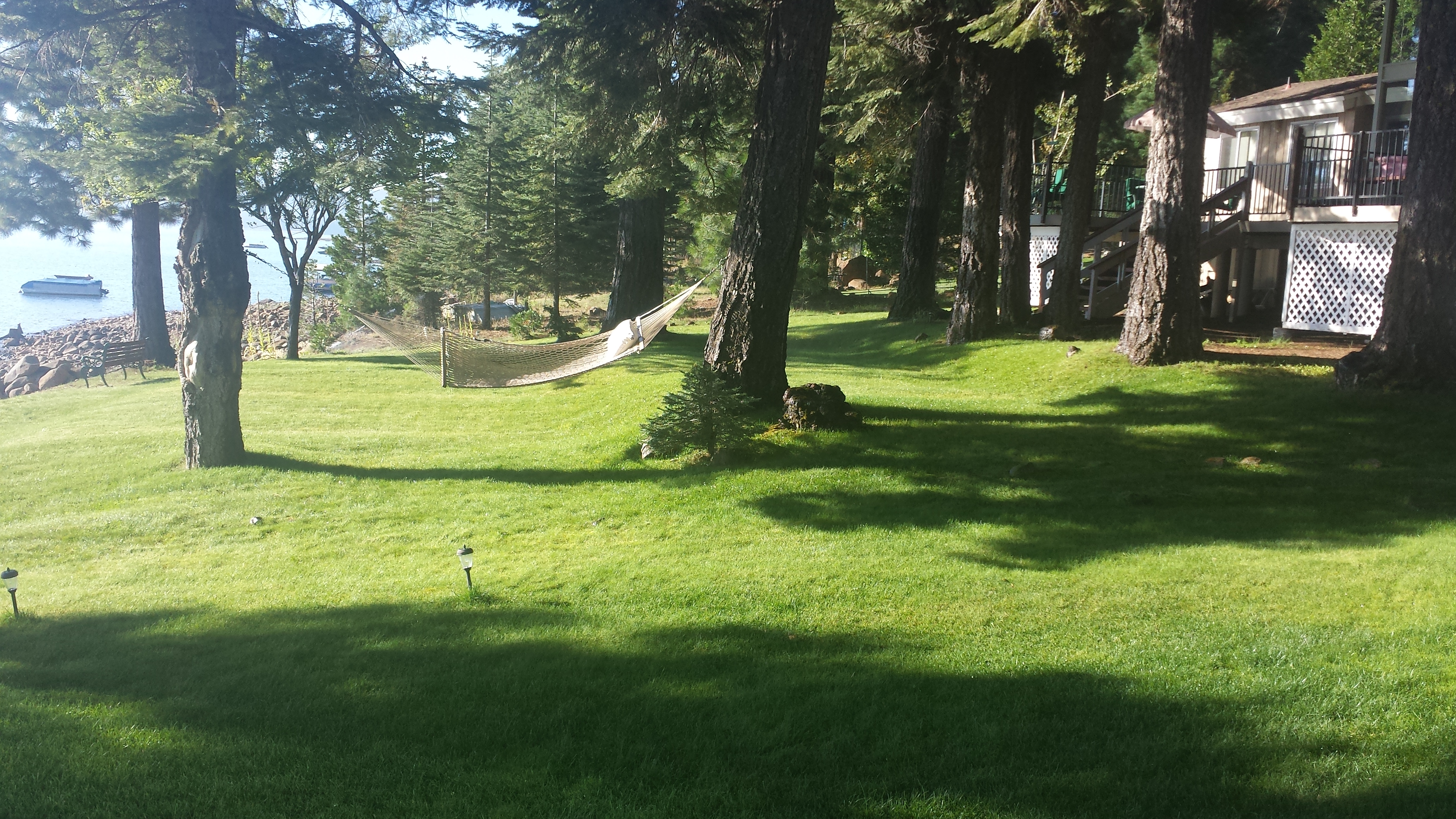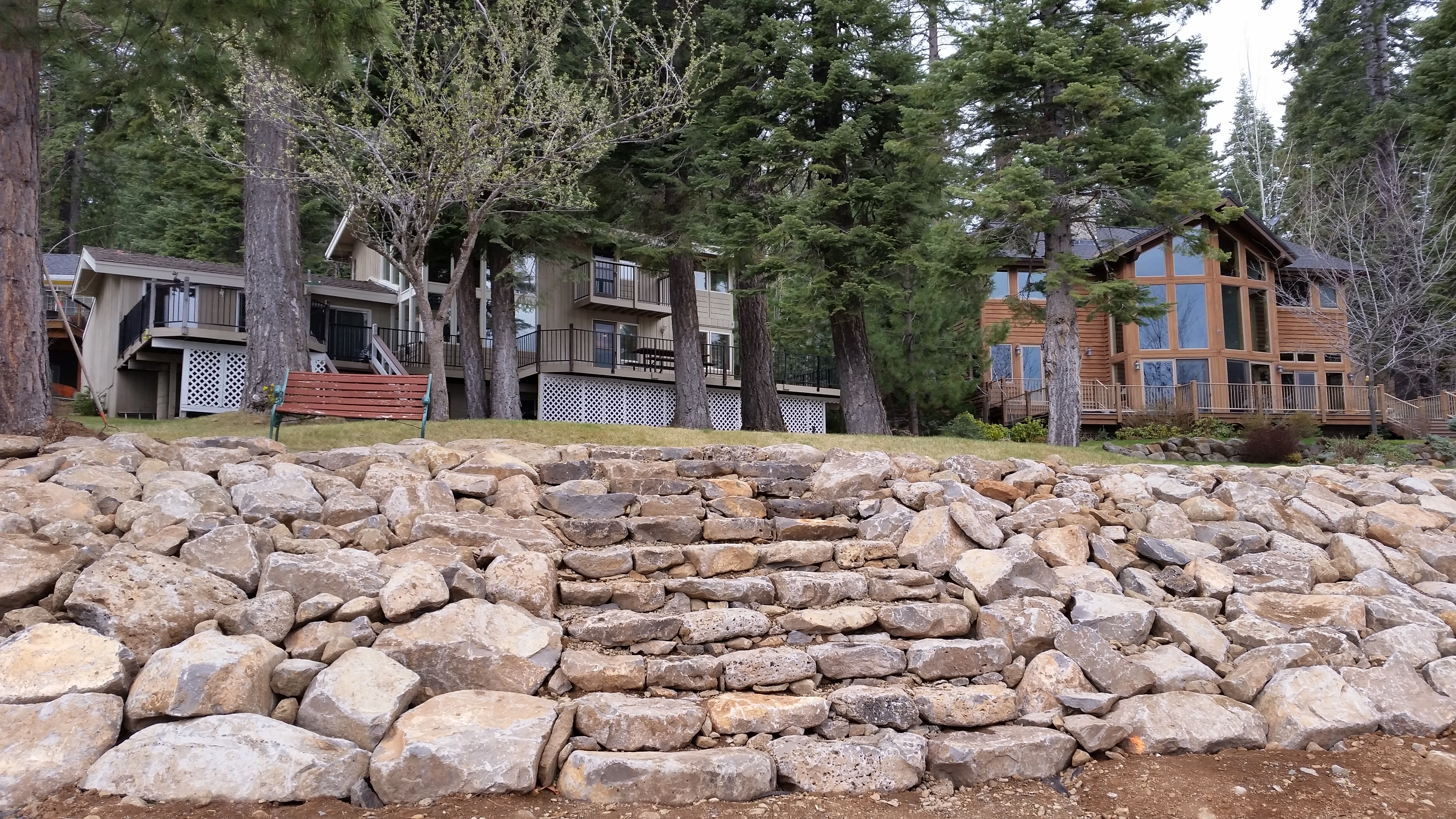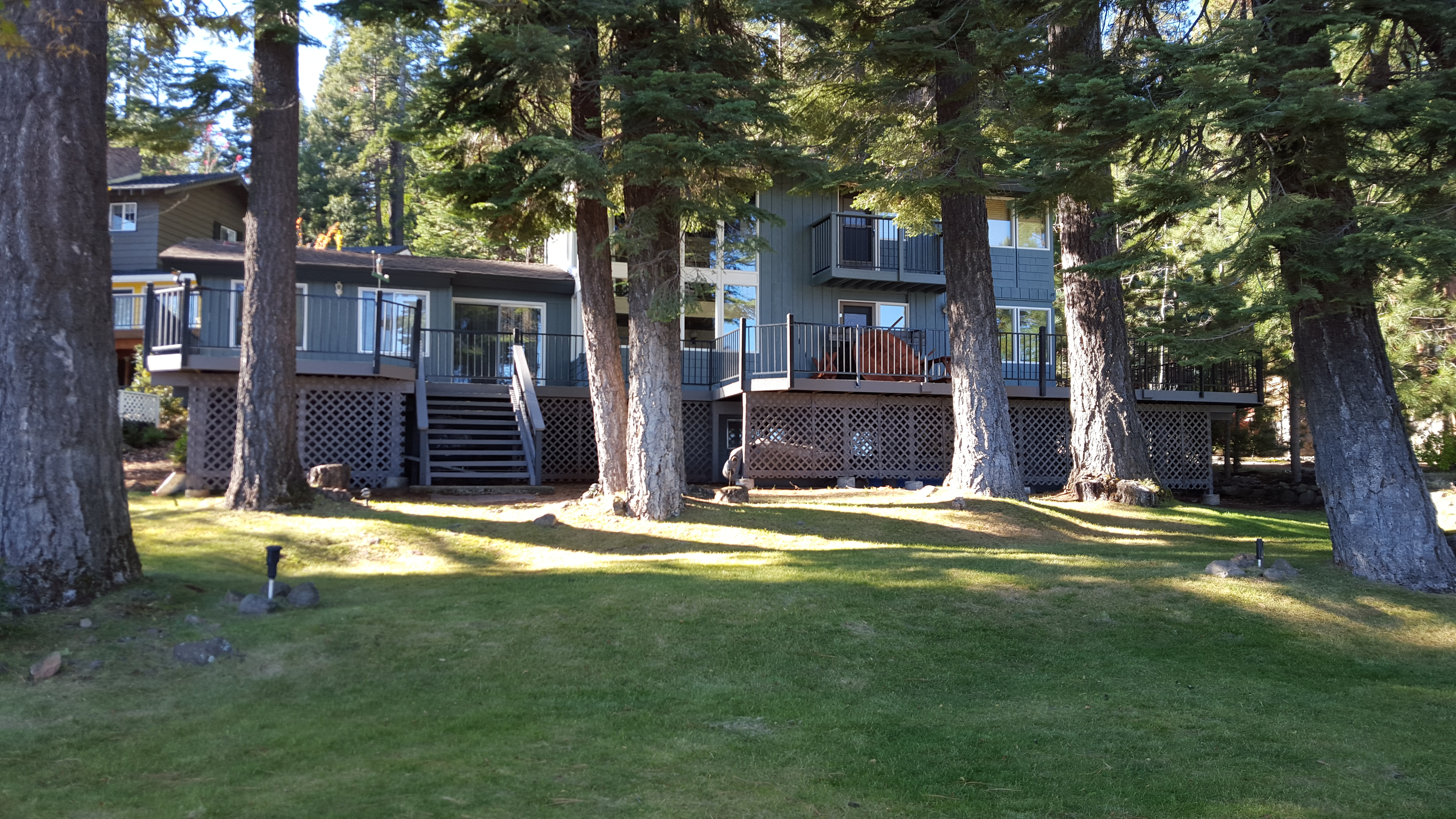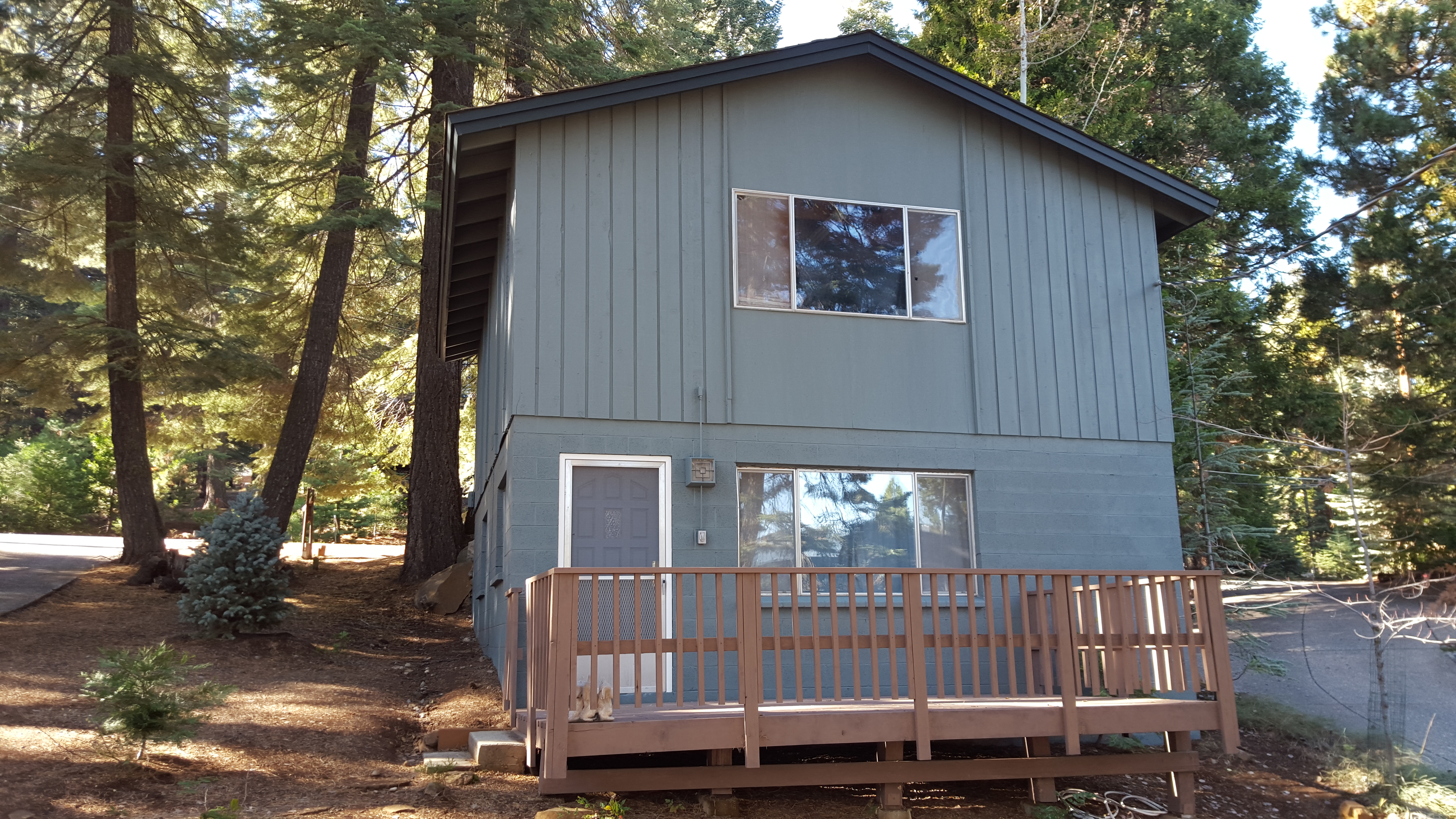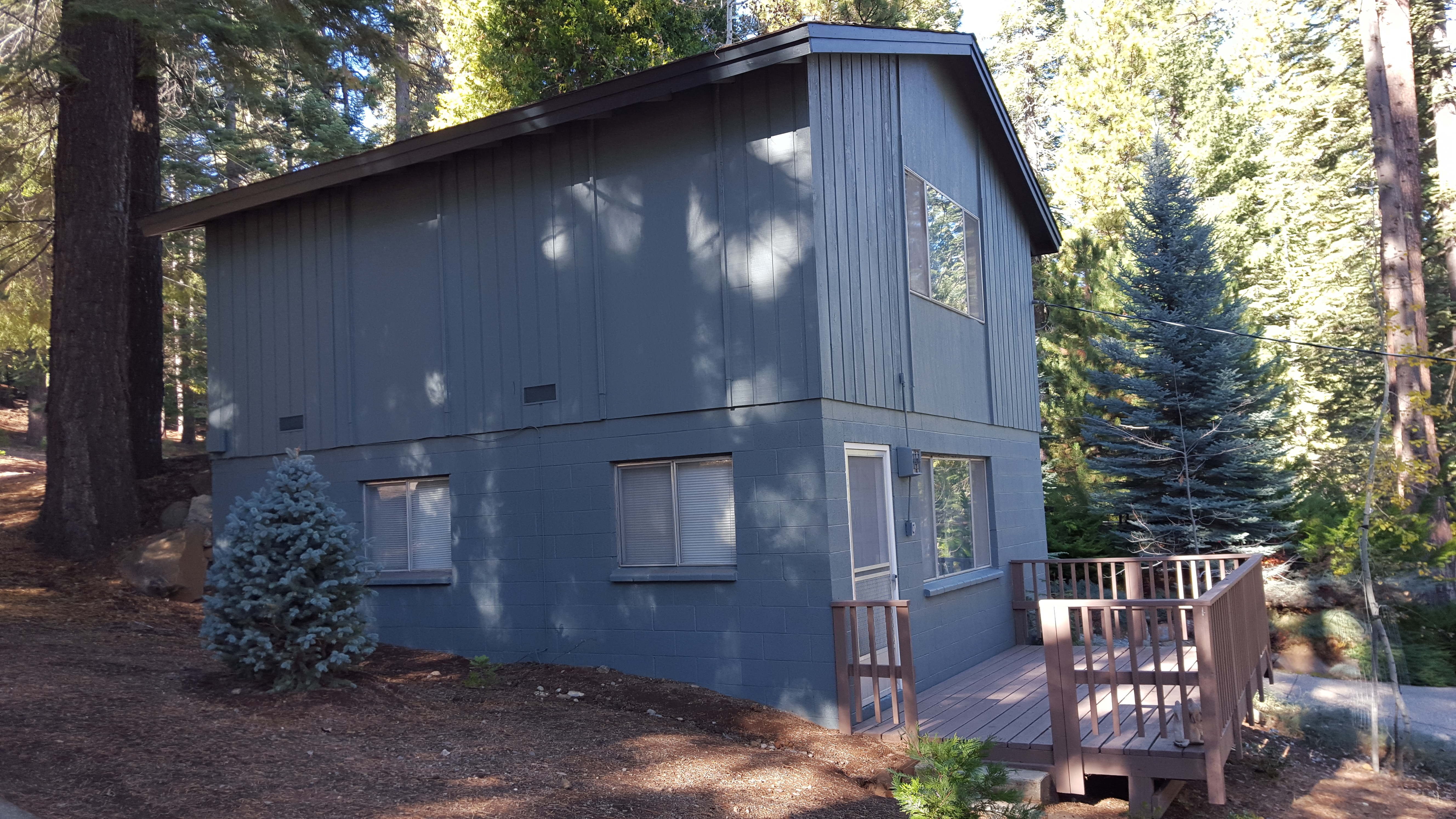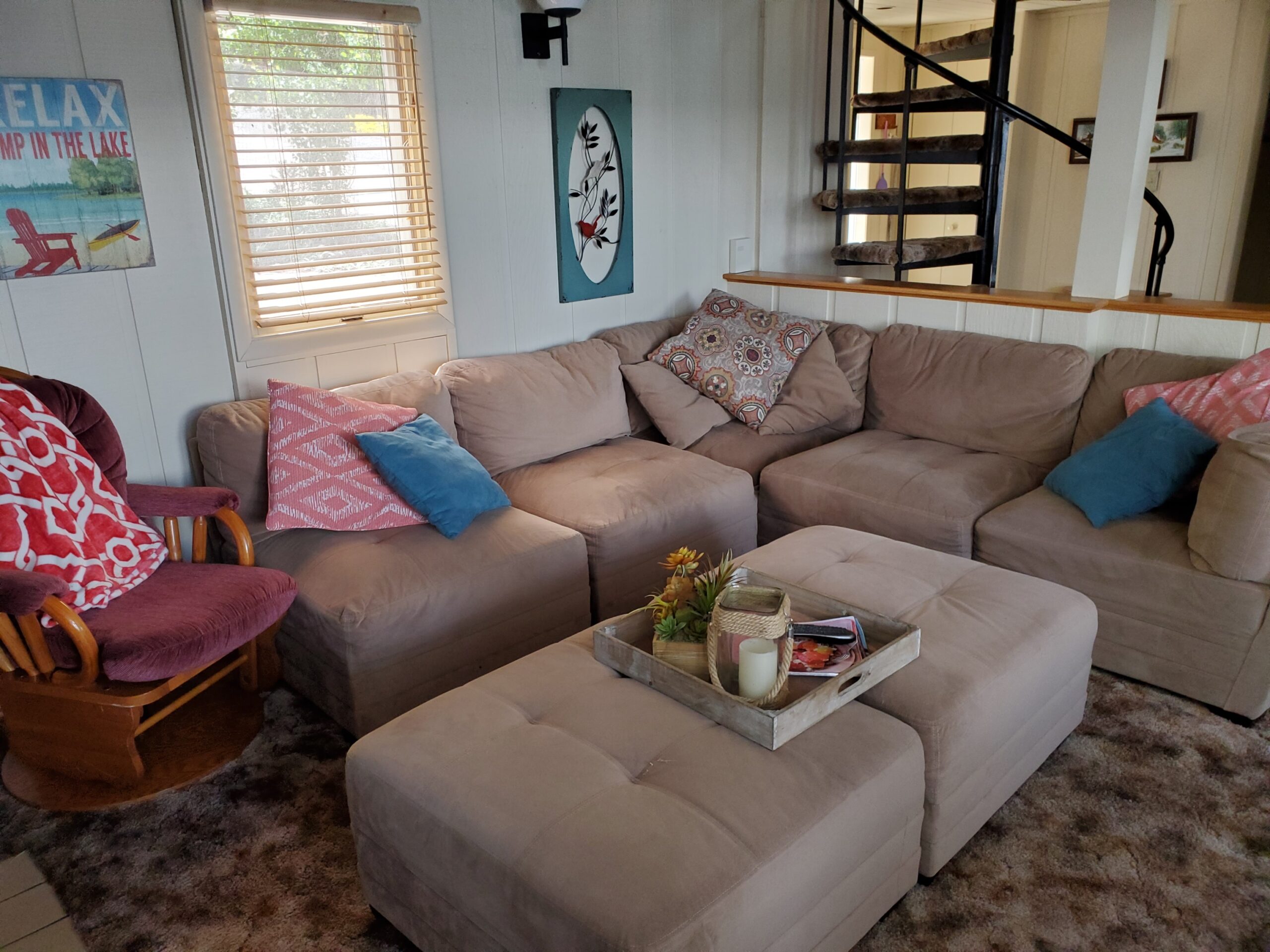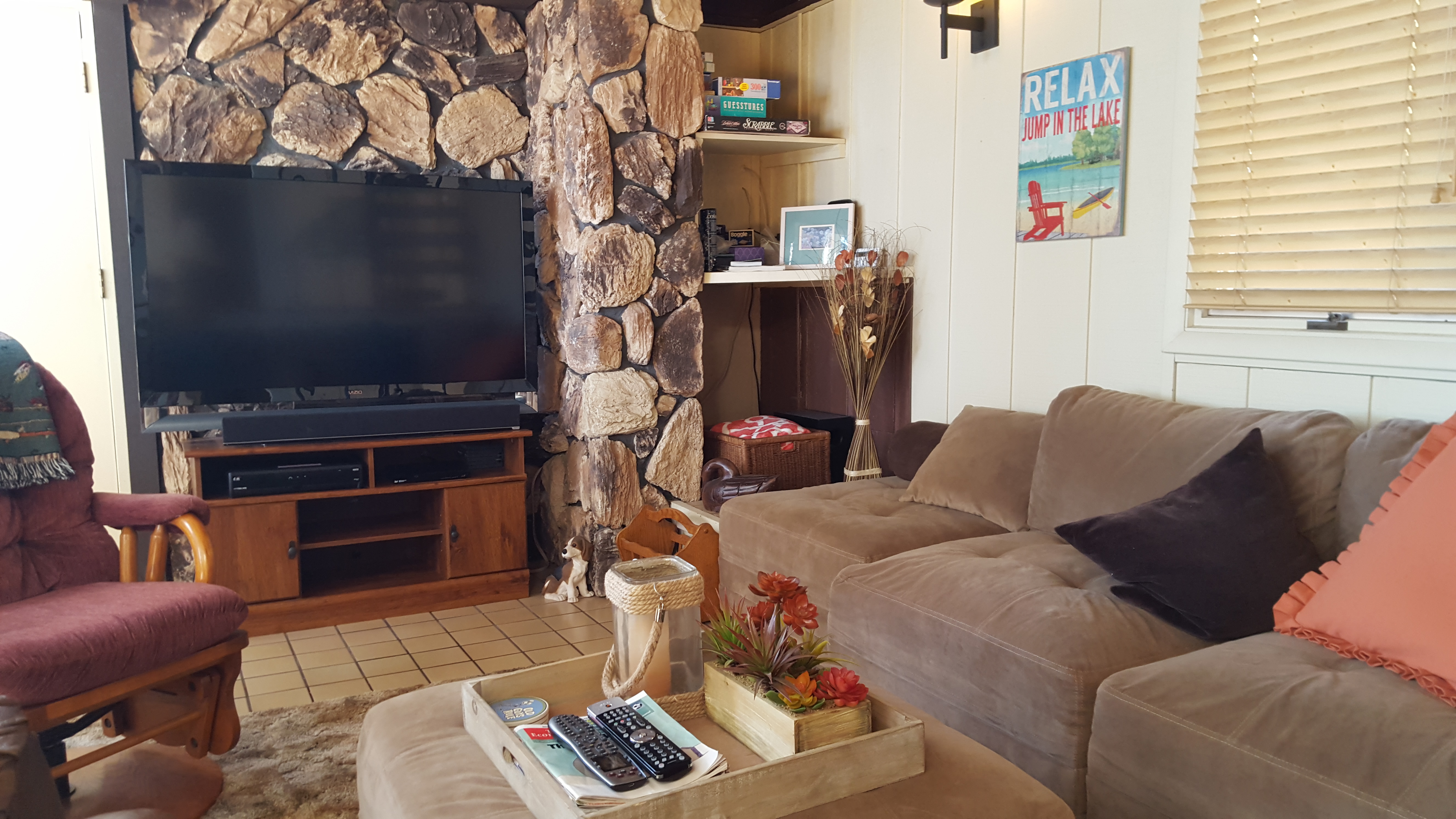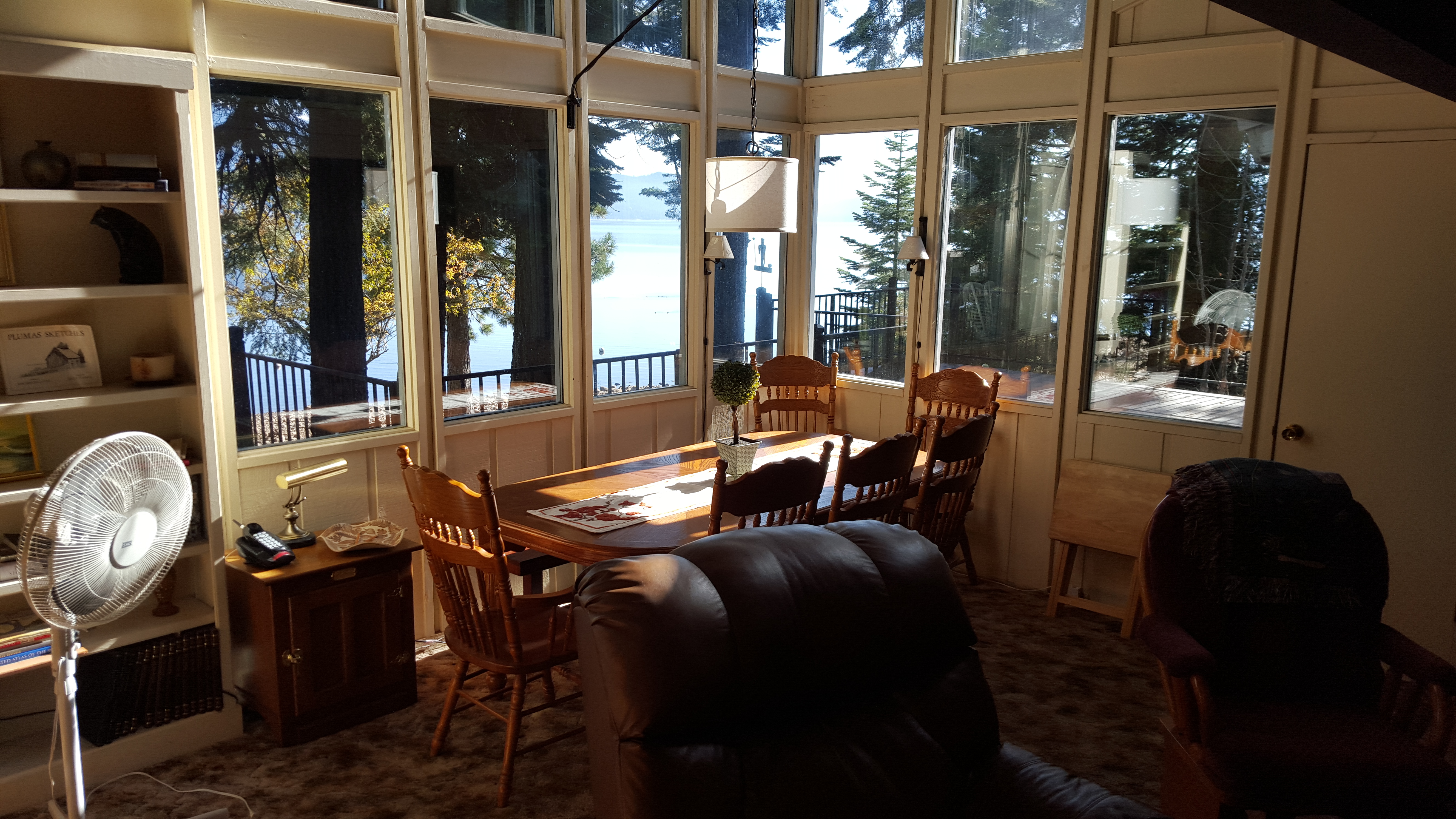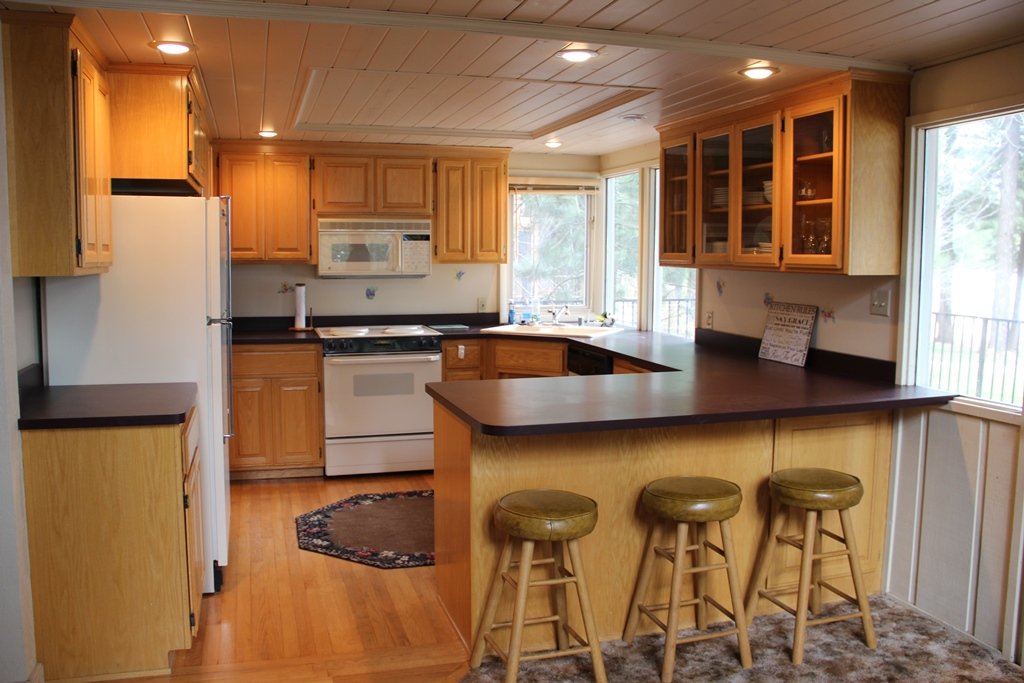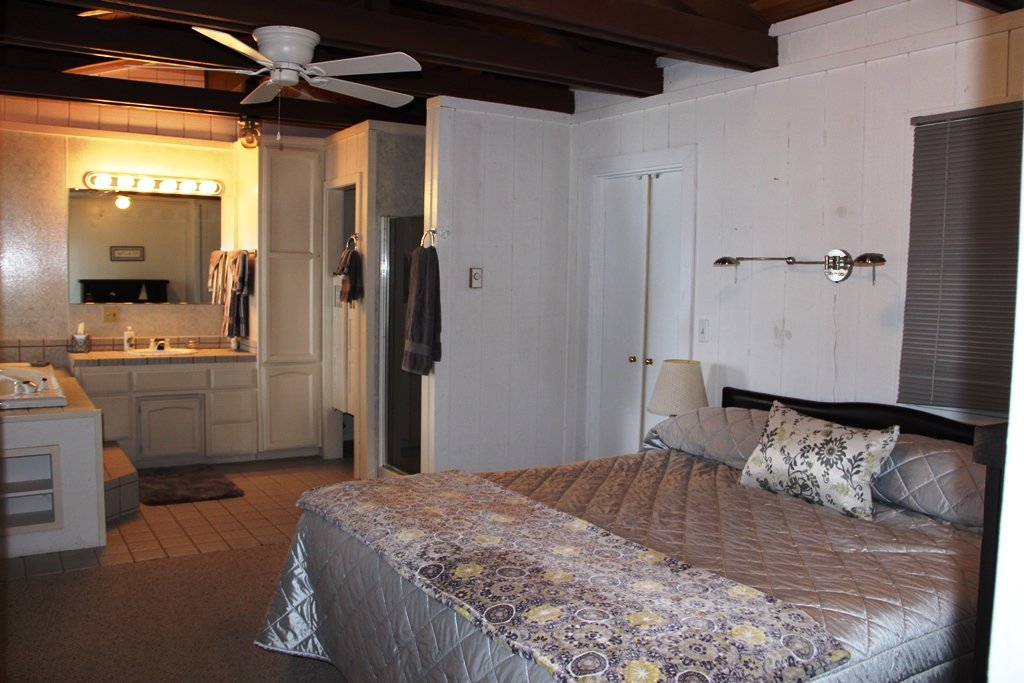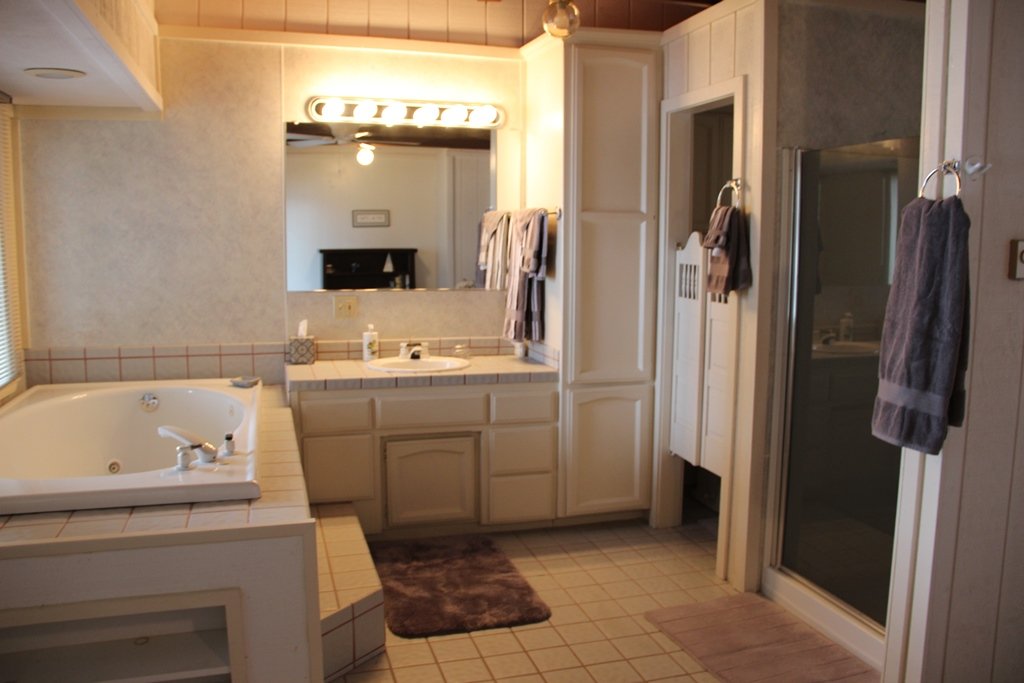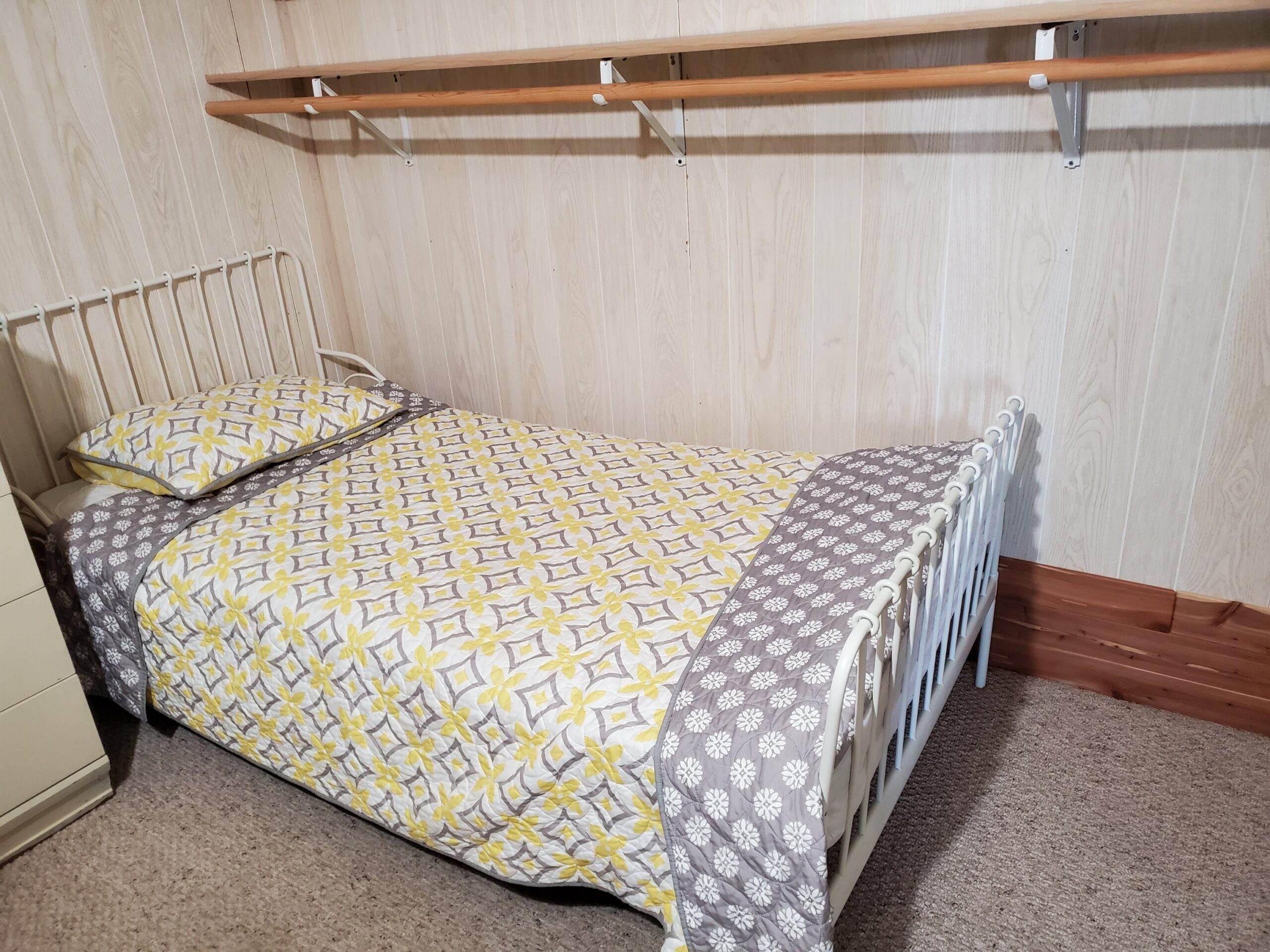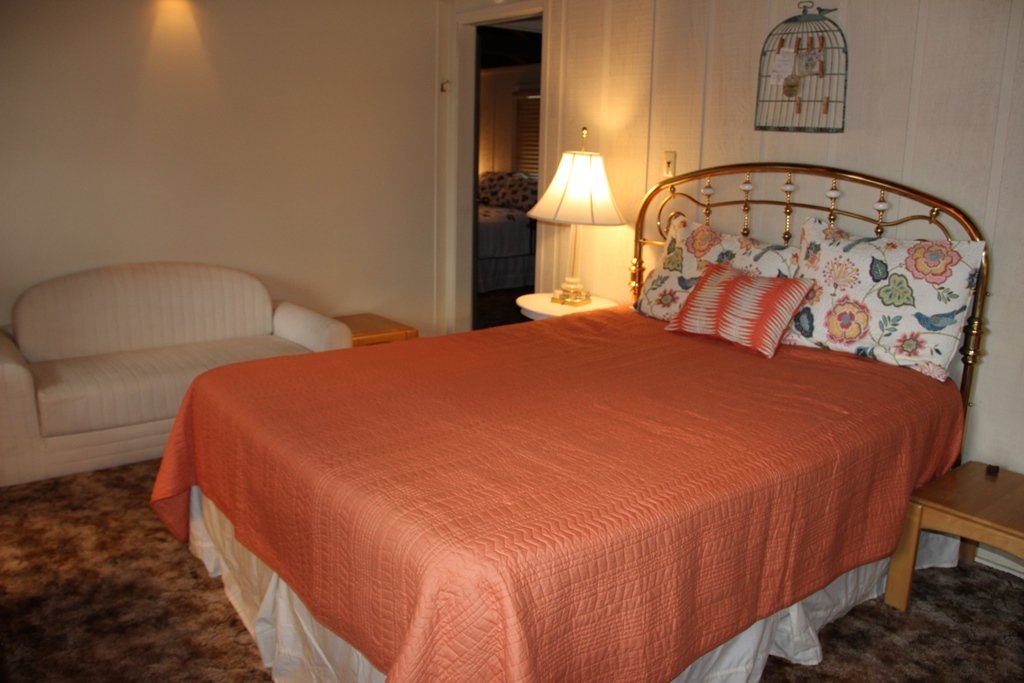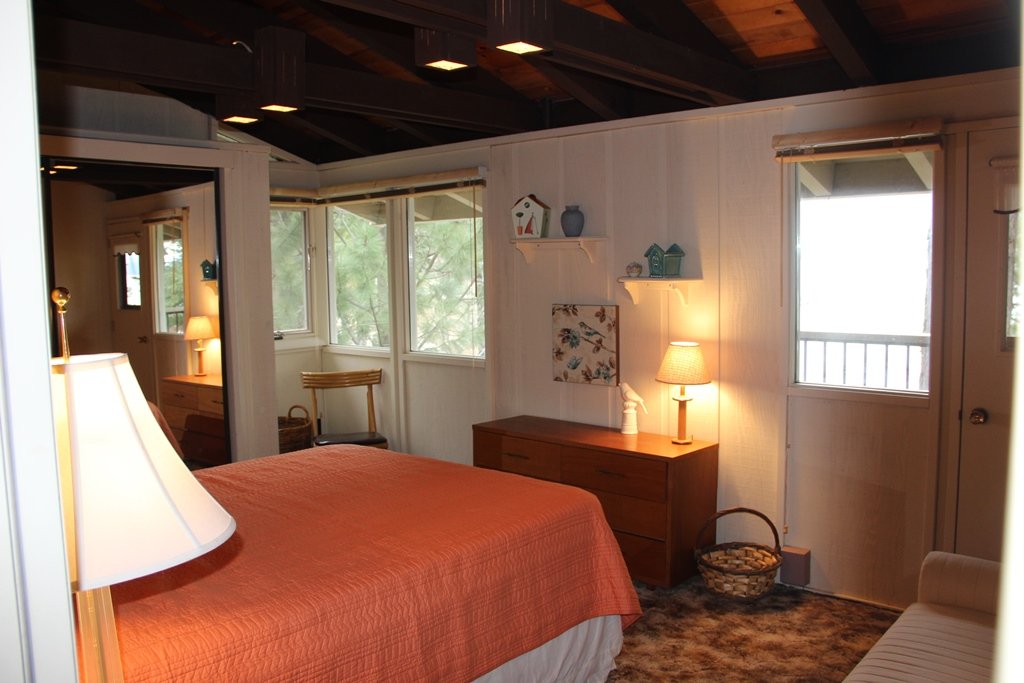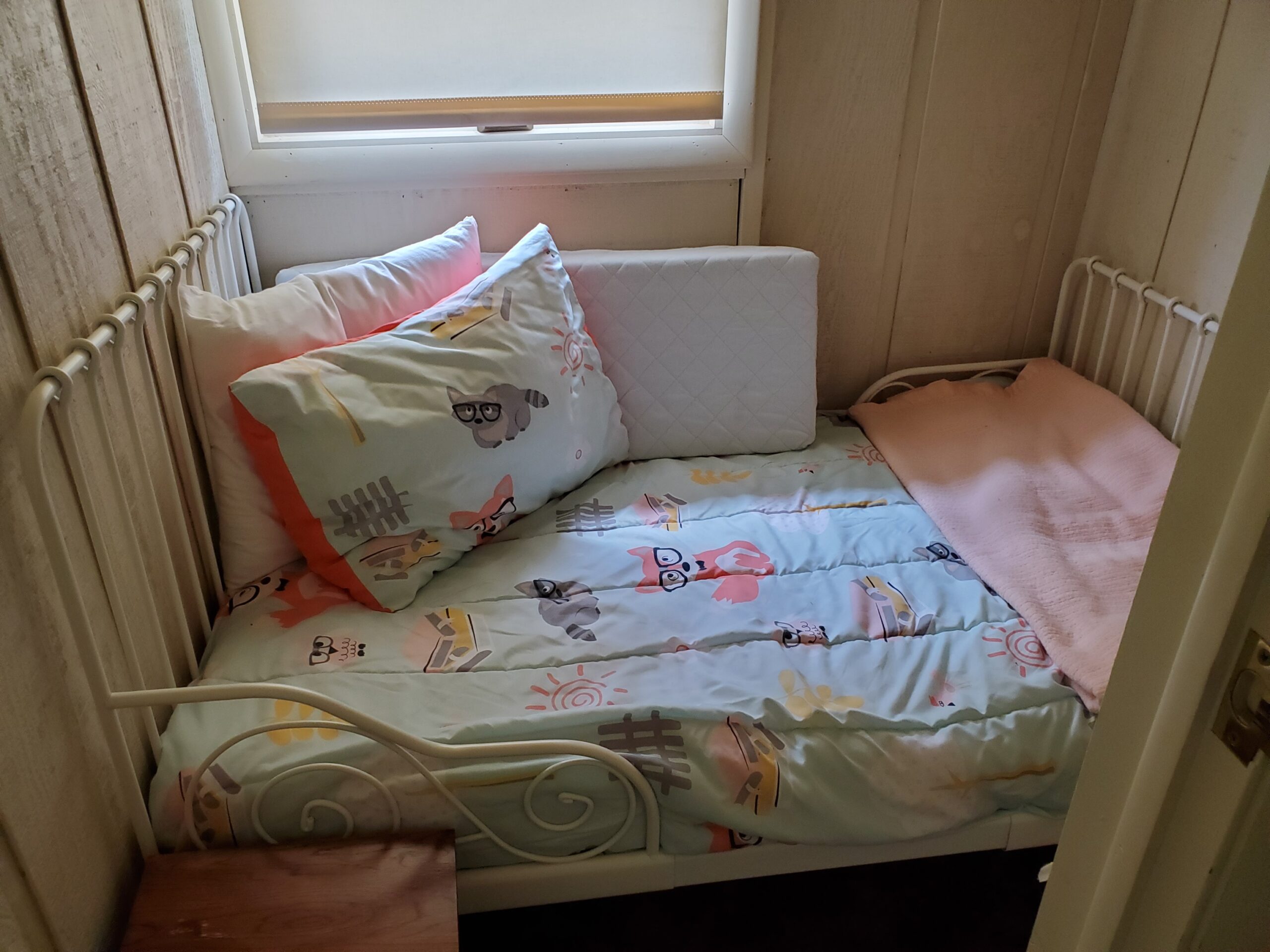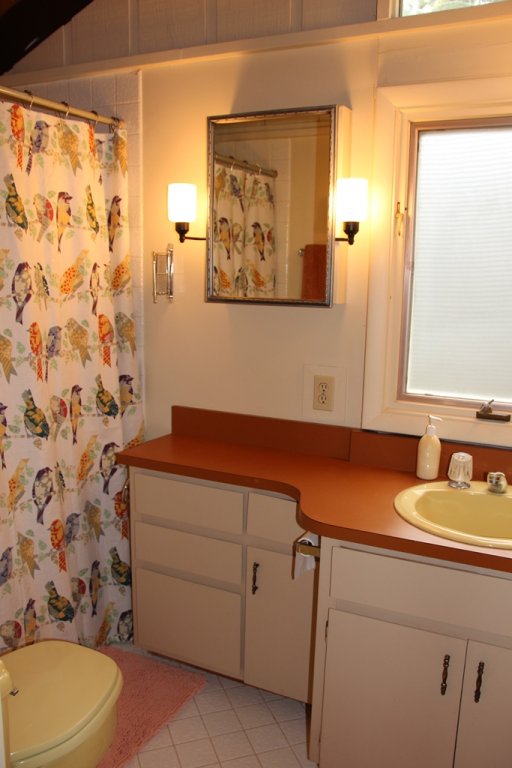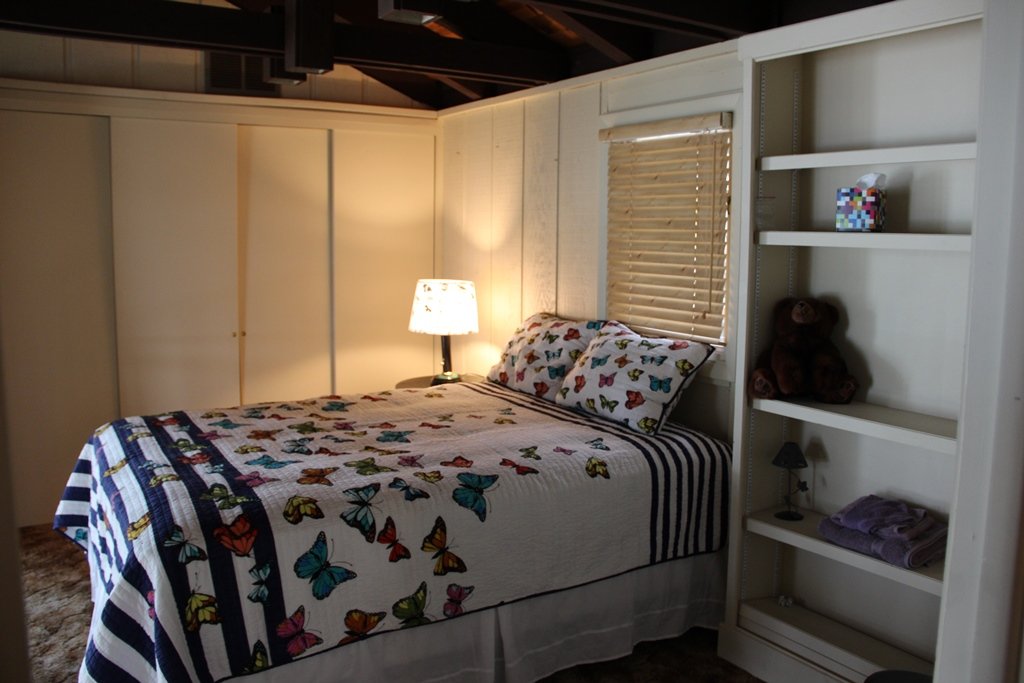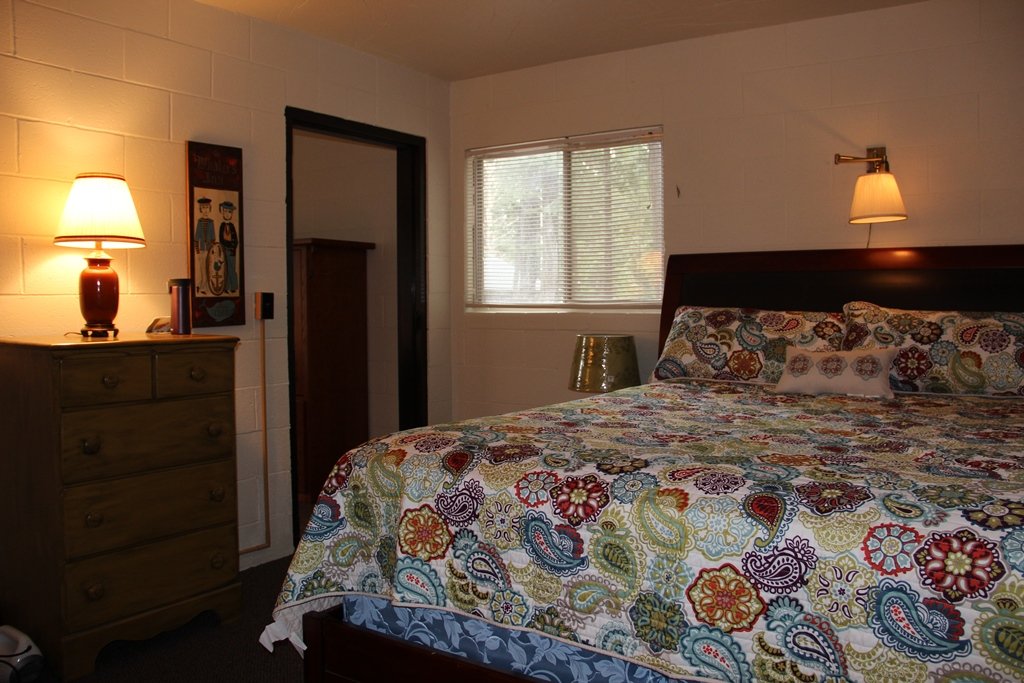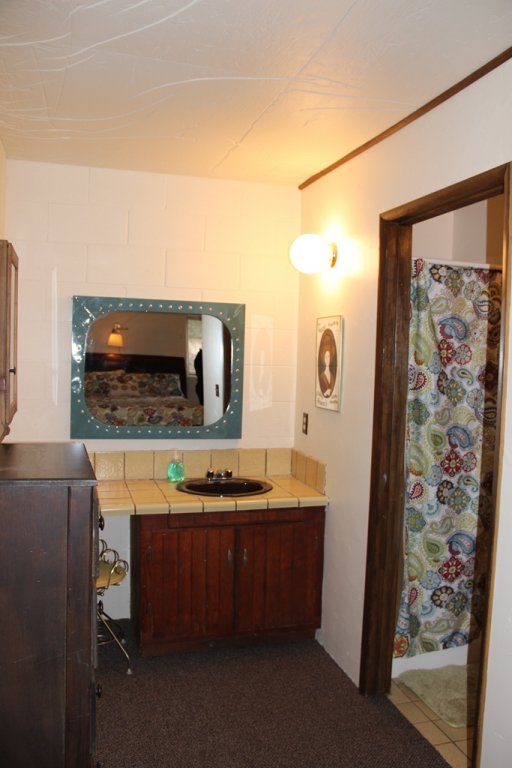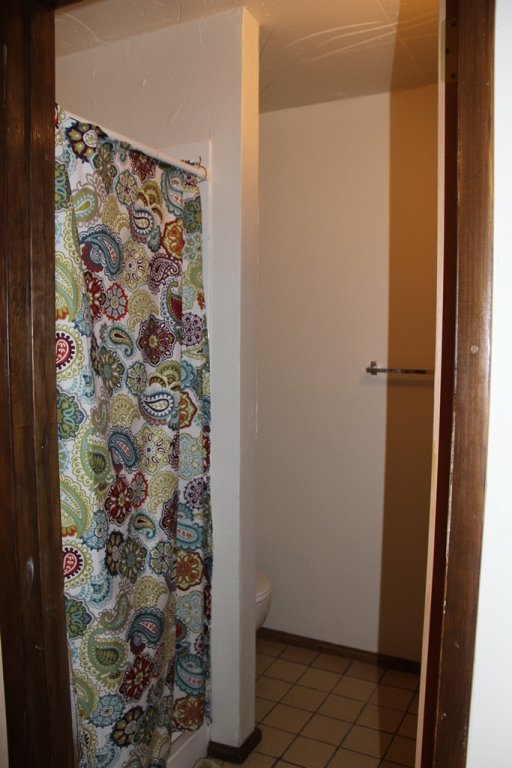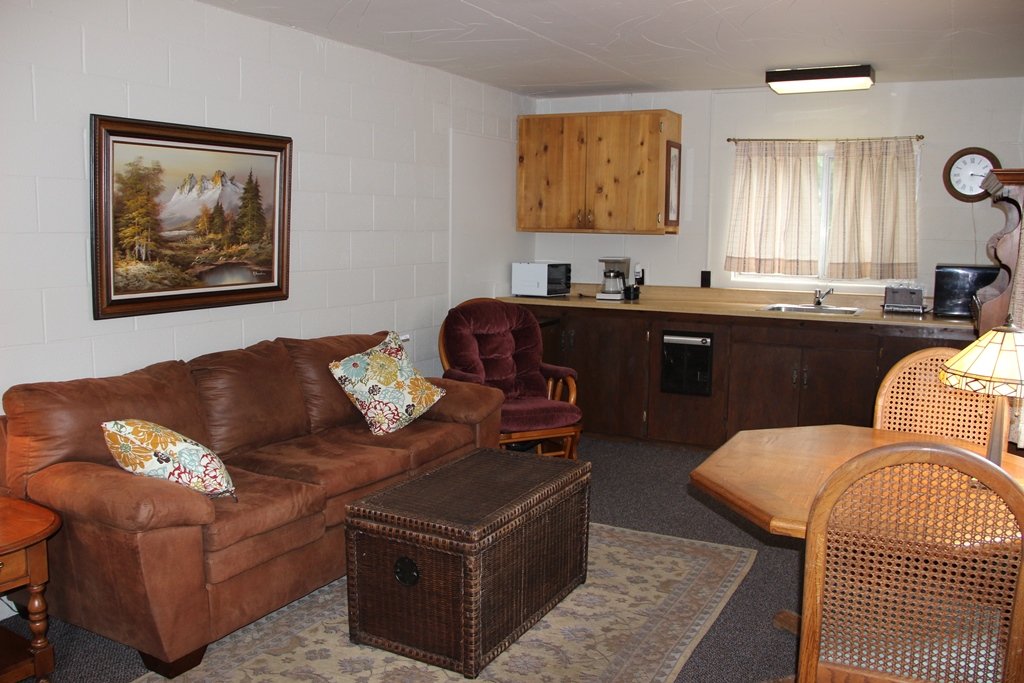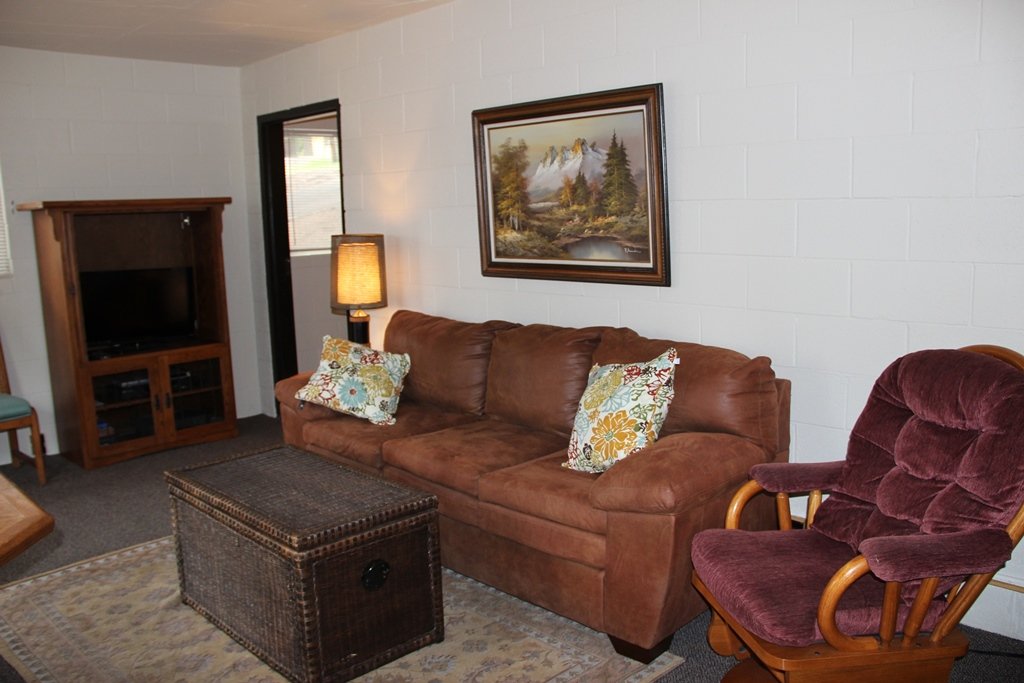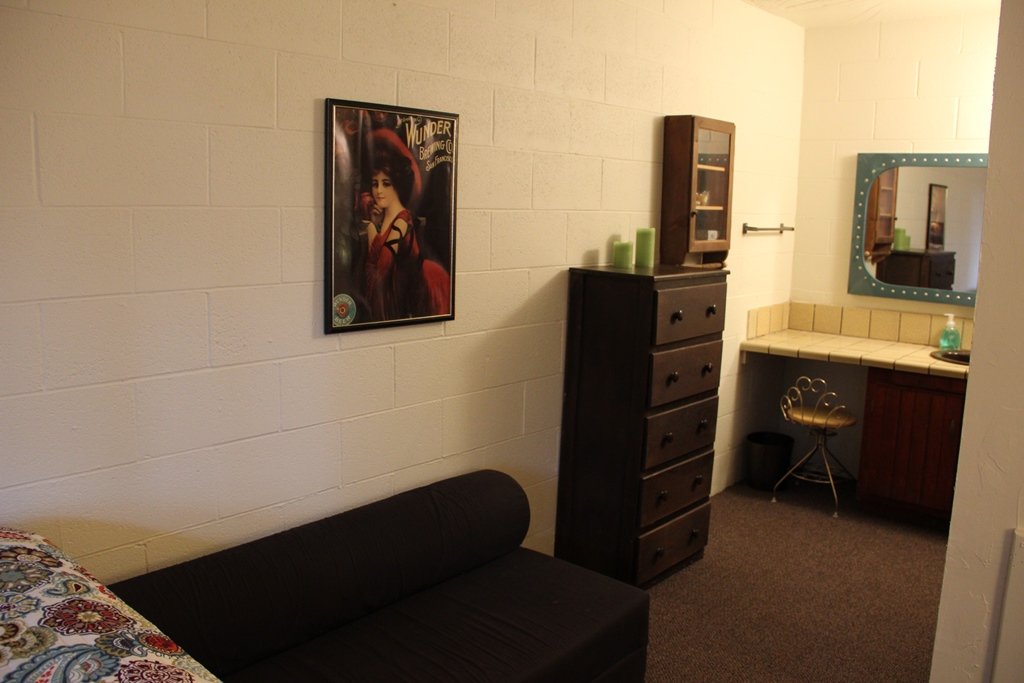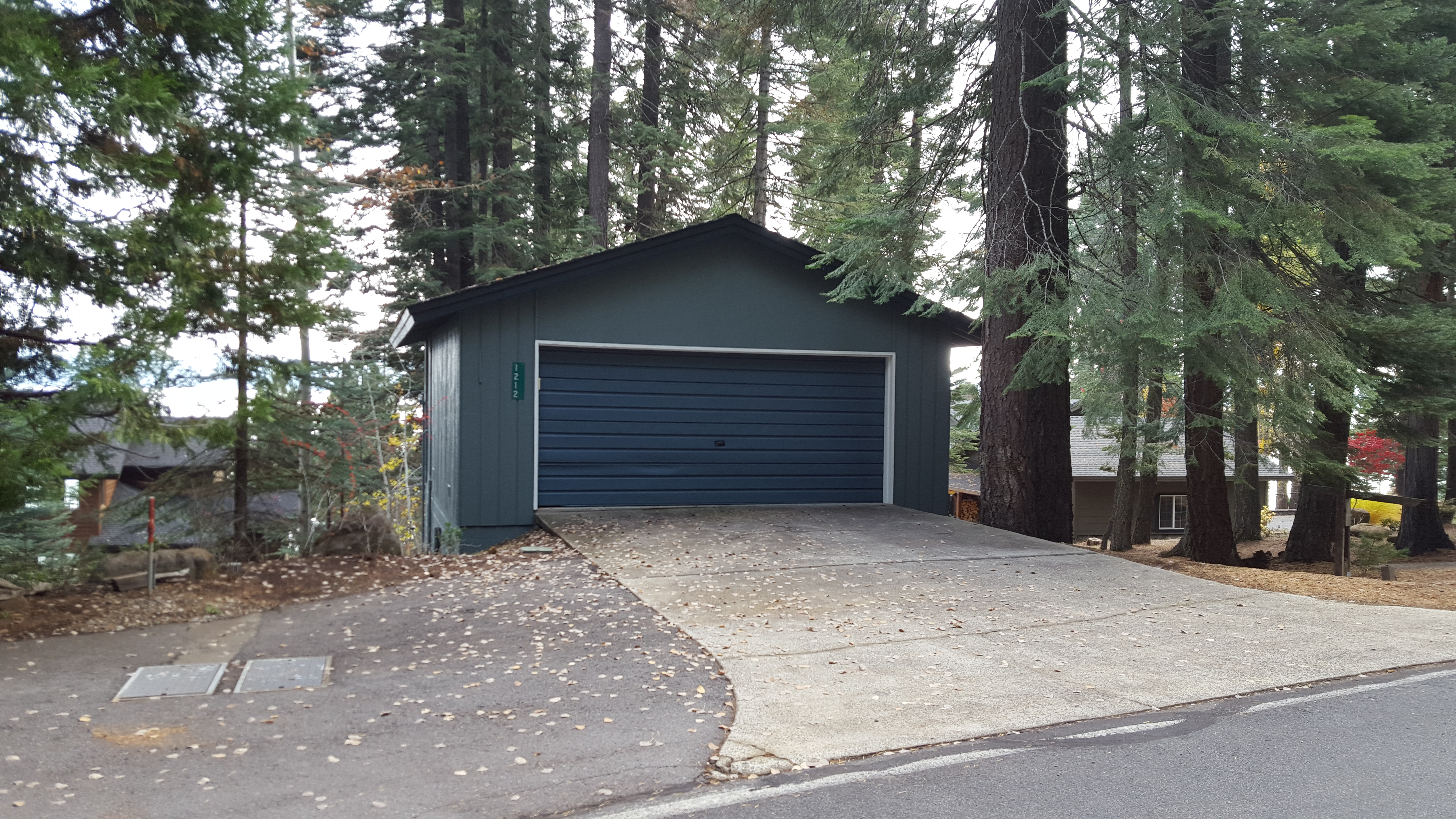 Home Features
2 Buoys Included
Boat Launch Use Available
Cable/Satellite TV
Carpeted Floors
Dishwasher
Dock and Buoy
Electric Range
Internet Access
Jacuzzi Tub
Lake View
Lakefront
Lawn
Microwave
No Air Conditioning
No Pets
No Smoking
Patio Furniture
Patio/Deck
Private Dock
Propane BBQ
Range/Oven
Refrigerator
Washer/Dryer
Wireless Internet
Community Features
Boat Launch Available
Boating
Golf Course
Playground/Park
Tennis Courts
Property Details
Priced at $3,900/week
1212 Peninsula Drive
Lake Almanor, CA 96137

Area: Lake Almanor Country Club
Beds: 4
Baths: 3.5
Square Feet: 1900
Max Occupancy: 10
Security Deposit: $500
Sanitizing Fee: 175
Registration Fee: 50
Garage: 2-car
Year Built: n/a

11% Plumas County Tax

Property Availability
January 2022
M
T
W
T
F
S
S
1
2
3
4
5
6
7
8
9
10
11
12
13
14
15
16
17
18
19
20
21
22
23
24
25
26
27
28
29
30
31
February 2022
M
T
W
T
F
S
S
1
2
3
4
5
6
7
8
9
10
11
12
13
14
15
16
17
18
19
20
21
22
23
24
25
26
27
28
March 2022
M
T
W
T
F
S
S
1
2
3
4
5
6
7
8
9
10
11
12
13
14
15
16
17
18
19
20
21
22
23
24
25
26
27
28
29
30
31
April 2022
M
T
W
T
F
S
S
1
2
3
4
5
6
7
8
9
10
11
12
13
14
15
16
17
18
19
20
21
22
23
24
25
26
27
28
29
30
May 2022
M
T
W
T
F
S
S
1
2
3
4
5
6
7
8
9
10
11
12
13
14
15
16
17
18
19
20
21
22
23
24
25
26
27
28
29
30
31
June 2022
M
T
W
T
F
S
S
1
2
3
4
5
6
7
8
9
10
11
12
13
14
15
16
17
18
19
20
21
22
23
24
25
26
27
28
29
30
July 2022
M
T
W
T
F
S
S
1
2
3
4
5
6
7
8
9
10
11
12
13
14
15
16
17
18
19
20
21
22
23
24
25
26
27
28
29
30
31
August 2022
M
T
W
T
F
S
S
1
2
3
4
5
6
7
8
9
10
11
12
13
14
15
16
17
18
19
20
21
22
23
24
25
26
27
28
29
30
31
September 2022
M
T
W
T
F
S
S
1
2
3
4
5
6
7
8
9
10
11
12
13
14
15
16
17
18
19
20
21
22
23
24
25
26
27
28
29
30
October 2022
M
T
W
T
F
S
S
1
2
3
4
5
6
7
8
9
10
11
12
13
14
15
16
17
18
19
20
21
22
23
24
25
26
27
28
29
30
31
November 2022
M
T
W
T
F
S
S
1
2
3
4
5
6
7
8
9
10
11
12
13
14
15
16
17
18
19
20
21
22
23
24
25
26
27
28
29
30
December 2022
M
T
W
T
F
S
S
1
2
3
4
5
6
7
8
9
10
11
12
13
14
15
16
17
18
19
20
21
22
23
24
25
26
27
28
29
30
31
Questions / Reservation Request