TURRI – 831 E. Mountain Ridge Lake Almanor Country Club **Not Renting for the 2022 Season**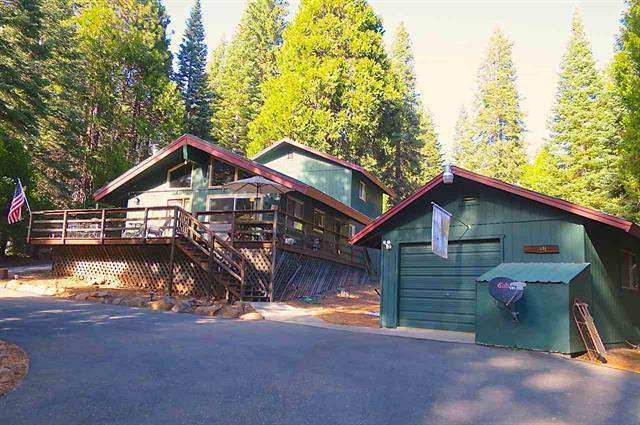 Your cabin in the woods awaits! This charming LACC home is the perfect vacation spot to escape from it all! Vaulted living room ceilings and a great open floor plan so everyone can be included. The large master bedroom is private and spacious. The large deck allows for additional seating and a calm relaxing spot to hang out. Located on a quiet street in the peninsula, yet close to all of the wonderful amenities!
THIS RENTAL PROVIDES INTERNET AS A COURTESY HOWEVER IT IS NEVER GUARANTEED!
3 Bedrooms/3 Bathrooms; 2 kings, 1 Queen, Full over Twin bunk.
LACC Registration fee: $120 up to 2 weeks, $100 per watercraft per week.
This home may ask a premium rate for holidays. $2,000 for the week of the 4th of July.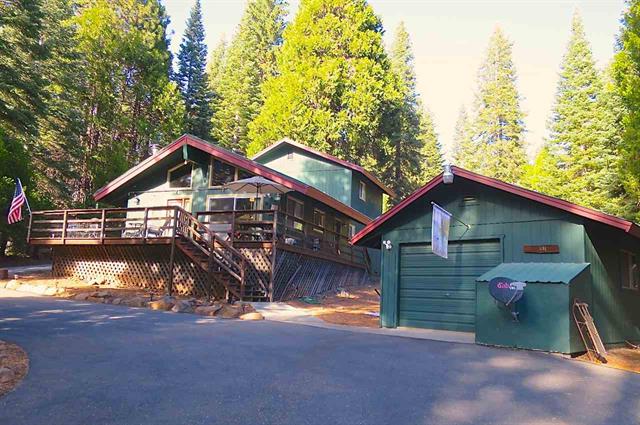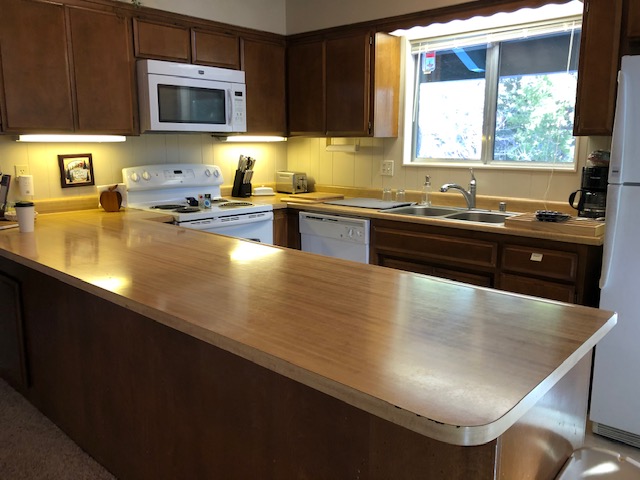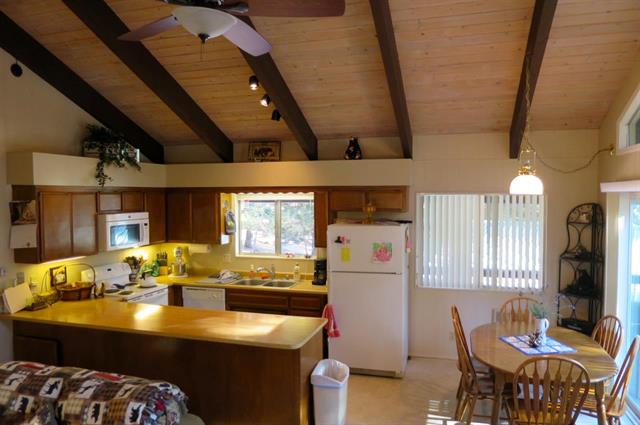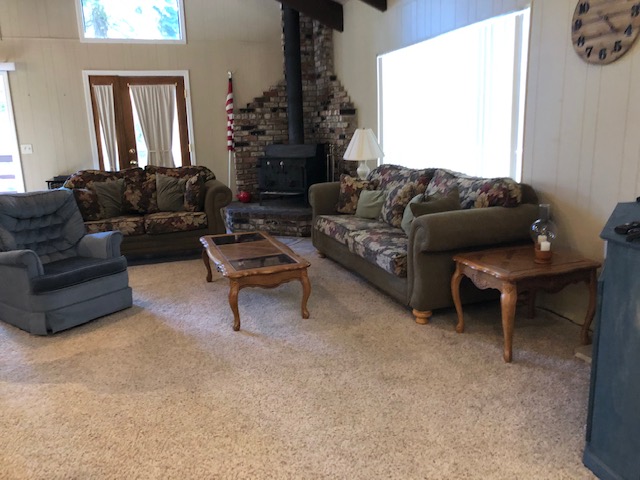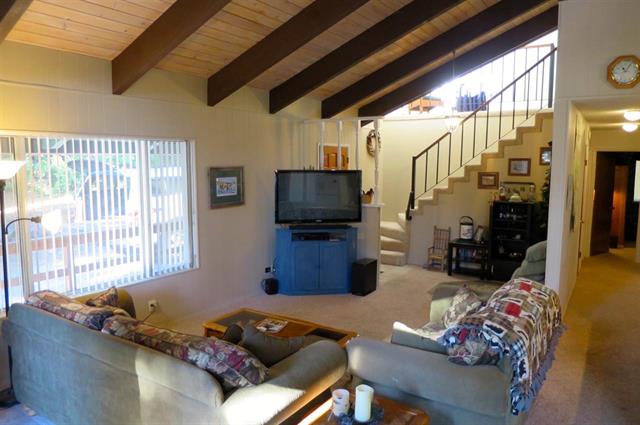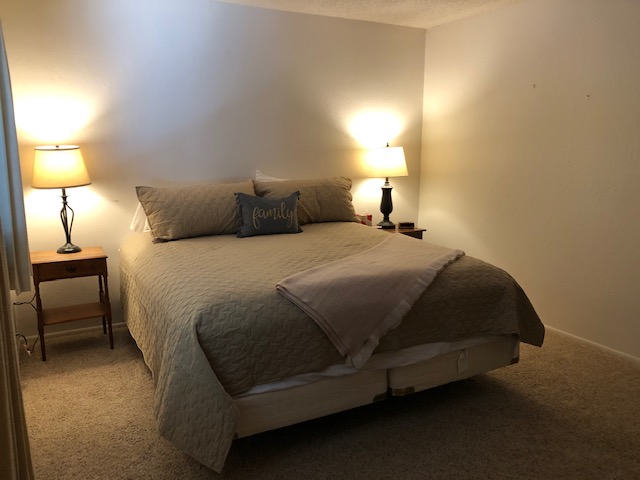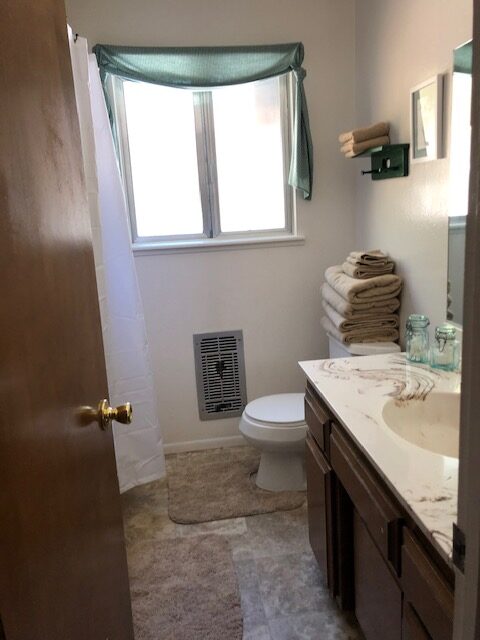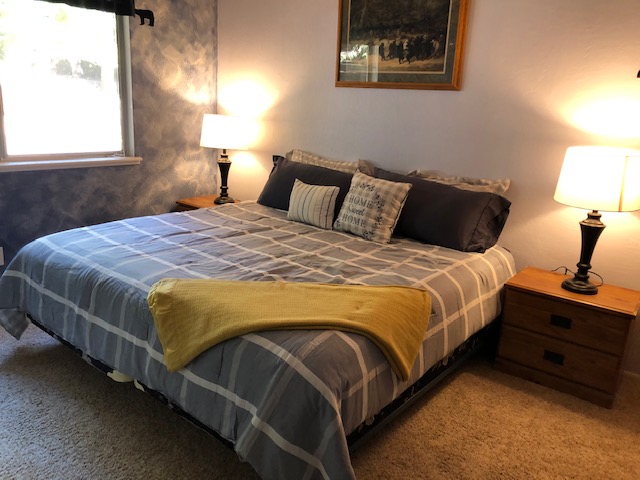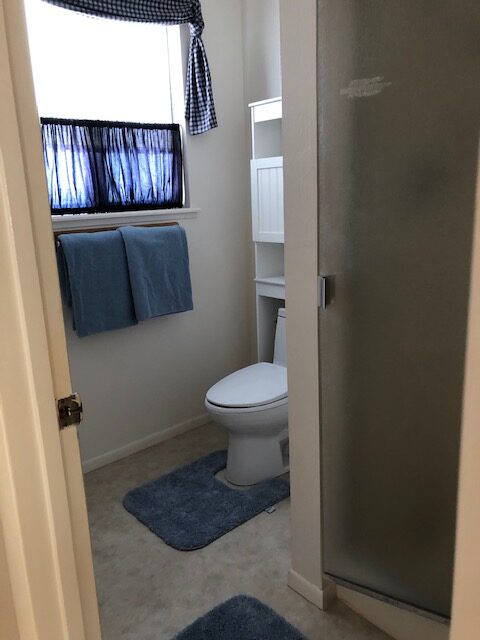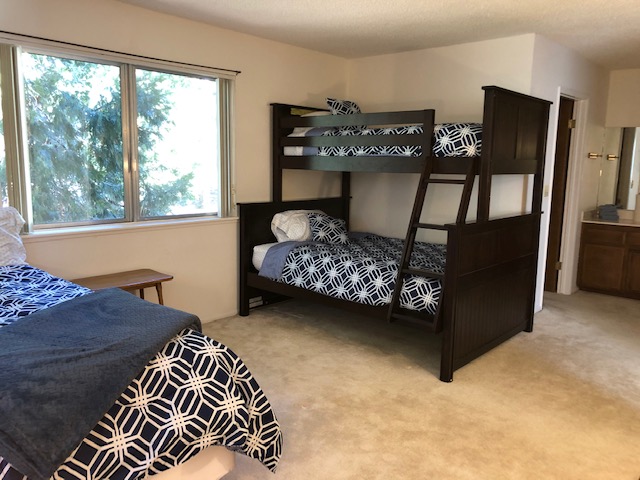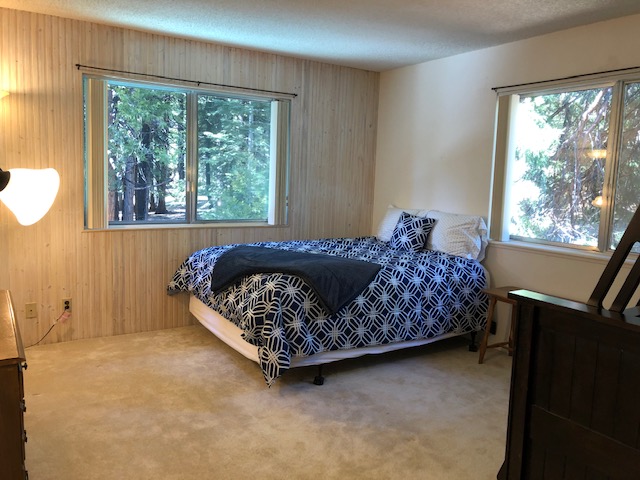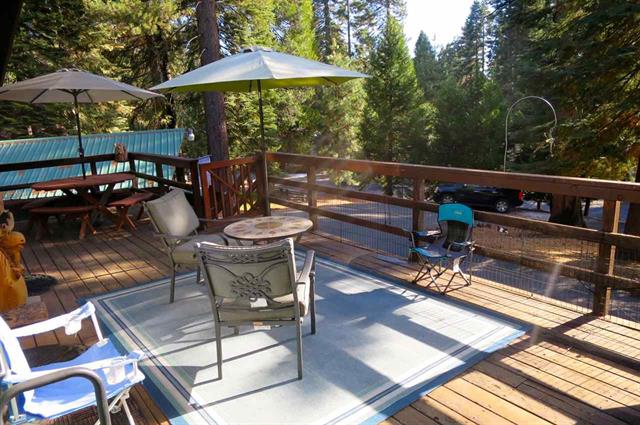 Home Features
Dishwasher
Internet Access
No Air Conditioning
No Pets
No Smoking
Patio Furniture
Community Features
Boat Launch Available
Boating
Golf Course
Playground/Park
Tennis Courts
Property Details
Priced at $1,500
831 E. Mountain Ridge Rd.
Lake Almanor, CA 96137

Area: n/a
Beds: 3
Baths: 2
Square Feet: n/a
Max Occupancy: 8
Security Deposit: $1,000
Sanitizing Fee: $175
Registration Fee: $50
Garage: none
Year Built: 1977

11% Plumas County Tax

Property Availability
January 2022
M
T
W
T
F
S
S
1
2
3
4
5
6
7
8
9
10
11
12
13
14
15
16
17
18
19
20
21
22
23
24
25
26
27
28
29
30
31
February 2022
M
T
W
T
F
S
S
1
2
3
4
5
6
7
8
9
10
11
12
13
14
15
16
17
18
19
20
21
22
23
24
25
26
27
28
March 2022
M
T
W
T
F
S
S
1
2
3
4
5
6
7
8
9
10
11
12
13
14
15
16
17
18
19
20
21
22
23
24
25
26
27
28
29
30
31
April 2022
M
T
W
T
F
S
S
1
2
3
4
5
6
7
8
9
10
11
12
13
14
15
16
17
18
19
20
21
22
23
24
25
26
27
28
29
30
May 2022
M
T
W
T
F
S
S
1
2
3
4
5
6
7
8
9
10
11
12
13
14
15
16
17
18
19
20
21
22
23
24
25
26
27
28
29
30
31
June 2022
M
T
W
T
F
S
S
1
2
3
4
5
6
7
8
9
10
11
12
13
14
15
16
17
18
19
20
21
22
23
24
25
26
27
28
29
30
July 2022
M
T
W
T
F
S
S
1
2
3
4
5
6
7
8
9
10
11
12
13
14
15
16
17
18
19
20
21
22
23
24
25
26
27
28
29
30
31
August 2022
M
T
W
T
F
S
S
1
2
3
4
5
6
7
8
9
10
11
12
13
14
15
16
17
18
19
20
21
22
23
24
25
26
27
28
29
30
31
September 2022
M
T
W
T
F
S
S
1
2
3
4
5
6
7
8
9
10
11
12
13
14
15
16
17
18
19
20
21
22
23
24
25
26
27
28
29
30
October 2022
M
T
W
T
F
S
S
1
2
3
4
5
6
7
8
9
10
11
12
13
14
15
16
17
18
19
20
21
22
23
24
25
26
27
28
29
30
31
November 2022
M
T
W
T
F
S
S
1
2
3
4
5
6
7
8
9
10
11
12
13
14
15
16
17
18
19
20
21
22
23
24
25
26
27
28
29
30
December 2022
M
T
W
T
F
S
S
1
2
3
4
5
6
7
8
9
10
11
12
13
14
15
16
17
18
19
20
21
22
23
24
25
26
27
28
29
30
31
Questions / Reservation Request