SCHIFFMAN -1423 PENINSULA DR. Lake Almanor COUNTRY CLUB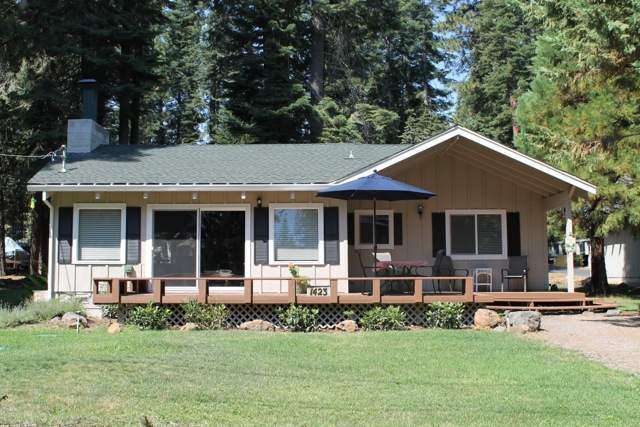 This charming, single level cabin sits in a fantastic location very near to the tip of the Peninsula, just a short walk to Peaceful Point and a nearby lake access point. The home is very clean and has had some recent updates. A spacious driveway and use of garage provides plenty of parking for your boat trailer and other toys. Enjoy the pretty little front deck and lawn area. The location is quiet and offers the best of the Lake Almanor Country Club. Enjoy use of the Recreation facilities at Rec. 1 or Rec. 2.
The charming living room area features vaulted open beam wood ceilings and a new stone fireplace. The master bedroom has a king bed and private bathroom with shower. The second bedroom offers two double beds. A second bathroom is located in the hallway with a tub/shower combination. The house is perfect for a small family.
INTERNET IS PROVIDED AS A COURTESY, HOWEVER, IS NEVER GUARANTEED!!!
1 TV with Cable
1 DVD player
2 Bedrooms / 2 Bathrooms
Maximum Occupancy: 4
Beds include: 1 King, 2 Twins
Sheets, towels and paper goods are not provided.
LACC Registration Fees- $120 + $100/watercraft
*A one week minimum is generally required during the prime rental season. Shorter stays will be considered upon request.
THIS HOME MAY ASK A PREMIUM HOLIDAY RATE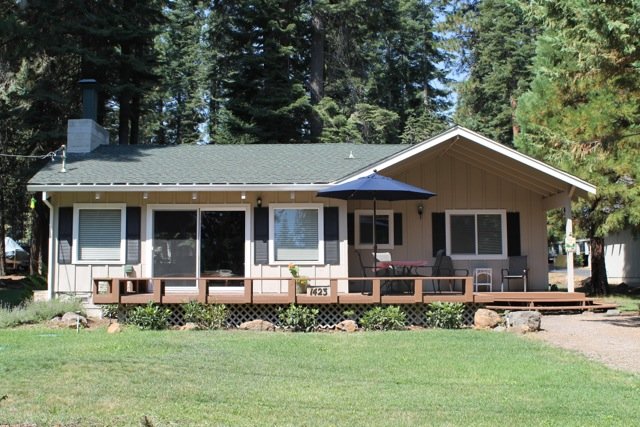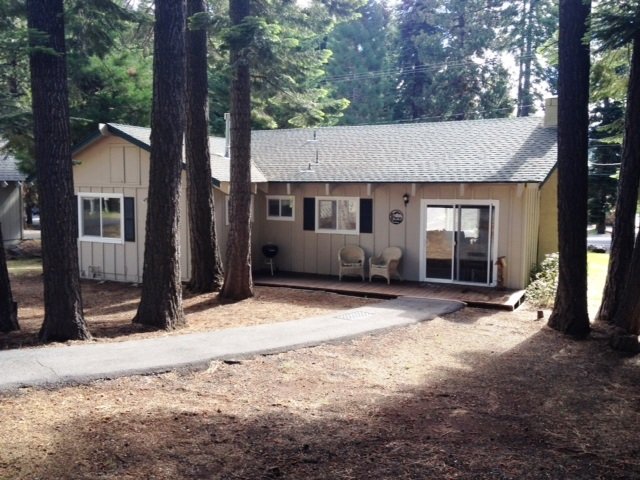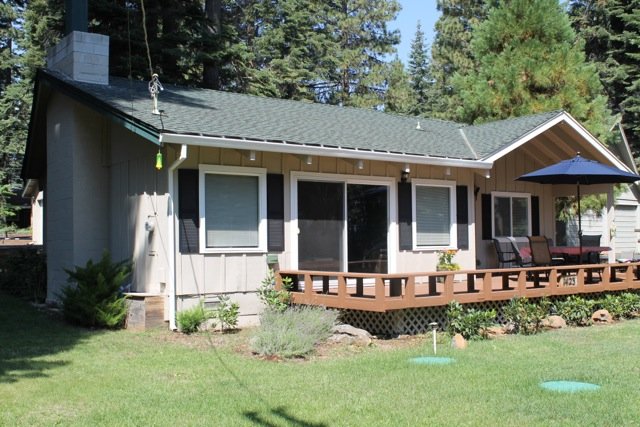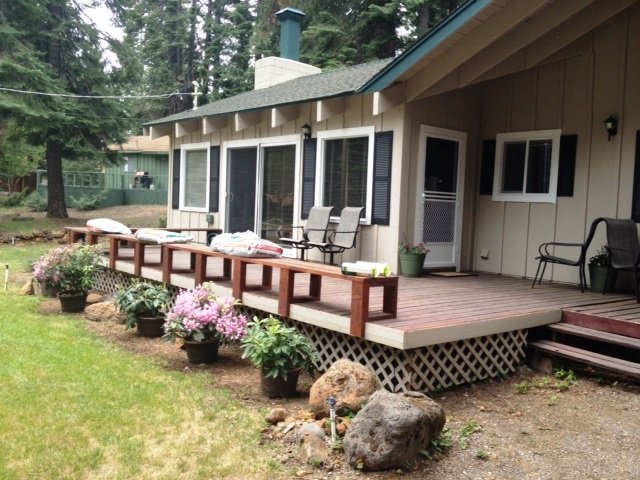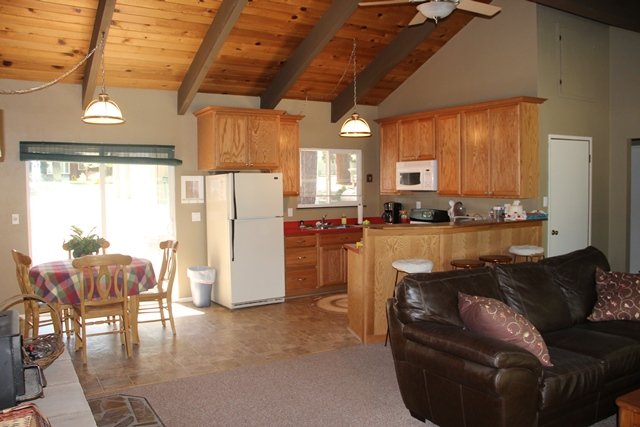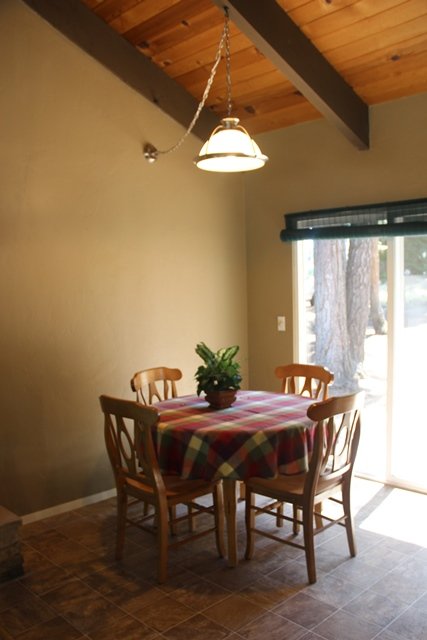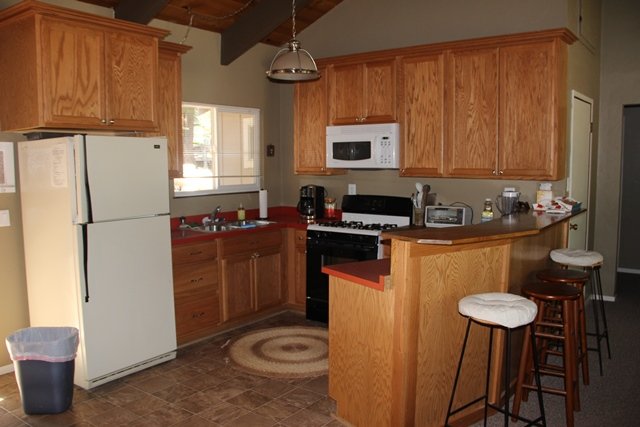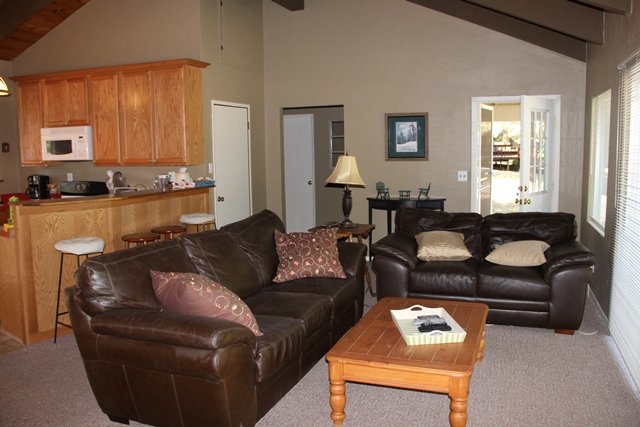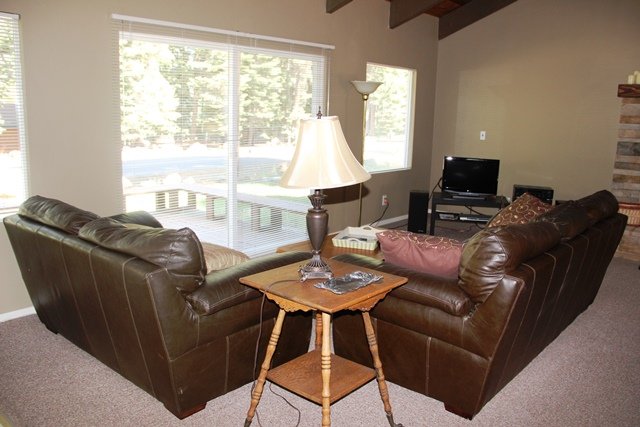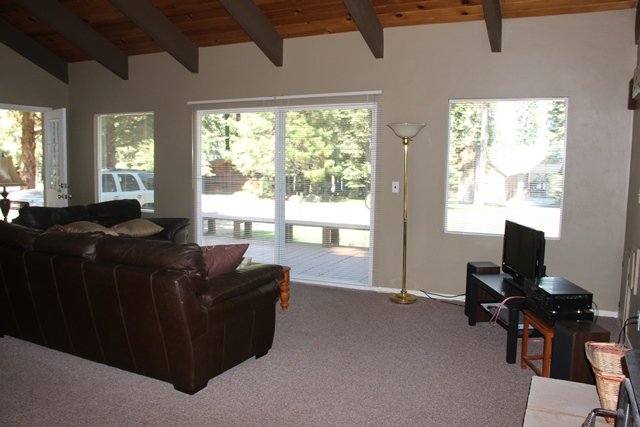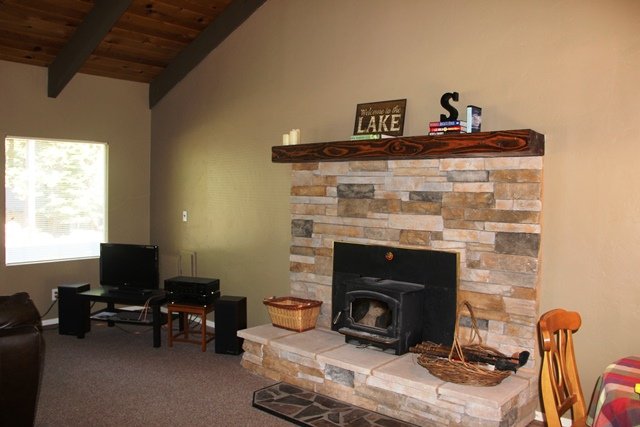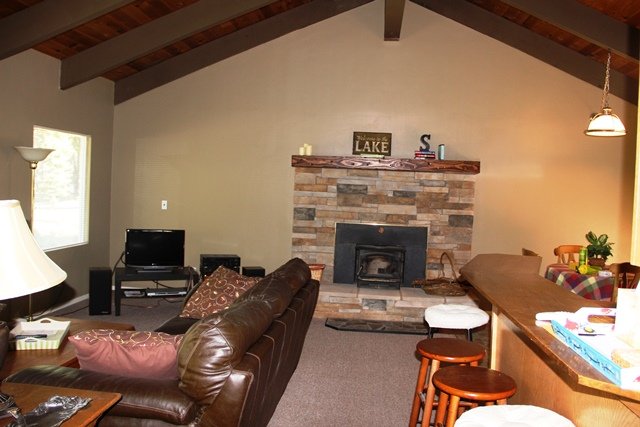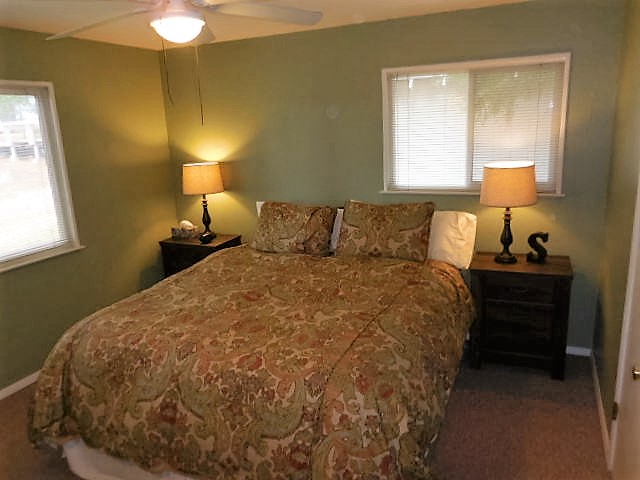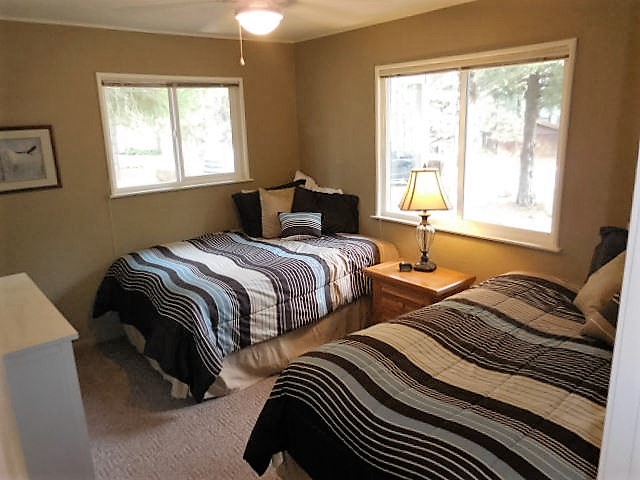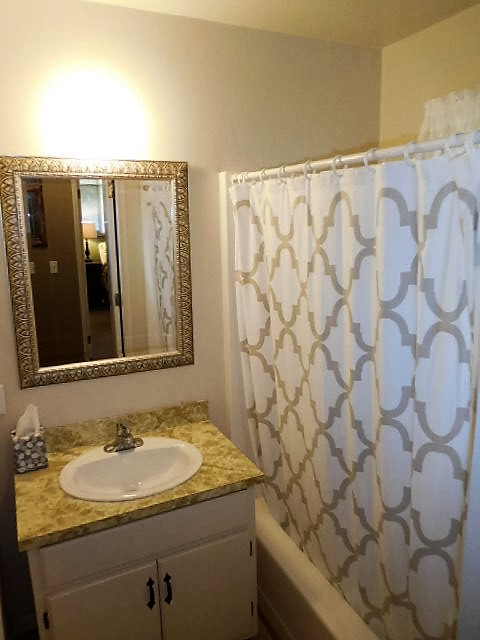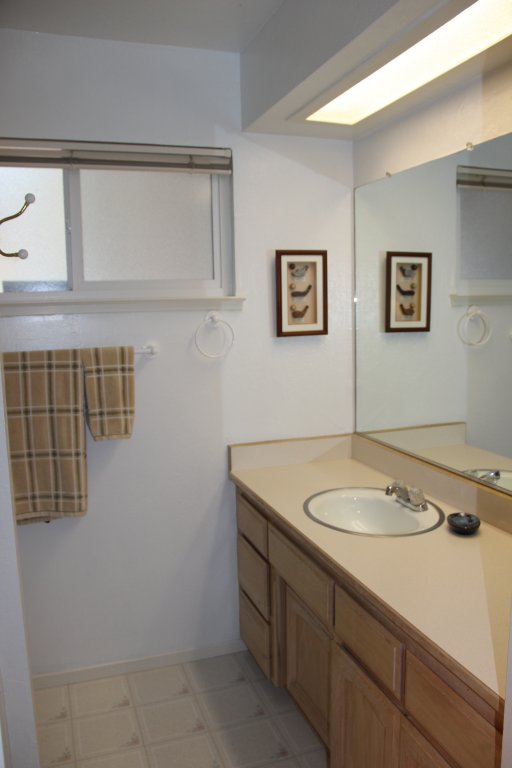 Home Features
Cable/Satellite TV
Internet Access
Microwave
No Pets
No Smoking
Patio/Deck
Propane BBQ
Refrigerator
Washer/Dryer
Community Features
Boat Launch Available
Golf Course
Playground/Park
Tennis Courts
Property Details
Priced at 1,100
1423 Peninsula Dr.
Lake Almanor , AK
Area: Lake Almanor Country Club
Beds: 2
Baths: 2
Square Feet: 1,000
Max Occupancy: 6
Security Deposit: 500
Sanitizing Fee: 100
Registration Fee: 30
Garage: 1 car
Year Built: 1969

9% Plumas County Tax

Property Availability
January 2020
M
T
W
T
F
S
S
1
2
3
4
5
6
7
8
9
10
11
12
13
14
15
16
17
18
19
20
21
22
23
24
25
26
27
28
29
30
31
February 2020
M
T
W
T
F
S
S
1
2
3
4
5
6
7
8
9
10
11
12
13
14
15
16
17
18
19
20
21
22
23
24
25
26
27
28
29
March 2020
M
T
W
T
F
S
S
1
2
3
4
5
6
7
8
9
10
11
12
13
14
15
16
17
18
19
20
21
22
23
24
25
26
27
28
29
30
31
April 2020
M
T
W
T
F
S
S
1
2
3
4
5
6
7
8
9
10
11
12
13
14
15
16
17
18
19
20
21
22
23
24
25
26
27
28
29
30
May 2020
M
T
W
T
F
S
S
1
2
3
4
5
6
7
8
9
10
11
12
13
14
15
16
17
18
19
20
21
22
23
24
25
26
27
28
29
30
31
June 2020
M
T
W
T
F
S
S
1
2
3
4
5
6
7
8
9
10
11
12
13
14
15
16
17
18
19
20
21
22
23
24
25
26
27
28
29
30
July 2020
M
T
W
T
F
S
S
1
2
3
4
5
6
7
8
9
10
11
12
13
14
15
16
17
18
19
20
21
22
23
24
25
26
27
28
29
30
31
August 2020
M
T
W
T
F
S
S
1
2
3
4
5
6
7
8
9
10
11
12
13
14
15
16
17
18
19
20
21
22
23
24
25
26
27
28
29
30
31
September 2020
M
T
W
T
F
S
S
1
2
3
4
5
6
7
8
9
10
11
12
13
14
15
16
17
18
19
20
21
22
23
24
25
26
27
28
29
30
October 2020
M
T
W
T
F
S
S
1
2
3
4
5
6
7
8
9
10
11
12
13
14
15
16
17
18
19
20
21
22
23
24
25
26
27
28
29
30
31
November 2020
M
T
W
T
F
S
S
1
2
3
4
5
6
7
8
9
10
11
12
13
14
15
16
17
18
19
20
21
22
23
24
25
26
27
28
29
30
December 2020
M
T
W
T
F
S
S
1
2
3
4
5
6
7
8
9
10
11
12
13
14
15
16
17
18
19
20
21
22
23
24
25
26
27
28
29
30
31
Questions / Reservation Request