Mountain Ridge Lodge, Lake Almanor Country Club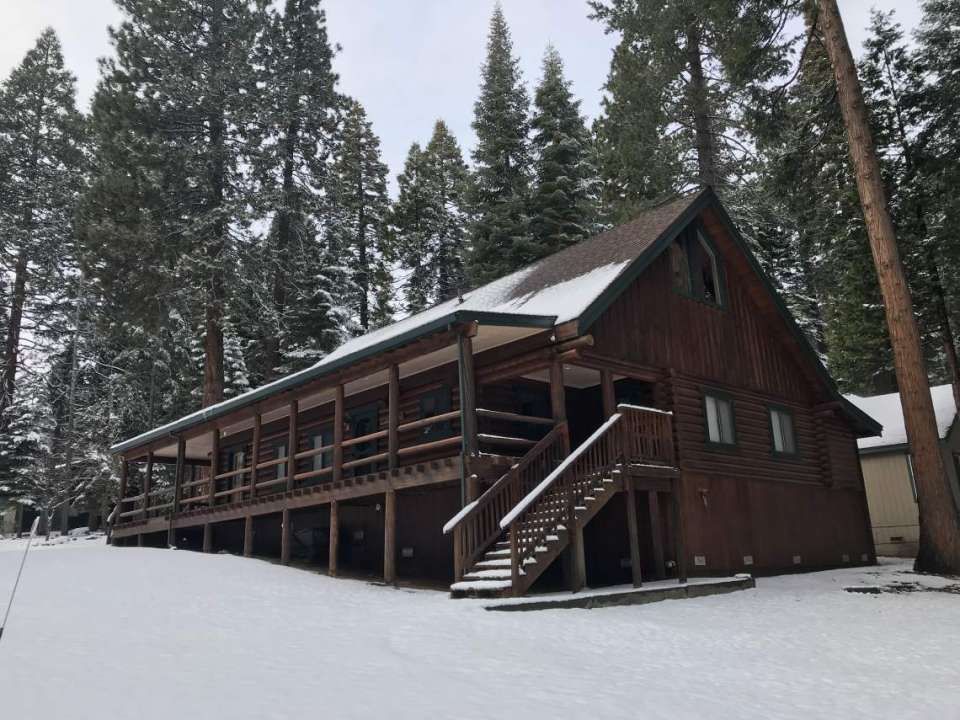 Spend your summer vacation in this wonderful log cabin! Updated mountain decor and attractive furnishings gives the feeling of the ultimate mountain lodge! Spacious living area with wood stove & built in entertainment center.
Large upstairs loft type room is perfect for all of the kids…. This home is located within LACC and close to the Club Restaurant and golf course. It even has a tiny peek of the lake through the lush trees! Wonderful covered deck on 3 sides allows plenty of room for relaxing outdoors!
*INTERNET IS PROVIDED AS A COURTESY, HOWEVER, IS NEVER GUARANTEED.
2800 square feet
King bed, 2 Queens, 2 Twin bunk, 2 Twins
*LACC fees: $120.00 +$100 per water craft per week.
* DO NOT provide sheets, towels or paper products!
This home may ask a premium rate for holidays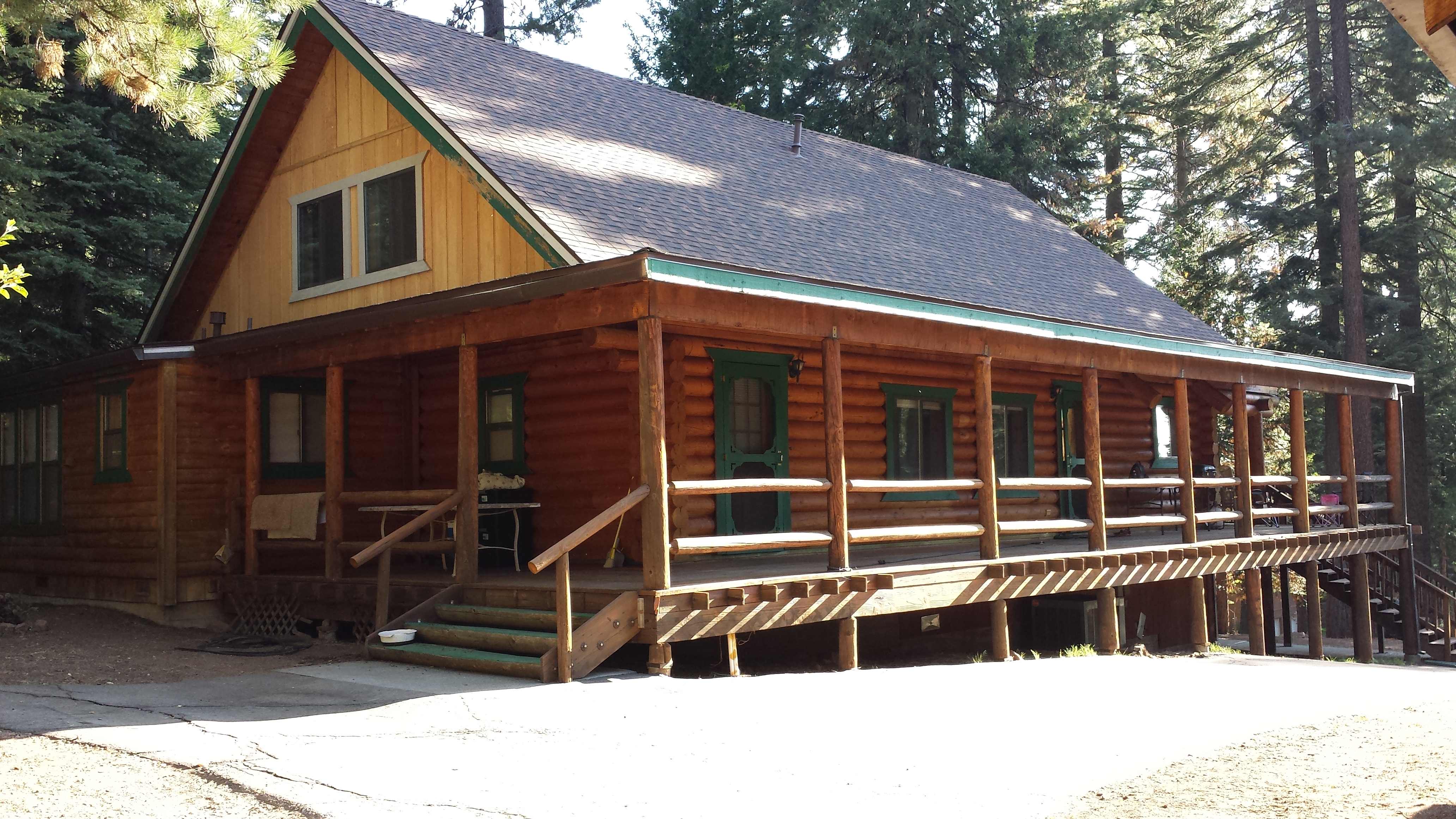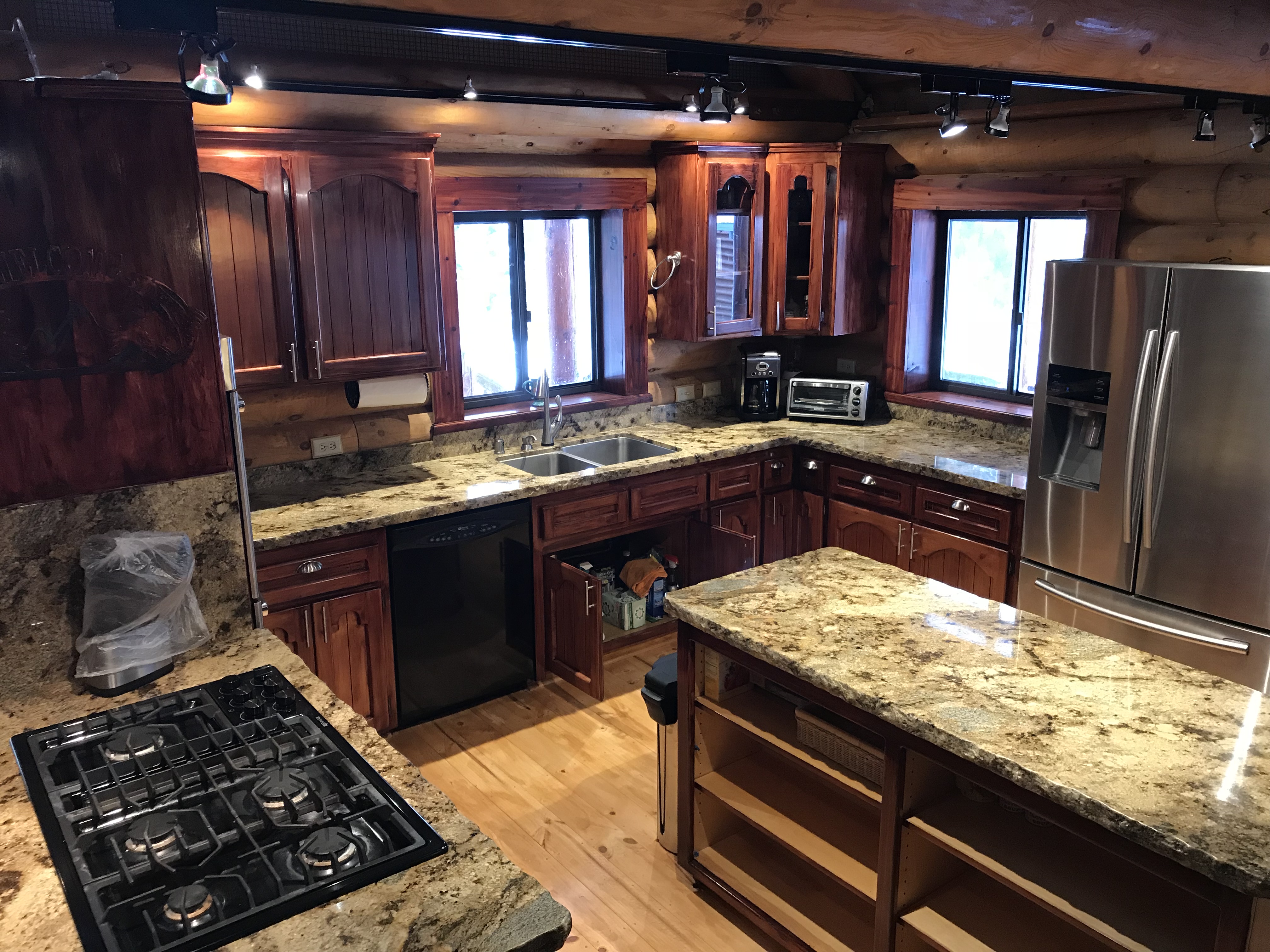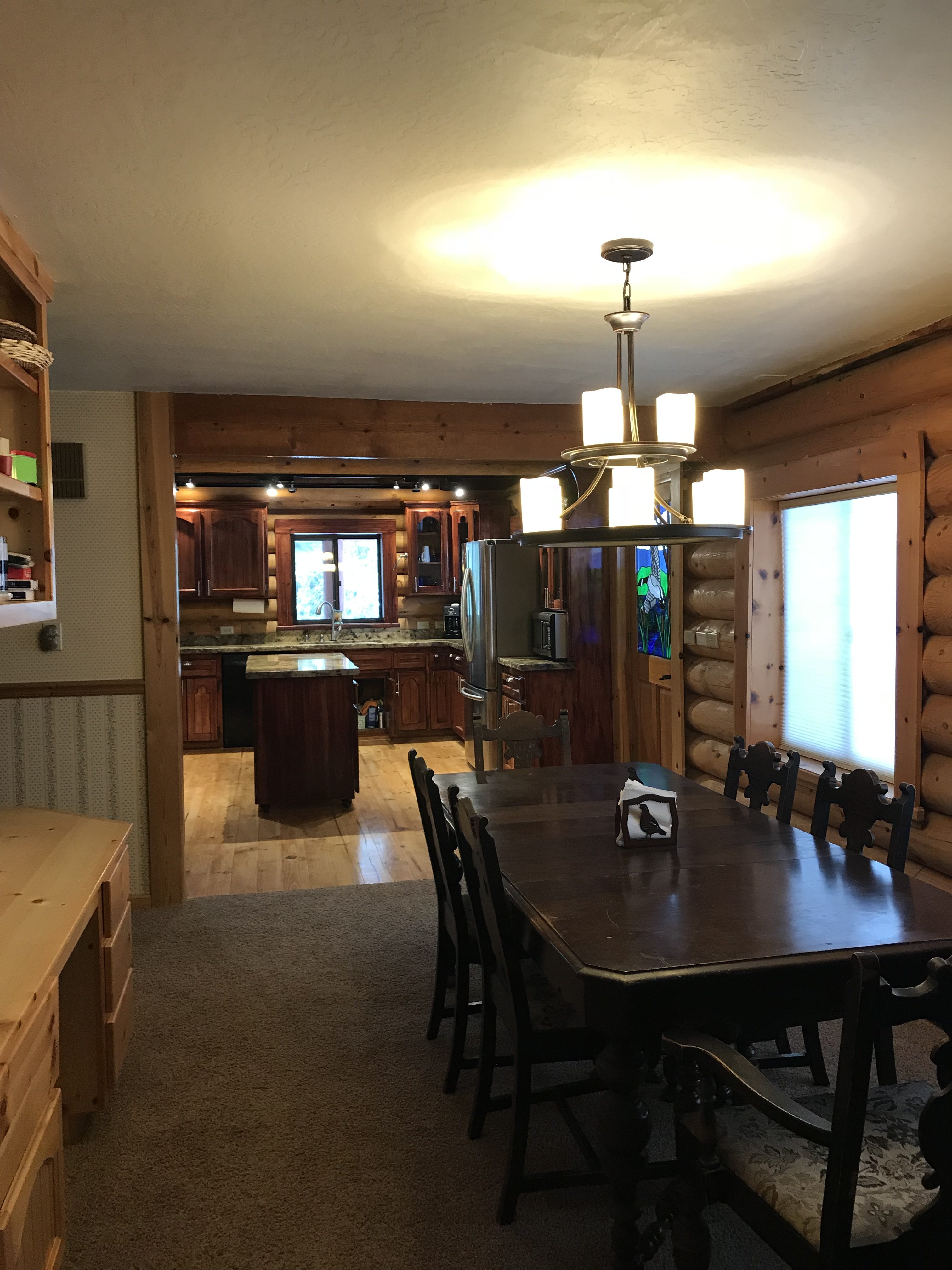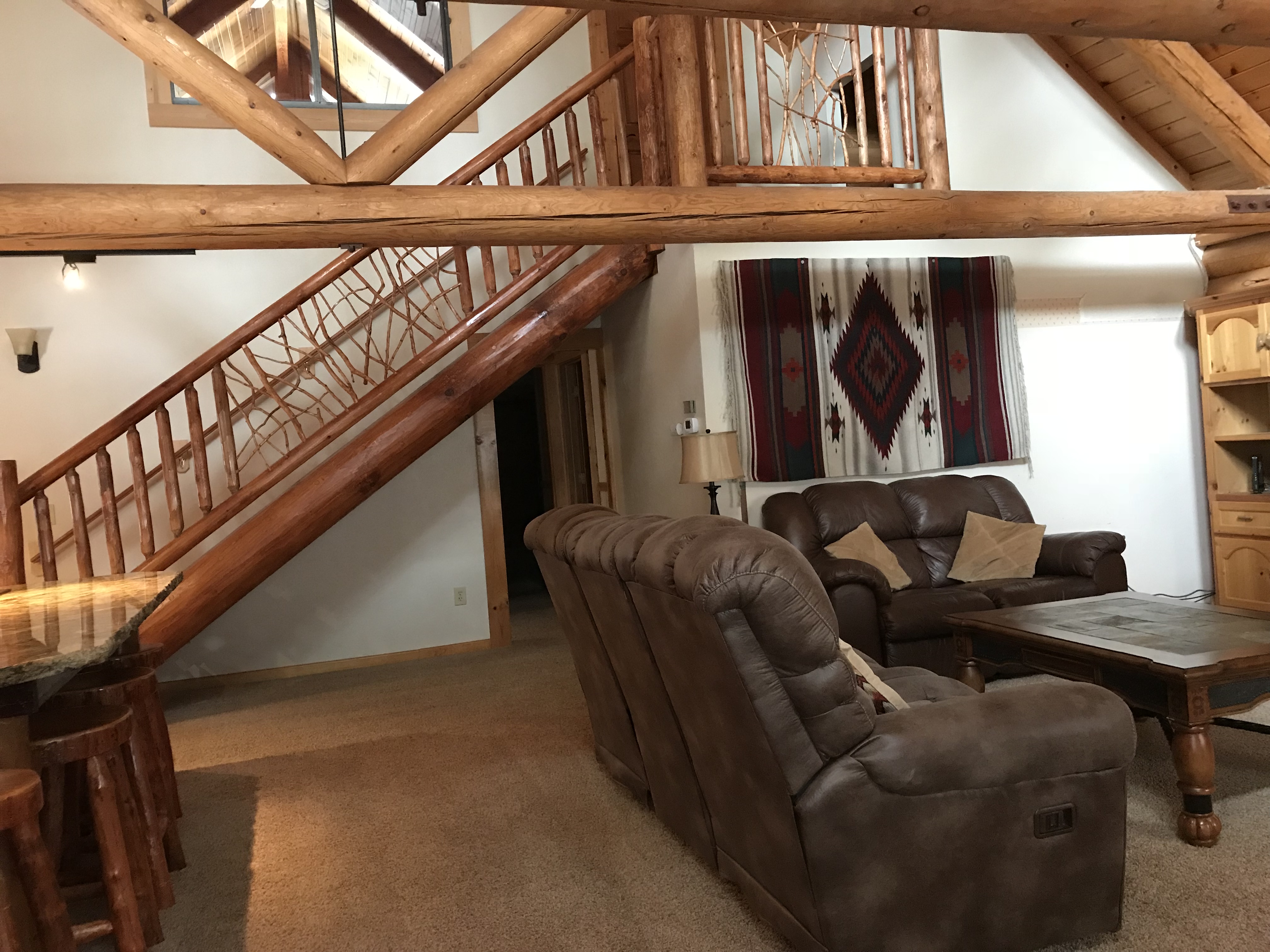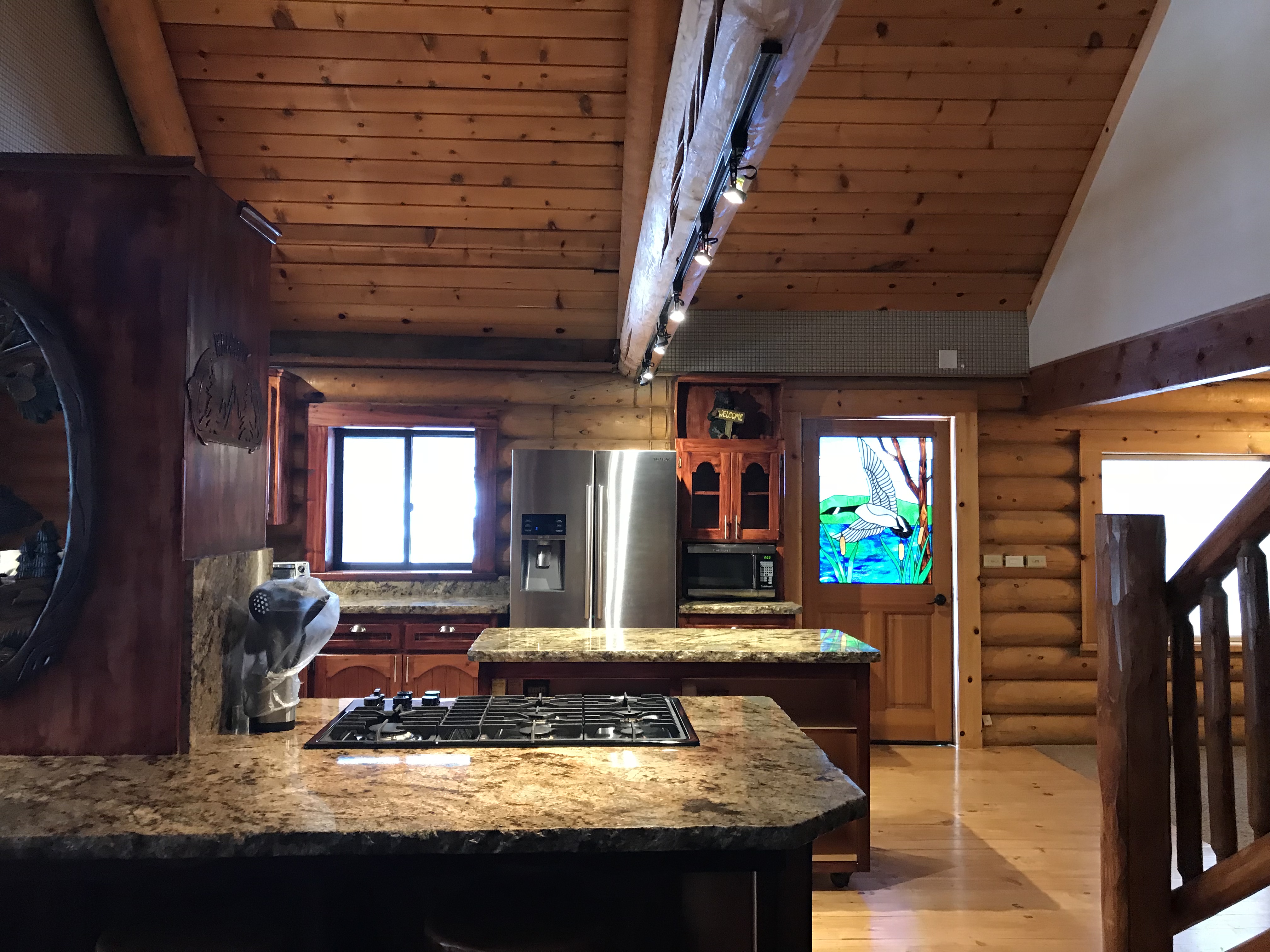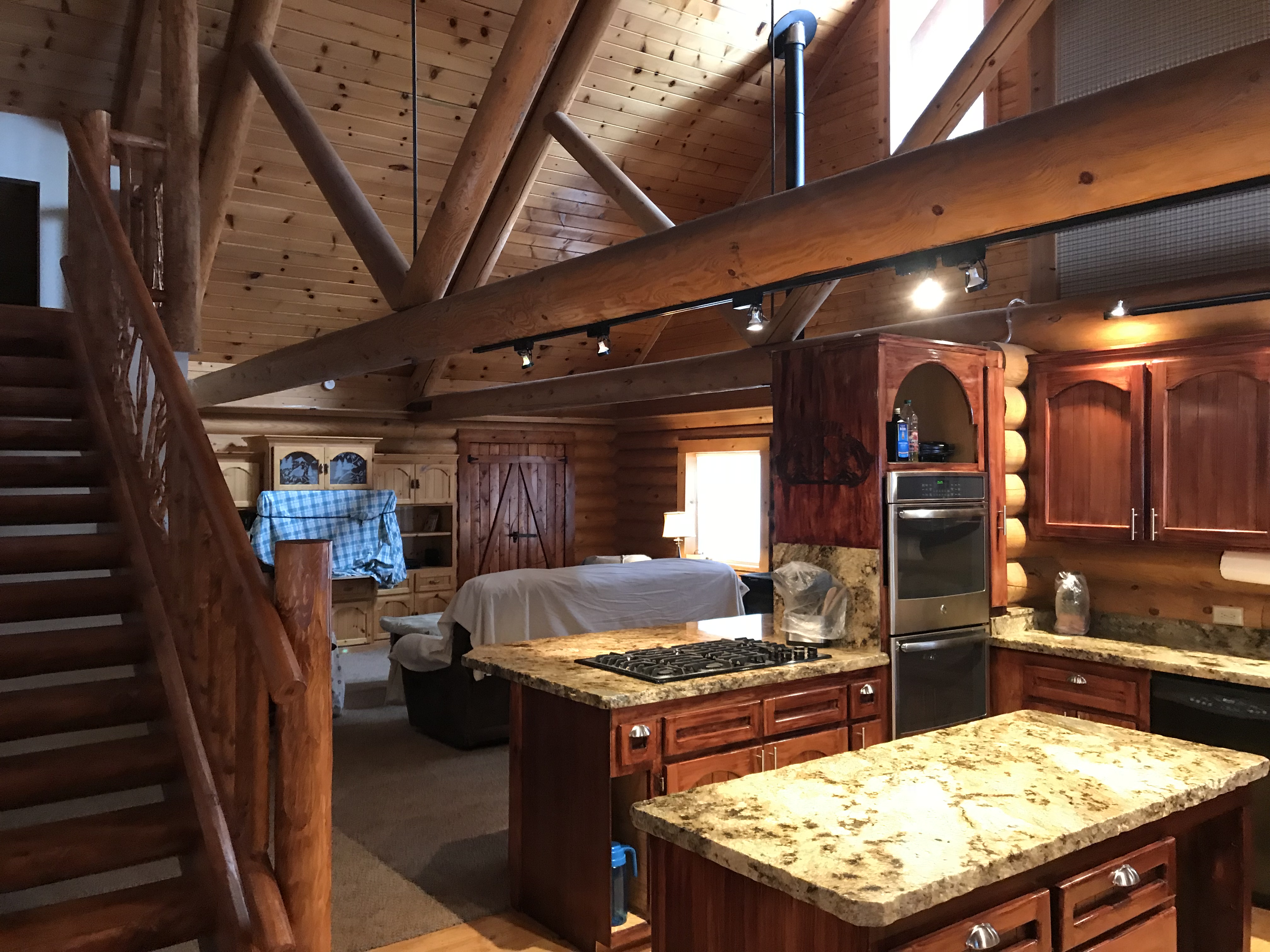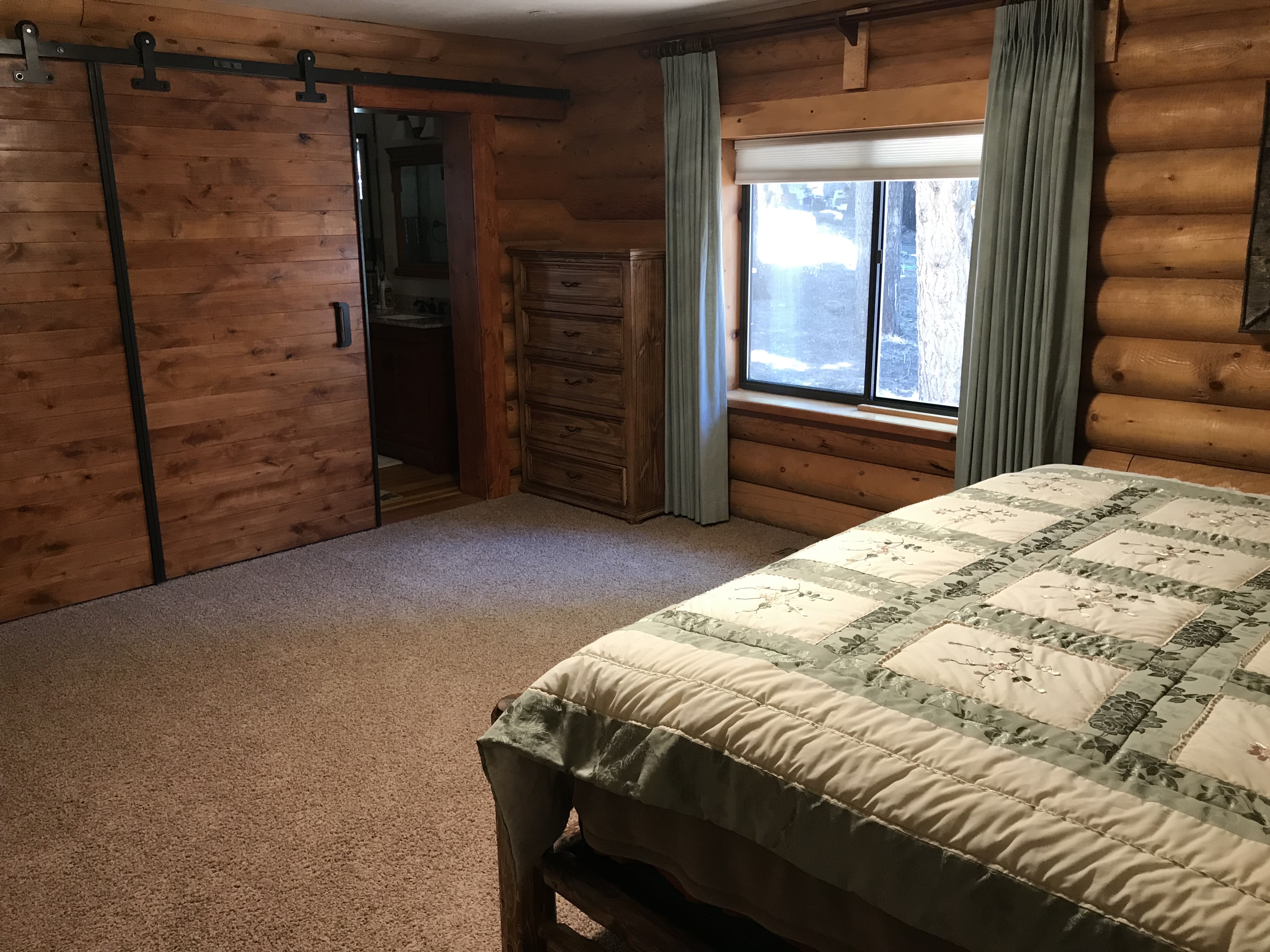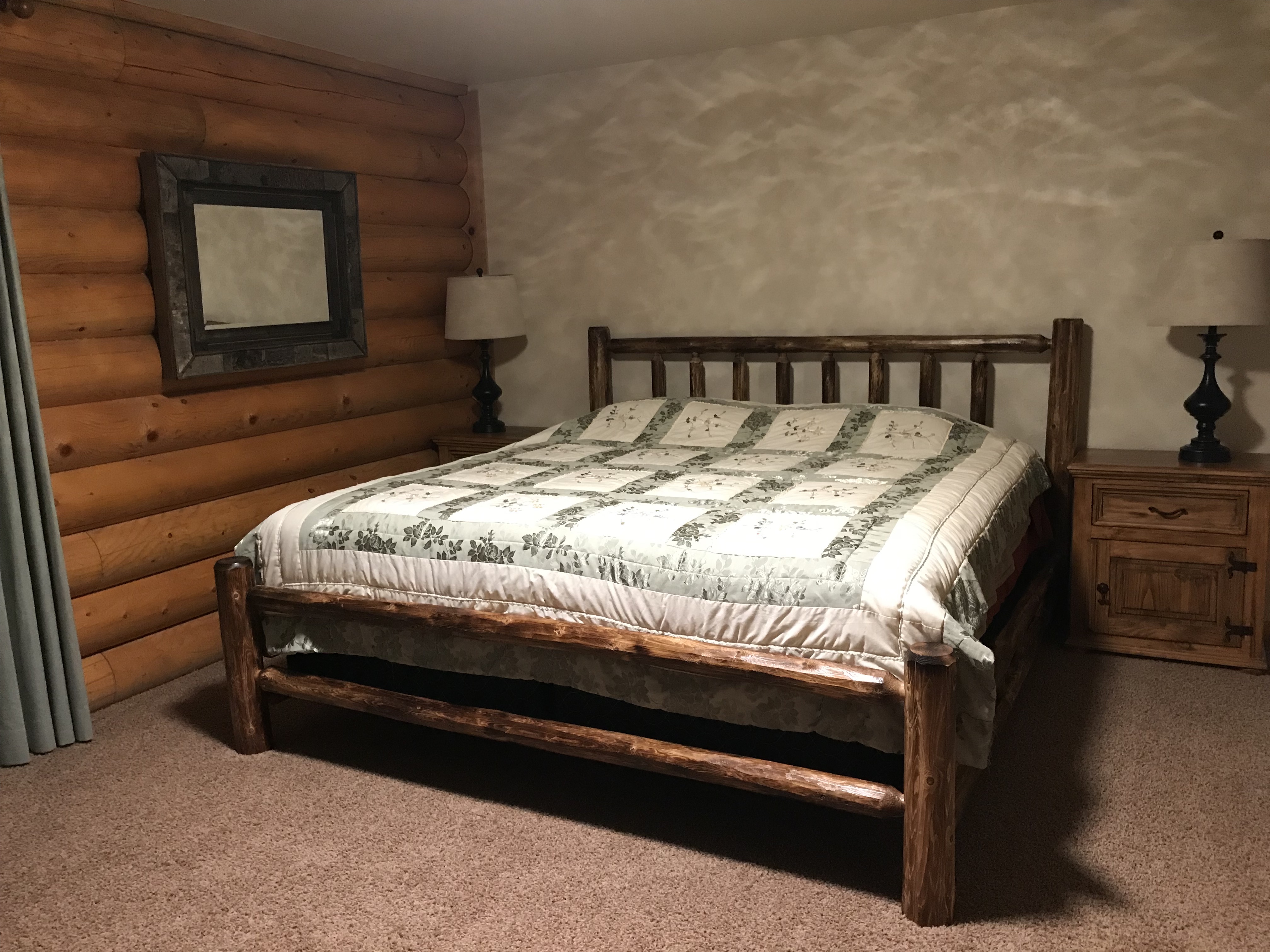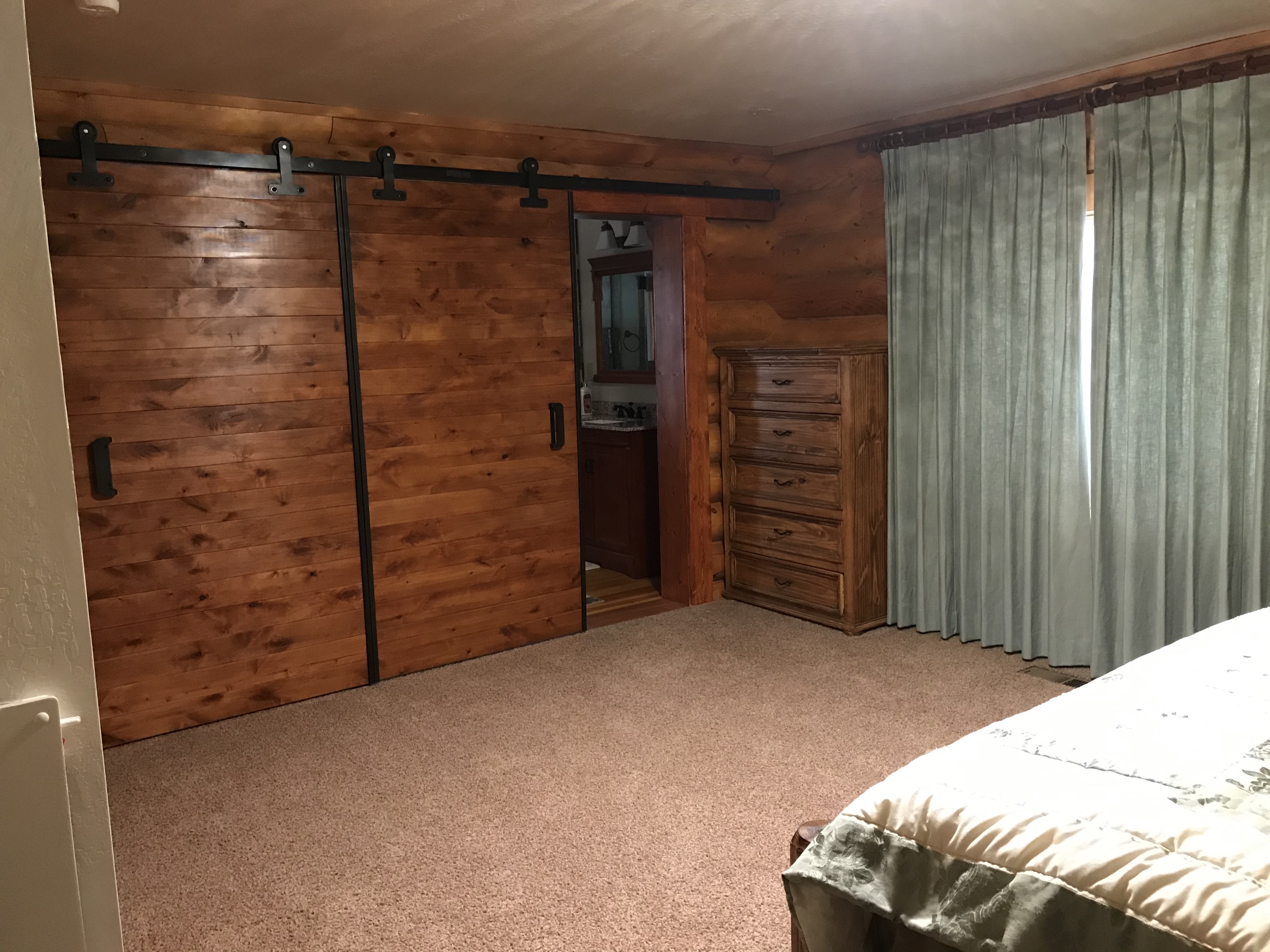 Master Bathroom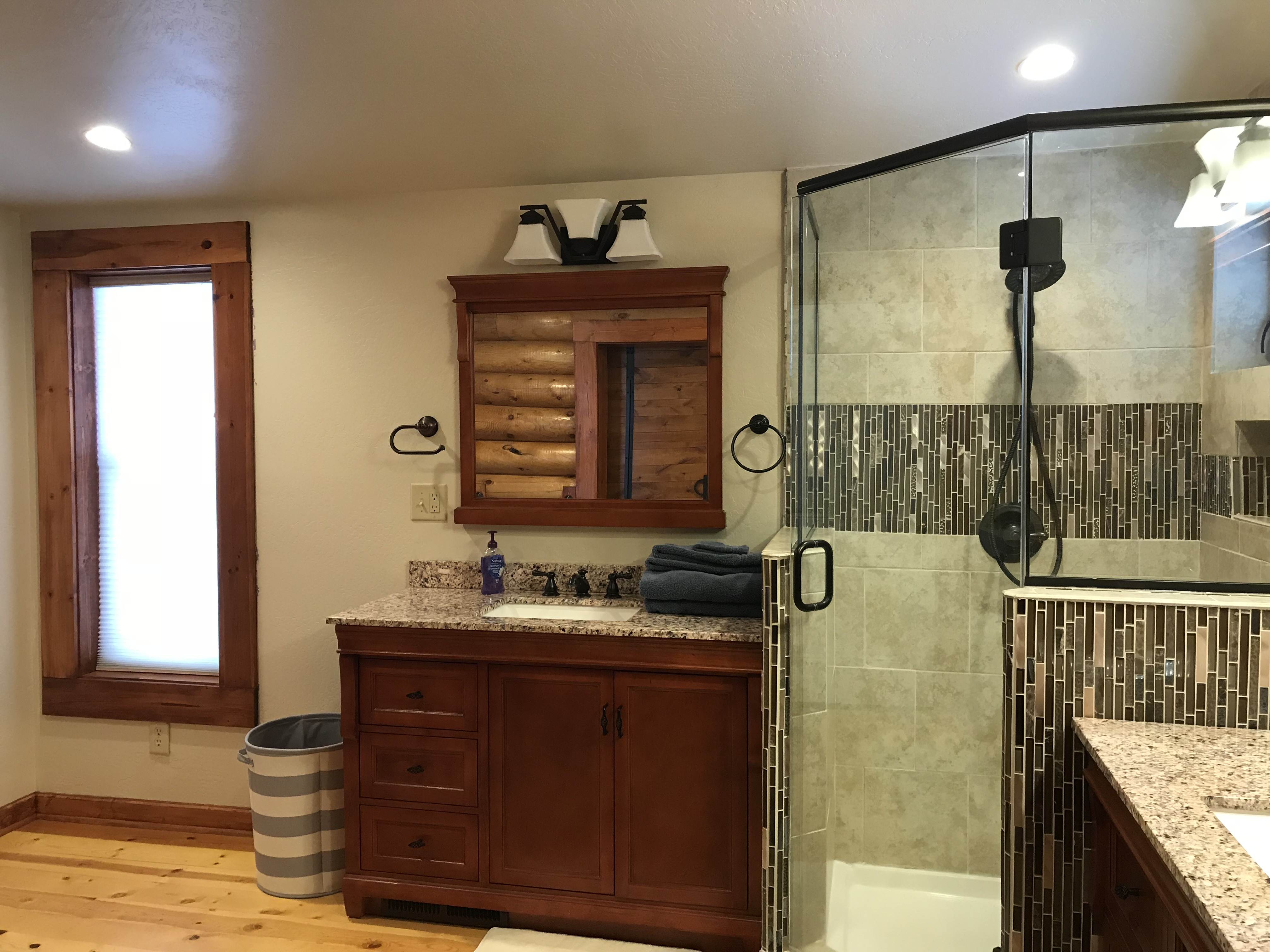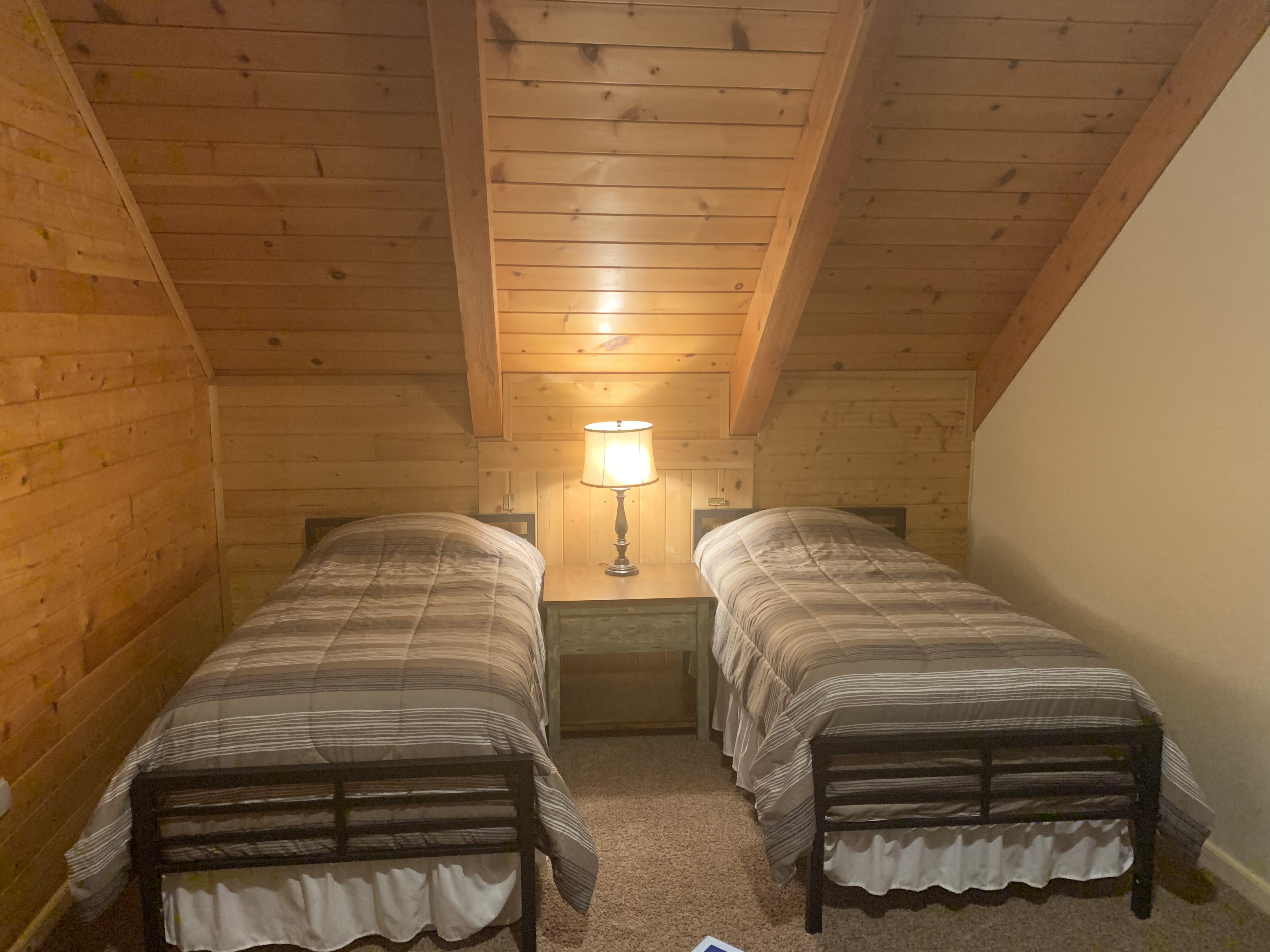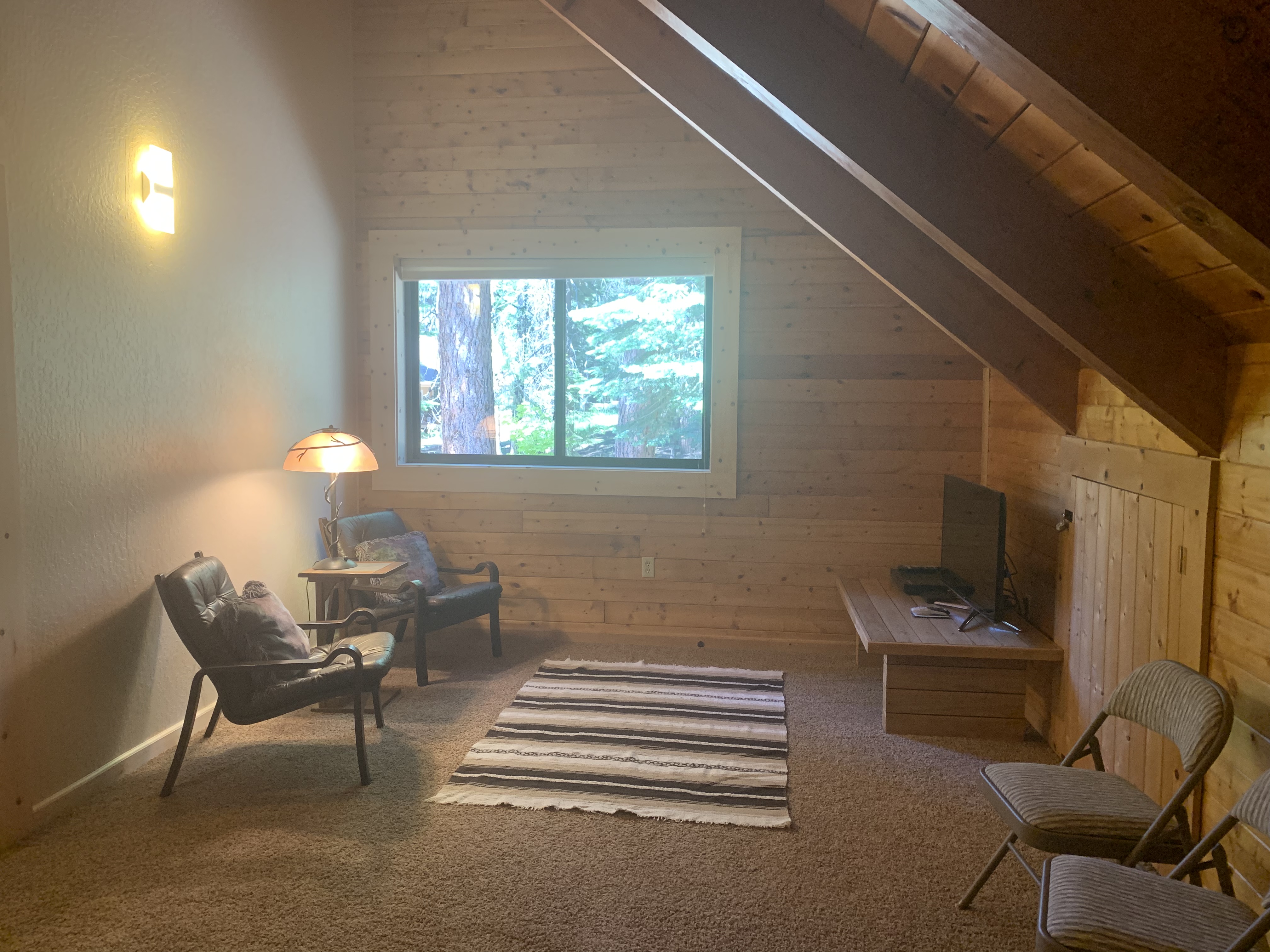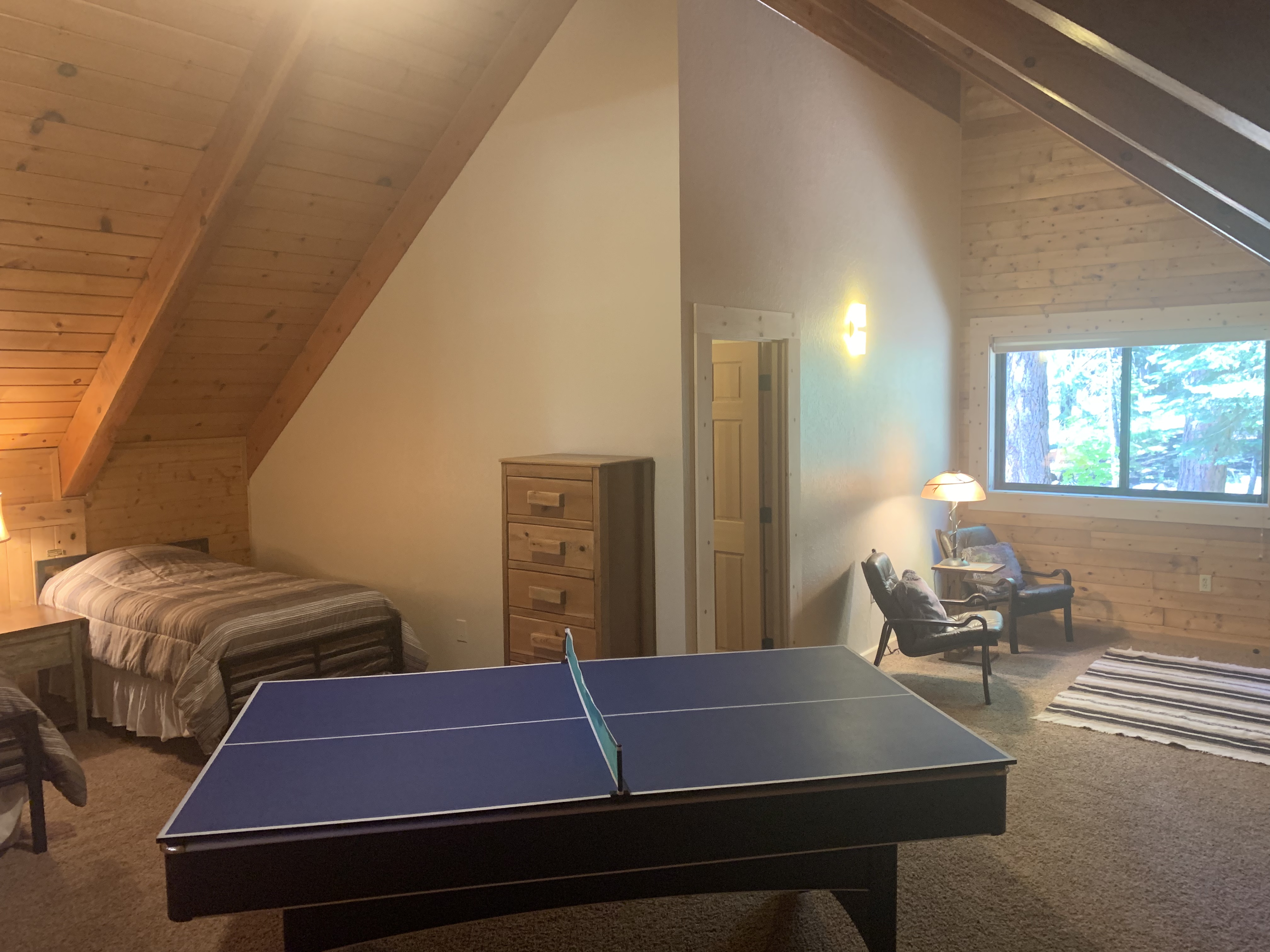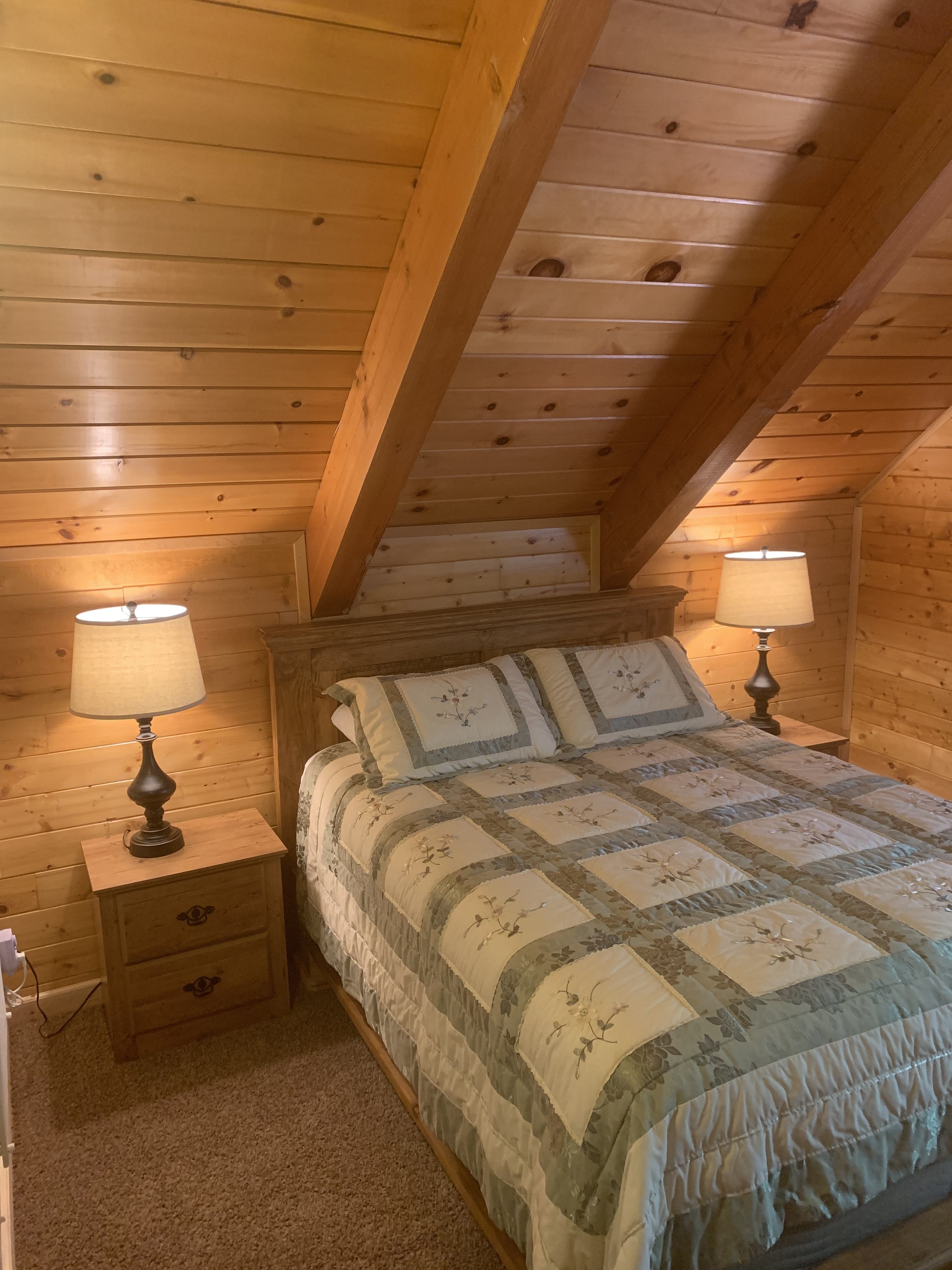 Bunk Room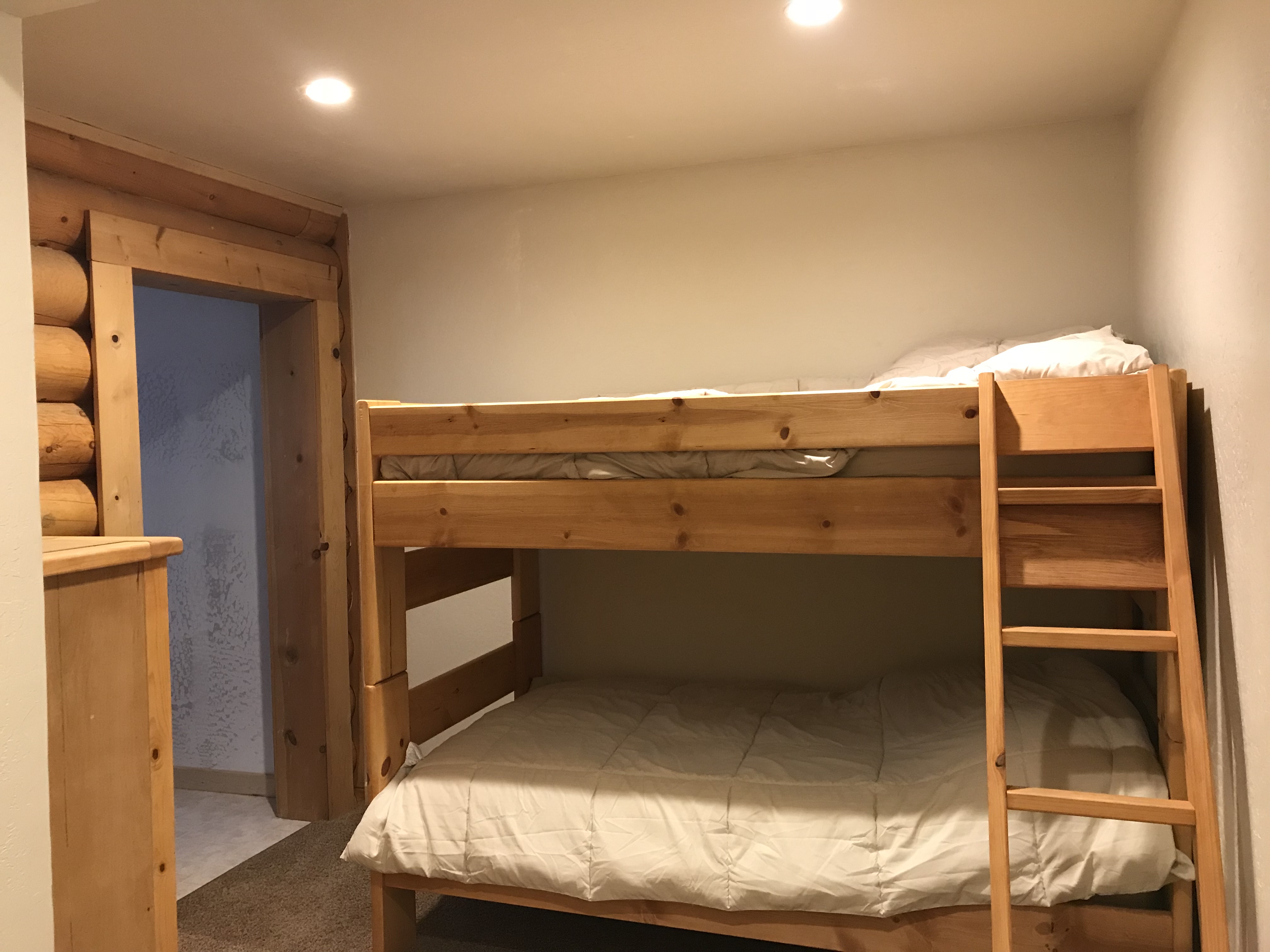 Home Features
Air Conditioning
Boat Launch Use Available
Cable/Satellite TV
Carpeted Floors
Dishwasher
Forced Air Heating
Game Room
Gas Range
Gas Stove/Fireplace
Internet Access
Microwave
No Pets
No Smoking
Patio Furniture
Patio/Deck
Propane BBQ
Range/Oven
Refrigerator
Wall Oven
Washer/Dryer
Wireless Internet
Wood Stove/Fireplace
Community Features
Boat Launch Available
Boating
Golf Course
Playground/Park
Tennis Courts
Property Details
Priced at $2,350/ Week
727 East Mountain Ridge
Lake Almanor, CA 96137

Area: Lake Almanor Country Club
Beds: 3
Baths: 2.5
Square Feet: 2,800
Max Occupancy: 10
Security Deposit: $1,000
Sanitizing Fee: $150.
Registration Fee: n/a
Garage: Not included
Year Built: 1986

9% Plumas County Tax

Property Availability
January 2020
M
T
W
T
F
S
S
1
2
3
4
5
6
7
8
9
10
11
12
13
14
15
16
17
18
19
20
21
22
23
24
25
26
27
28
29
30
31
February 2020
M
T
W
T
F
S
S
1
2
3
4
5
6
7
8
9
10
11
12
13
14
15
16
17
18
19
20
21
22
23
24
25
26
27
28
29
March 2020
M
T
W
T
F
S
S
1
2
3
4
5
6
7
8
9
10
11
12
13
14
15
16
17
18
19
20
21
22
23
24
25
26
27
28
29
30
31
April 2020
M
T
W
T
F
S
S
1
2
3
4
5
6
7
8
9
10
11
12
13
14
15
16
17
18
19
20
21
22
23
24
25
26
27
28
29
30
May 2020
M
T
W
T
F
S
S
1
2
3
4
5
6
7
8
9
10
11
12
13
14
15
16
17
18
19
20
21
22
23
24
25
26
27
28
29
30
31
June 2020
M
T
W
T
F
S
S
1
2
3
4
5
6
7
8
9
10
11
12
13
14
15
16
17
18
19
20
21
22
23
24
25
26
27
28
29
30
July 2020
M
T
W
T
F
S
S
1
2
3
4
5
6
7
8
9
10
11
12
13
14
15
16
17
18
19
20
21
22
23
24
25
26
27
28
29
30
31
August 2020
M
T
W
T
F
S
S
1
2
3
4
5
6
7
8
9
10
11
12
13
14
15
16
17
18
19
20
21
22
23
24
25
26
27
28
29
30
31
September 2020
M
T
W
T
F
S
S
1
2
3
4
5
6
7
8
9
10
11
12
13
14
15
16
17
18
19
20
21
22
23
24
25
26
27
28
29
30
October 2020
M
T
W
T
F
S
S
1
2
3
4
5
6
7
8
9
10
11
12
13
14
15
16
17
18
19
20
21
22
23
24
25
26
27
28
29
30
31
November 2020
M
T
W
T
F
S
S
1
2
3
4
5
6
7
8
9
10
11
12
13
14
15
16
17
18
19
20
21
22
23
24
25
26
27
28
29
30
December 2020
M
T
W
T
F
S
S
1
2
3
4
5
6
7
8
9
10
11
12
13
14
15
16
17
18
19
20
21
22
23
24
25
26
27
28
29
30
31
Questions / Reservation Request