Miles Of View 929 Lassen View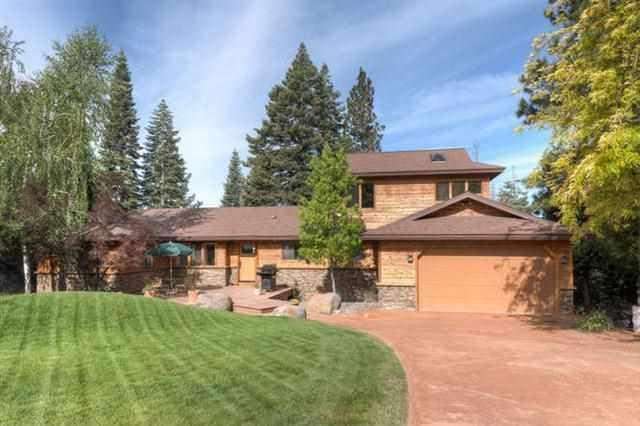 This unbeatable lakefront home is perfect for your next family vacation. Located on Lassen View Drive within the Lake Almanor Country Club, this spacious lakefront home has everything your family needs and more. Enjoy a beautiful sunset on the deck or in the hot tub or a quick boat ride to Plumas Pines for an afternoon beverage this home's location cant be beat. The Lake Almanor Country Club Golf Course is located right across the street.
The main level of this spacious home contains a bedroom with a queen bed and a kids room with a single twin and a bunk bed with a double and twin. Enjoy a morning cup of coffee by the wood stove while the kids watch a movie in the TV nook. As you head upstairs to the loft there is an additional full sofa sleeper. Downstairs on the bottom level there is a master bedroom with a California King bed. This level also has a large game room with a pingpong table and an additional full sofa sleeper.
SHEETS, TOWELS, AND PAPER PRODUCTS NOT INCLUDED!
LACC REGISTRATION FEES: $120 PER 2 WEEKS, $100 PER WATERCRAFT PER WEEK.
INTERNET IS PROVIDED AS A COURTESY, HOWEVER, NEVER GUARANTEED!
1 Dock + 2 Buoys Provided
3 Bedrooms + game room + bonus loft
Beds; 1 Cal King, 1 Queen, 1 Double, 2 Twin, 2 Double Sofa Sleeper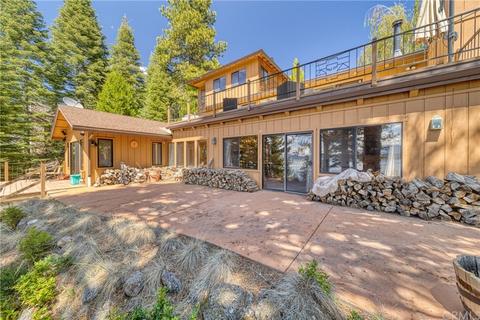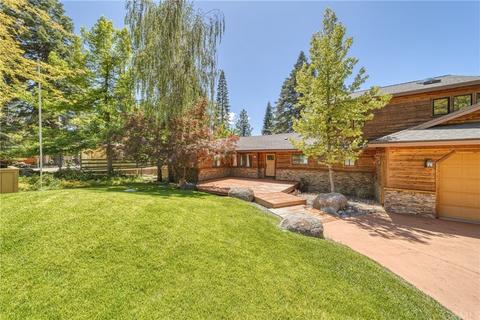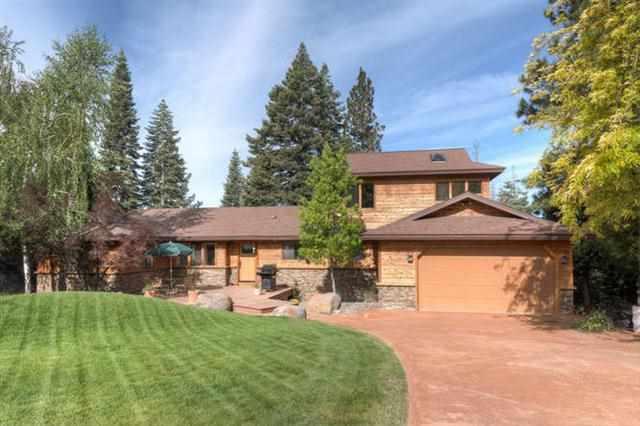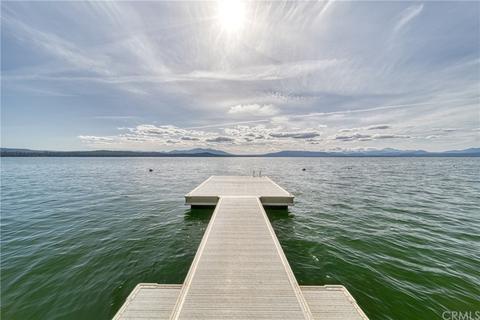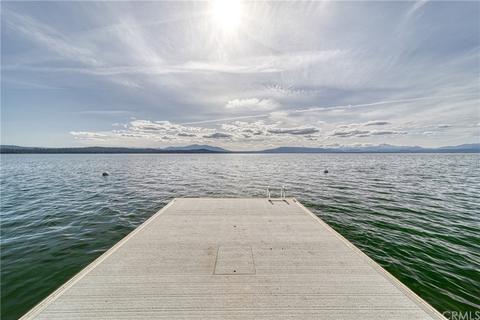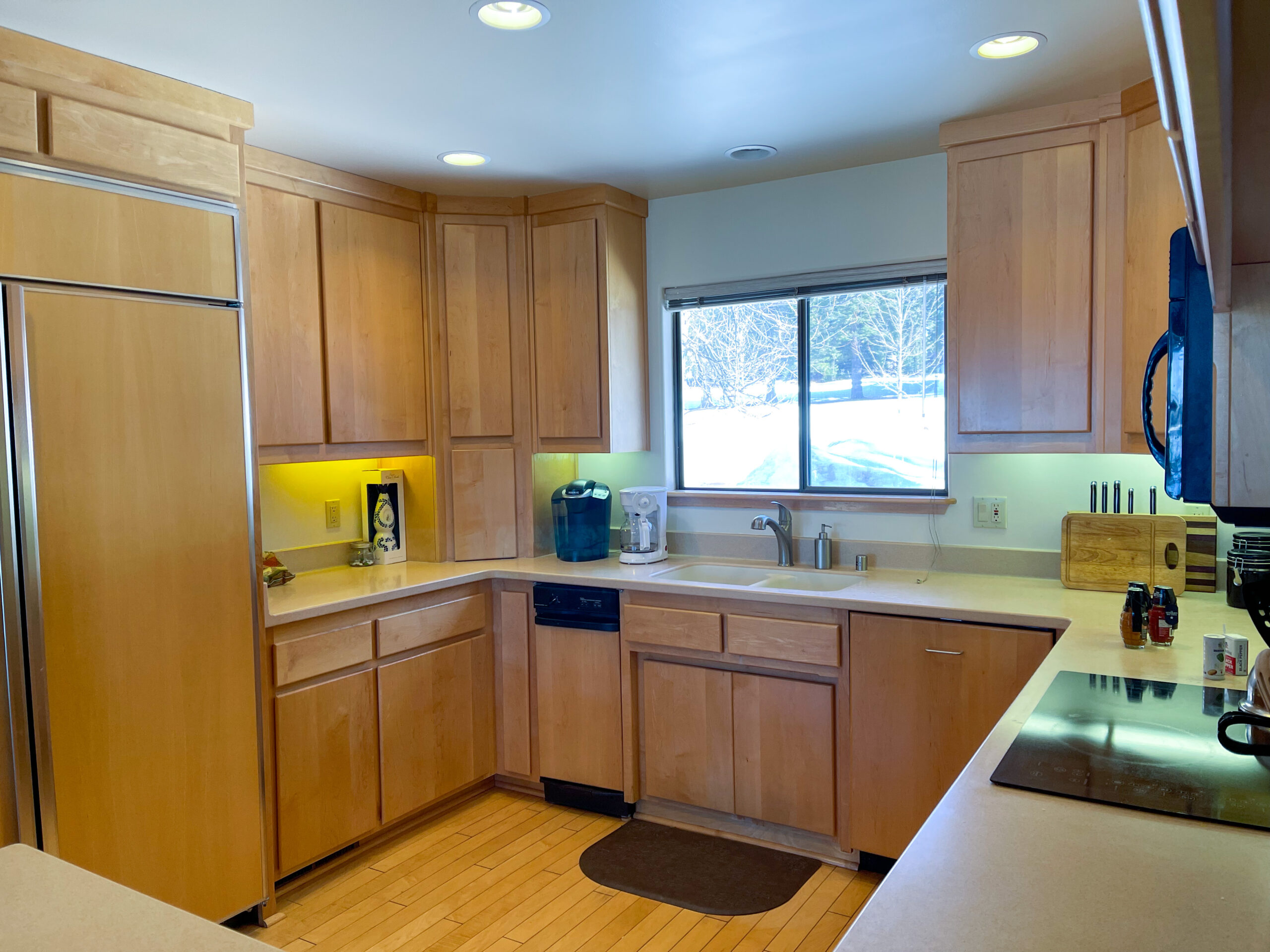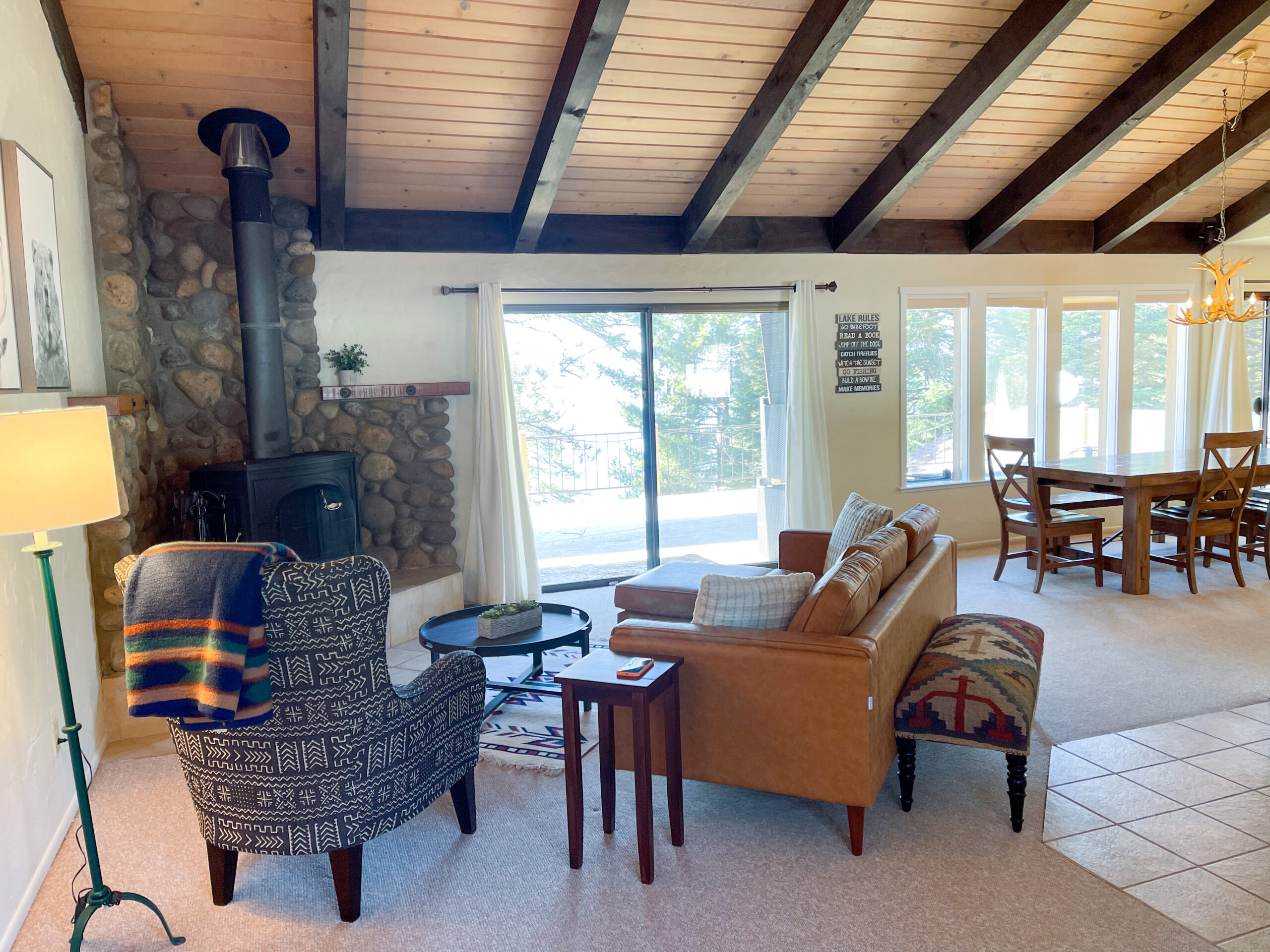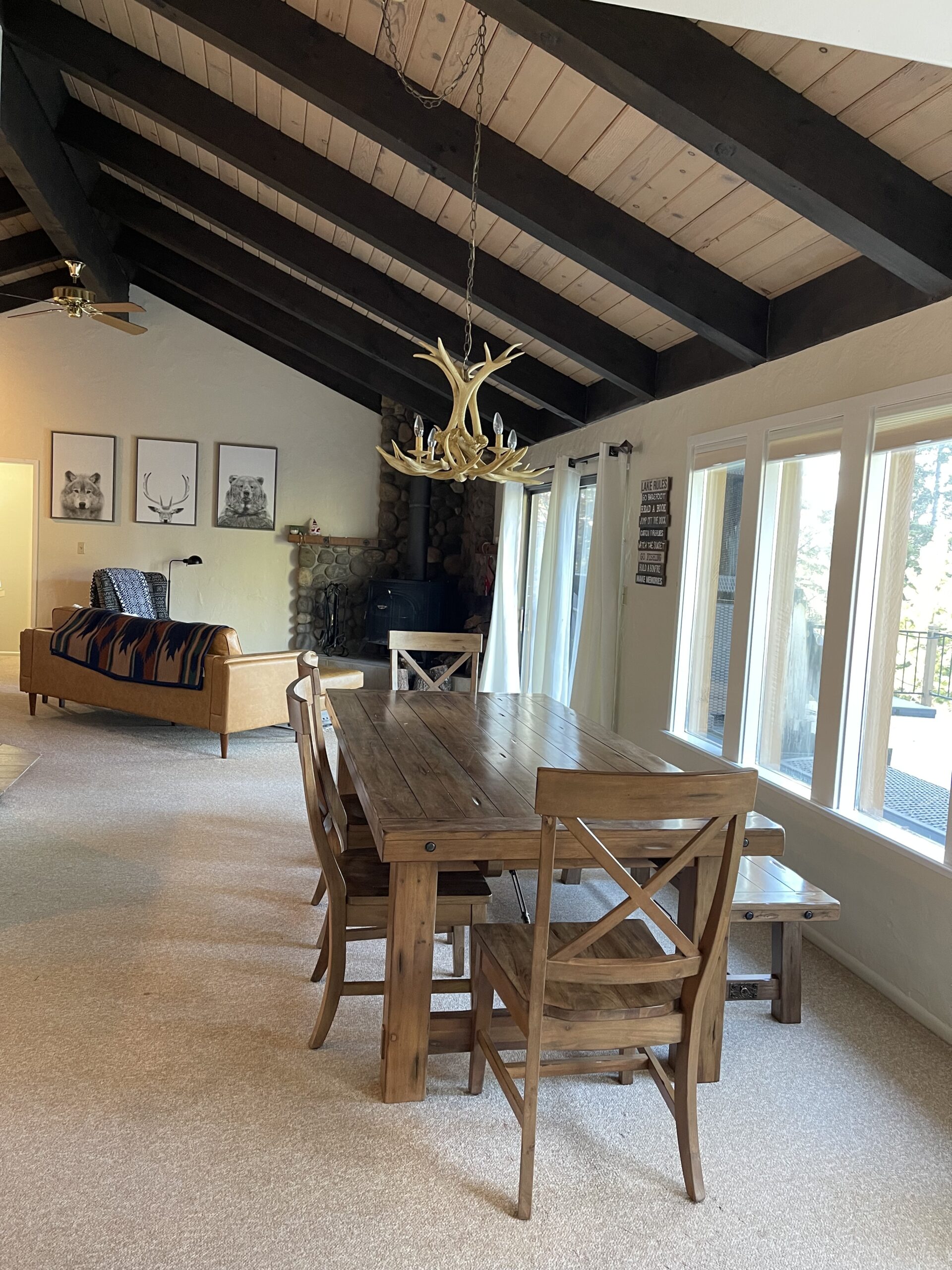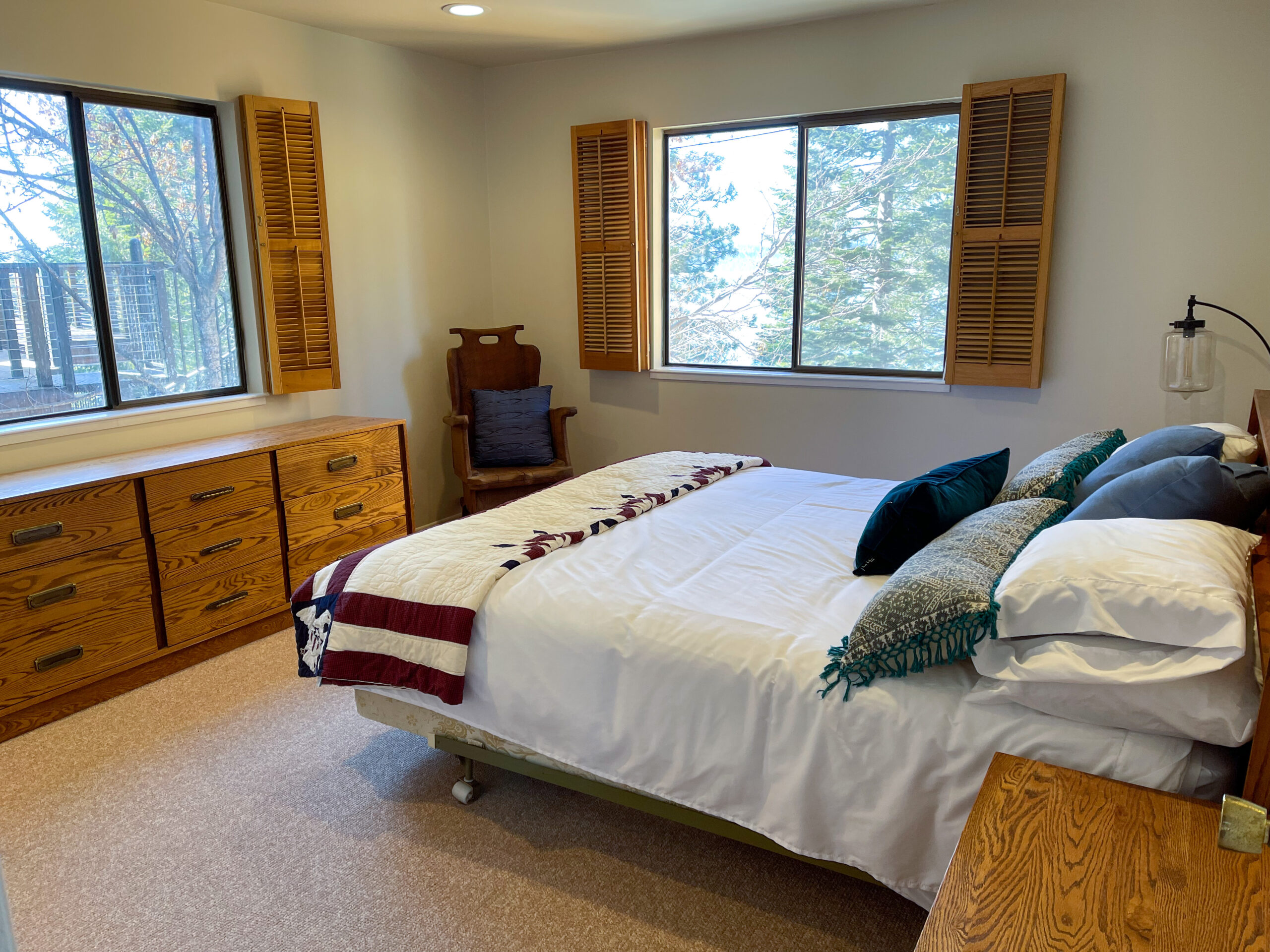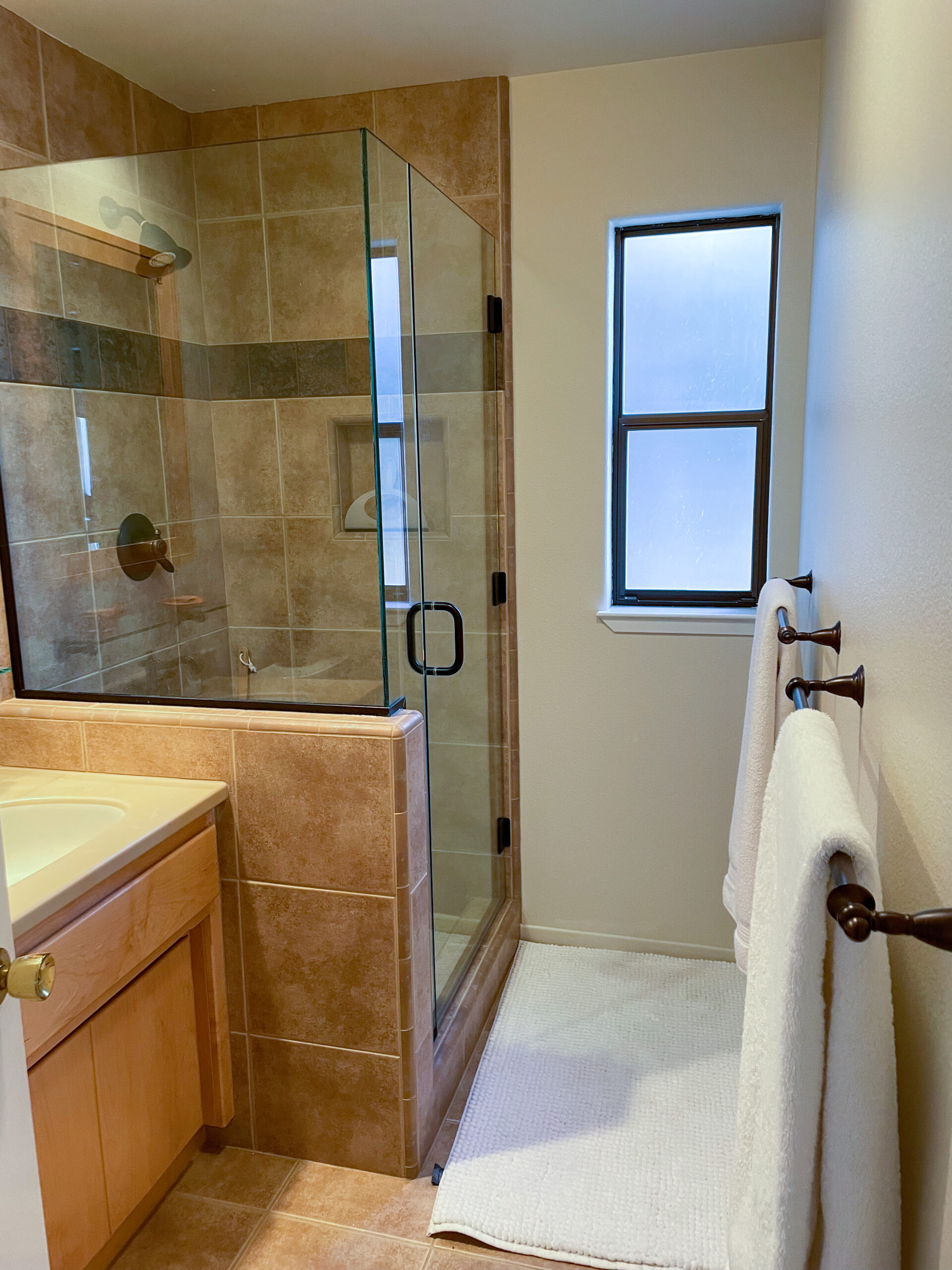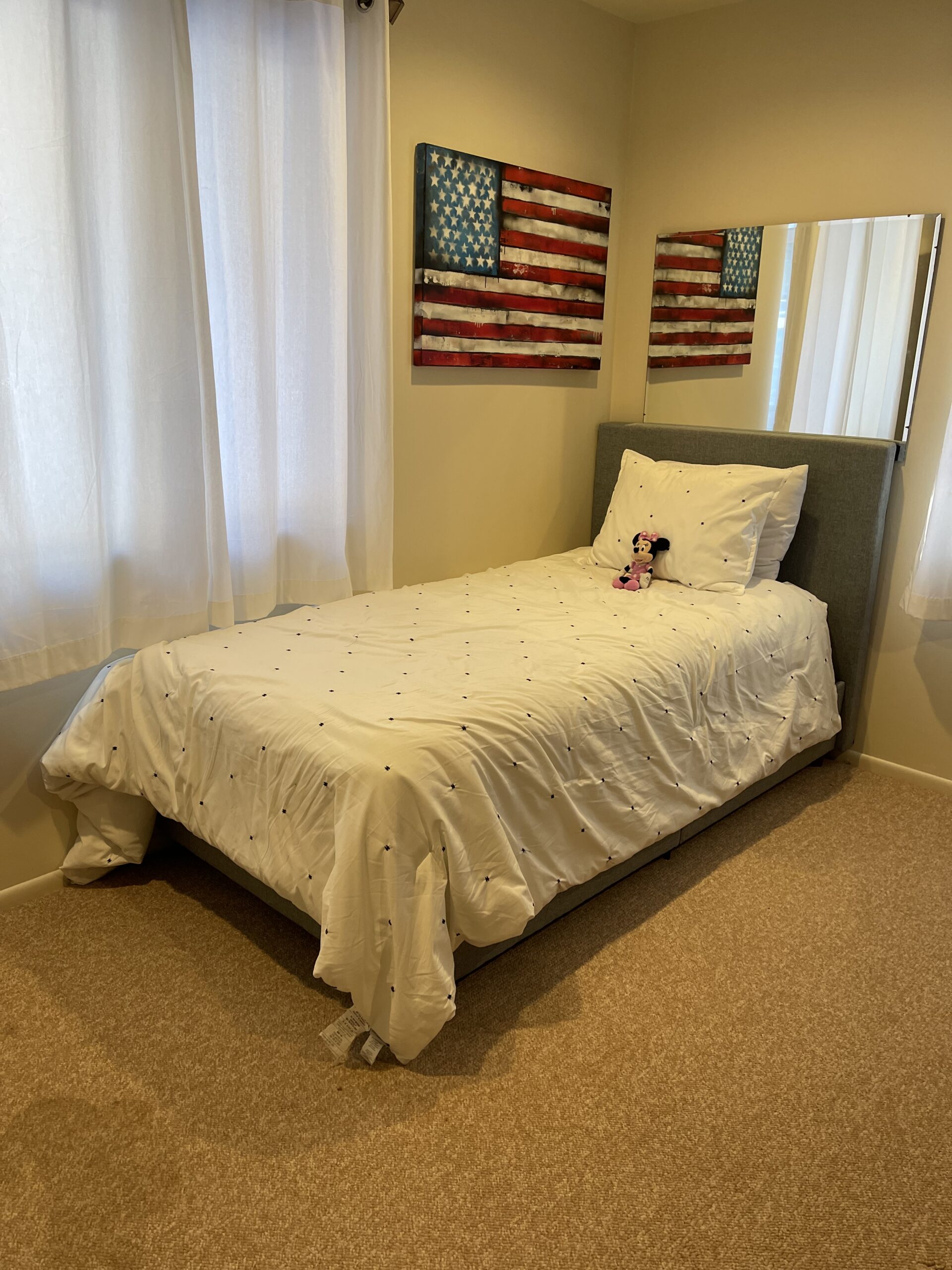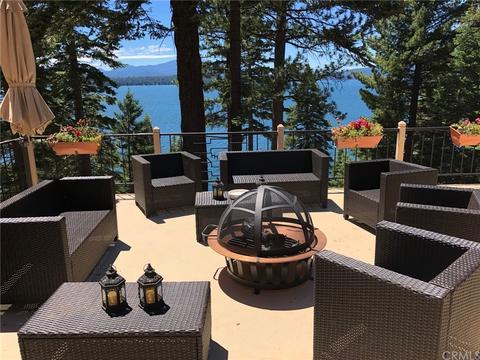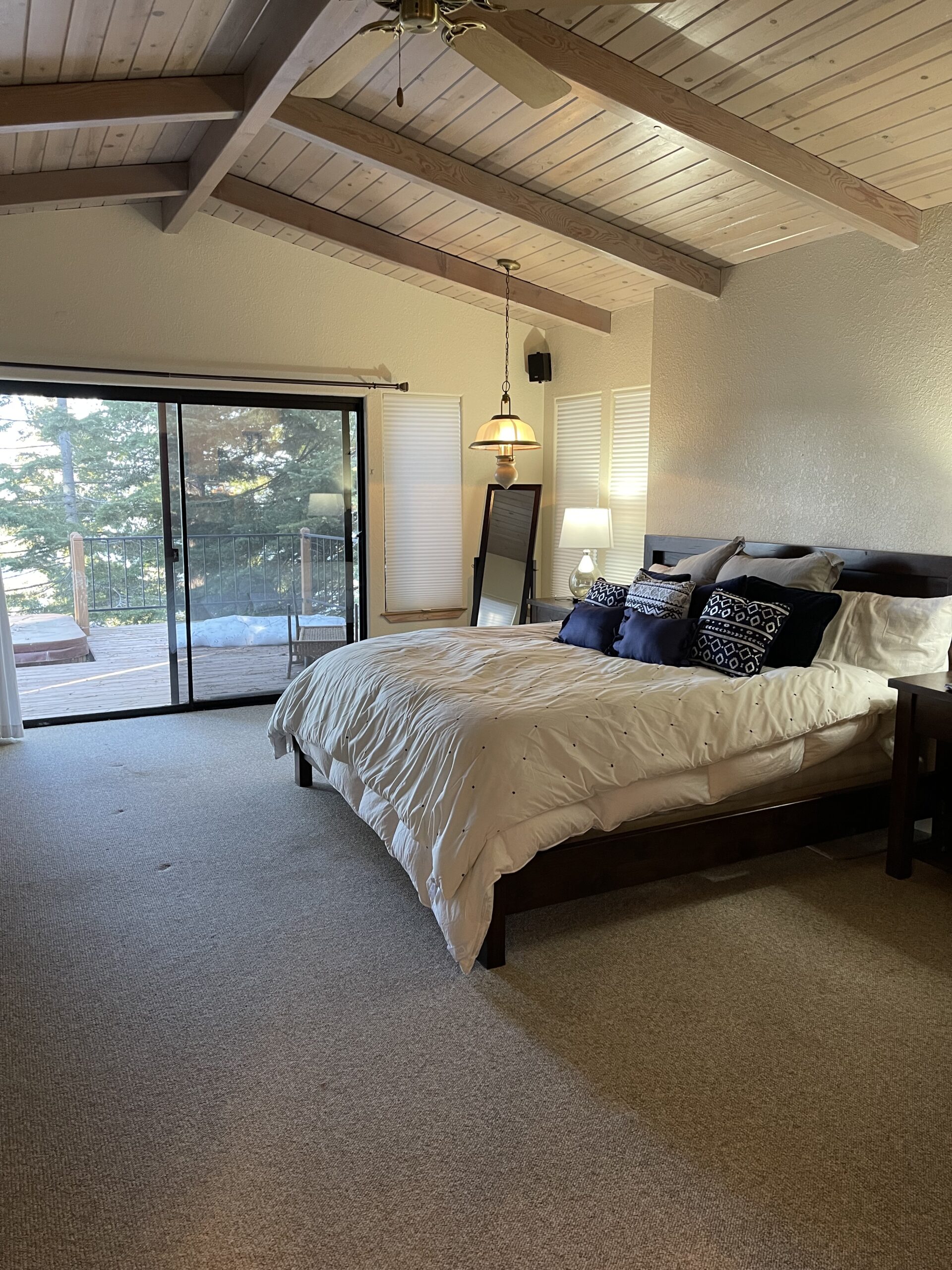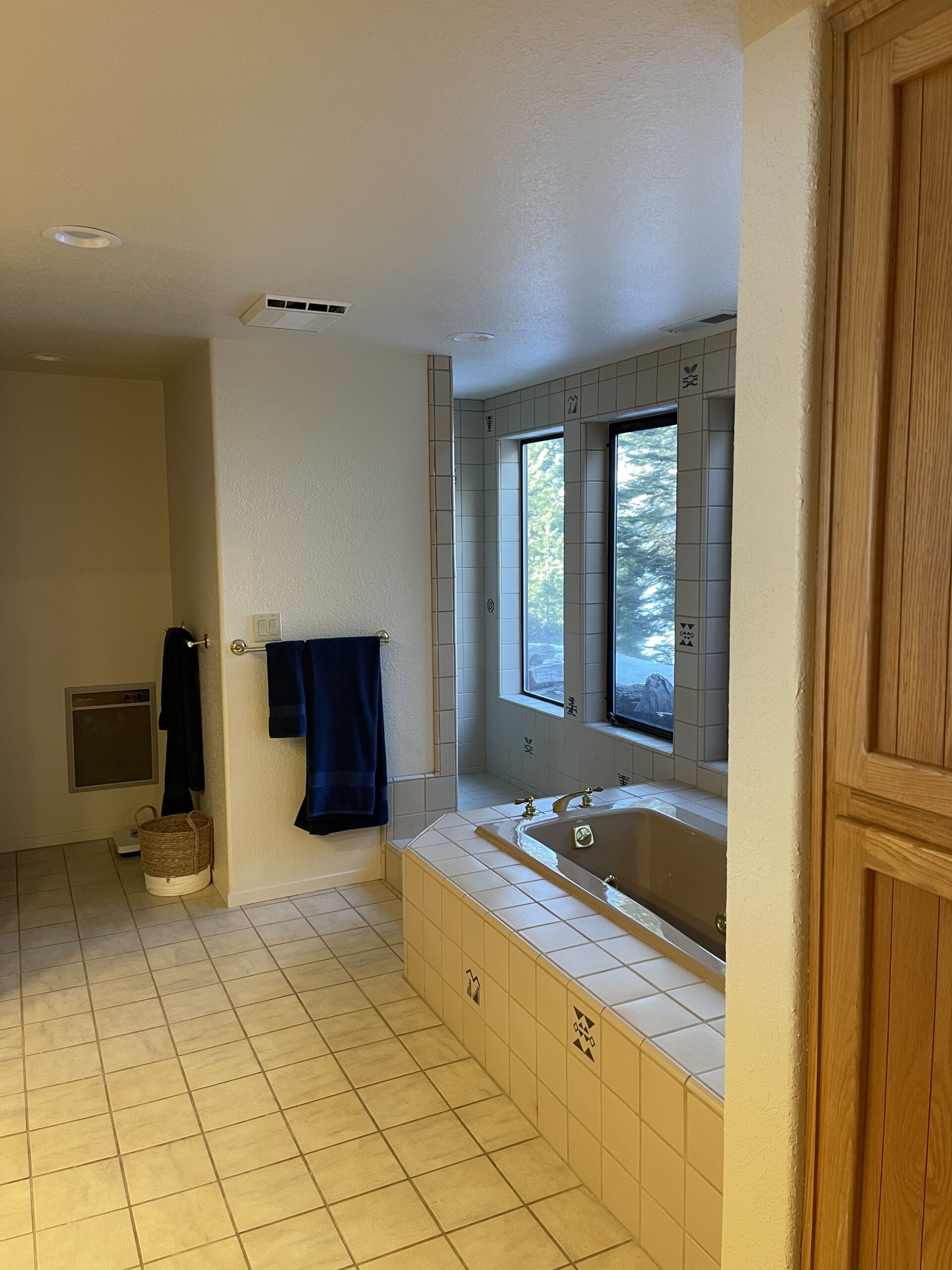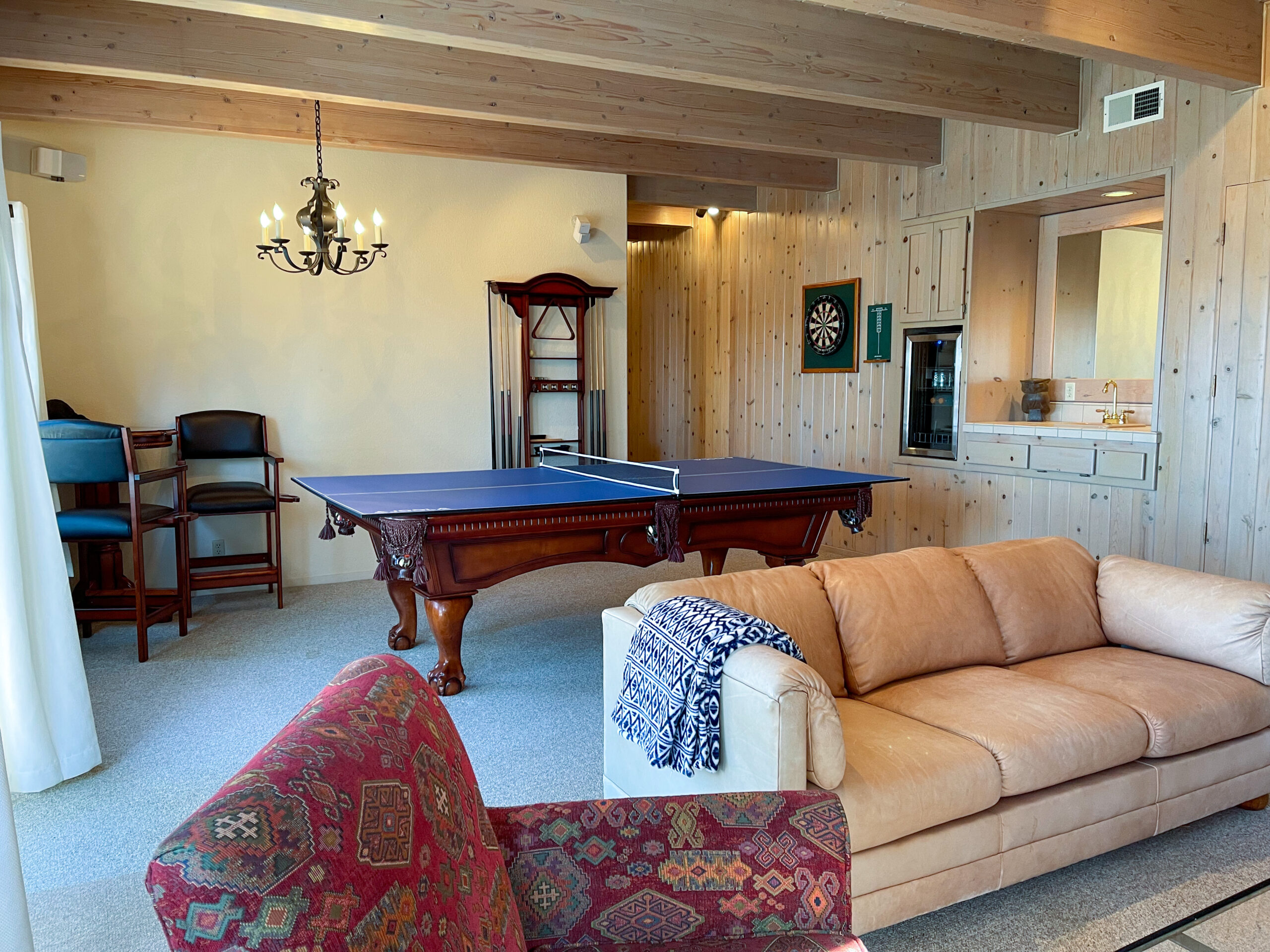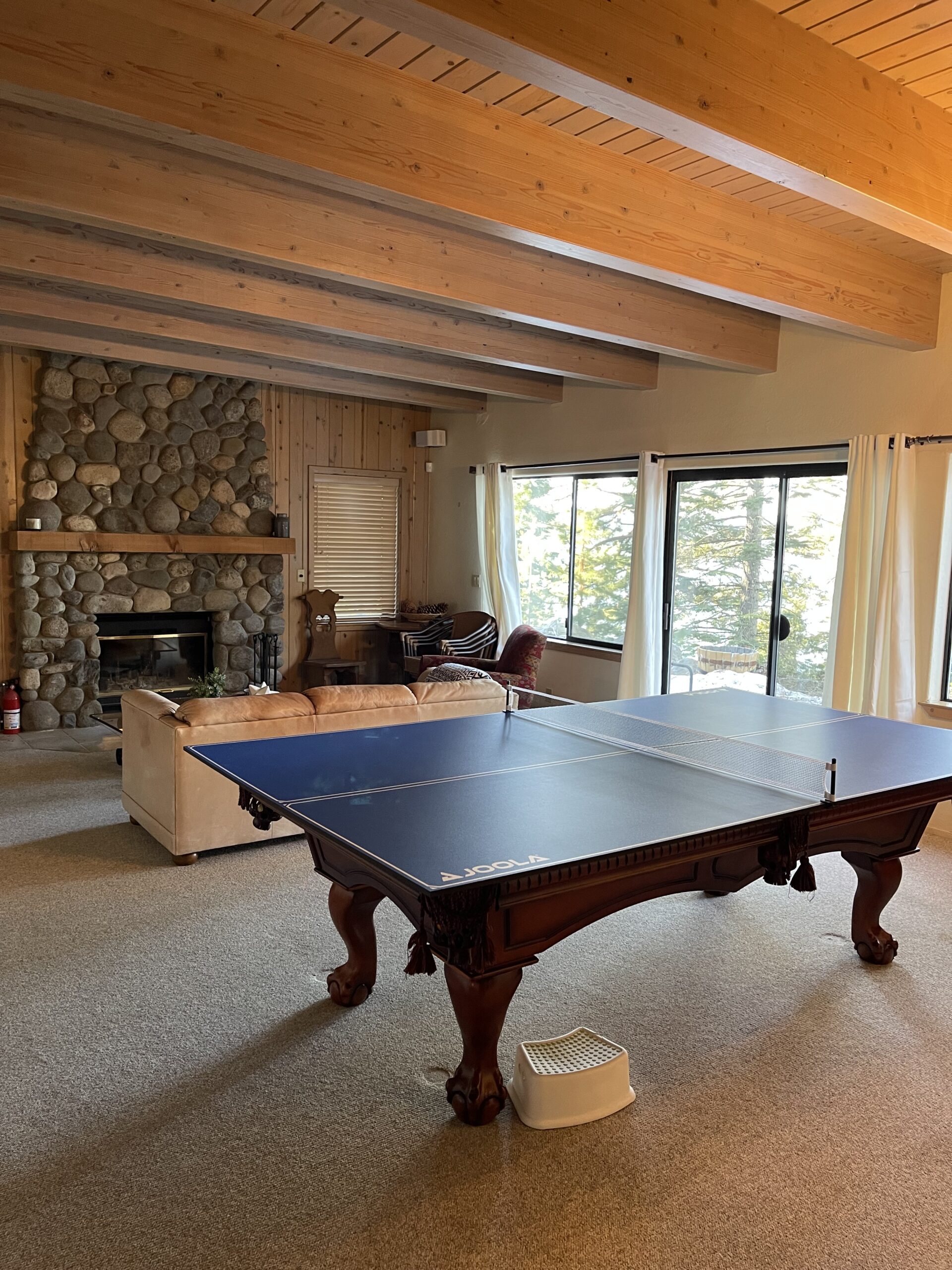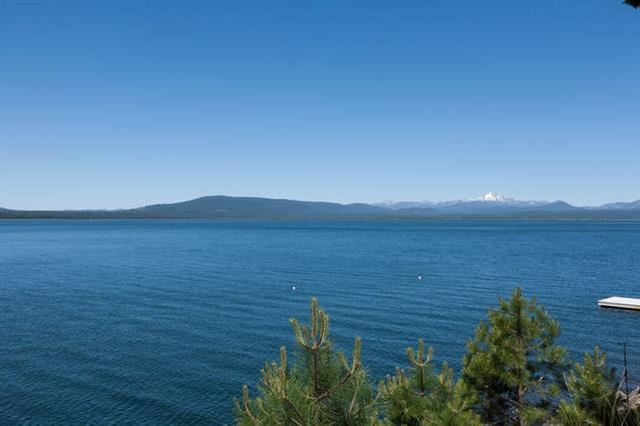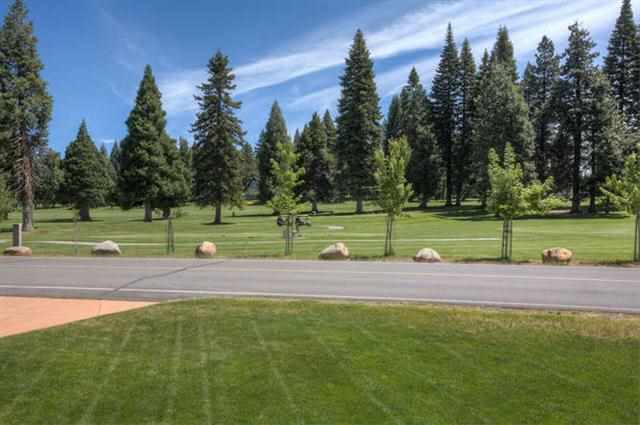 Home Features
Cable/Satellite TV
Dishwasher
Internet Access
Microwave
No Pets
No Smoking
Patio/Deck
Propane BBQ
Refrigerator
Washer/Dryer
Community Features
Boat Launch Available
Boating
Golf Course
Playground/Park
Tennis Courts
Property Details
Priced at $4000
929 Lassen View Drive
Lake Almanor, CA 96137

Area: Lake Almanor Country Club
Beds: 3
Baths: 3
Square Feet: 4000
Max Occupancy: 12
Security Deposit: 1500
Sanitizing Fee: 275
Registration Fee: 50
Garage: n/a
Year Built: n/a

11% Plumas County Tax

Property Availability
January 2022
M
T
W
T
F
S
S
1
2
3
4
5
6
7
8
9
10
11
12
13
14
15
16
17
18
19
20
21
22
23
24
25
26
27
28
29
30
31
February 2022
M
T
W
T
F
S
S
1
2
3
4
5
6
7
8
9
10
11
12
13
14
15
16
17
18
19
20
21
22
23
24
25
26
27
28
March 2022
M
T
W
T
F
S
S
1
2
3
4
5
6
7
8
9
10
11
12
13
14
15
16
17
18
19
20
21
22
23
24
25
26
27
28
29
30
31
April 2022
M
T
W
T
F
S
S
1
2
3
4
5
6
7
8
9
10
11
12
13
14
15
16
17
18
19
20
21
22
23
24
25
26
27
28
29
30
May 2022
M
T
W
T
F
S
S
1
2
3
4
5
6
7
8
9
10
11
12
13
14
15
16
17
18
19
20
21
22
23
24
25
26
27
28
29
30
31
June 2022
M
T
W
T
F
S
S
1
2
3
4
5
6
7
8
9
10
11
12
13
14
15
16
17
18
19
20
21
22
23
24
25
26
27
28
29
30
July 2022
M
T
W
T
F
S
S
1
2
3
4
5
6
7
8
9
10
11
12
13
14
15
16
17
18
19
20
21
22
23
24
25
26
27
28
29
30
31
August 2022
M
T
W
T
F
S
S
1
2
3
4
5
6
7
8
9
10
11
12
13
14
15
16
17
18
19
20
21
22
23
24
25
26
27
28
29
30
31
September 2022
M
T
W
T
F
S
S
1
2
3
4
5
6
7
8
9
10
11
12
13
14
15
16
17
18
19
20
21
22
23
24
25
26
27
28
29
30
October 2022
M
T
W
T
F
S
S
1
2
3
4
5
6
7
8
9
10
11
12
13
14
15
16
17
18
19
20
21
22
23
24
25
26
27
28
29
30
31
November 2022
M
T
W
T
F
S
S
1
2
3
4
5
6
7
8
9
10
11
12
13
14
15
16
17
18
19
20
21
22
23
24
25
26
27
28
29
30
December 2022
M
T
W
T
F
S
S
1
2
3
4
5
6
7
8
9
10
11
12
13
14
15
16
17
18
19
20
21
22
23
24
25
26
27
28
29
30
31
Questions / Reservation Request