Kokanee Lodge- 133 Kokanee Trail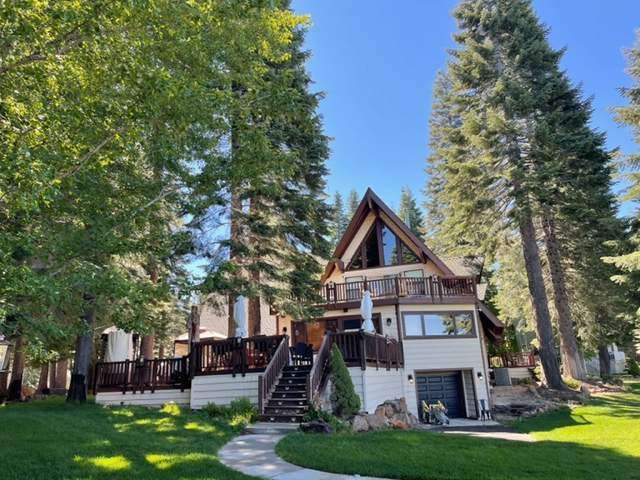 The most picturesque way to spend your vacation getaway is in this spectacular lakefront home located in Lake Almanor West. Panoramic views of Mt. Lassen and the quiet West Shore cove make this location unbeatable! This home comes fully loaded with an expansive of lawn for your family to play games and hangout on, a large dock and two buoys and plenty of outdoor seating on the patio for making memories. This 5,000 square foot house is fully loaded with brand new appliances in the large open kitchen which has views of the lake and Mt. Lassen. There are 7 full size bathrooms and 7 bedrooms each with their own TV. The first level has 3 bedrooms and three full bathrooms. Two of the first floor bedrooms each have 1 queen and a small fold out twin. The third bedroom on this floor contains a king bed. As your head upstairs there is a large master bedroom with large vaulted ceilings that has 2 queen beds. There is an additional room with a king bed and an office with a queen futon. As your head up the spiral staircase into the loft there is a queen bed and full bathroom. The second level is also home to an elaborate game room with air hokey, a pingpong table, pool table, foosball, shuffleboard and a card table. Lets not forget the private movie theater!!
This home has everything you need and more for the perfect family vacation!
SHEETS, TOWELS AND PAPER PRODUCTS ARE NOT INCLUDED!
Beds: 2 King, 5 queens, 1 Futon, 2 T pullouts
Requires a 3 night minimum: $1700/night
Holiday Rate $2,000/night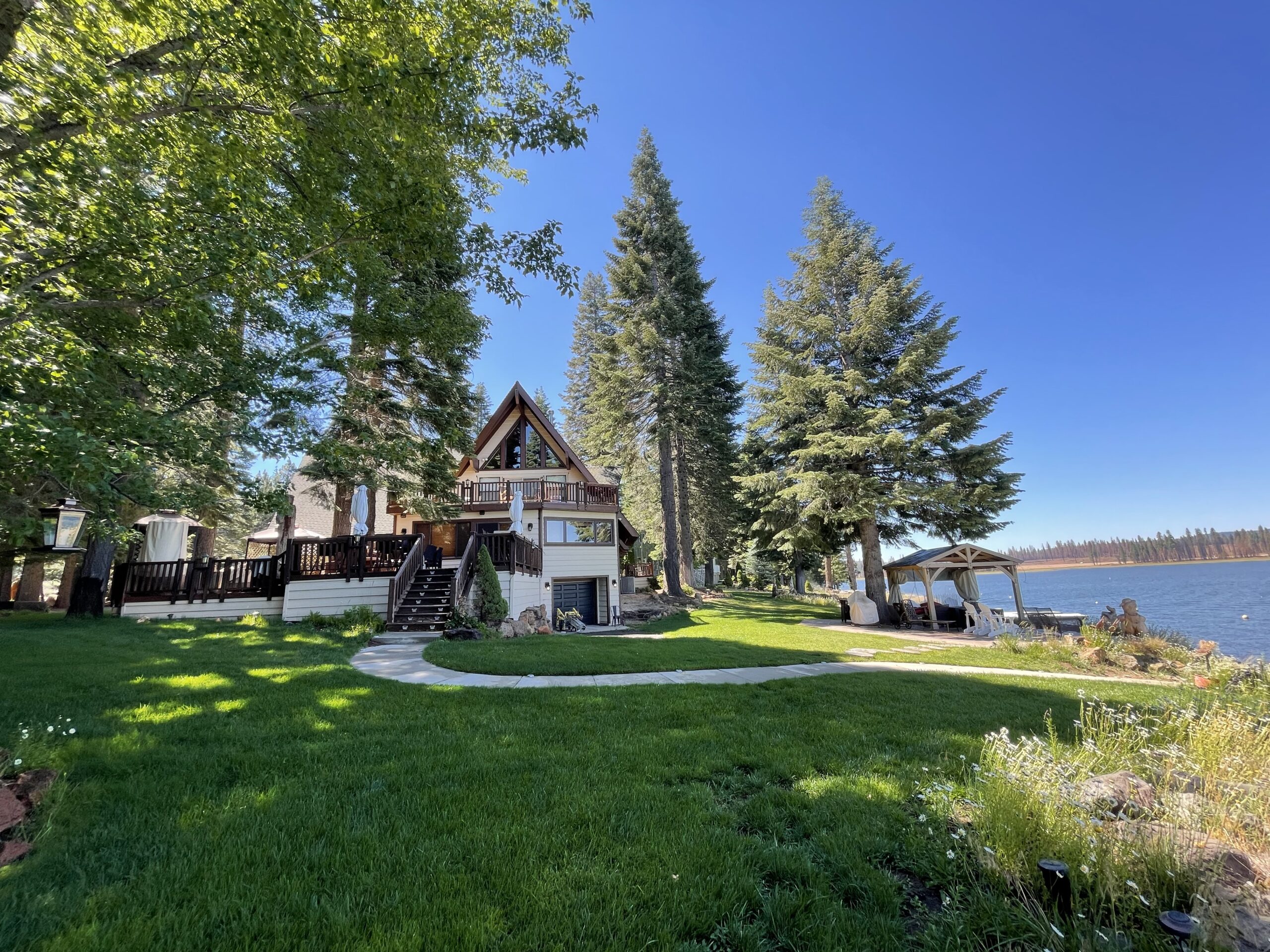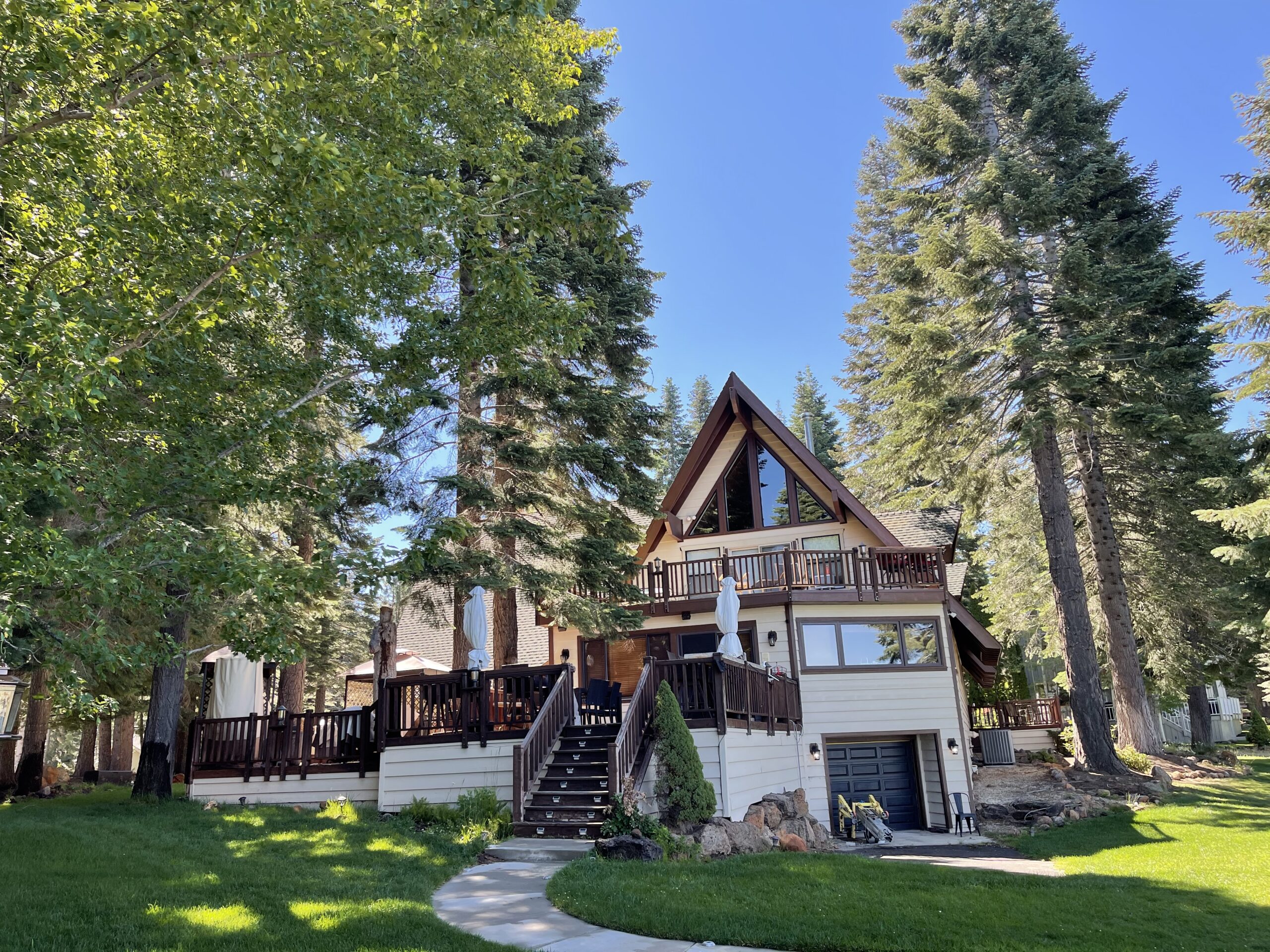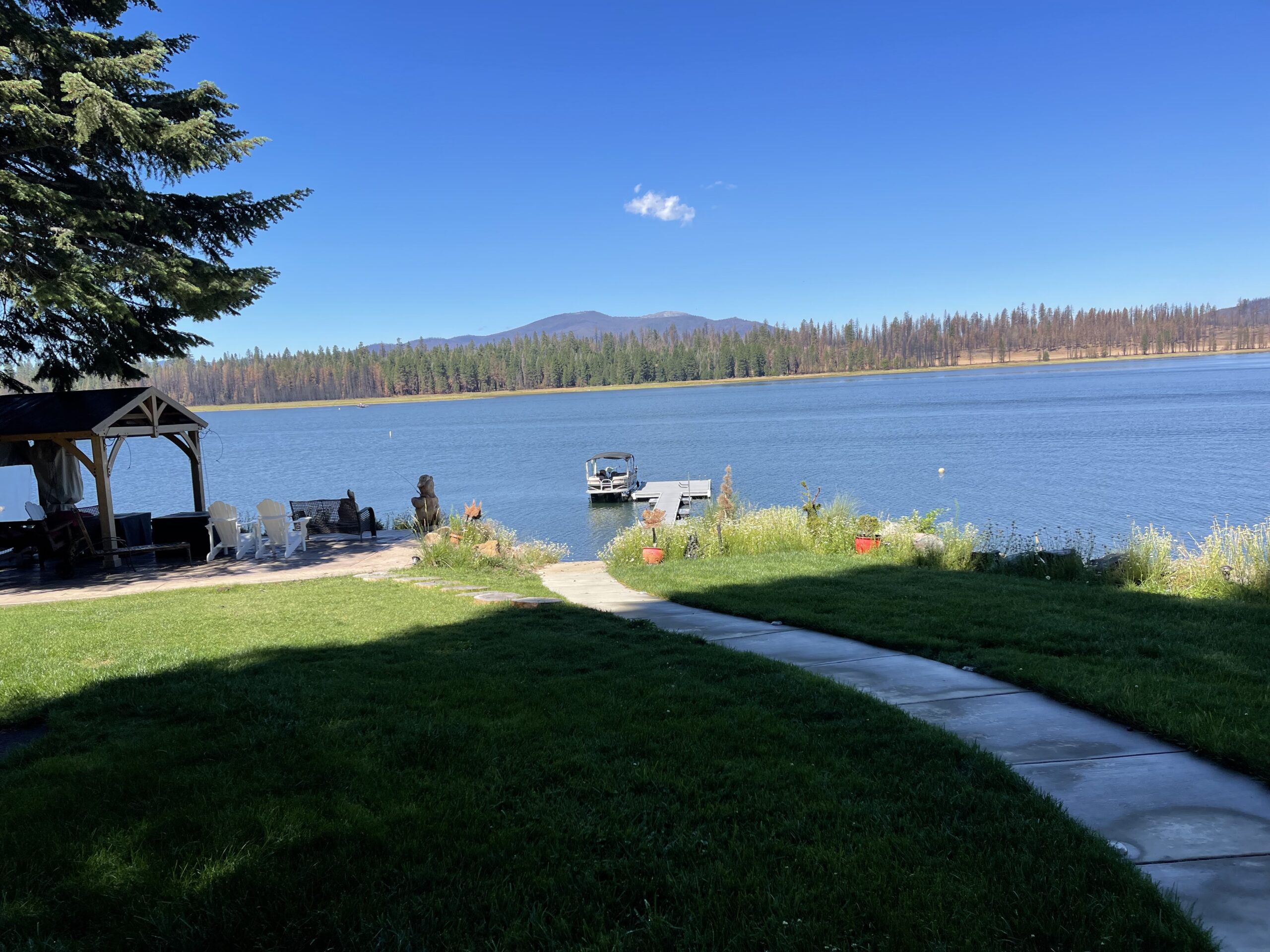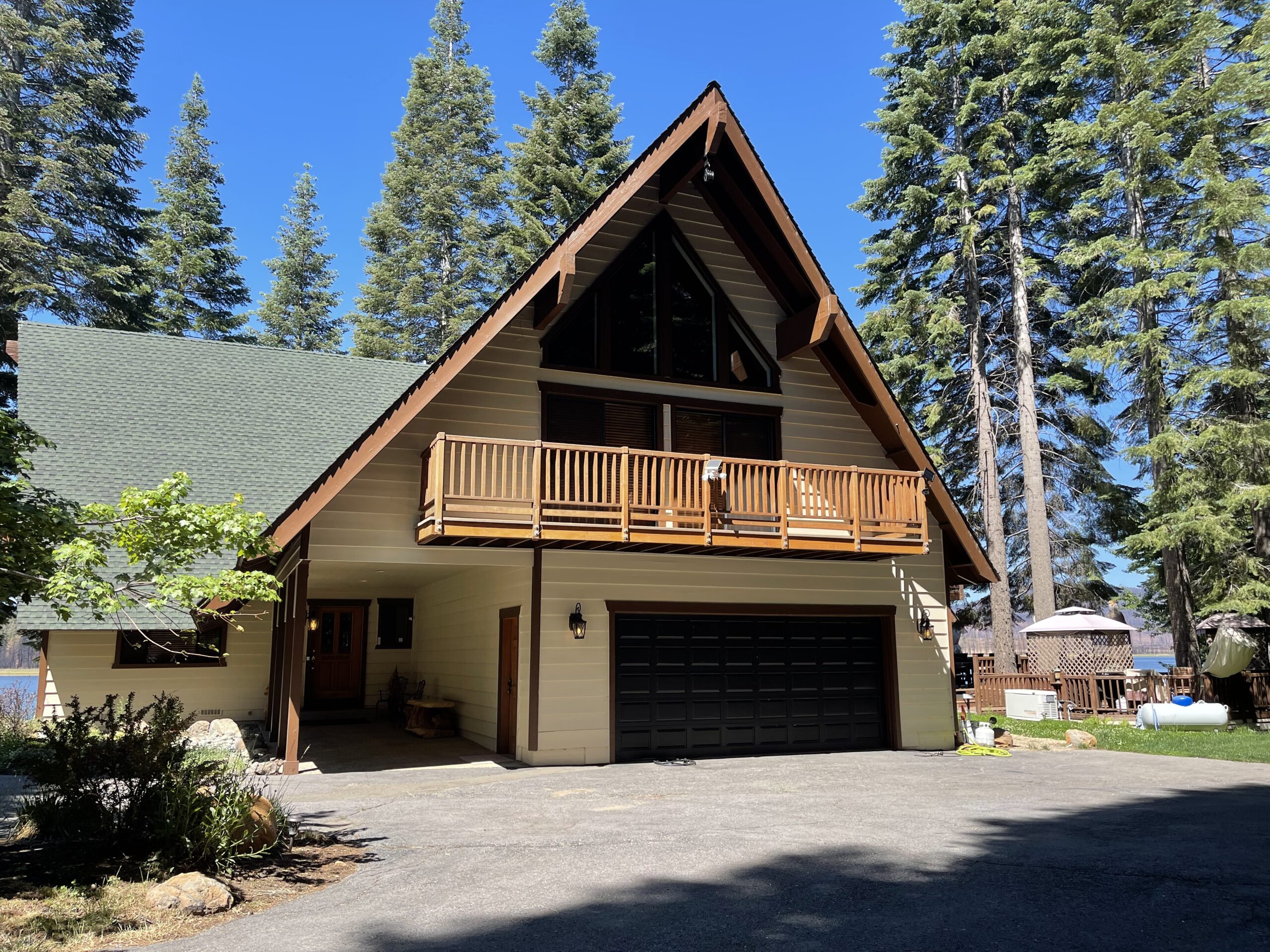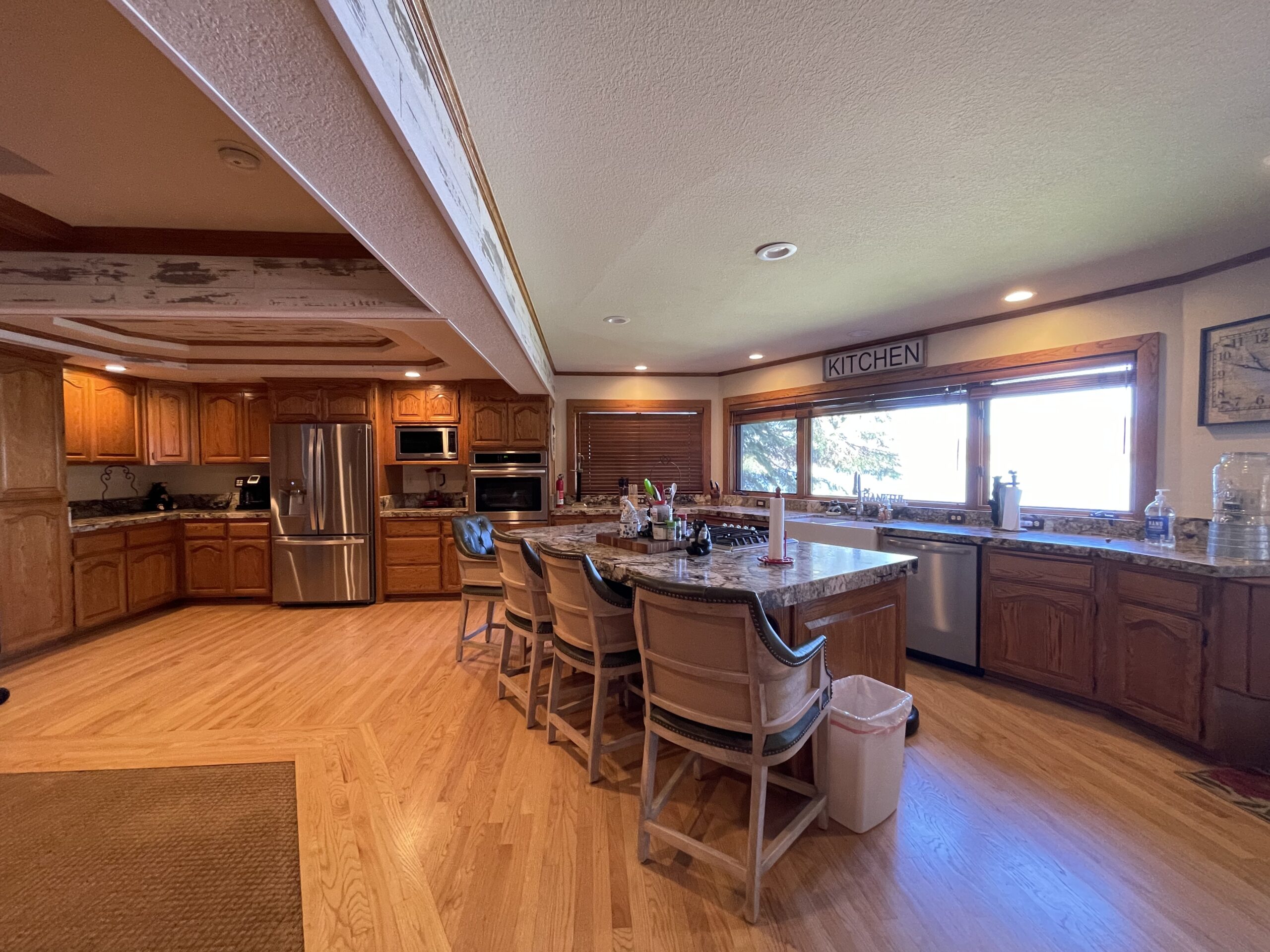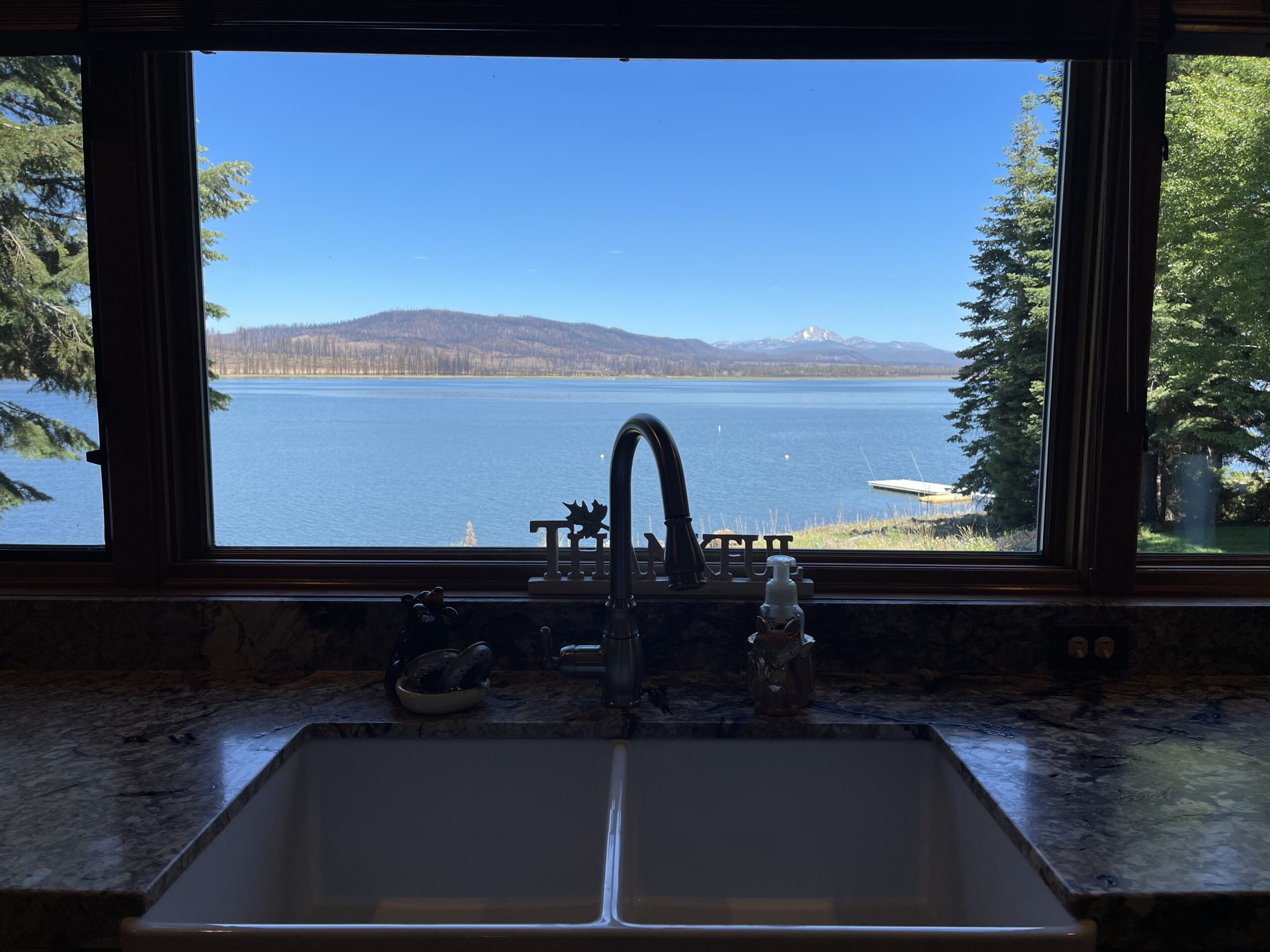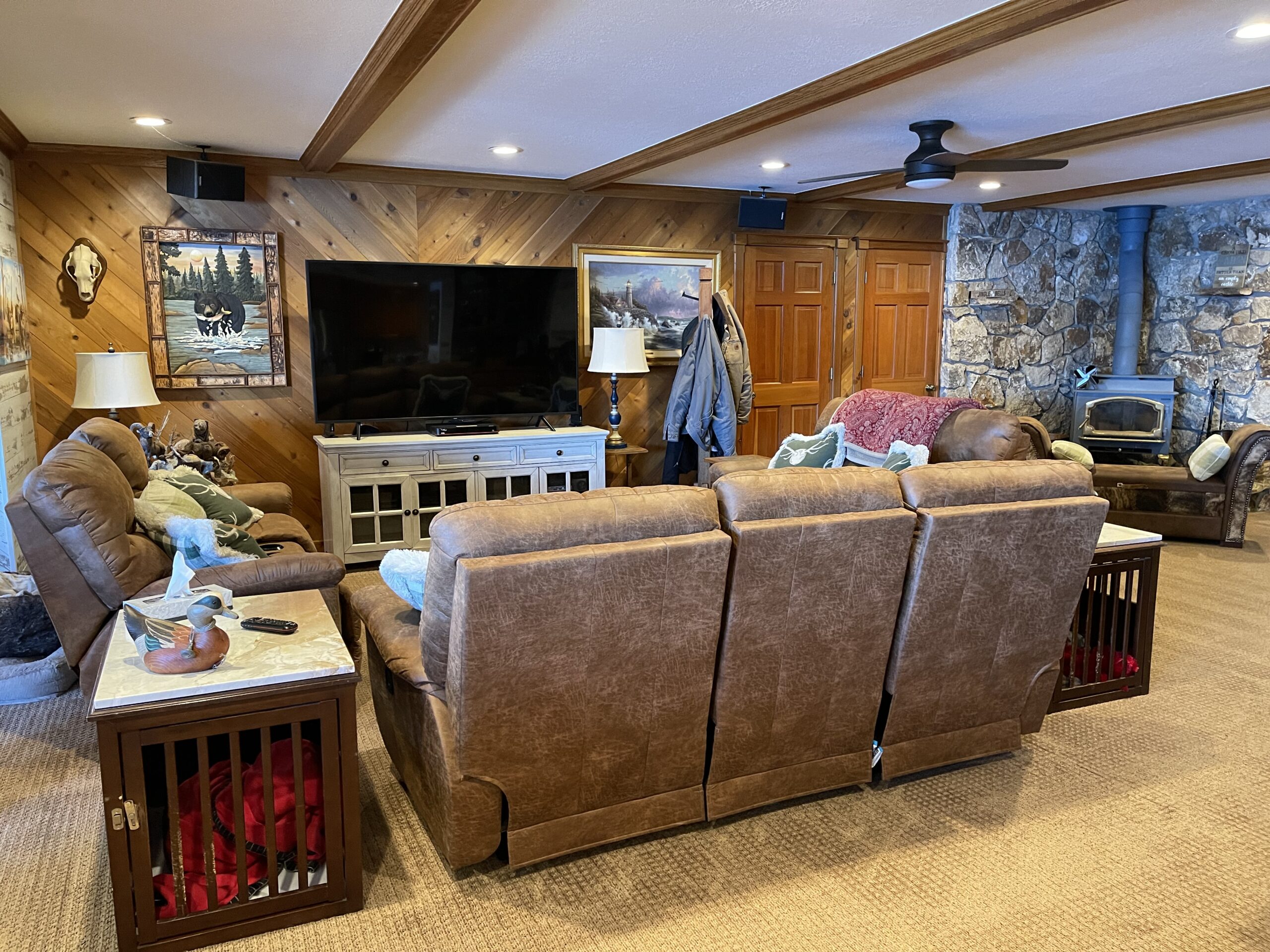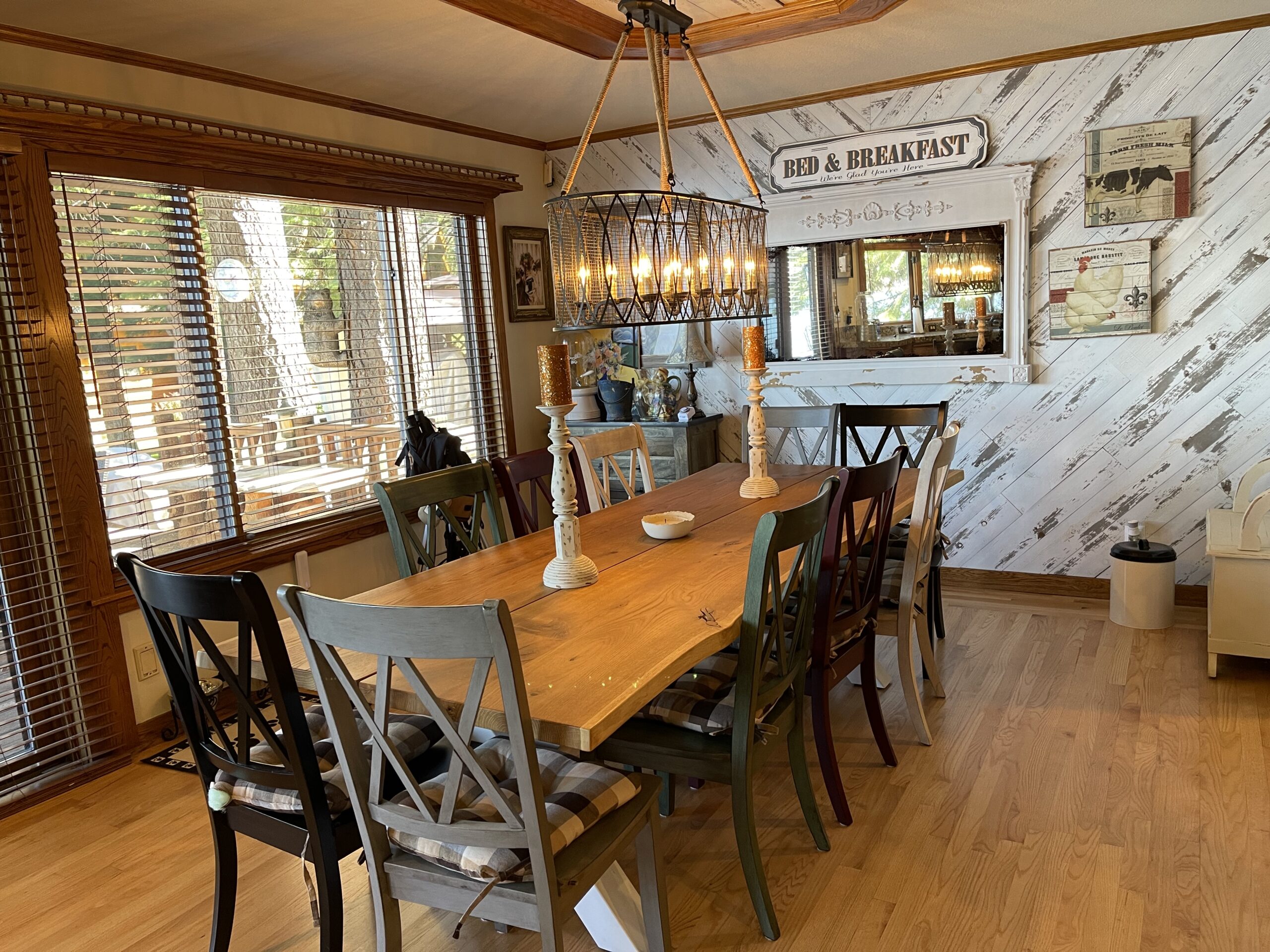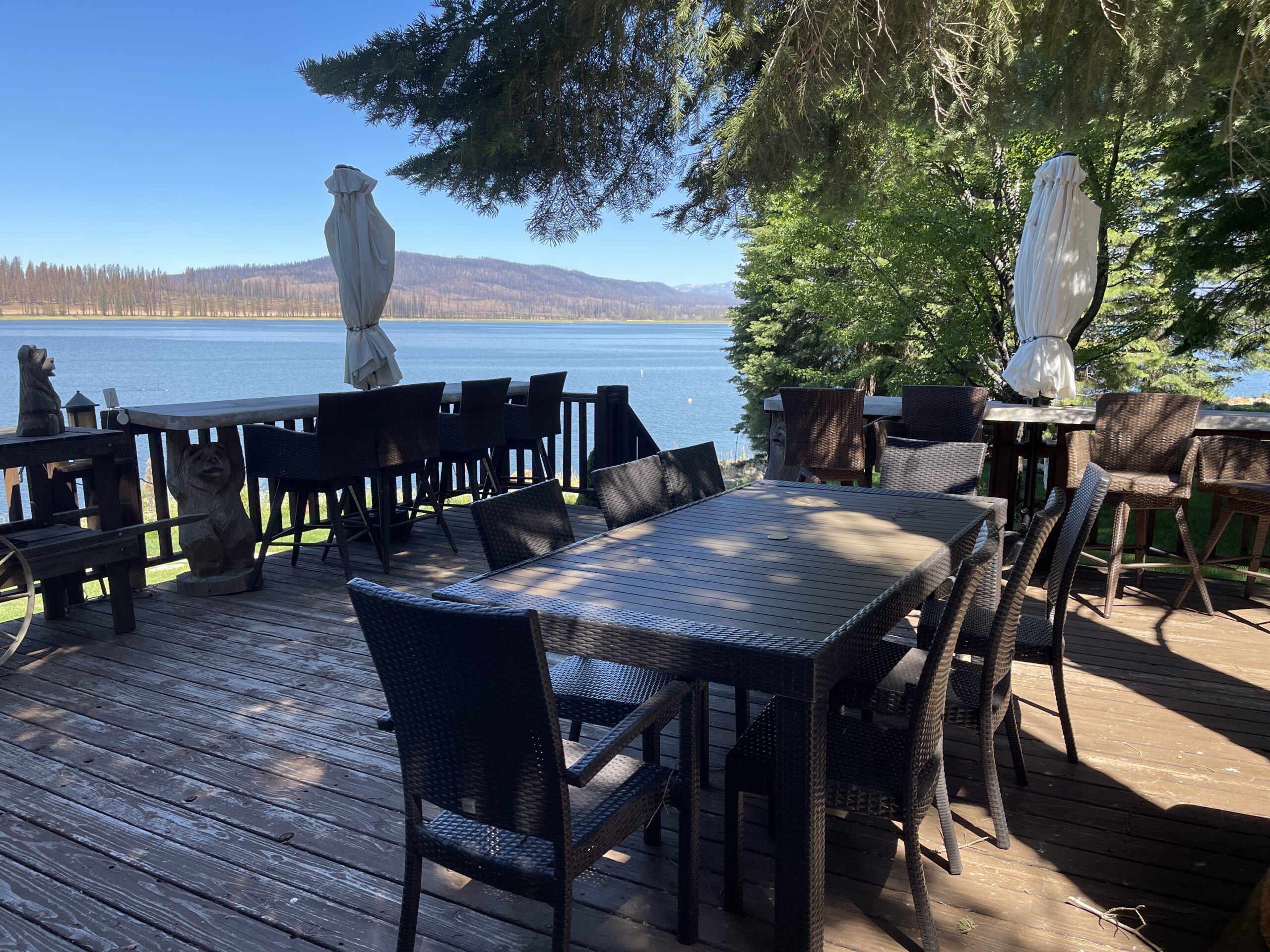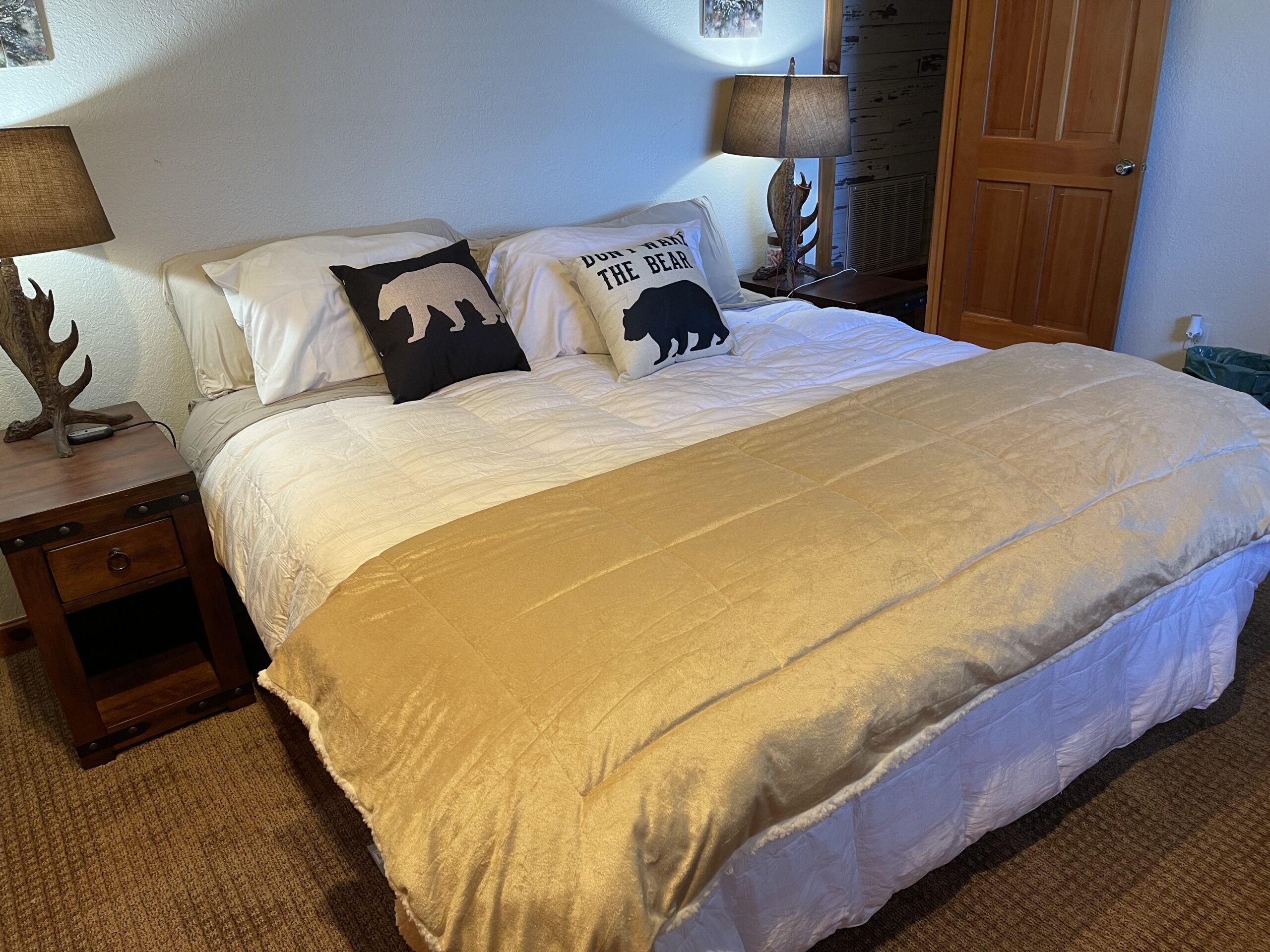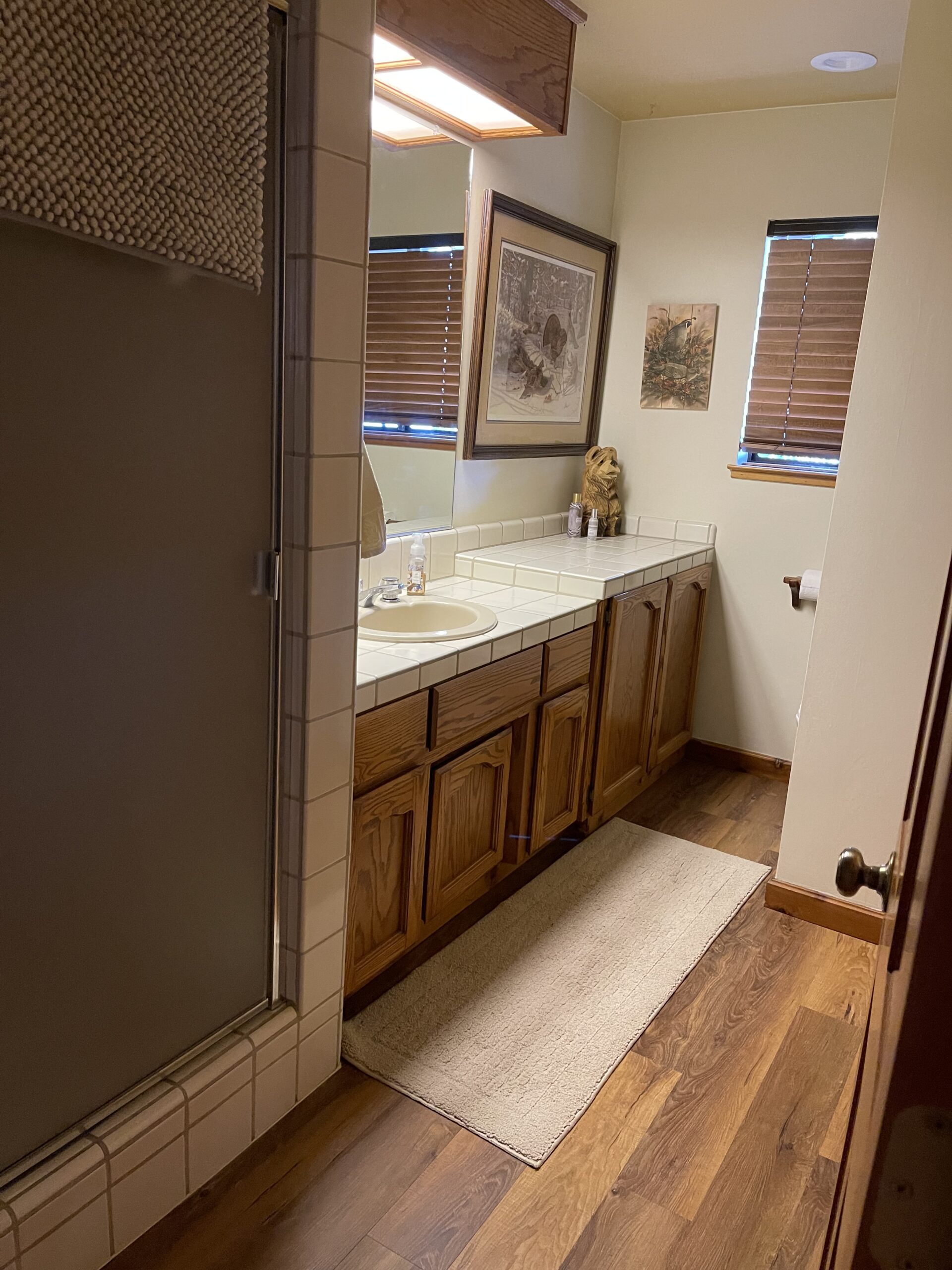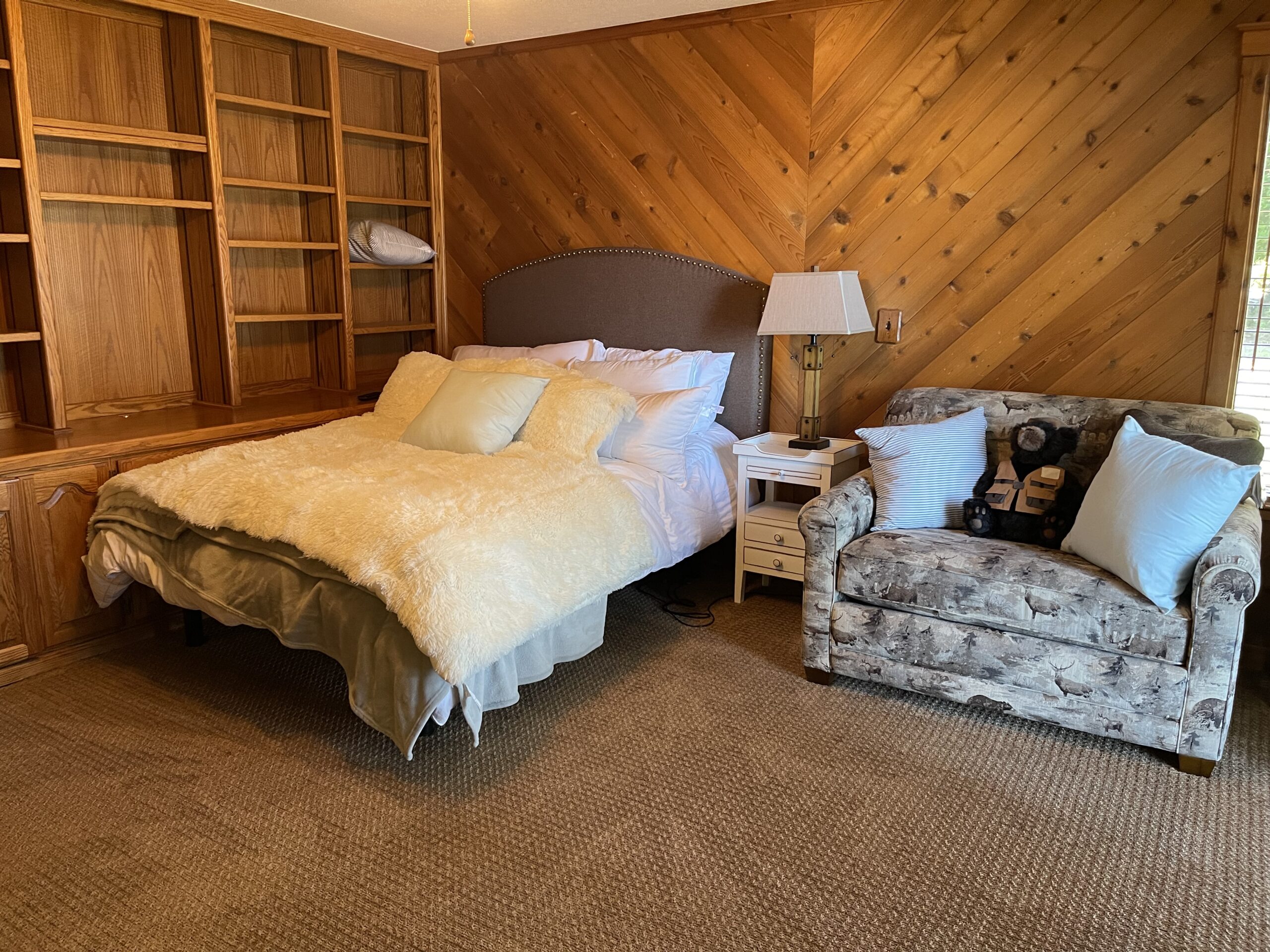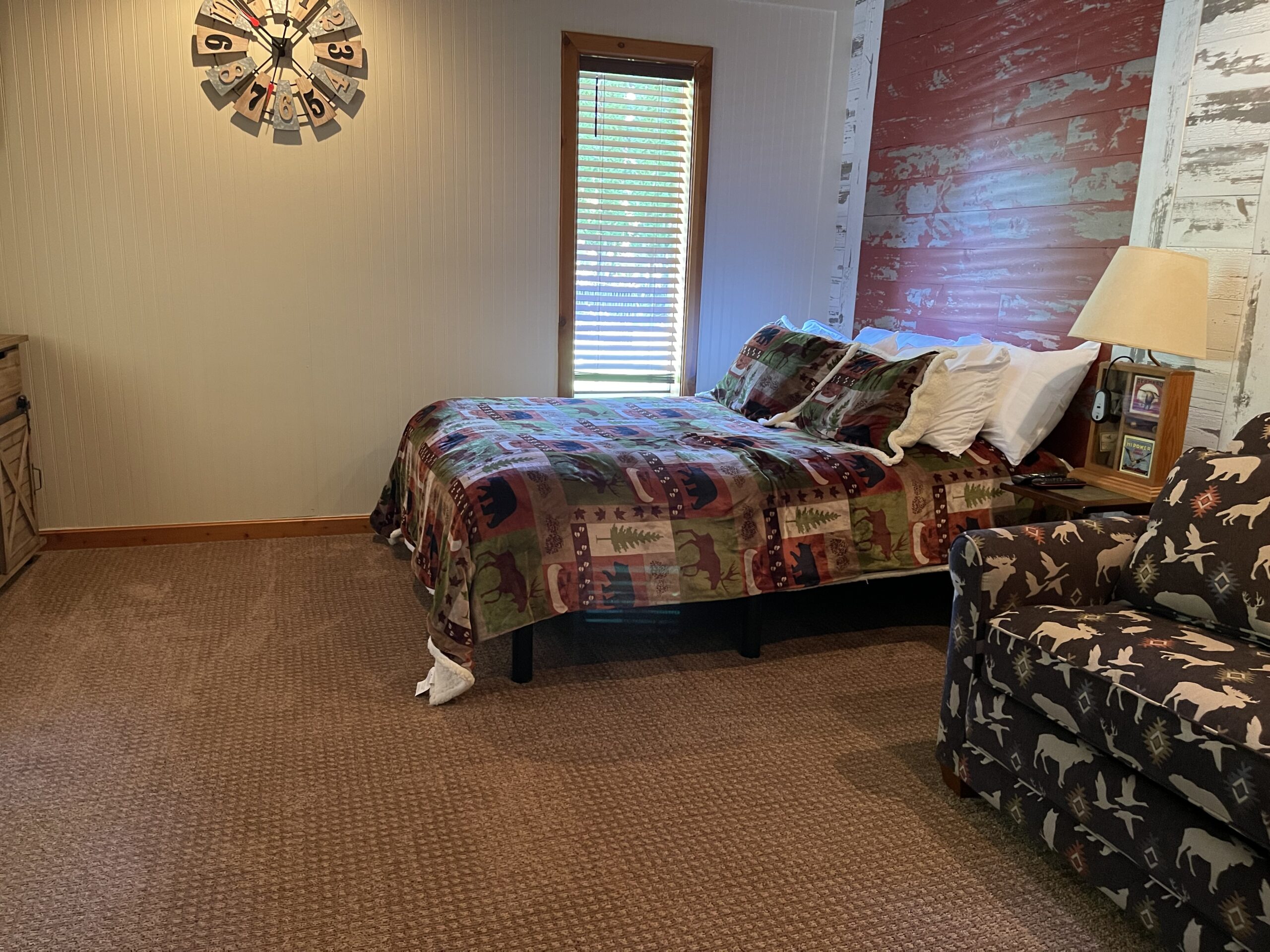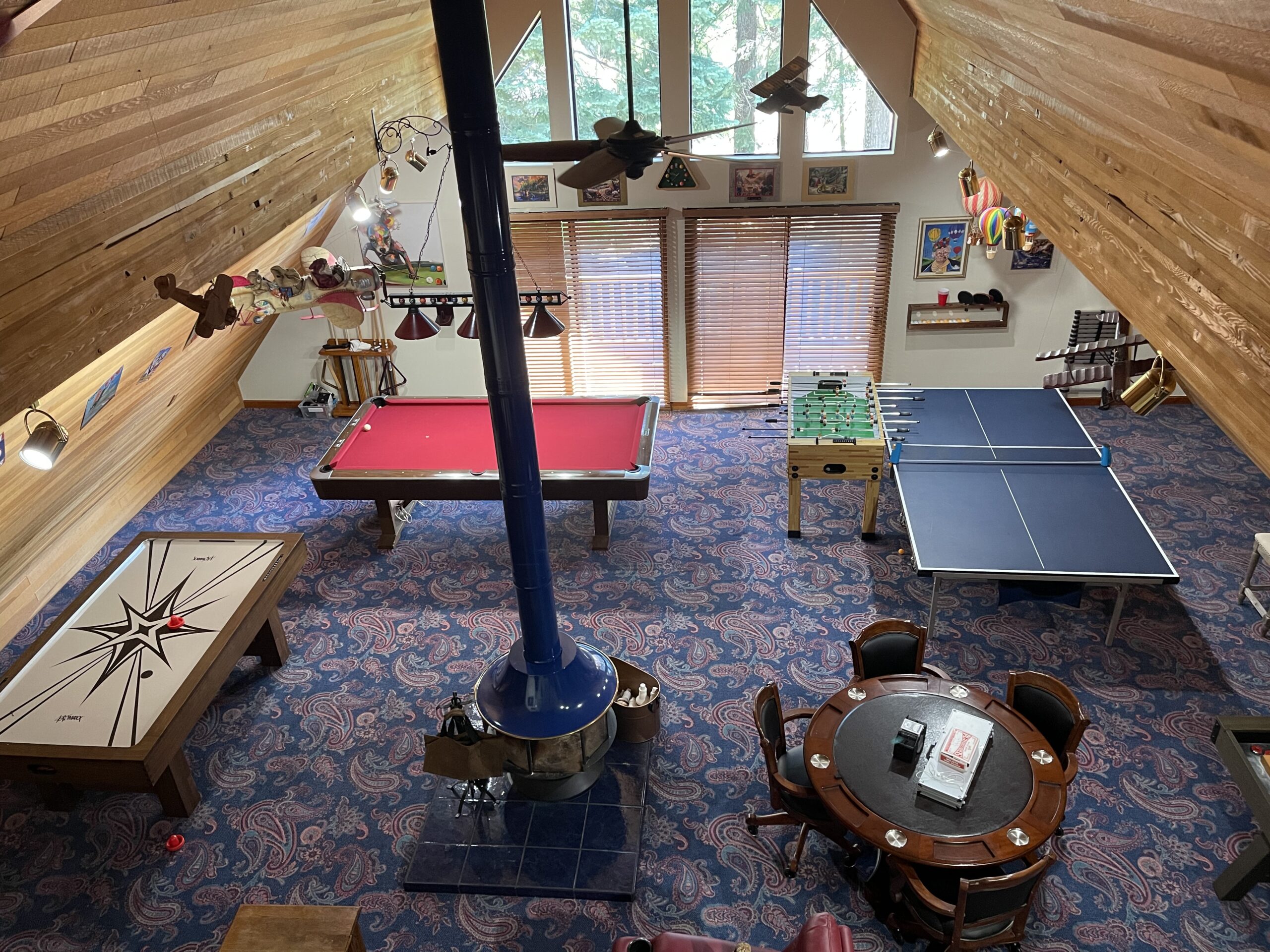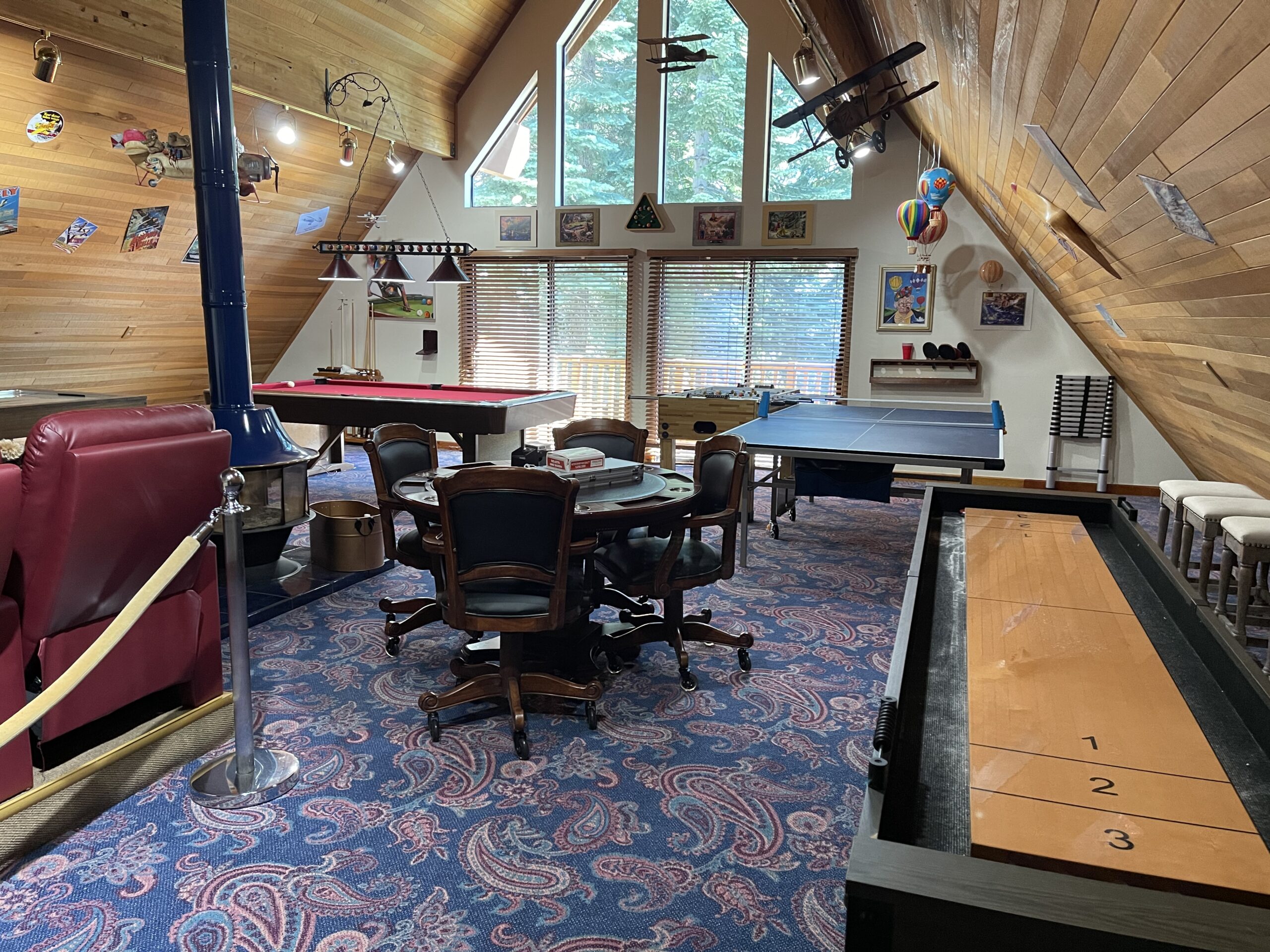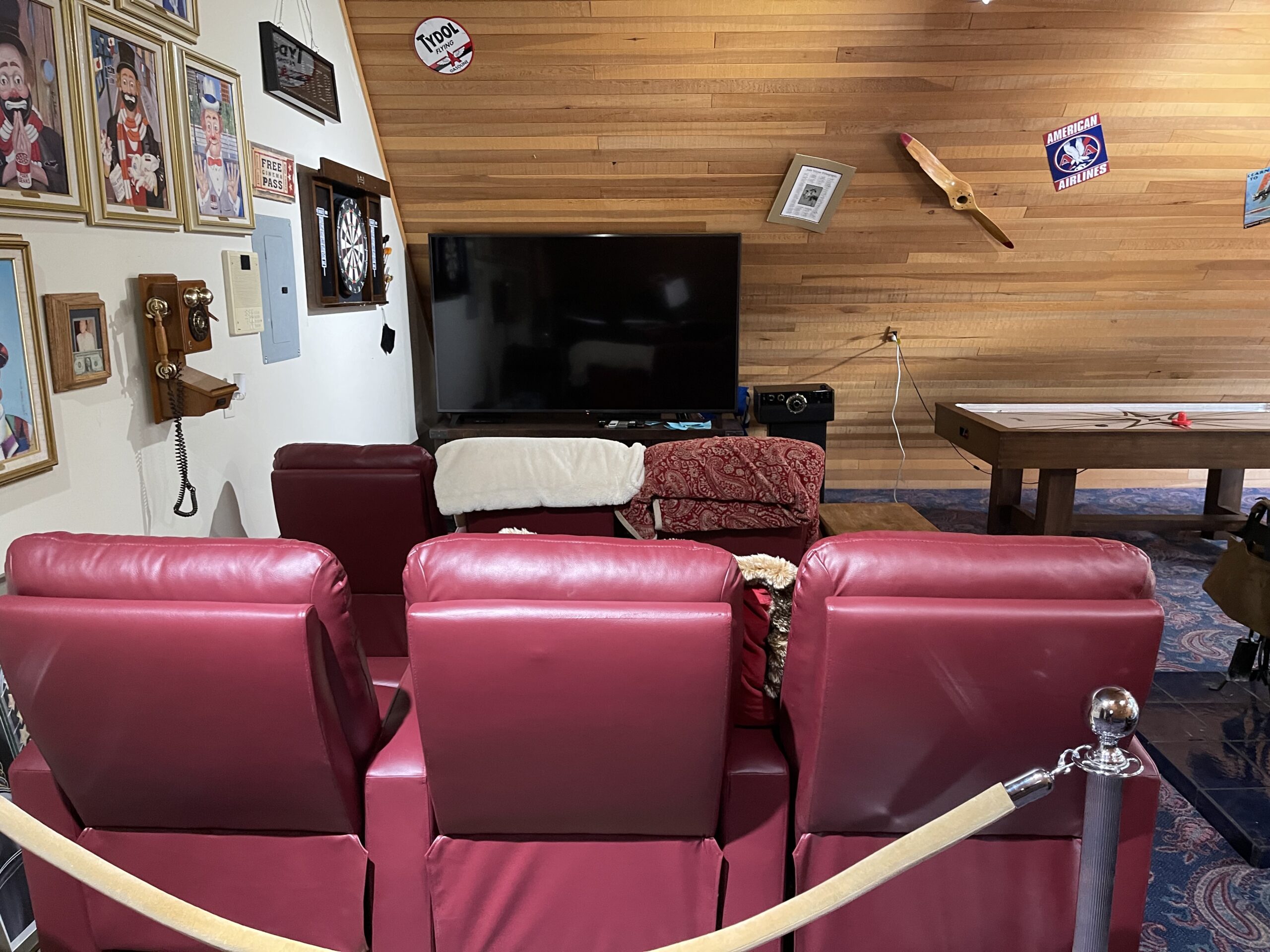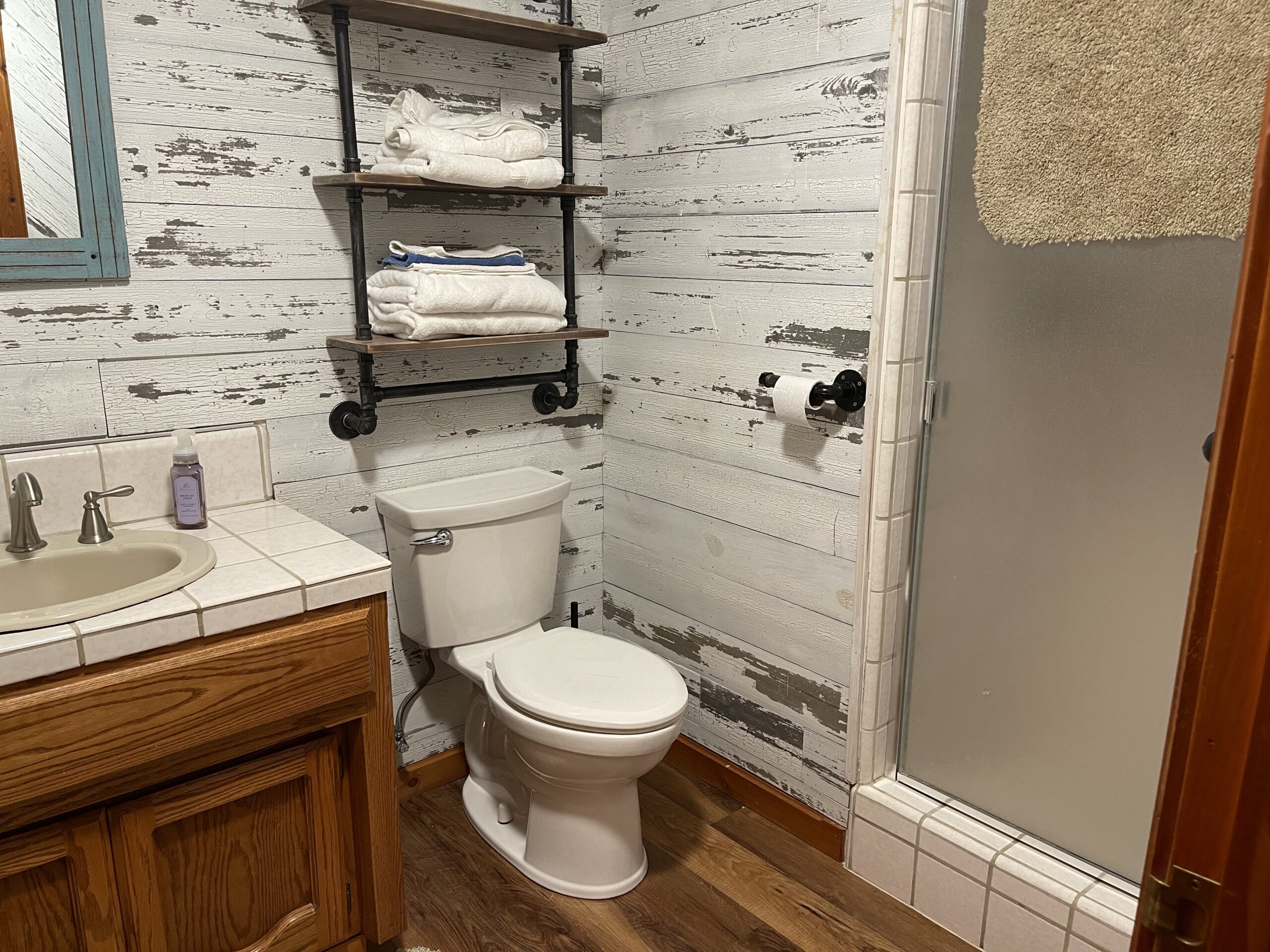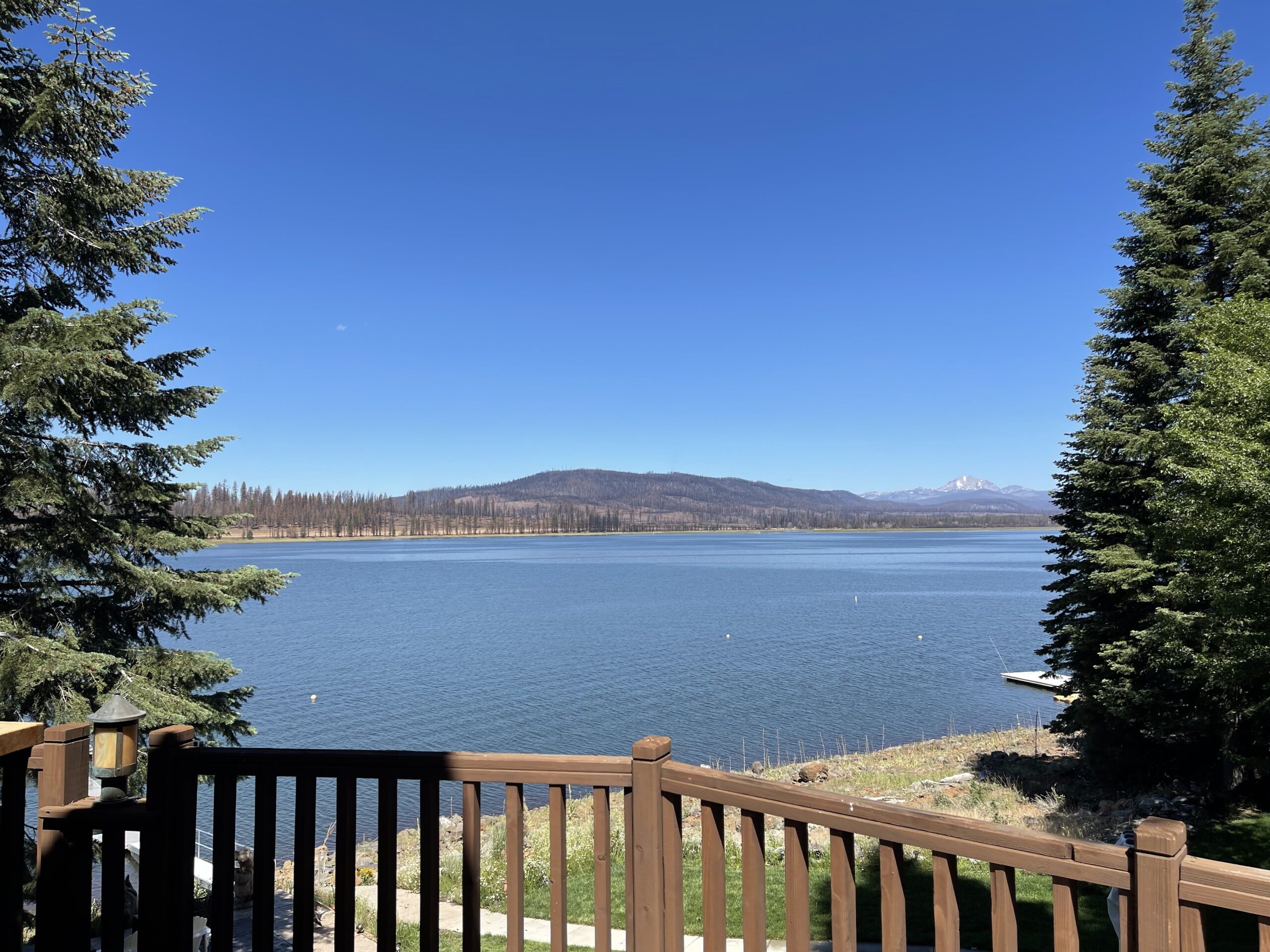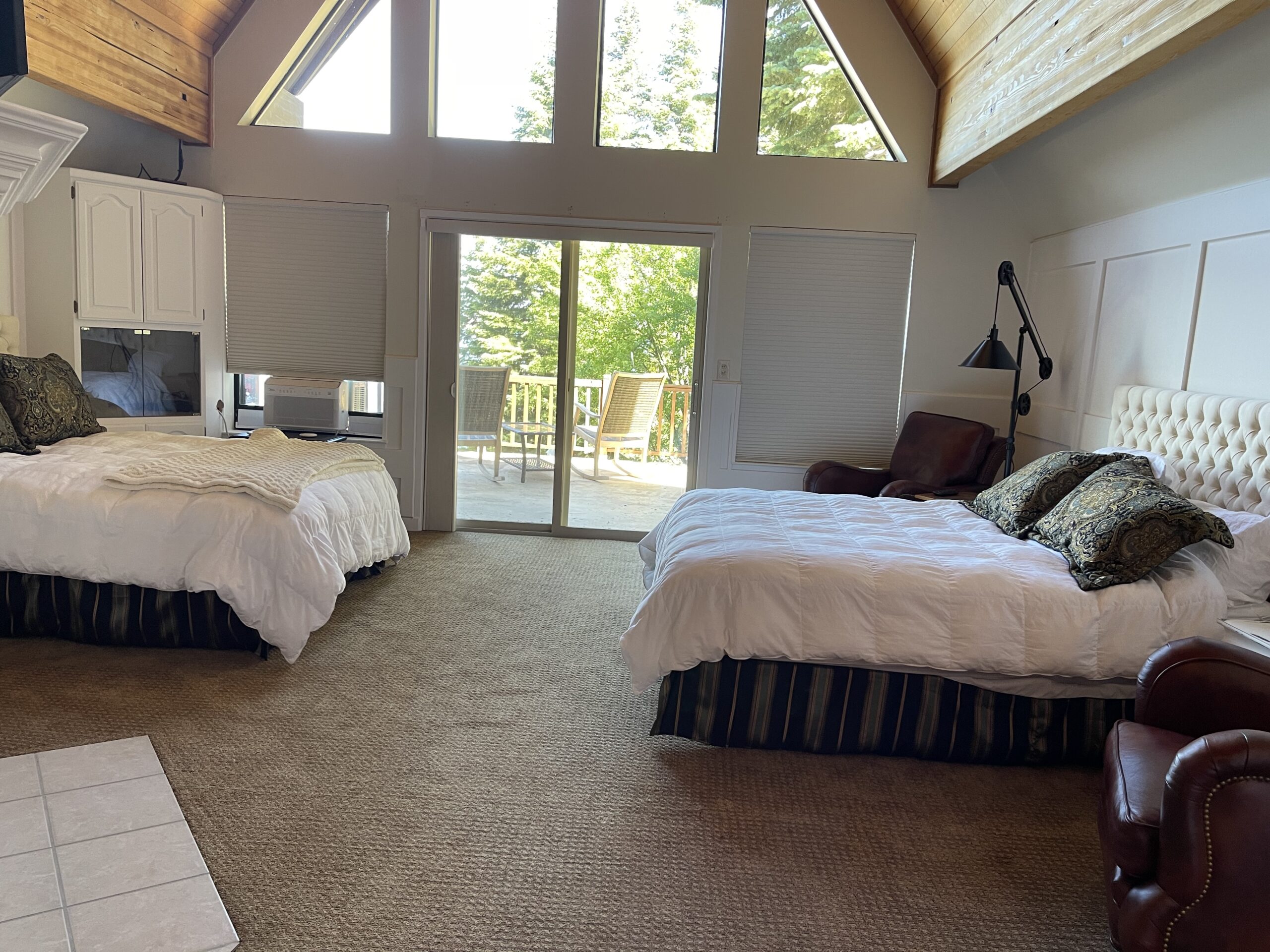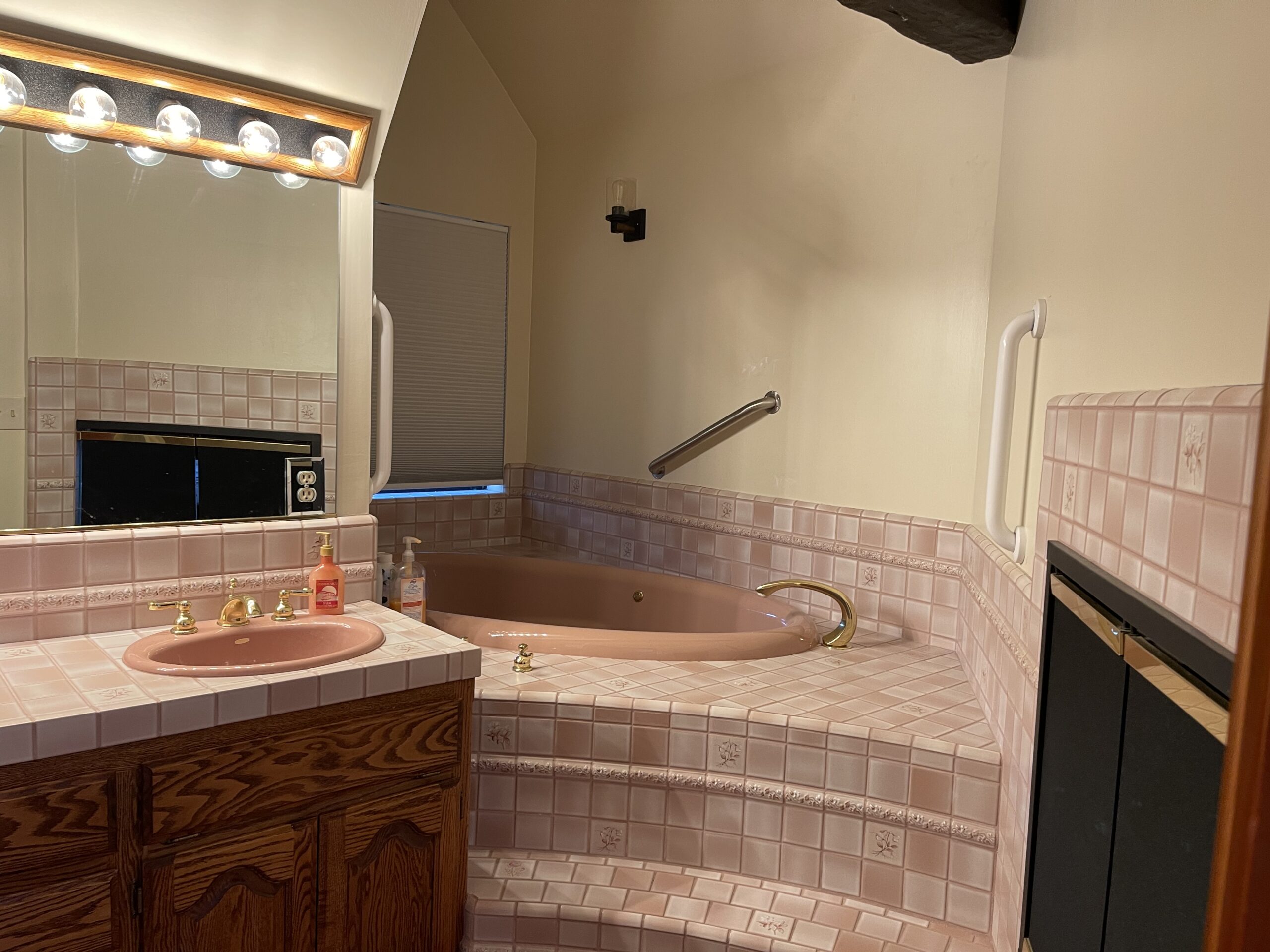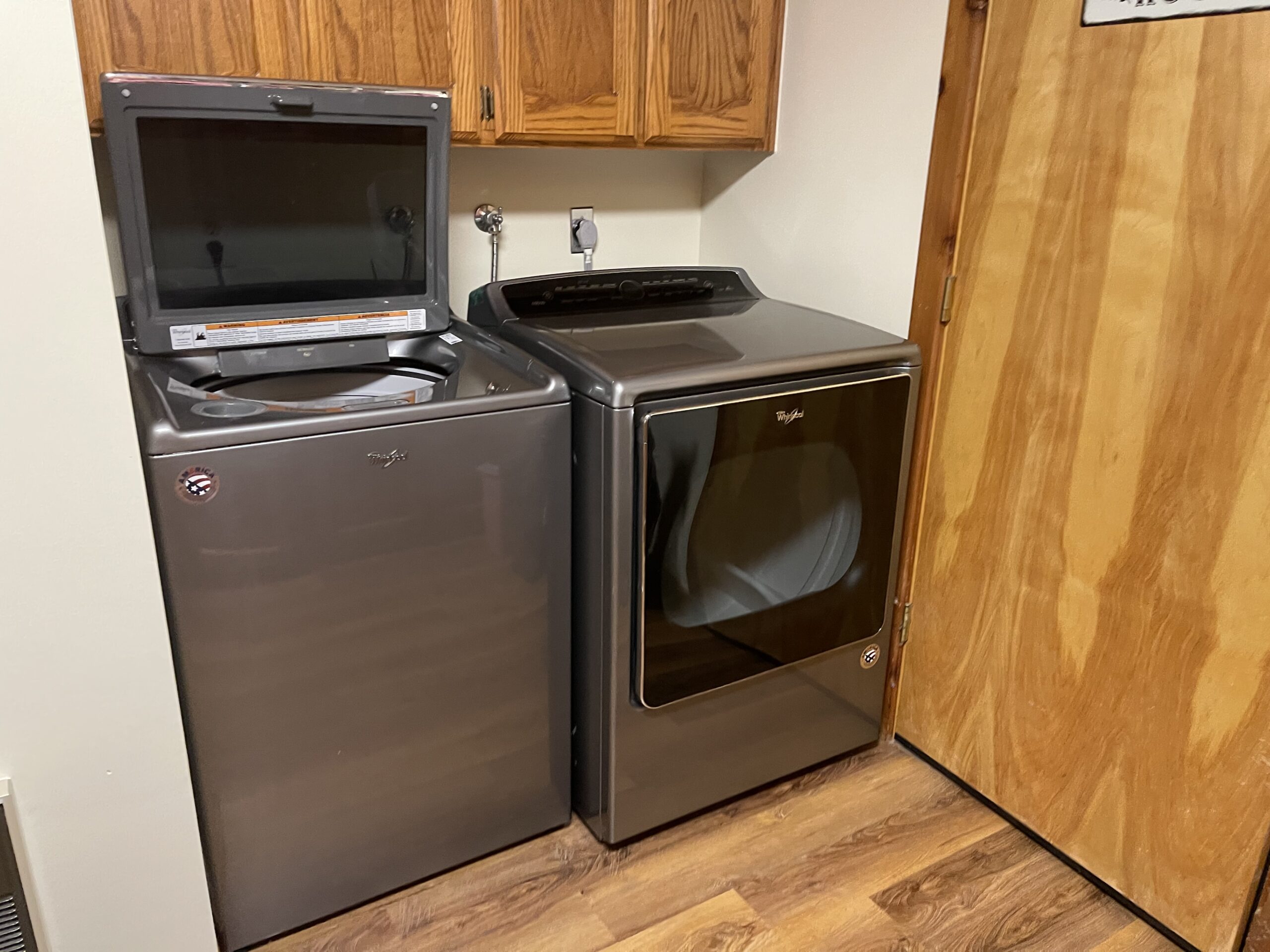 Home Features
2 Buoys Included
Air Conditioning
Boat Launch Use Available
Boat Slip Provided
Dishwasher
Dock and Buoy
Foosball Table
Forced Air Heating
Game Room
Gas Range
Gas Stove/Fireplace
Internet Access
Lake View
Lakefront
No Pets
No Smoking
Patio Furniture
Patio/Deck
Ping Pong Table
Pool table
Private Dock
Propane BBQ
Washer/Dryer
Wood Stove/Fireplace
Community Features
Bike Paths
Boat Launch Available
Boating
Golf Course
Hiking
Playground/Park
Tennis Courts
Property Details
Priced at $10,000
133 Kokanee Trail
Chester, CA 96020

Area: Lake Almanor West
Beds: 7
Baths: 7
Square Feet: 5,000
Max Occupancy: 14
Security Deposit: $2,000
Sanitizing Fee: $350
Registration Fee: $100
Garage: n/a
Year Built: 1992

11% Plumas County Tax

Property Availability
January 2023
M
T
W
T
F
S
S
1
2
3
4
5
6
7
8
9
10
11
12
13
14
15
16
17
18
19
20
21
22
23
24
25
26
27
28
29
30
31
February 2023
M
T
W
T
F
S
S
1
2
3
4
5
6
7
8
9
10
11
12
13
14
15
16
17
18
19
20
21
22
23
24
25
26
27
28
March 2023
M
T
W
T
F
S
S
1
2
3
4
5
6
7
8
9
10
11
12
13
14
15
16
17
18
19
20
21
22
23
24
25
26
27
28
29
30
31
April 2023
M
T
W
T
F
S
S
1
2
3
4
5
6
7
8
9
10
11
12
13
14
15
16
17
18
19
20
21
22
23
24
25
26
27
28
29
30
May 2023
M
T
W
T
F
S
S
1
2
3
4
5
6
7
8
9
10
11
12
13
14
15
16
17
18
19
20
21
22
23
24
25
26
27
28
29
30
31
June 2023
M
T
W
T
F
S
S
1
2
3
4
5
6
7
8
9
10
11
12
13
14
15
16
17
18
19
20
21
22
23
24
25
26
27
28
29
30
July 2023
M
T
W
T
F
S
S
1
2
3
4
5
6
7
8
9
10
11
12
13
14
15
16
17
18
19
20
21
22
23
24
25
26
27
28
29
30
31
August 2023
M
T
W
T
F
S
S
1
2
3
4
5
6
7
8
9
10
11
12
13
14
15
16
17
18
19
20
21
22
23
24
25
26
27
28
29
30
31
September 2023
M
T
W
T
F
S
S
1
2
3
4
5
6
7
8
9
10
11
12
13
14
15
16
17
18
19
20
21
22
23
24
25
26
27
28
29
30
October 2023
M
T
W
T
F
S
S
1
2
3
4
5
6
7
8
9
10
11
12
13
14
15
16
17
18
19
20
21
22
23
24
25
26
27
28
29
30
31
November 2023
M
T
W
T
F
S
S
1
2
3
4
5
6
7
8
9
10
11
12
13
14
15
16
17
18
19
20
21
22
23
24
25
26
27
28
29
30
December 2023
M
T
W
T
F
S
S
1
2
3
4
5
6
7
8
9
10
11
12
13
14
15
16
17
18
19
20
21
22
23
24
25
26
27
28
29
30
31
Questions / Reservation Request