Evers Escape- 1021 Timber Ridge Lake Almanor Country Club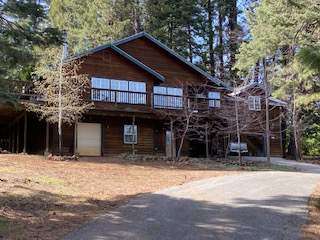 This lovely cozy mountain cabin is perfect for your next family vacation. Welcoming you with fresh new interior updates, this home is extremely clean and comfortable. Conveniently located in the heart of the Lake Almanor Peninsula, this home is steps away from the Lake Almanor Country Club Golf Course and just up the hill from the Recreation Center.
This home welcomes you with a spacious kitchen and living area equipped with a large dining room table, bar seating and a wood stove. The master bedroom contains a king bed and large full bathroom. There are two additional bedrooms, one with a King bed and the other with 2 sets of twin bunks. This home has a large wraparound patio which is perfect for an evening cocktail, morning cup of coffee or a friendly game of corn-hole. As you head downstairs there is a large spacious game room with a pingpong table, board games and video games! This home is perfect for making memories year after year.
BEDS: KING, KING, 4 TWIN
INTERNET IS OFFERED AS A COURTESY HOWEVER, NEVER GUARANTEED!
SHEETS, TOWELS, AND PAPER PRODUCTS NOT INCLUDED!
LACC REGISTRATION FEES: $120 PER 2 WEEKS, $100 PER WATERCRAFT PER WEEK.
Premium 4th of July: $2750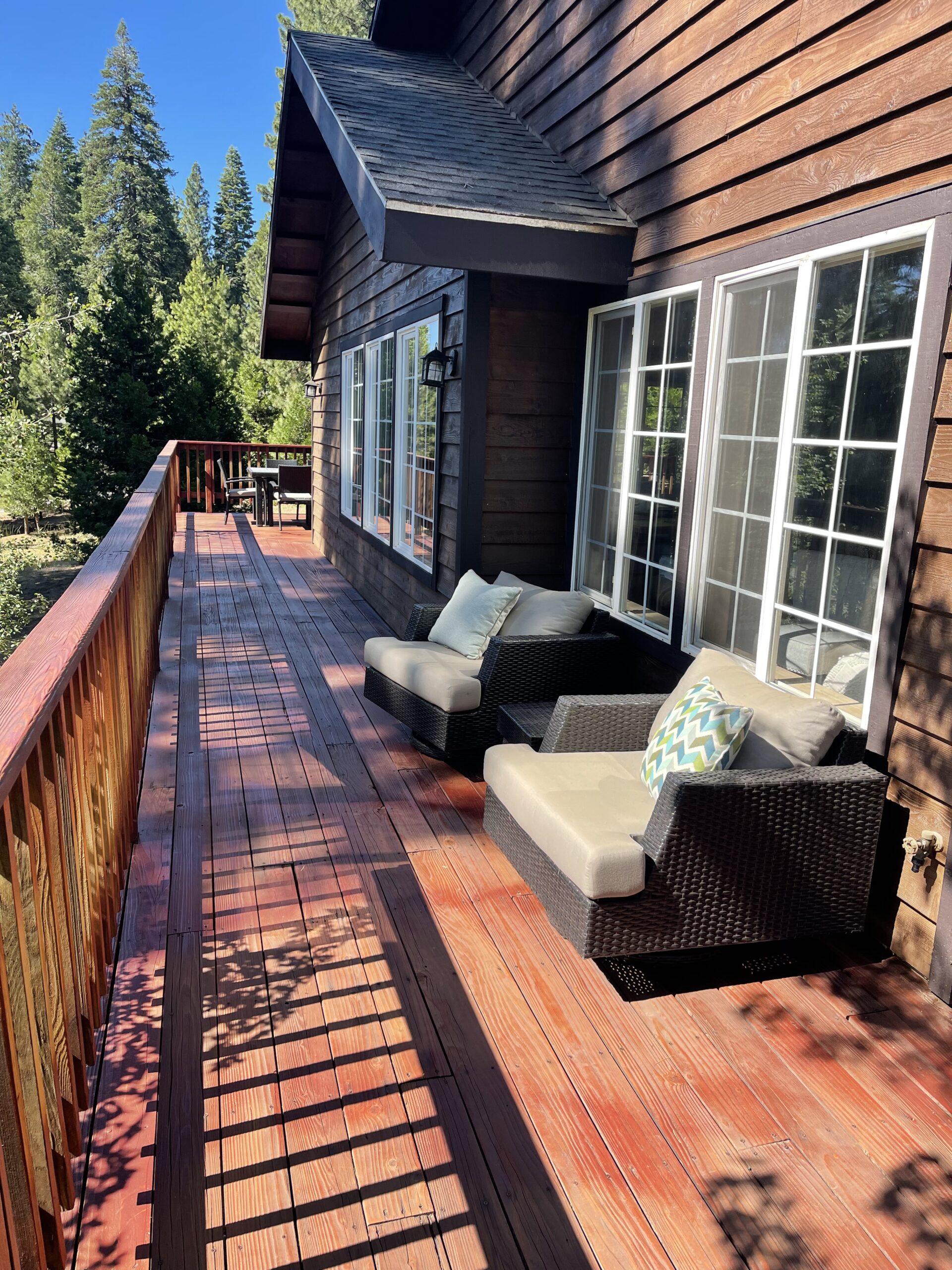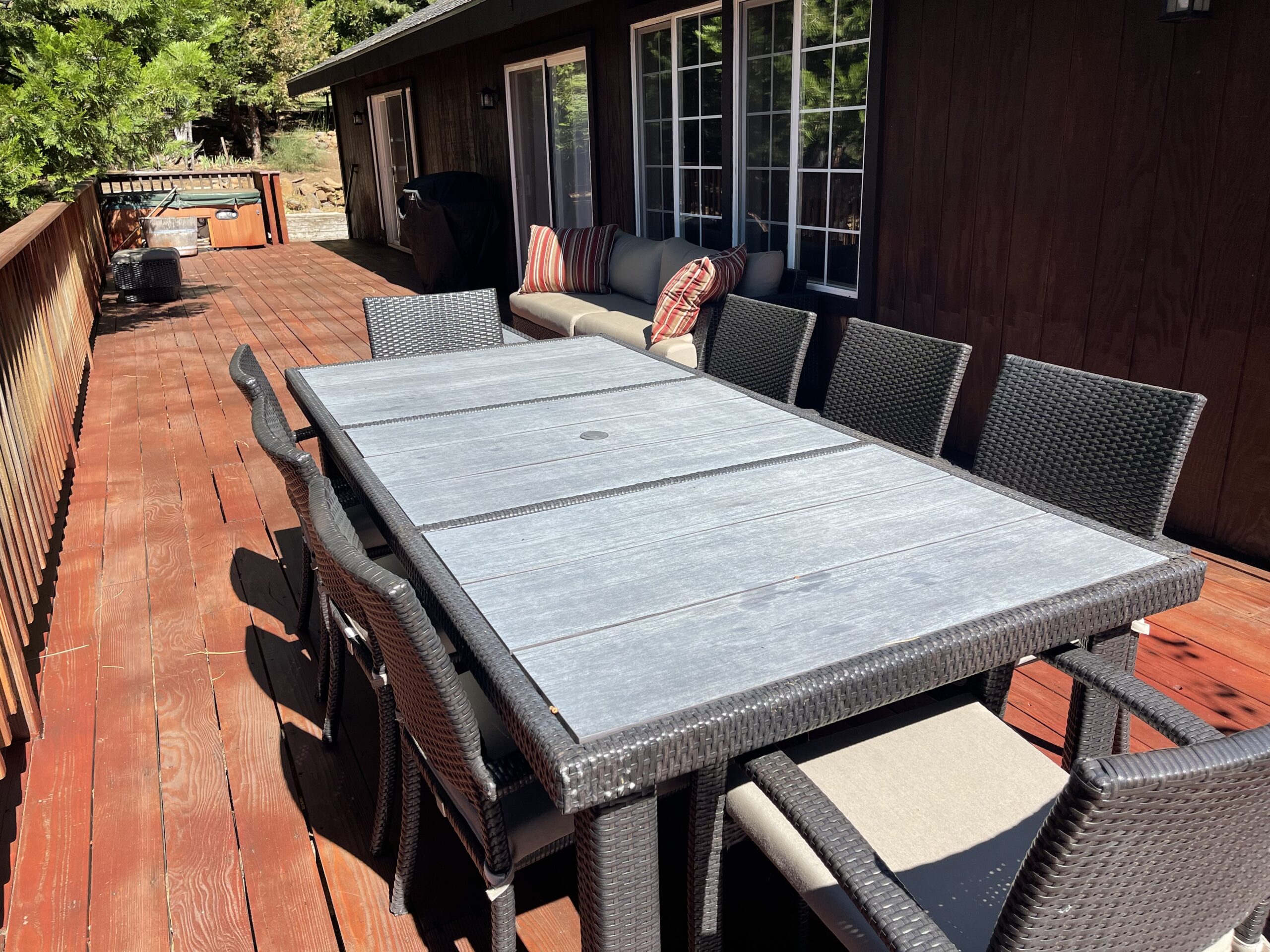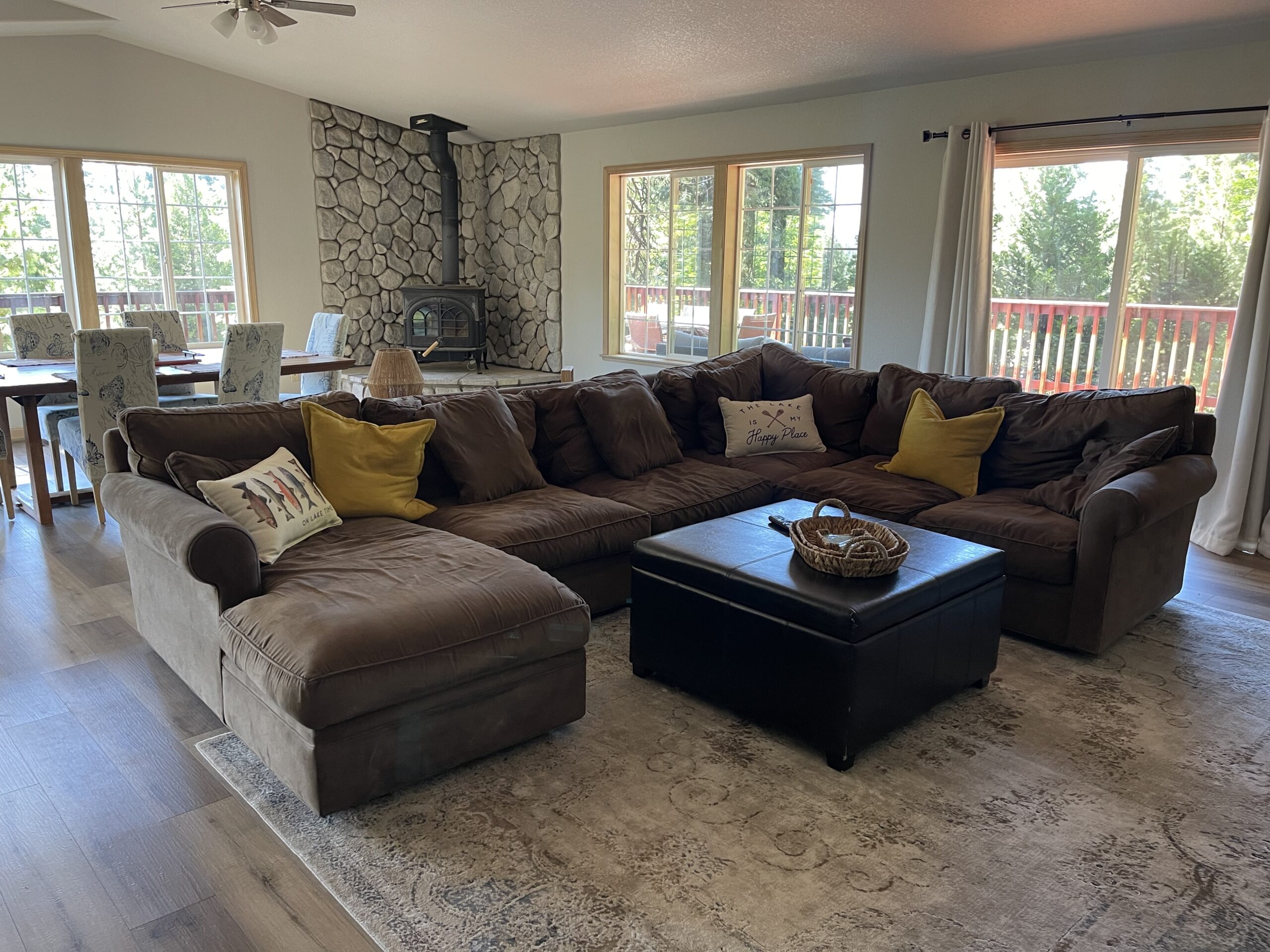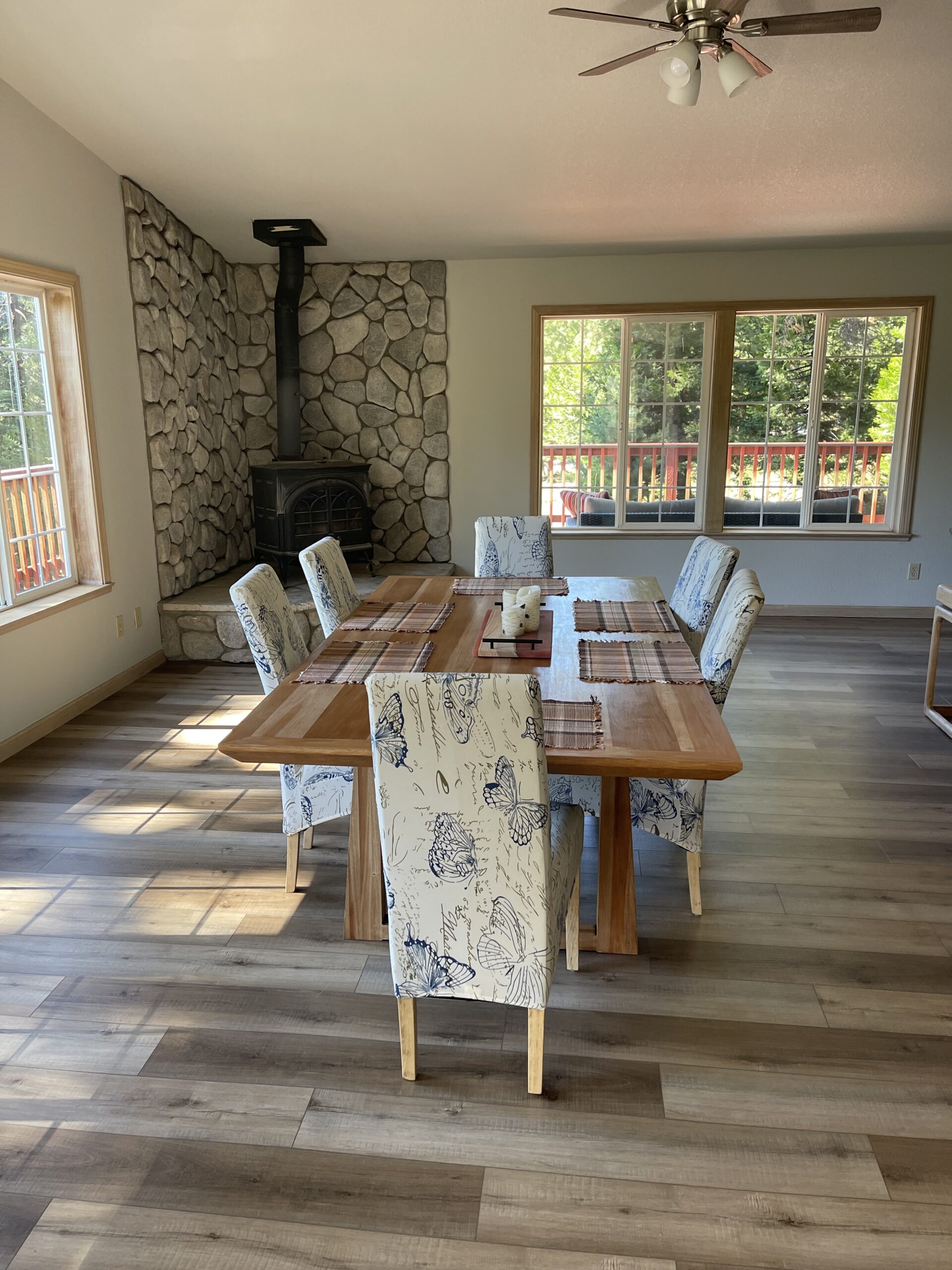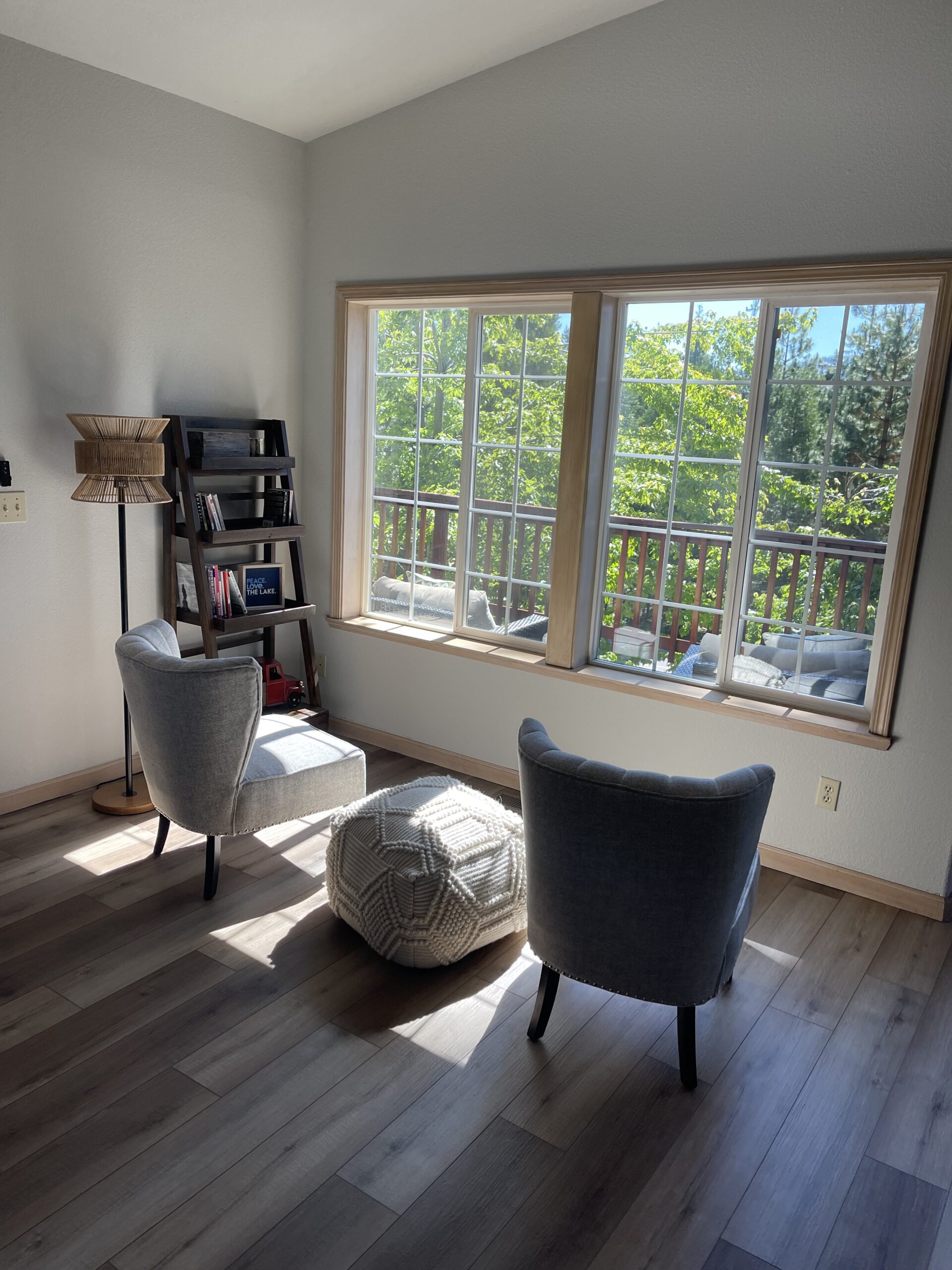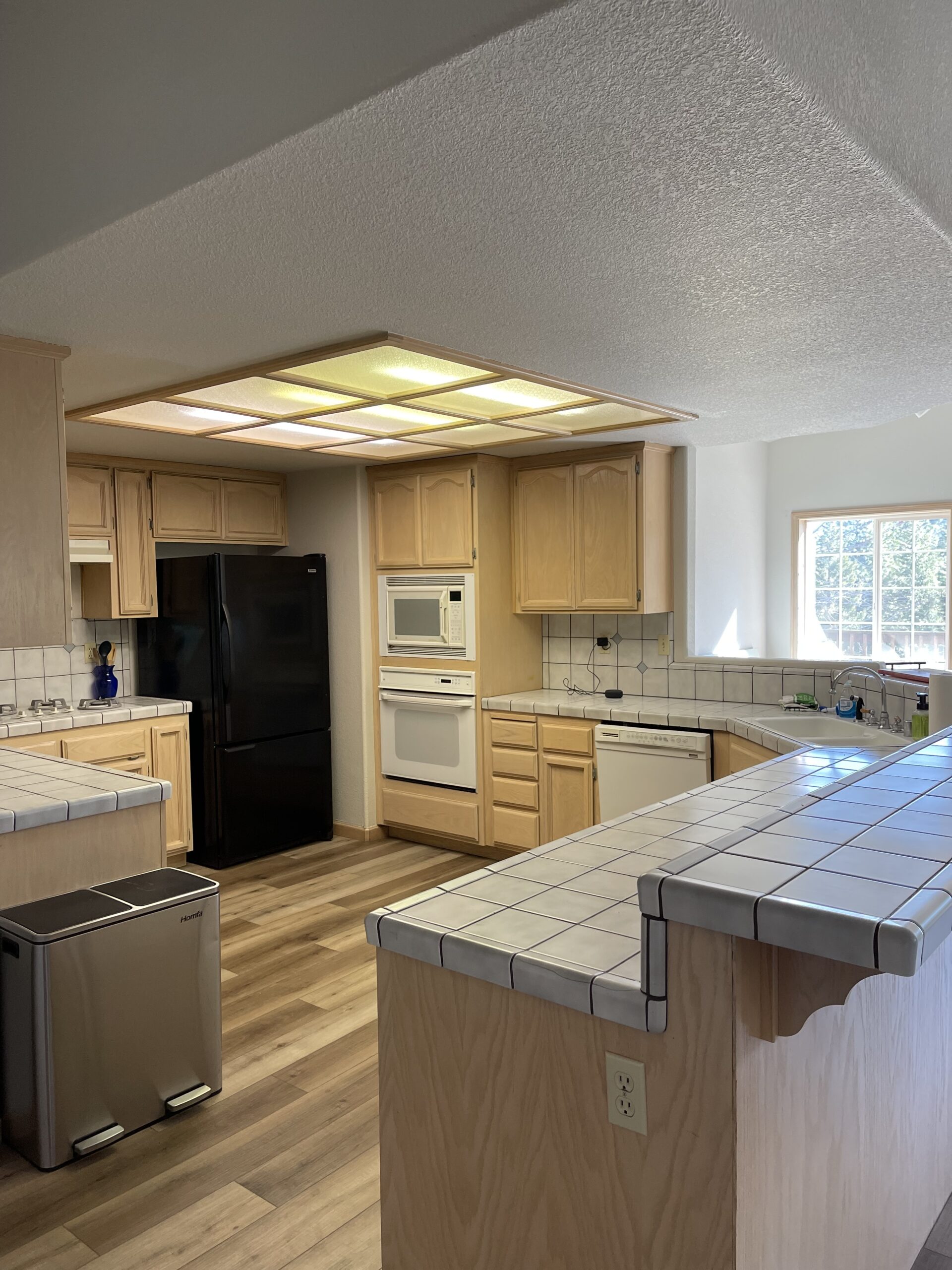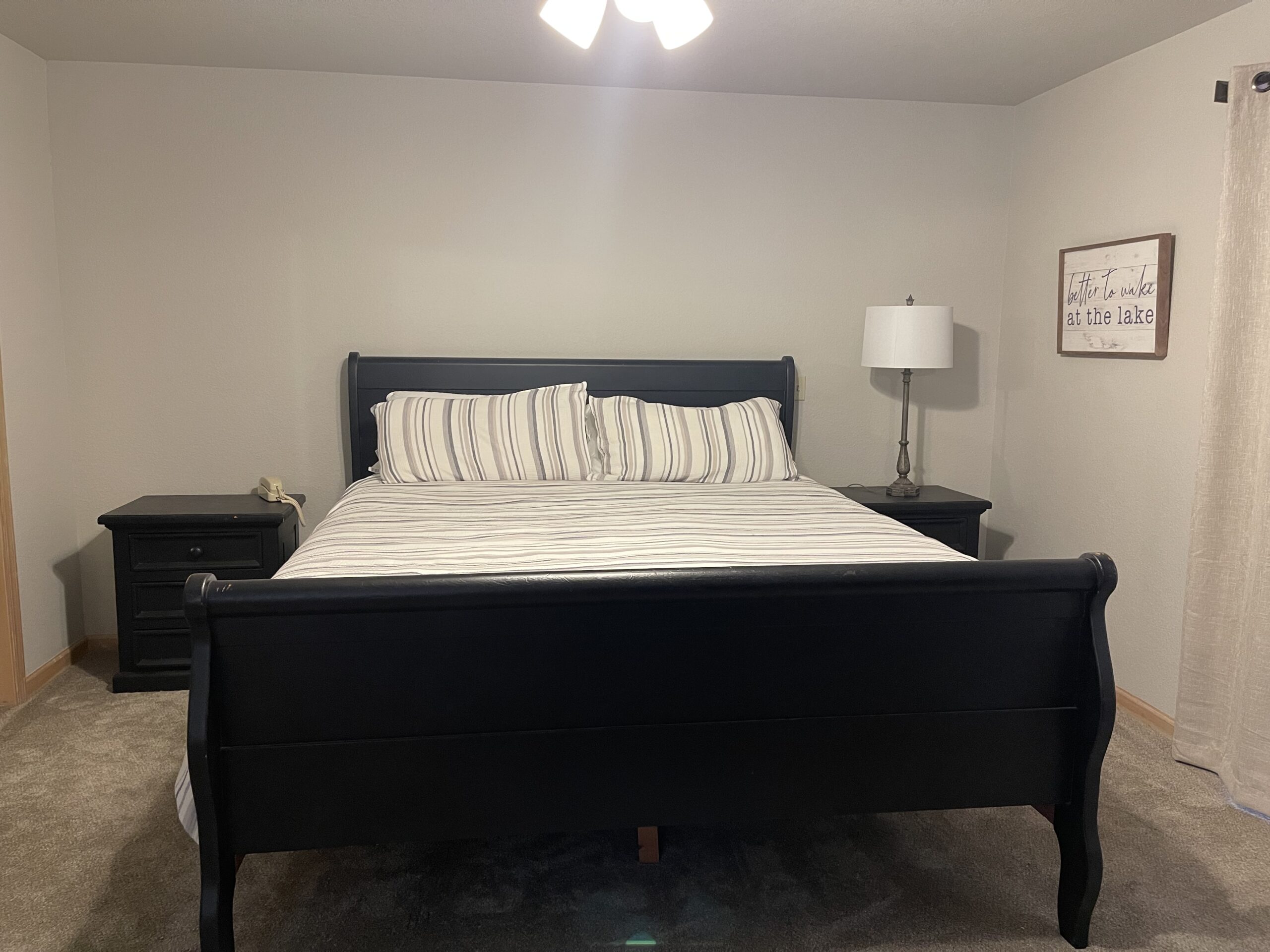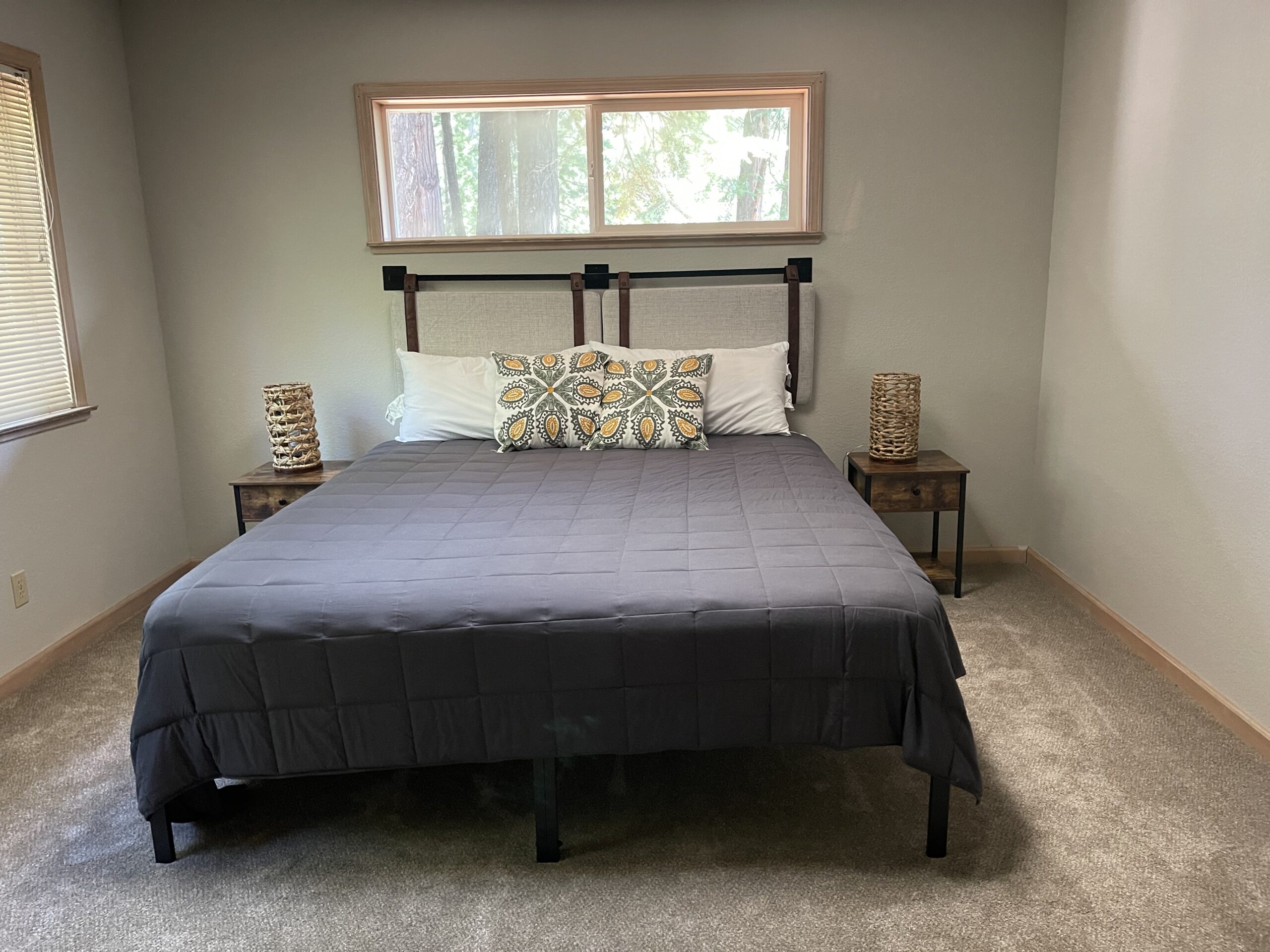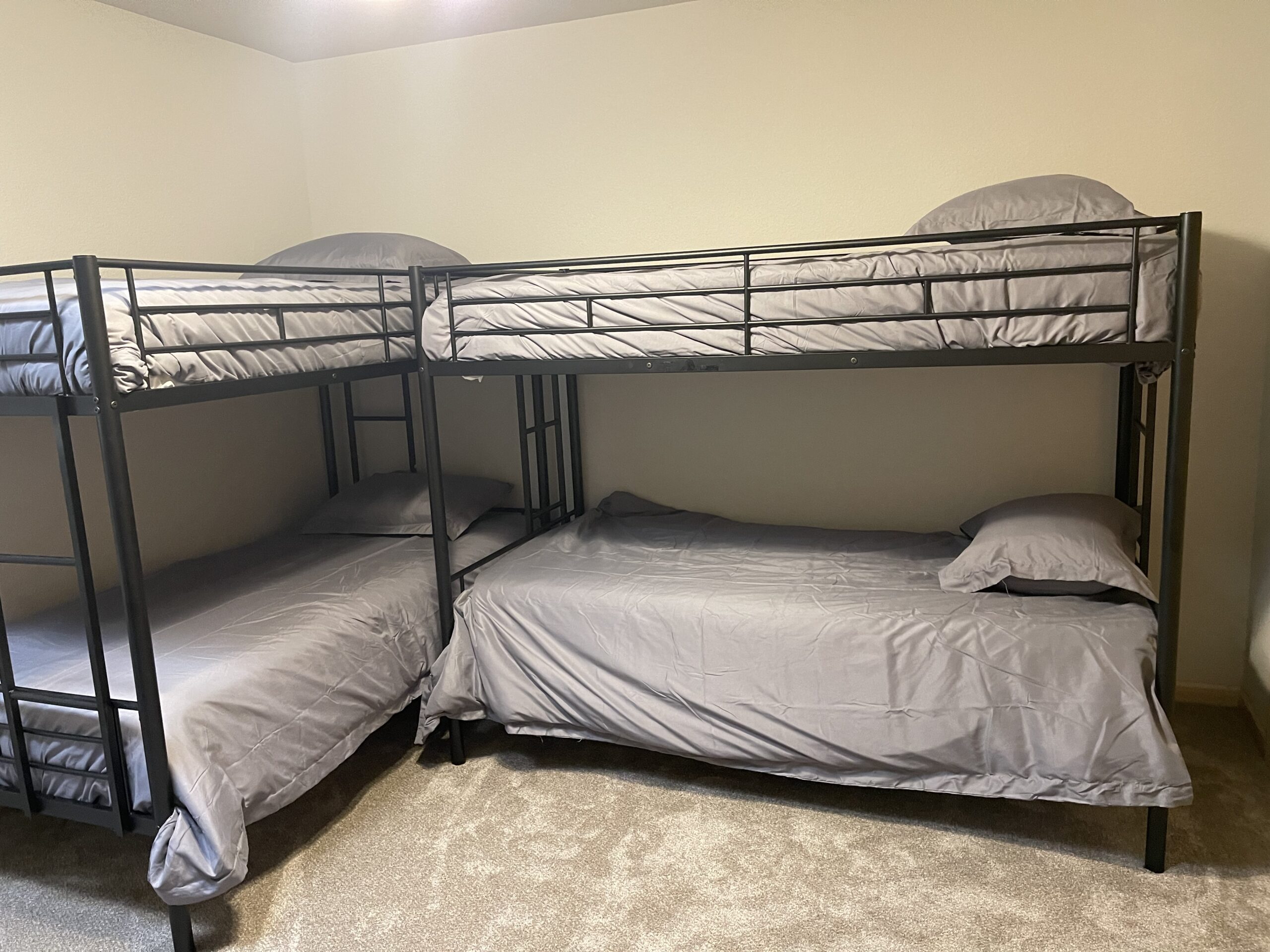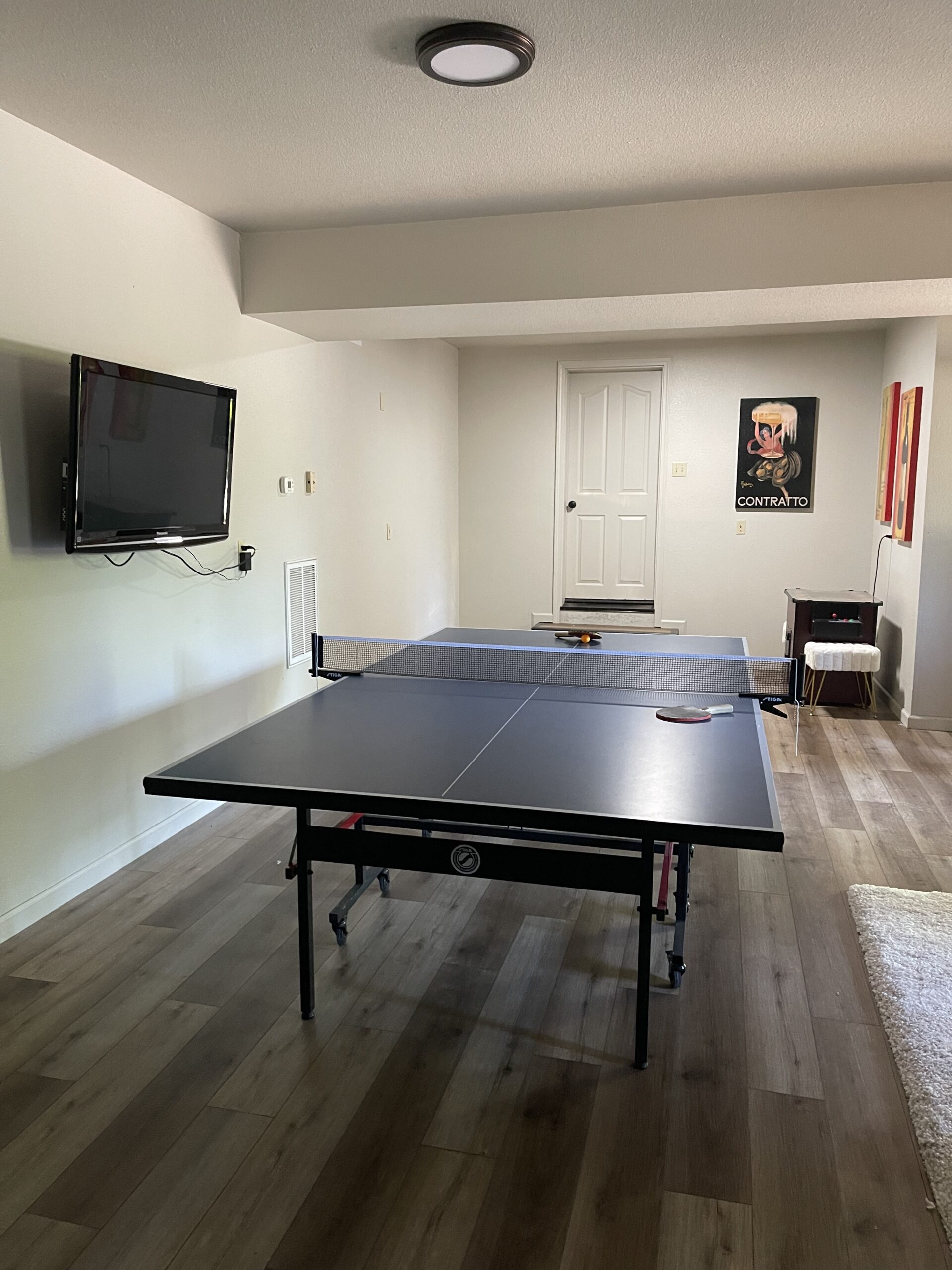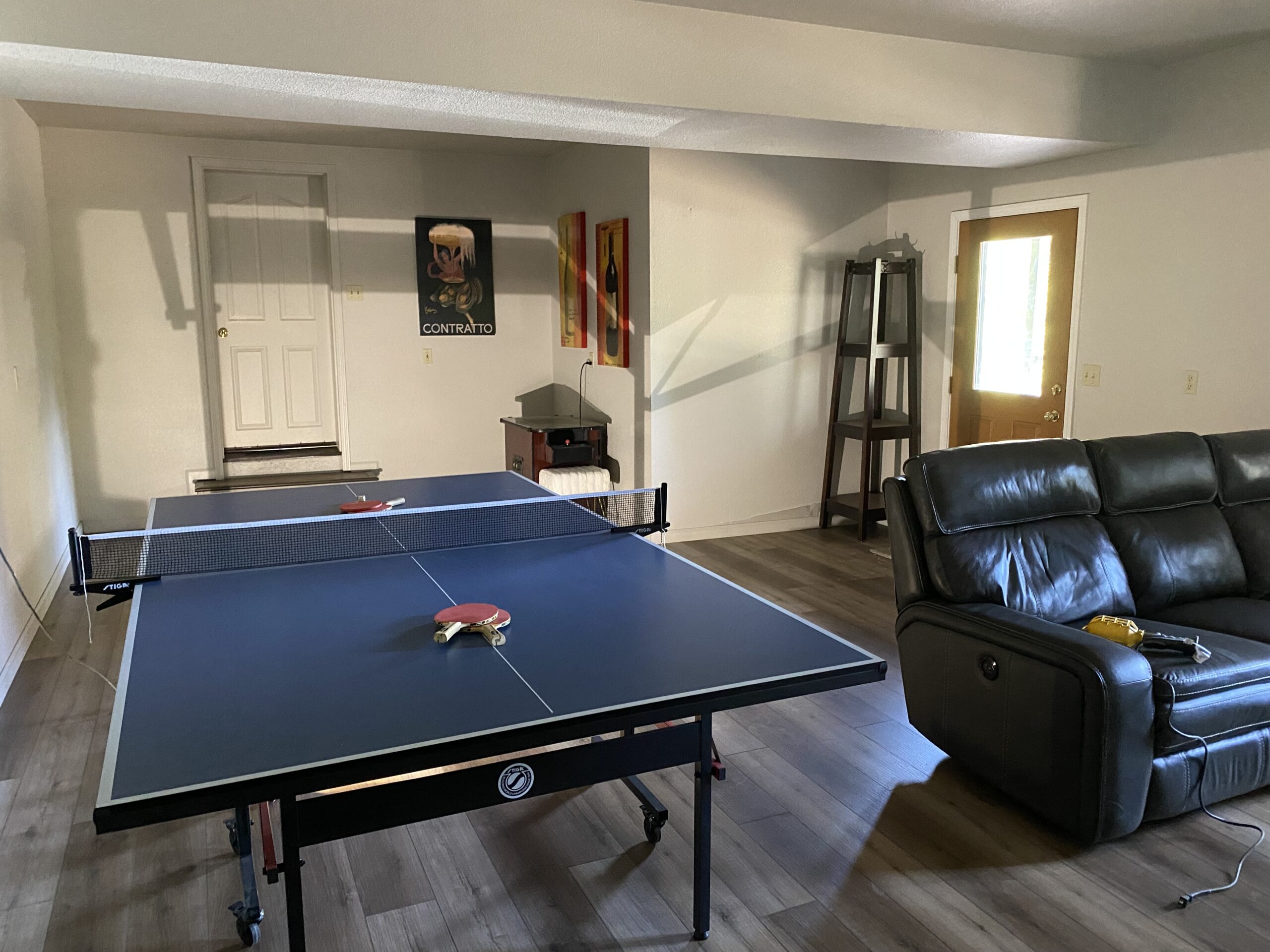 Home Features
Internet Access
Microwave
No Air Conditioning
No Pets
No Smoking
Patio Furniture
Patio/Deck
Ping Pong Table
Refrigerator
Washer/Dryer
Wireless Internet
Wood Stove/Fireplace
Community Features
Bike Paths
Boat Launch Available
Boating
Golf Course
Playground/Park
Tennis Courts
Property Details
Priced at $2100
1021 Timber Ridge Road
Lake Almanor, CA 96137

Area: Lake Almanor Country Club
Beds: 3
Baths: 2
Square Feet: 2400
Max Occupancy: 8
Security Deposit: $750
Sanitizing Fee: $150
Registration Fee: $100
Garage: n/a
Year Built: 1994

11% Plumas County Tax

Property Availability
January 2023
M
T
W
T
F
S
S
1
2
3
4
5
6
7
8
9
10
11
12
13
14
15
16
17
18
19
20
21
22
23
24
25
26
27
28
29
30
31
February 2023
M
T
W
T
F
S
S
1
2
3
4
5
6
7
8
9
10
11
12
13
14
15
16
17
18
19
20
21
22
23
24
25
26
27
28
March 2023
M
T
W
T
F
S
S
1
2
3
4
5
6
7
8
9
10
11
12
13
14
15
16
17
18
19
20
21
22
23
24
25
26
27
28
29
30
31
April 2023
M
T
W
T
F
S
S
1
2
3
4
5
6
7
8
9
10
11
12
13
14
15
16
17
18
19
20
21
22
23
24
25
26
27
28
29
30
May 2023
M
T
W
T
F
S
S
1
2
3
4
5
6
7
8
9
10
11
12
13
14
15
16
17
18
19
20
21
22
23
24
25
26
27
28
29
30
31
June 2023
M
T
W
T
F
S
S
1
2
3
4
5
6
7
8
9
10
11
12
13
14
15
16
17
18
19
20
21
22
23
24
25
26
27
28
29
30
July 2023
M
T
W
T
F
S
S
1
2
3
4
5
6
7
8
9
10
11
12
13
14
15
16
17
18
19
20
21
22
23
24
25
26
27
28
29
30
31
August 2023
M
T
W
T
F
S
S
1
2
3
4
5
6
7
8
9
10
11
12
13
14
15
16
17
18
19
20
21
22
23
24
25
26
27
28
29
30
31
September 2023
M
T
W
T
F
S
S
1
2
3
4
5
6
7
8
9
10
11
12
13
14
15
16
17
18
19
20
21
22
23
24
25
26
27
28
29
30
October 2023
M
T
W
T
F
S
S
1
2
3
4
5
6
7
8
9
10
11
12
13
14
15
16
17
18
19
20
21
22
23
24
25
26
27
28
29
30
31
November 2023
M
T
W
T
F
S
S
1
2
3
4
5
6
7
8
9
10
11
12
13
14
15
16
17
18
19
20
21
22
23
24
25
26
27
28
29
30
December 2023
M
T
W
T
F
S
S
1
2
3
4
5
6
7
8
9
10
11
12
13
14
15
16
17
18
19
20
21
22
23
24
25
26
27
28
29
30
31
Questions / Reservation Request