Almanor Estates….6873 Almanor Lake Estates Dr. Lake Almanor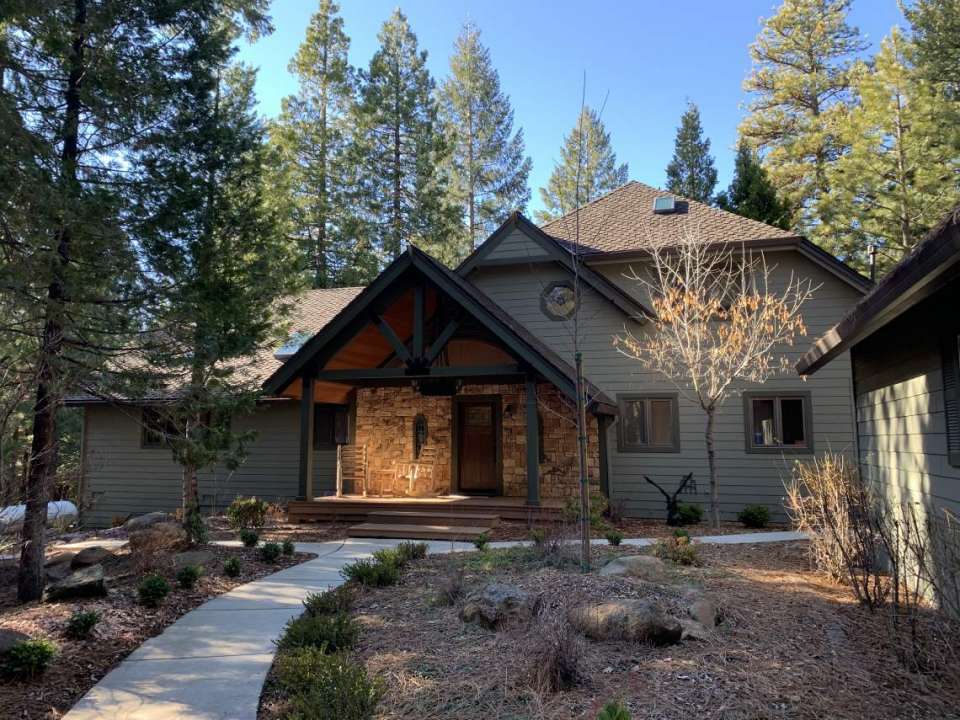 Amazing, custom built home. This retreat is perfect for the ultimate vacation! Beautifully updated property with 3275 sq. ft in the main home and a 1306 sq. ft guest house. The main house consists of 3 bedrooms and 2.5 baths. The master bedroom suite is on the main level with lovely scenic views, slider to back deck, (2) closets and a master bath with huge walk-in tiled shower, granite sinks & propane fireplace. Beautiful, high, open beam ceilings & hardwood floors through much of the home.The gourmet kitchen offers granite counters and a center island with seating. Upstairs, there are two guest bedrooms, loft and guest bath w/double sinks and a large walk-in shower. Adorable guest house has two bedrooms, full bath, kitchen, laundry, living room with balcony. Wonderfully maintained landscaping which includes a Koi Pond, large deck & horse shoe pits.
INTERNET IS PROVIDED AS A COURTESY, HOWEVER, NEVER GUARANTEED!
Main house: 3 bedrooms, 2 1/2 bathrooms (Cal King, 2 queens, 1 queen air mattress)
Guest cottage: 2 bedrooms, 1 bathroom (1 queen, 2 twins – bunk)
This home may ask a premium rate for holiday reservations.
4 night minimum stay.
SHEETS AND TOWELS ARE PROVIDED IN THIS HOME!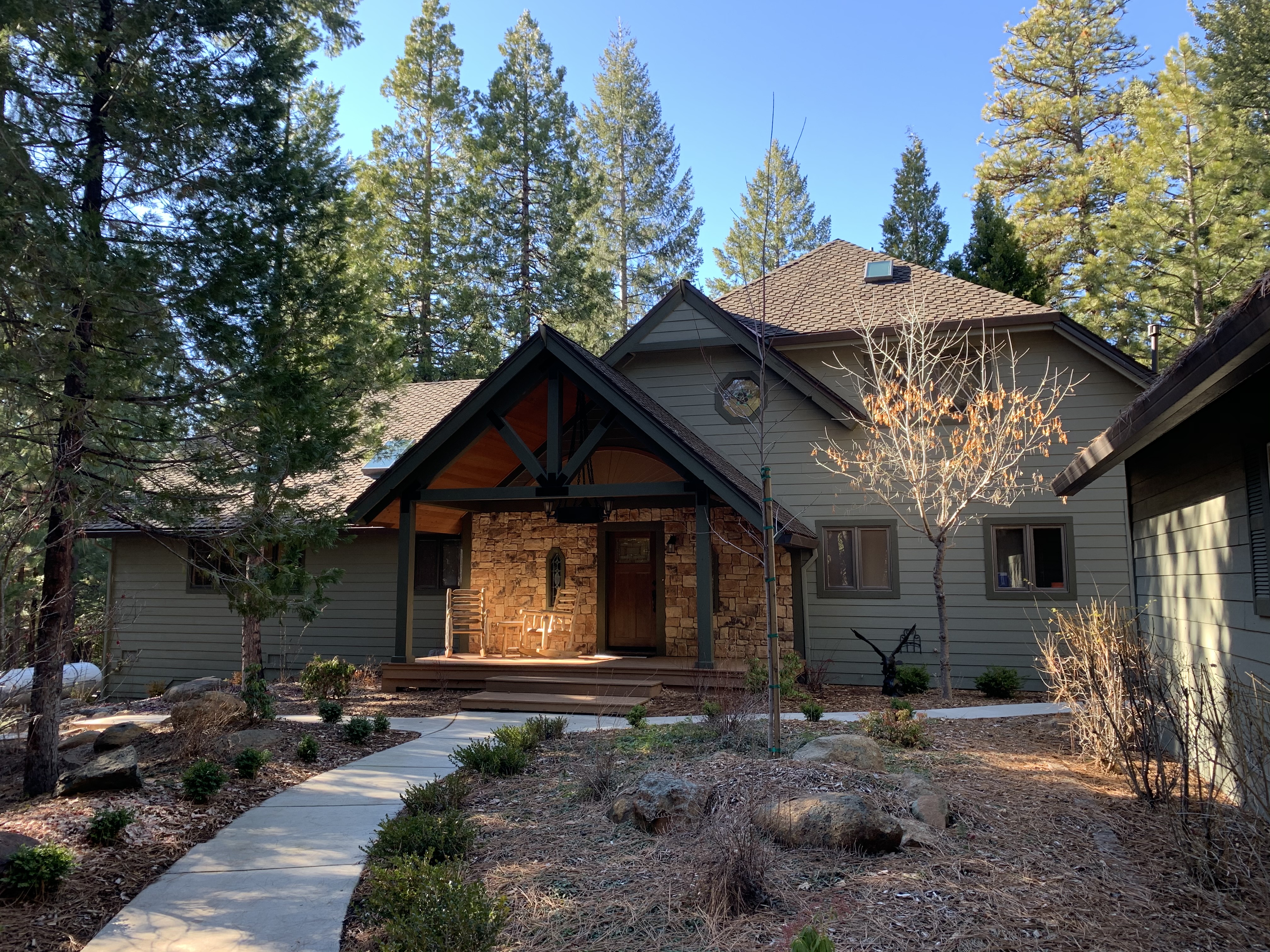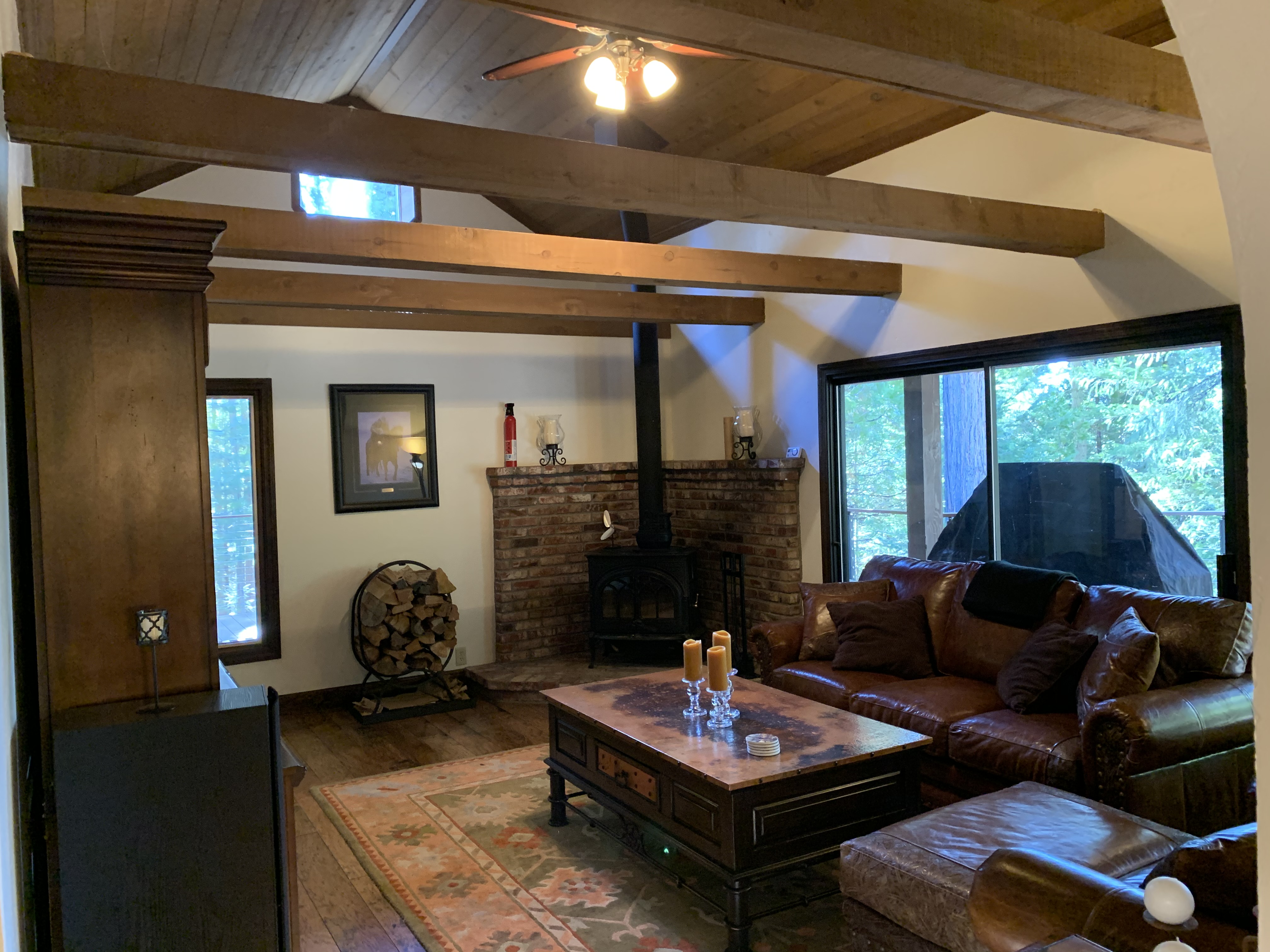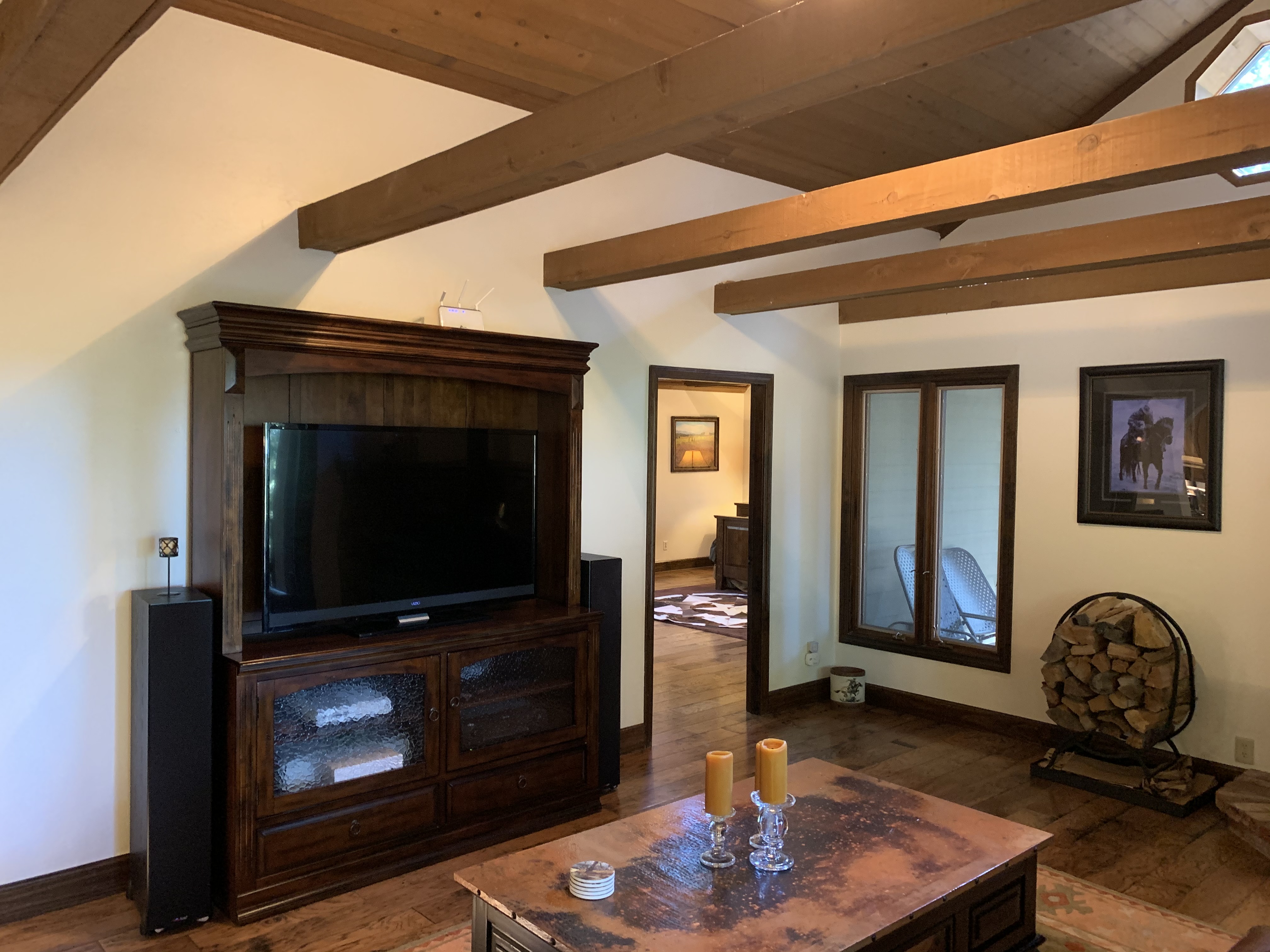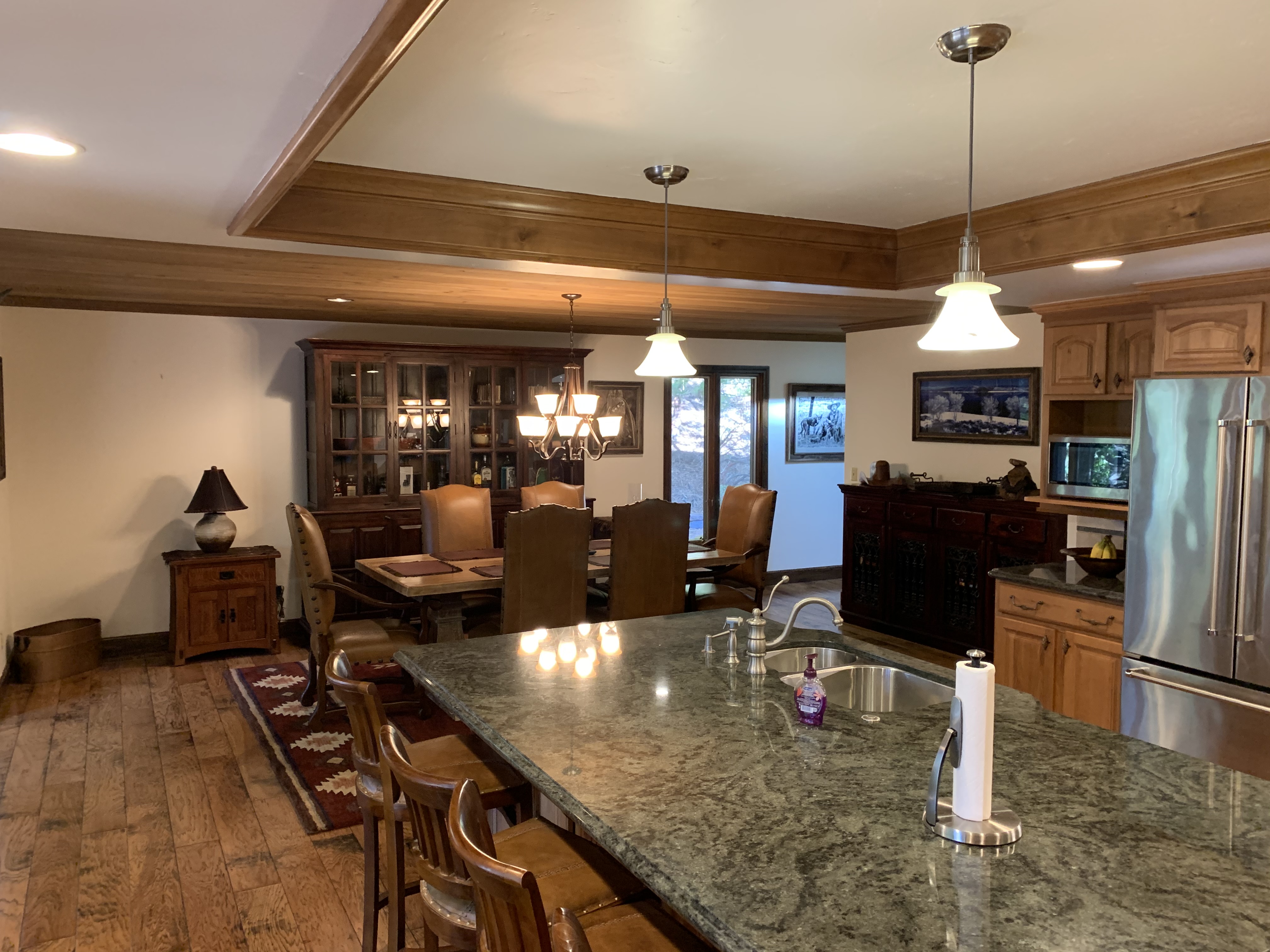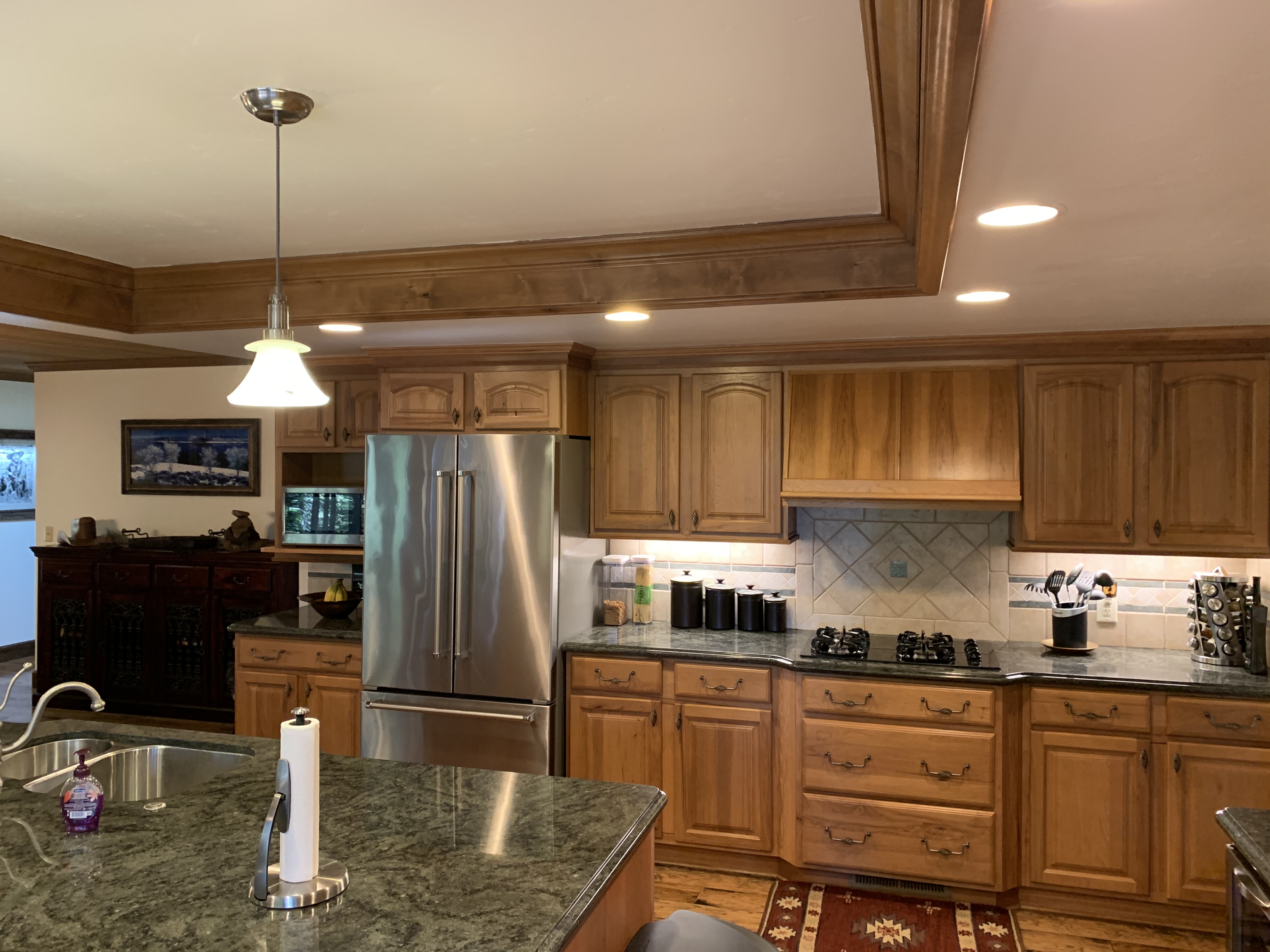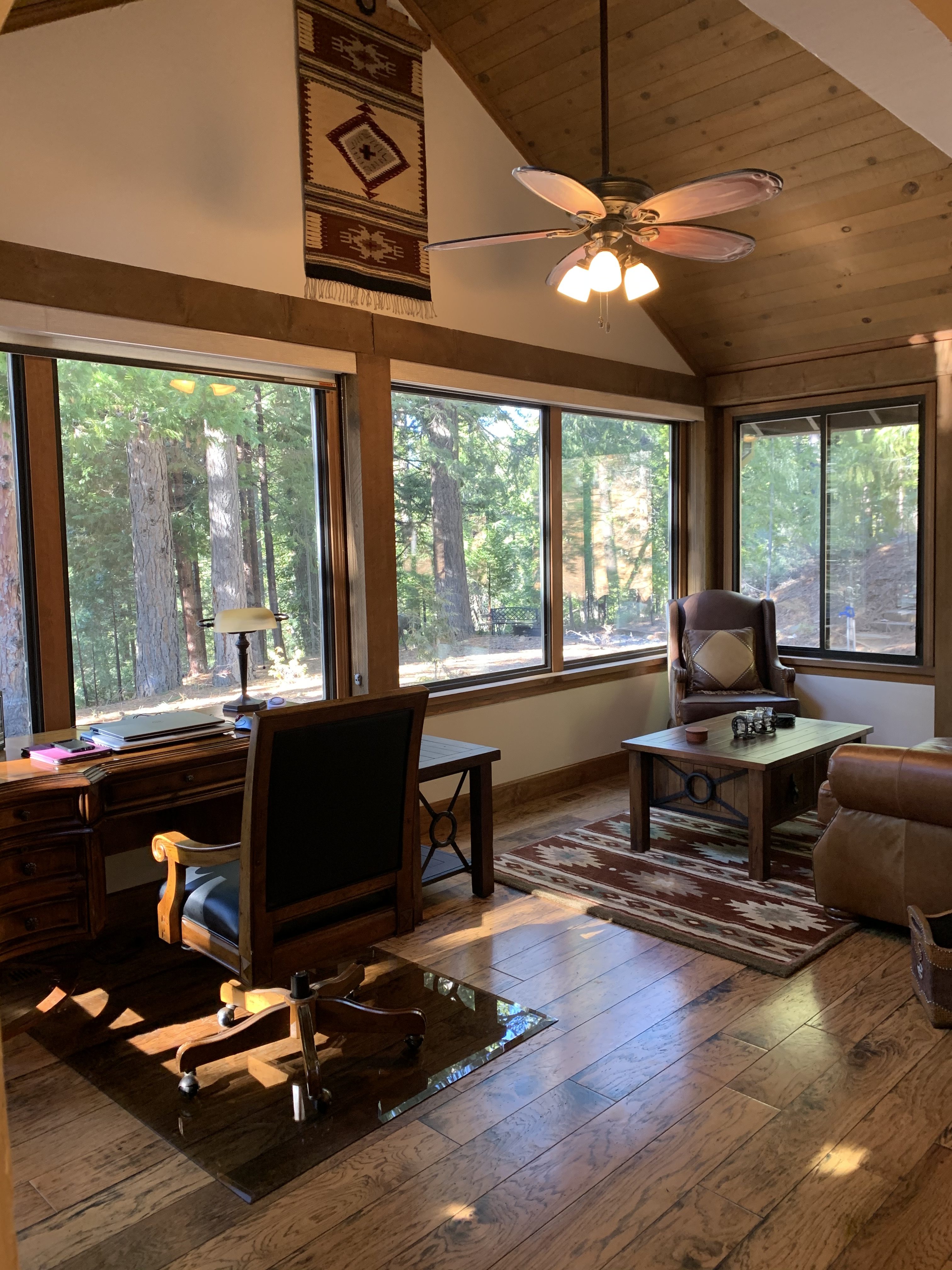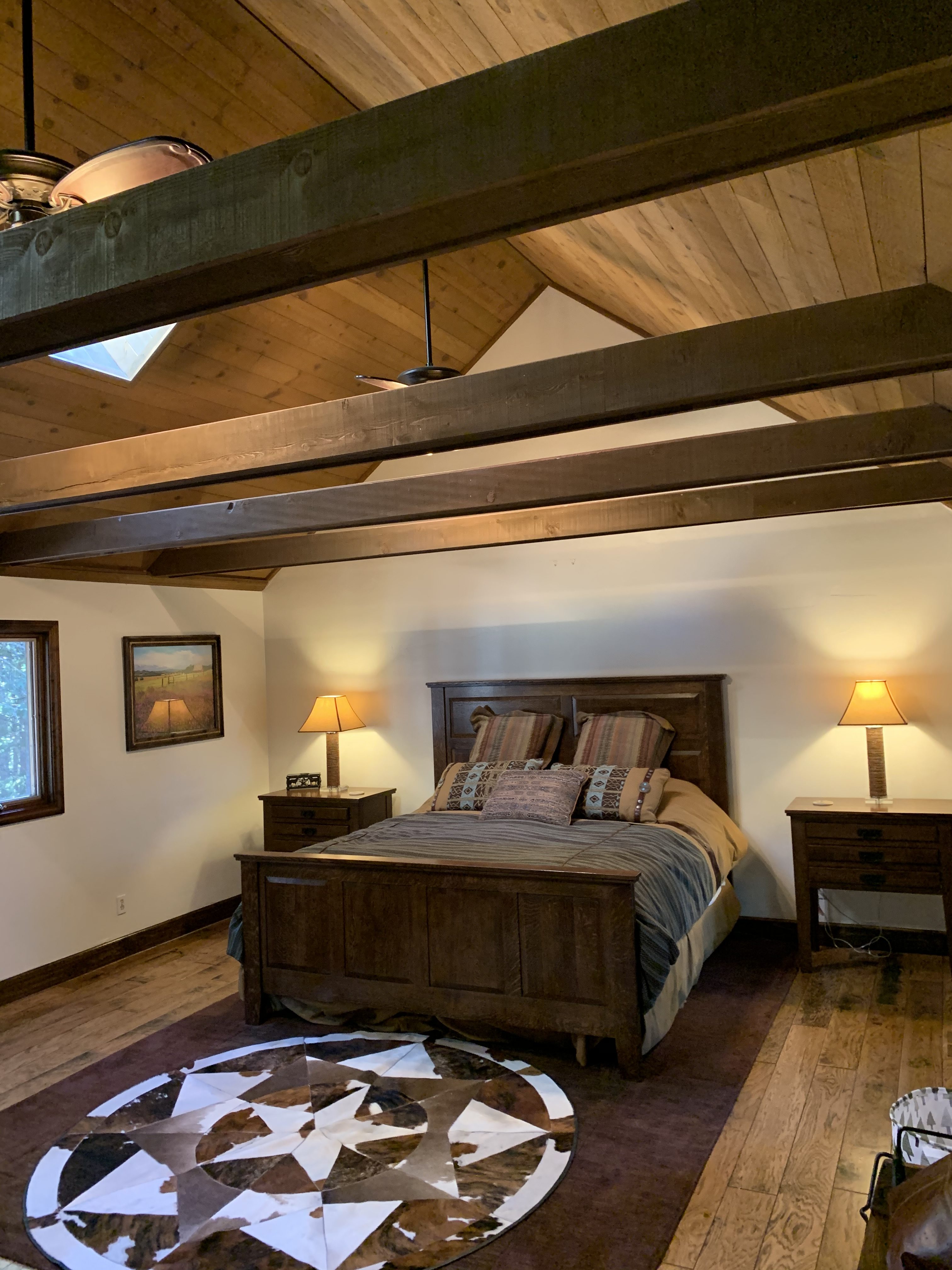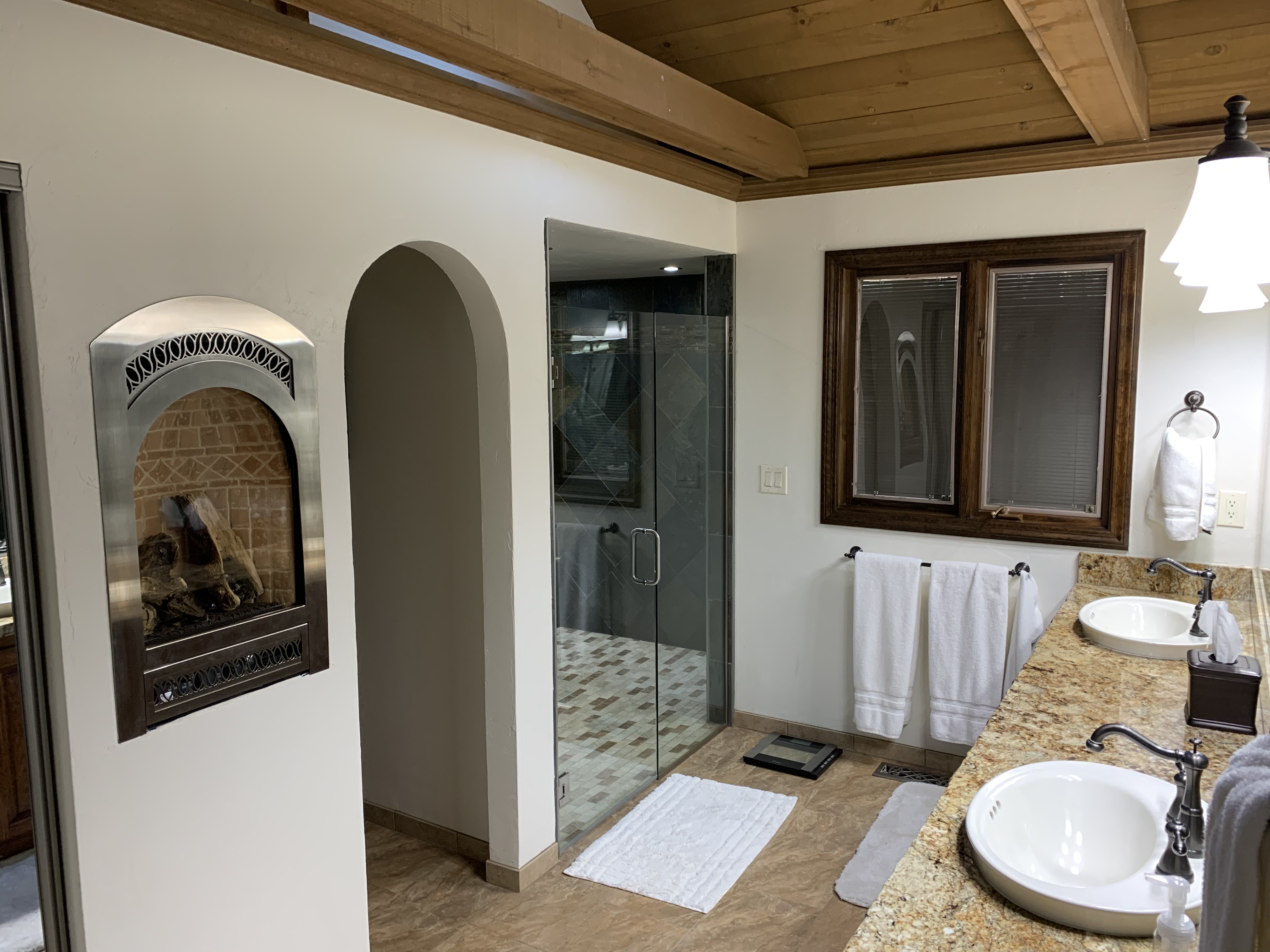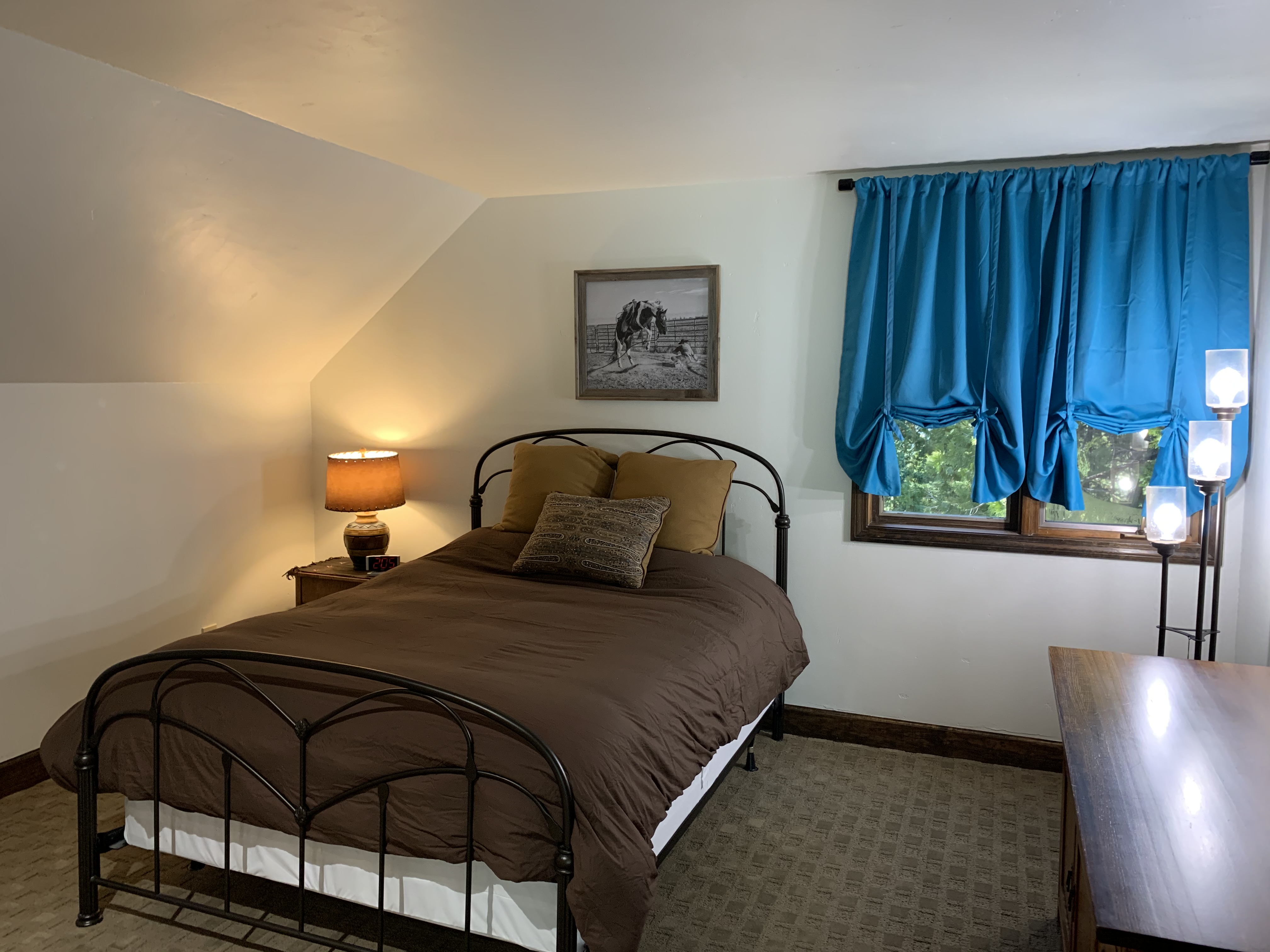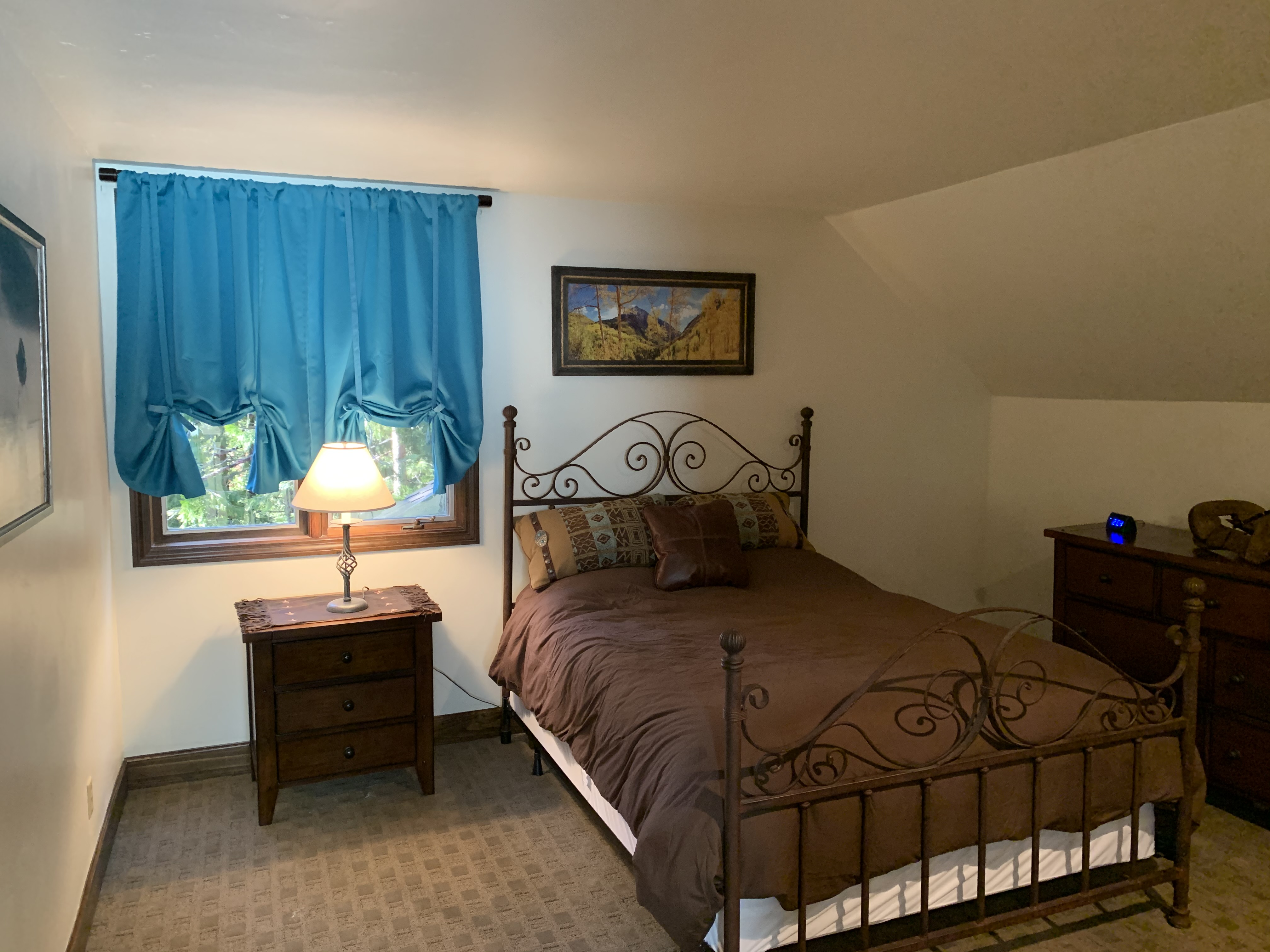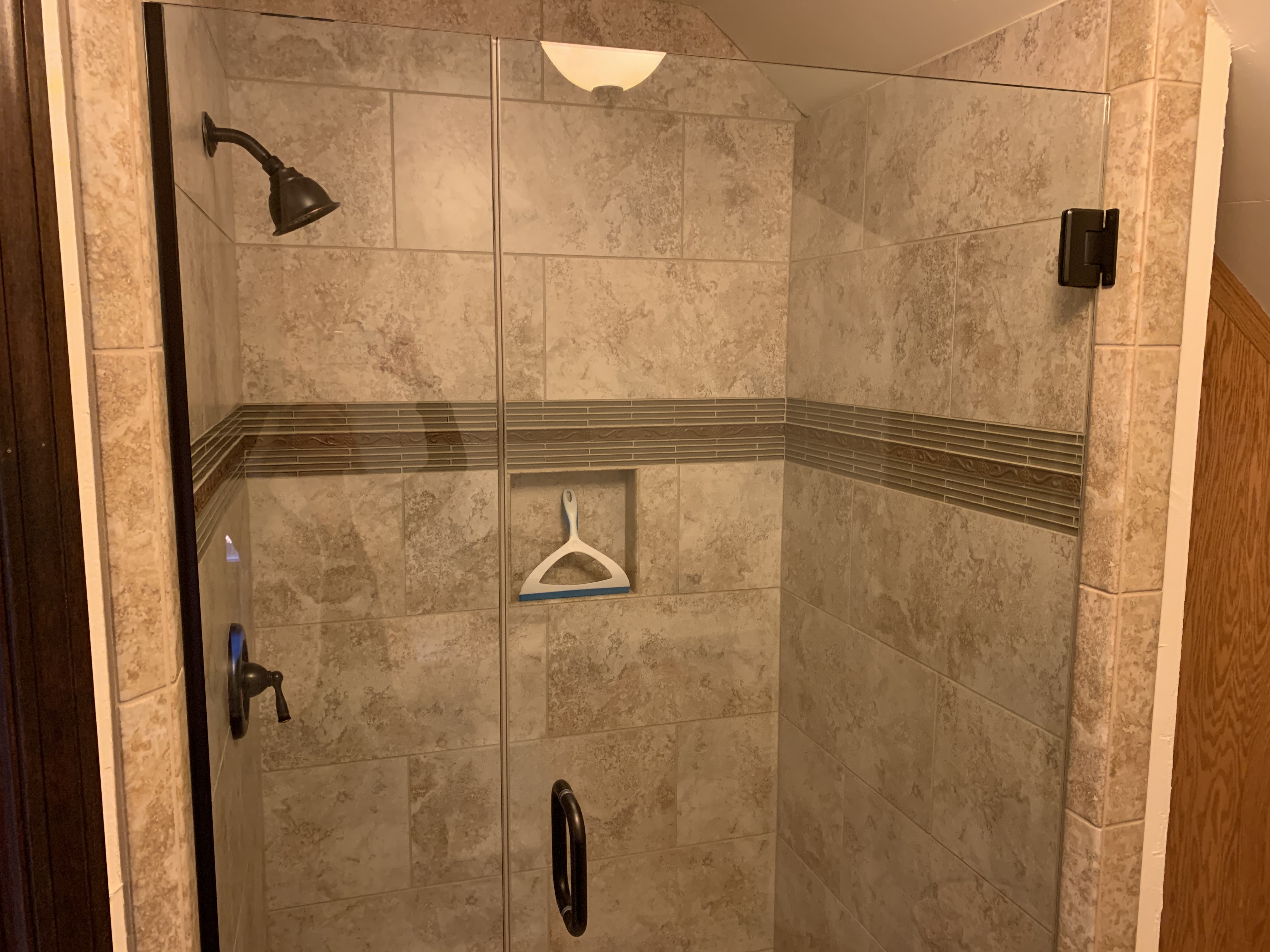 Guest House Livingspace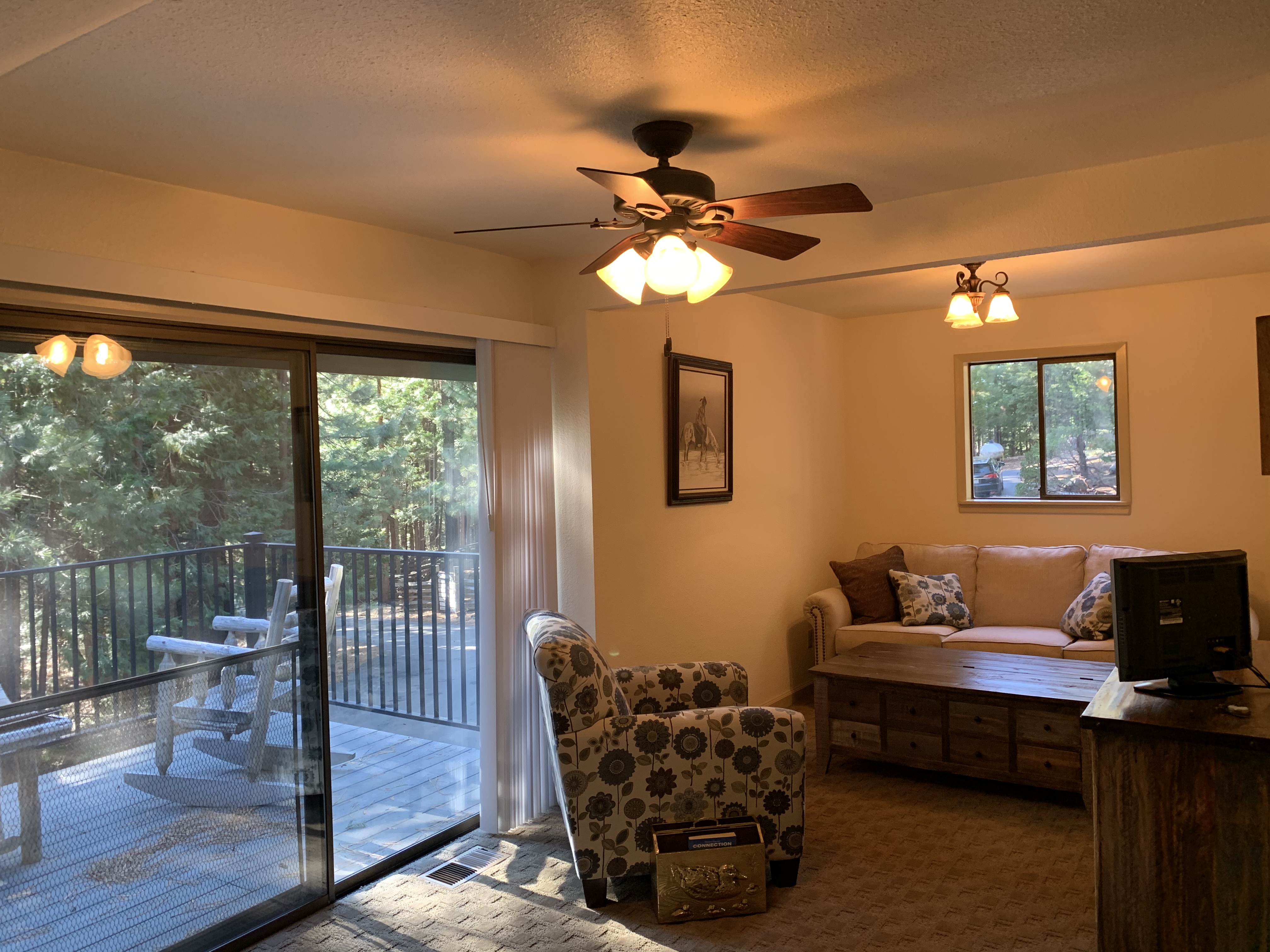 Guest House Livingspace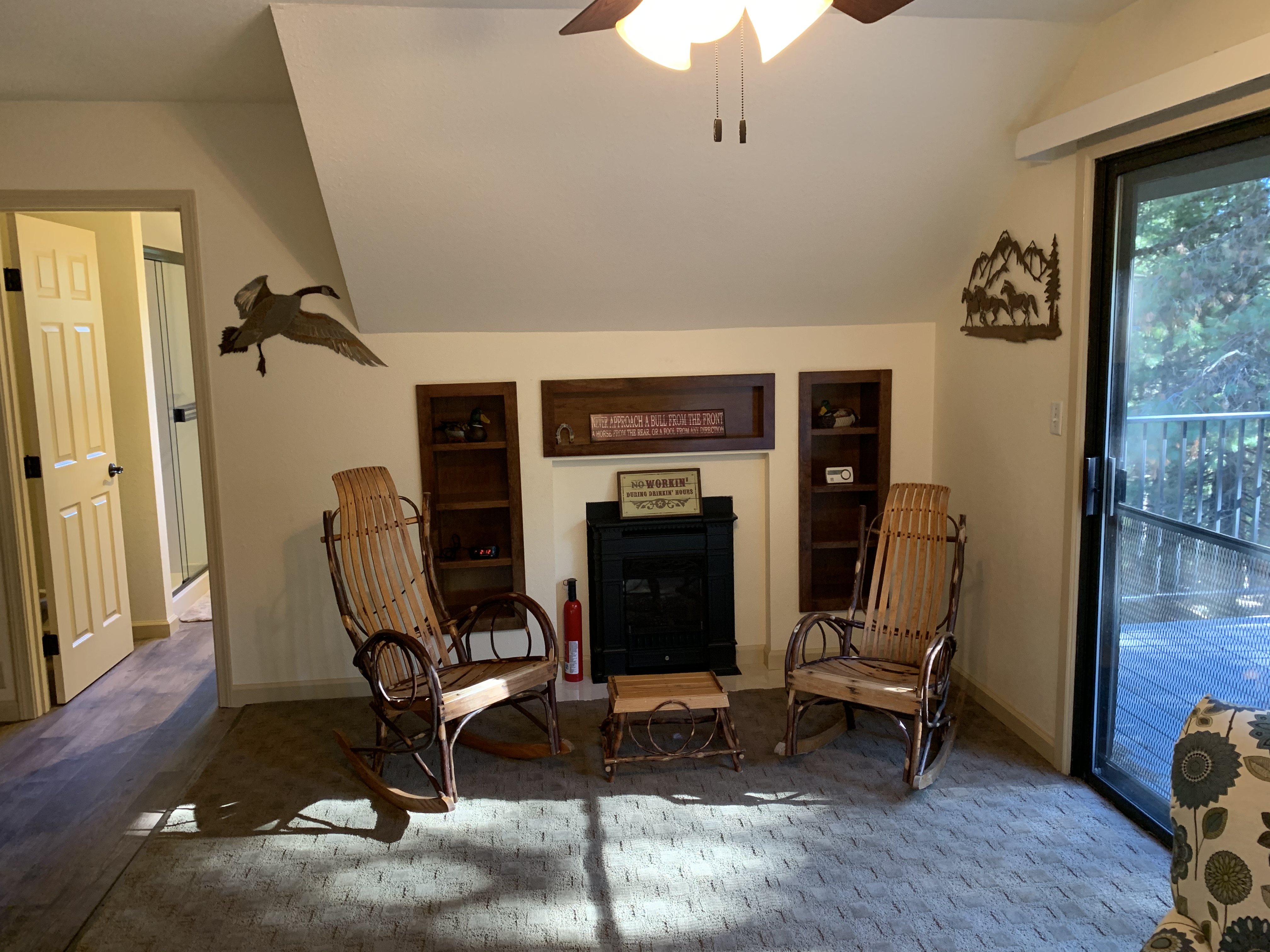 Guest House Queen Room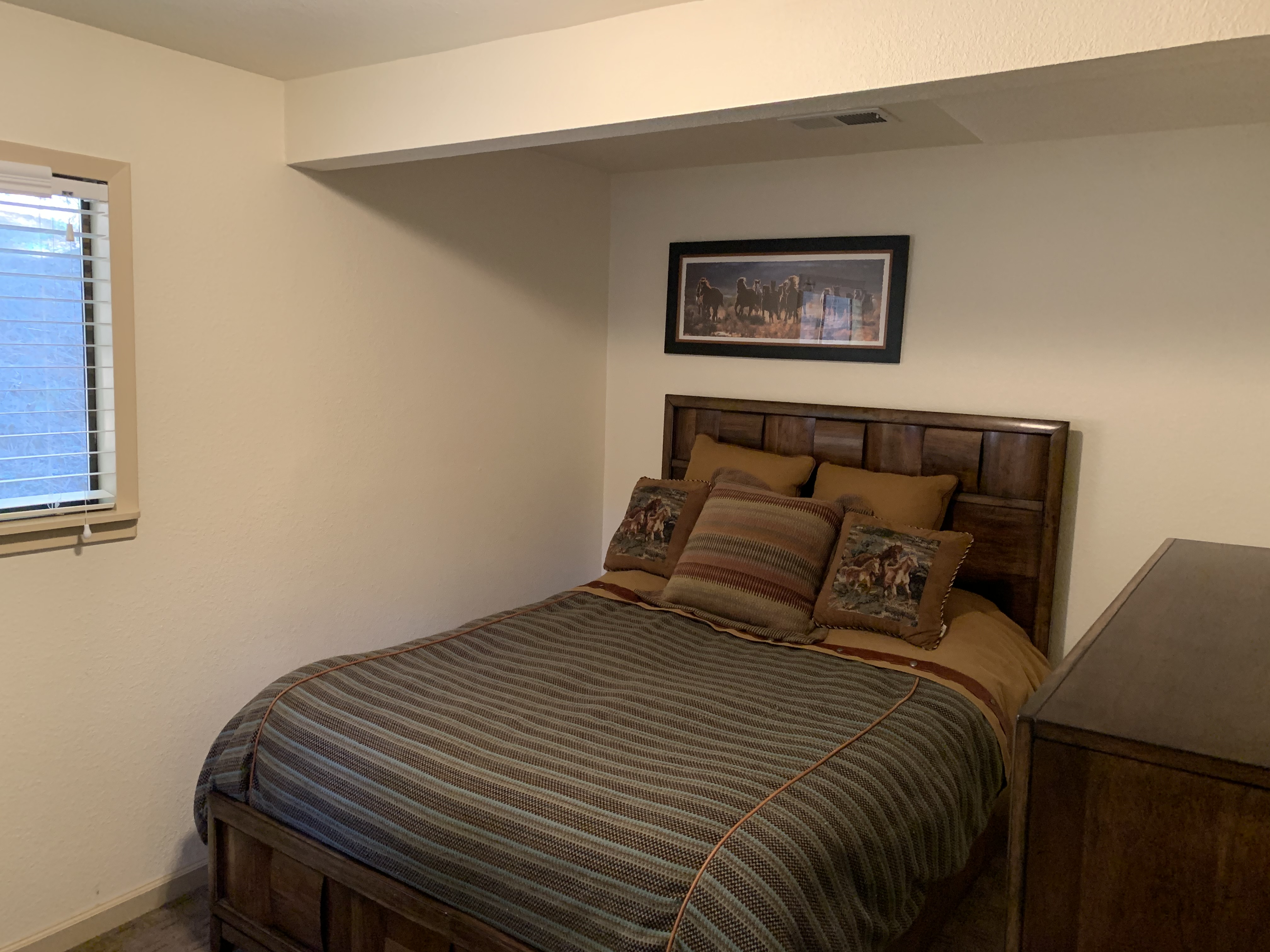 Guest House Bunk Room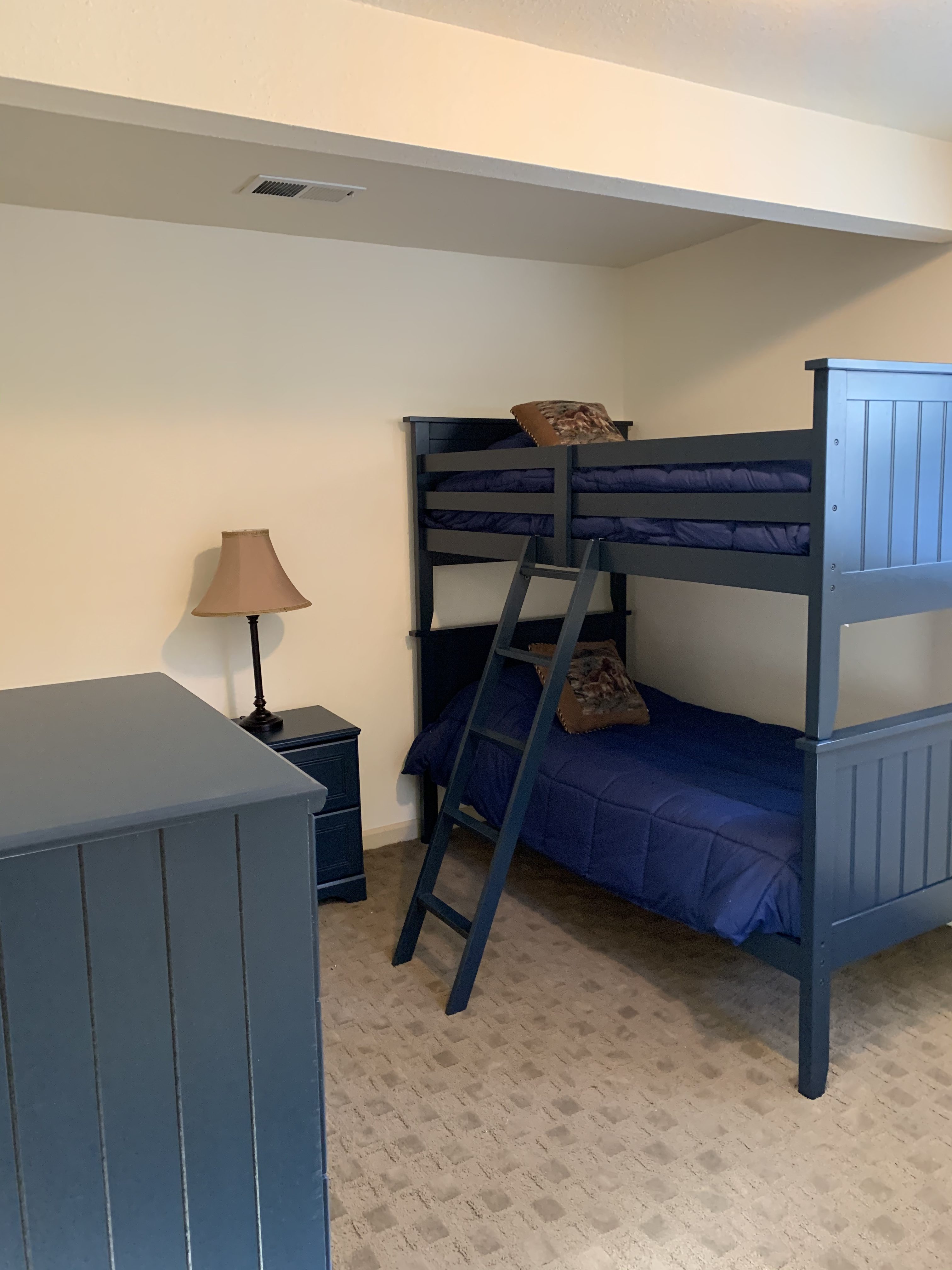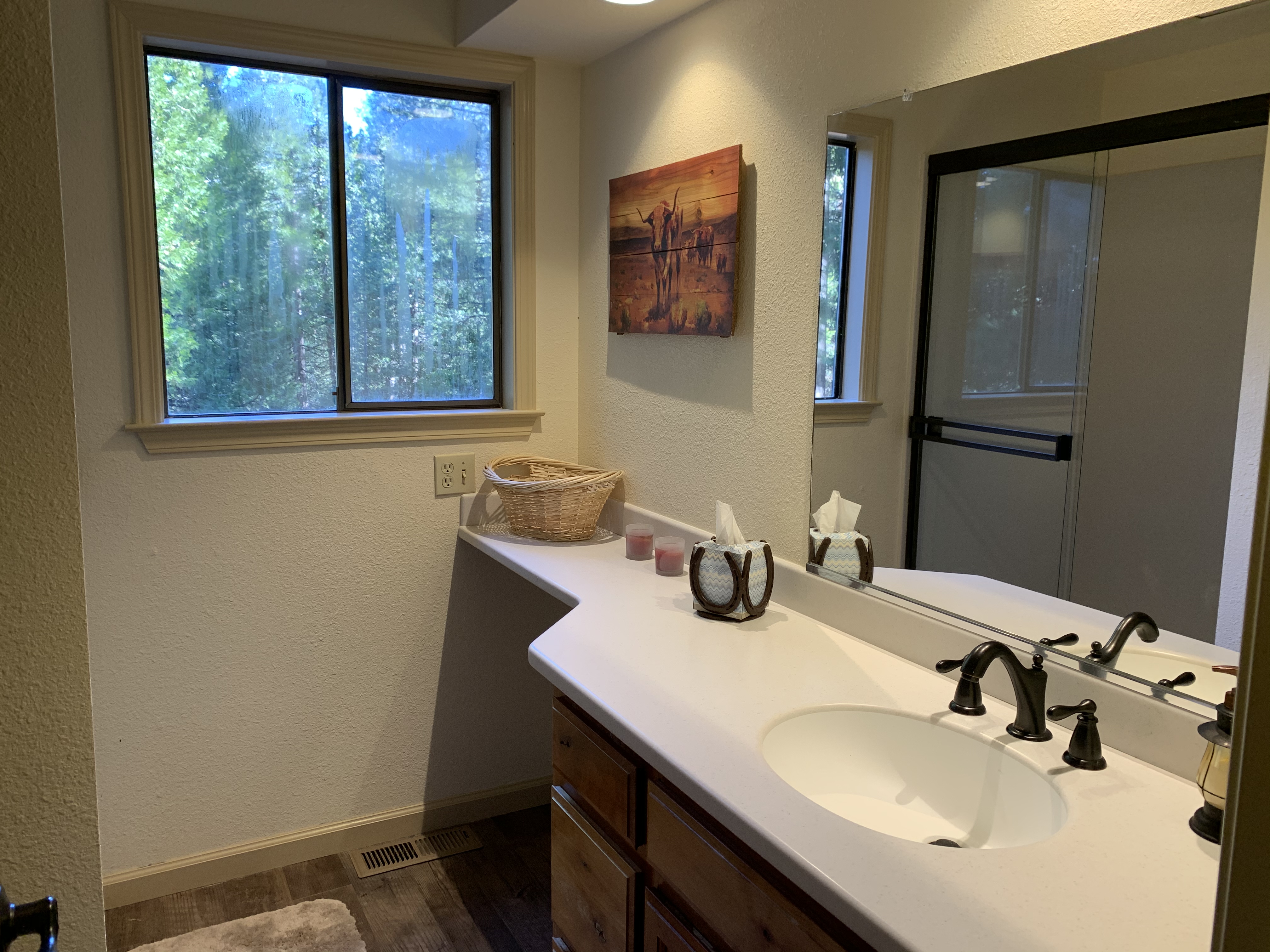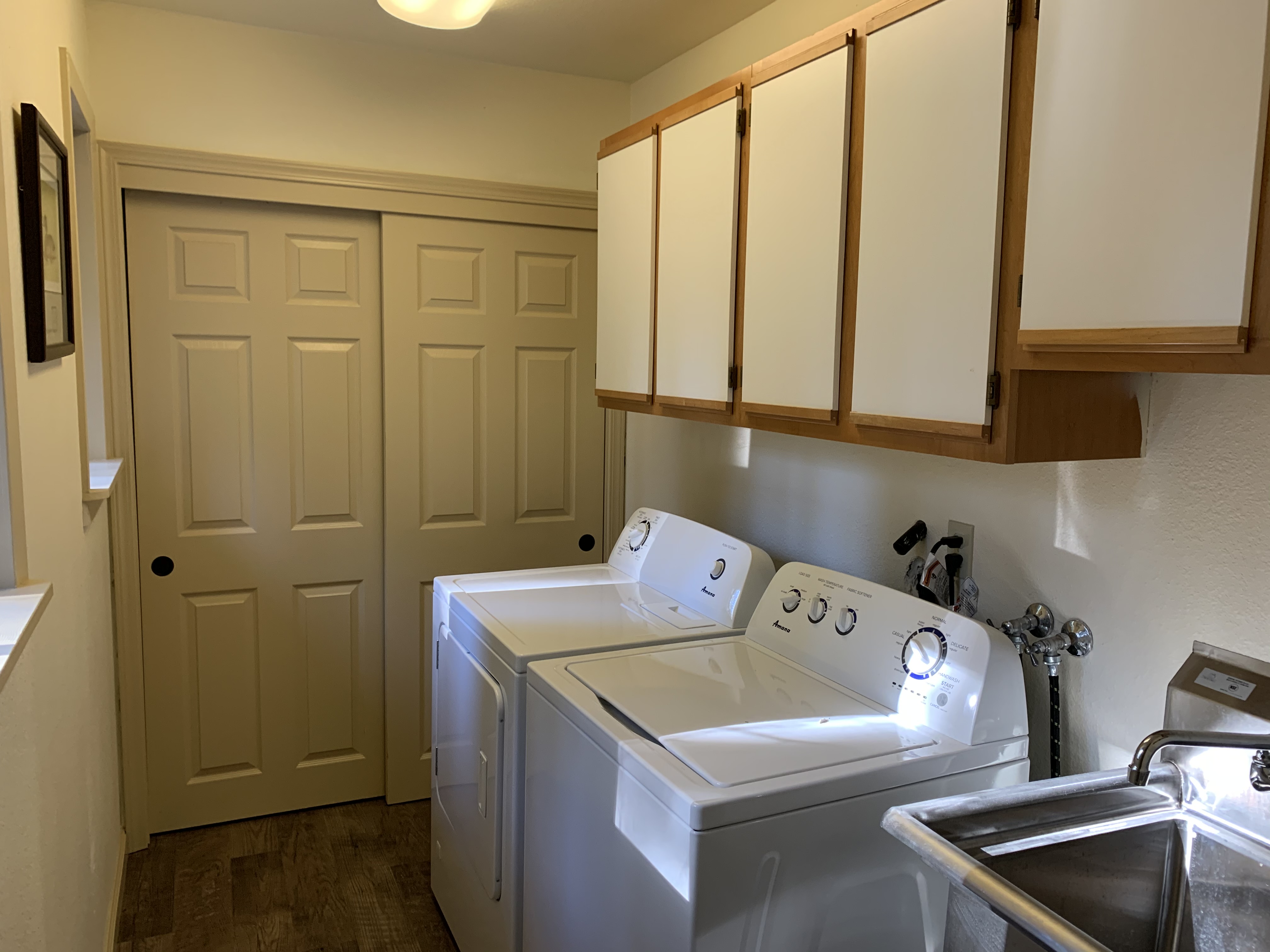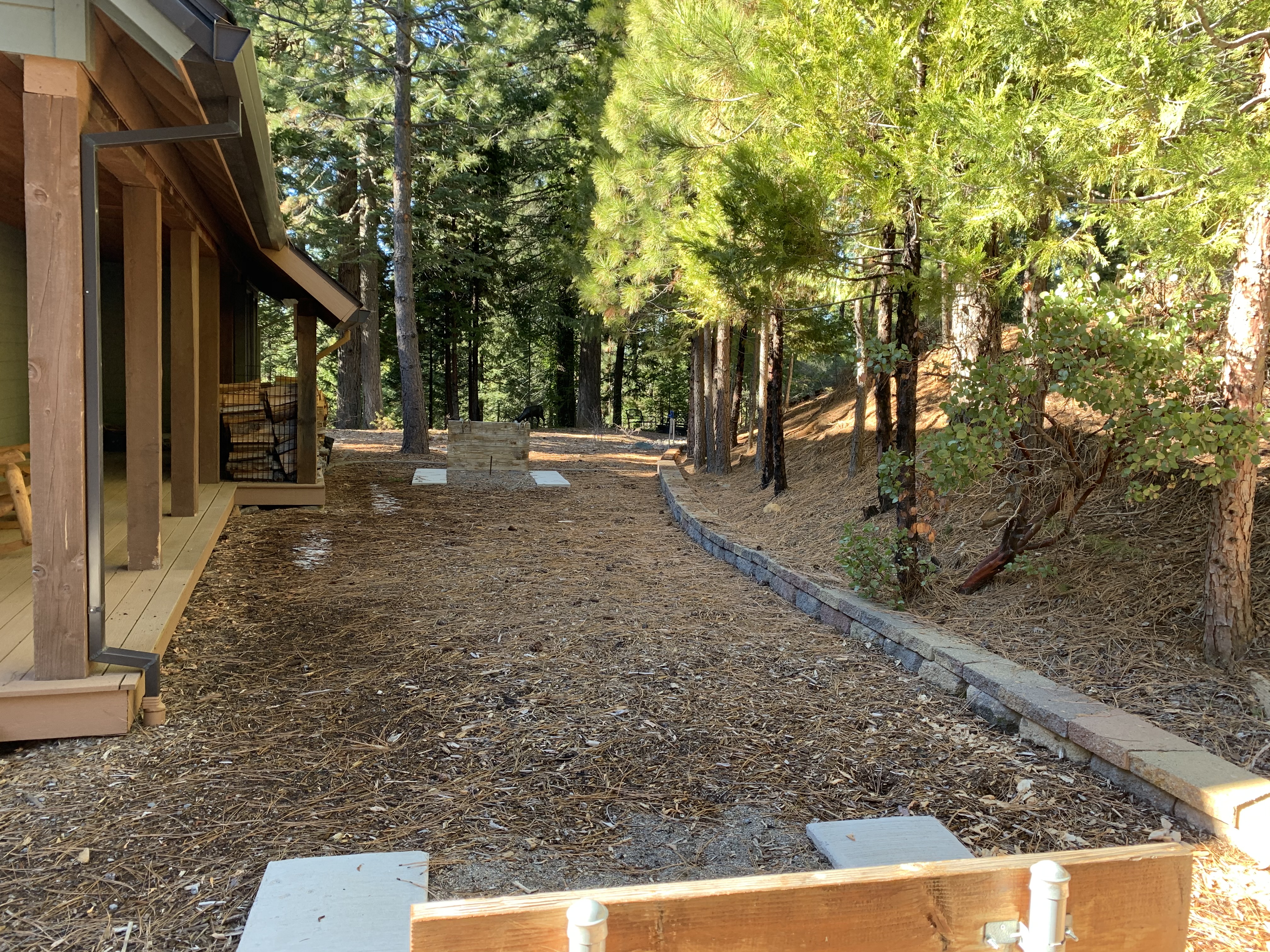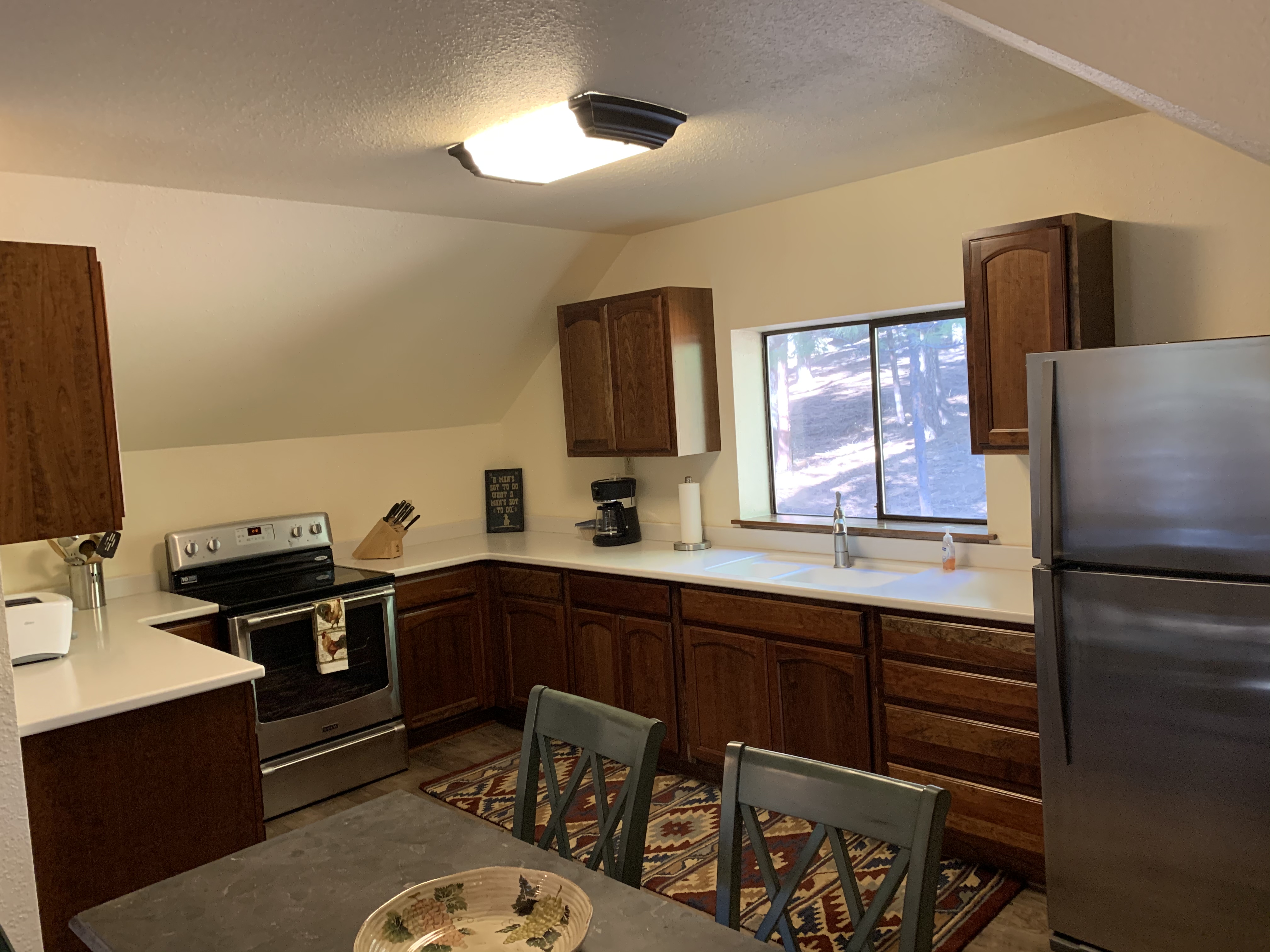 Home Features
Dishwasher
Internet Access
Microwave
No Pets
No Smoking
Patio/Deck
Propane BBQ
Refrigerator
Washer/Dryer
Property Details
Priced at 3,000
6873 Almanor Lake Estates Dr
Lake Almanor, CA 96137

Area: East Shore
Beds: 5
Baths: 3.5
Square Feet: n/a
Max Occupancy: 10
Security Deposit: 1,500
Sanitizing Fee: 375
Registration Fee: 50
Garage: not available
Year Built: 1978

9% Plumas County Tax

Property Availability
January 2021
M
T
W
T
F
S
S
1
2
3
4
5
6
7
8
9
10
11
12
13
14
15
16
17
18
19
20
21
22
23
24
25
26
27
28
29
30
31
February 2021
M
T
W
T
F
S
S
1
2
3
4
5
6
7
8
9
10
11
12
13
14
15
16
17
18
19
20
21
22
23
24
25
26
27
28
March 2021
M
T
W
T
F
S
S
1
2
3
4
5
6
7
8
9
10
11
12
13
14
15
16
17
18
19
20
21
22
23
24
25
26
27
28
29
30
31
April 2021
M
T
W
T
F
S
S
1
2
3
4
5
6
7
8
9
10
11
12
13
14
15
16
17
18
19
20
21
22
23
24
25
26
27
28
29
30
May 2021
M
T
W
T
F
S
S
1
2
3
4
5
6
7
8
9
10
11
12
13
14
15
16
17
18
19
20
21
22
23
24
25
26
27
28
29
30
31
June 2021
M
T
W
T
F
S
S
1
2
3
4
5
6
7
8
9
10
11
12
13
14
15
16
17
18
19
20
21
22
23
24
25
26
27
28
29
30
July 2021
M
T
W
T
F
S
S
1
2
3
4
5
6
7
8
9
10
11
12
13
14
15
16
17
18
19
20
21
22
23
24
25
26
27
28
29
30
31
August 2021
M
T
W
T
F
S
S
1
2
3
4
5
6
7
8
9
10
11
12
13
14
15
16
17
18
19
20
21
22
23
24
25
26
27
28
29
30
31
September 2021
M
T
W
T
F
S
S
1
2
3
4
5
6
7
8
9
10
11
12
13
14
15
16
17
18
19
20
21
22
23
24
25
26
27
28
29
30
October 2021
M
T
W
T
F
S
S
1
2
3
4
5
6
7
8
9
10
11
12
13
14
15
16
17
18
19
20
21
22
23
24
25
26
27
28
29
30
31
November 2021
M
T
W
T
F
S
S
1
2
3
4
5
6
7
8
9
10
11
12
13
14
15
16
17
18
19
20
21
22
23
24
25
26
27
28
29
30
December 2021
M
T
W
T
F
S
S
1
2
3
4
5
6
7
8
9
10
11
12
13
14
15
16
17
18
19
20
21
22
23
24
25
26
27
28
29
30
31
Questions / Reservation Request