Vincent- 600 Cedar Canyon Road, Lake Almanor Country Club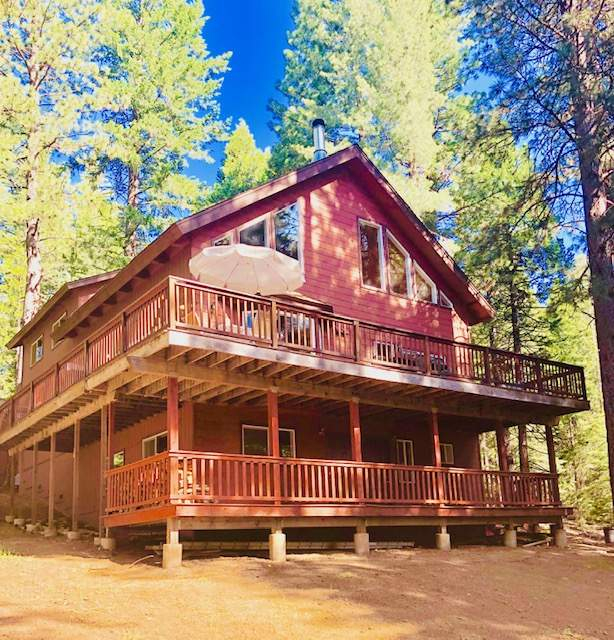 This is a fantastic large family home, accommodating up to 16 people! With three levels, 6 bedrooms and 3 bathrooms, there is plenty of room to spread out. Enjoy the extremely quiet, private location at the end of a Country Club cul-de-sac. The property butts up to a forested greenbelt area. The sizable and private back deck overlooks the trees and neighbors are scarce! The main level of the home boasts a fabulous open floor plan with large rock fireplace and towering ceilings. A spacious and generous kitchen will serve your group well. Enjoy the lovely piano in the great room as well. The garage is set up as a game room, with foosball and ping pong.
There is one bedroom on the main level with a queen bed. There is also a bathroom on the main level. Upstairs you will find three bedrooms, one with a California King, another with 3 twins (one is a bit small), and the third with a queen bed. There is a full bathroom upstairs. Also on the top floor is the loft area, which has a double sleeper sofa and a toy/play area. The lower level of the home has the tv/game/ bedroom with 3 twins and the last bedroom has twin bunks and a double bed. There is another bathroom downstairs, split into two parts – shower in one room and sink/toilet in another.
*INTERNET IS PROVIDED AS A COURTESY, HOWEVER, IS NEVER GUARANTEED.
This property is located just a few minutes from an LACC lake access point, and approx. 1.25 miles from Rec. Area 1.
4 TVs (only 2 connected to cable), 3 DVDs, 1 VCR
High speed internet
6 Bedrooms, 3 Bathrooms
Maximum Occupancy: 16
Maximum Vehicles: 6
Bed(s): 1 Cal. King, 2 Queens, , 7 Twins, 1 double, 1 Double Sofa Sleeper
Sheets, towels and paper goods are not provided.
LACC Registration is $160, plus $100 per watercraft, per week.
See the LACC website here: http://www.lakealmanorcountryclub.org/outside_home.asp
This home may ask a premium rate for holidays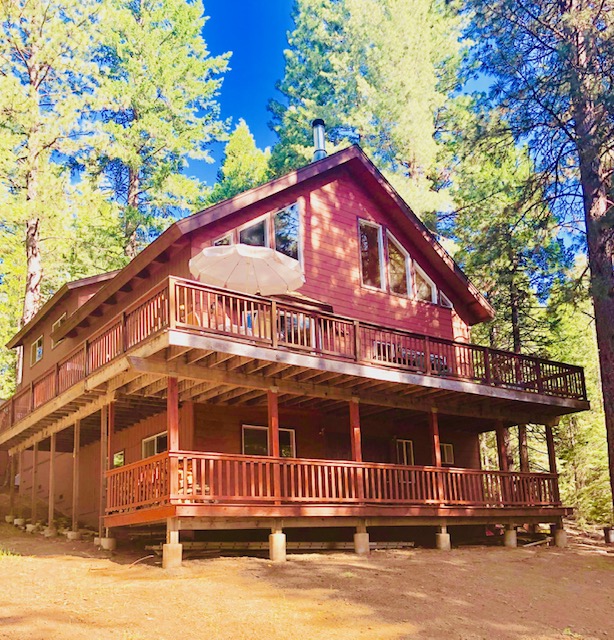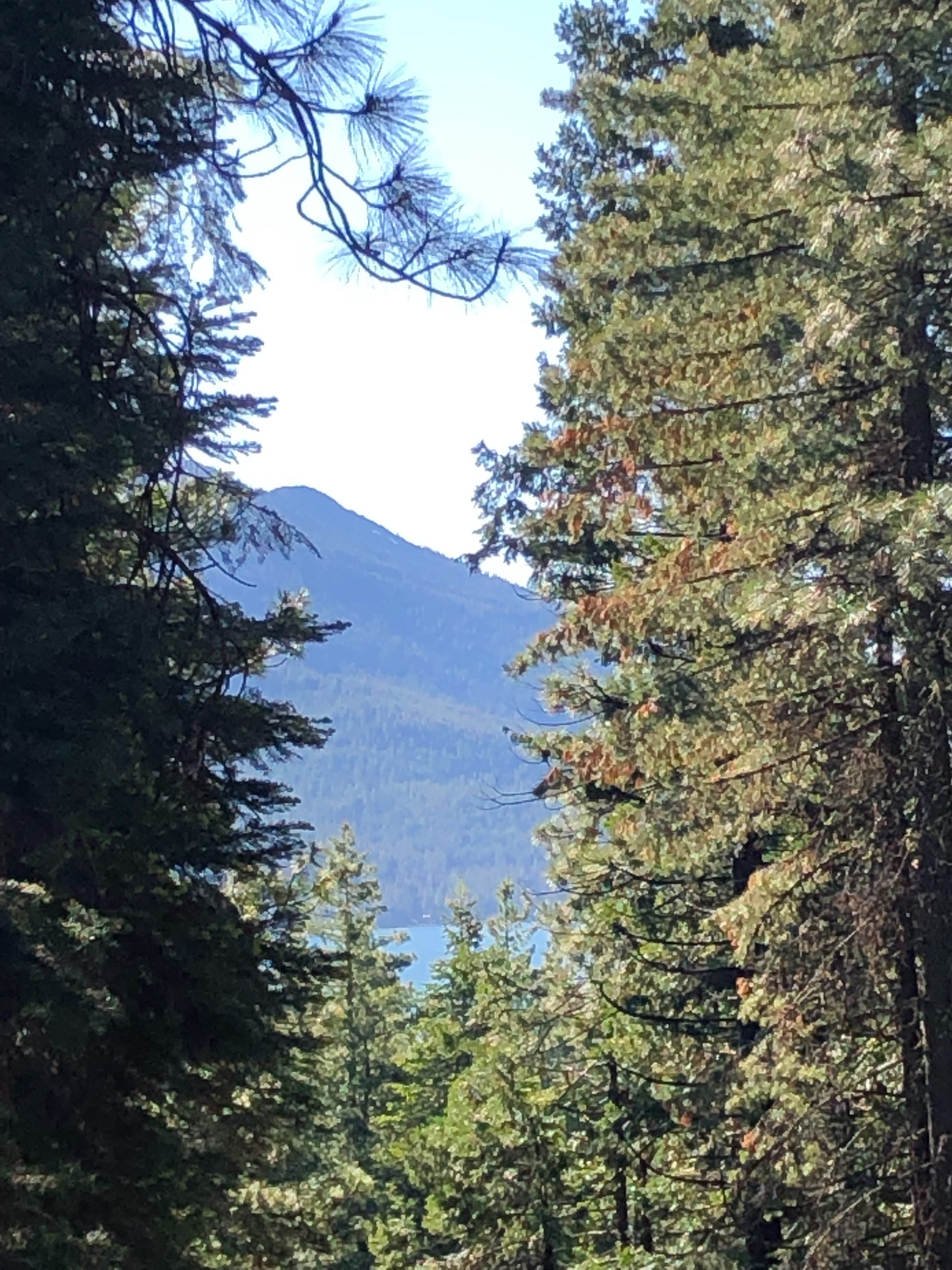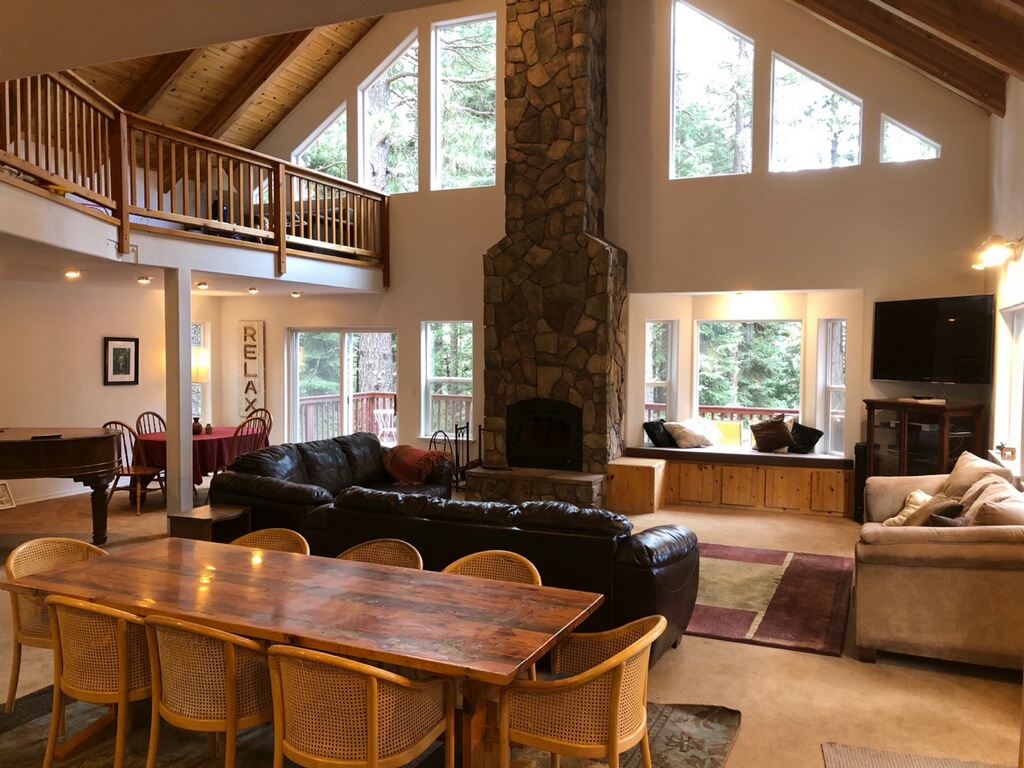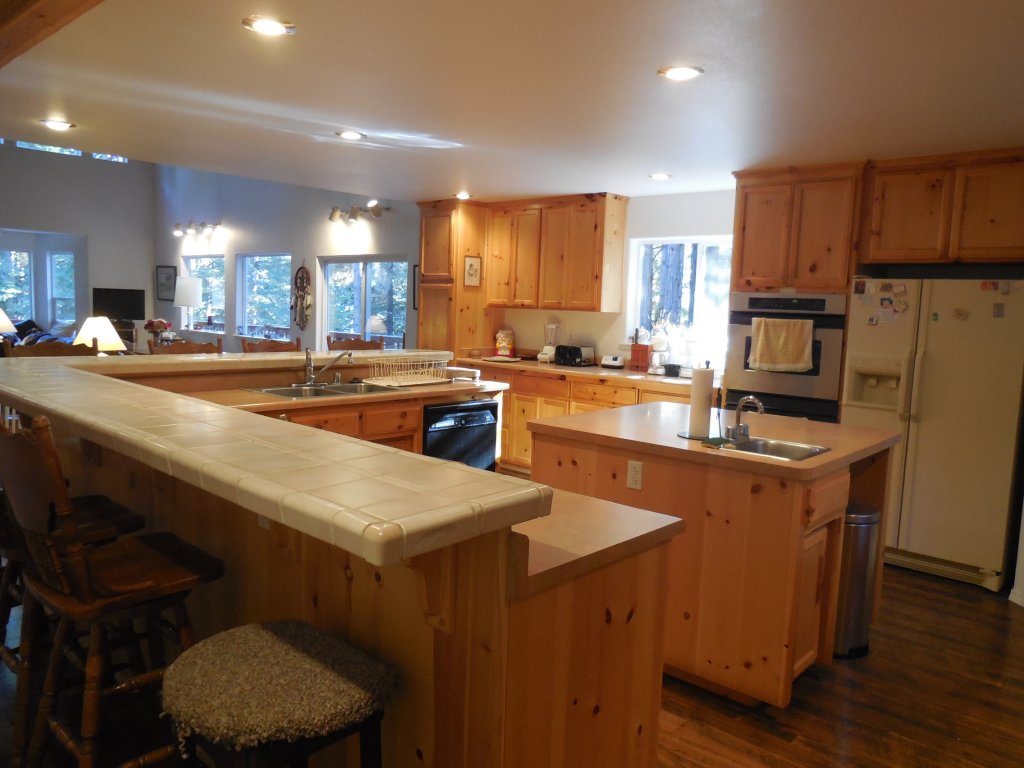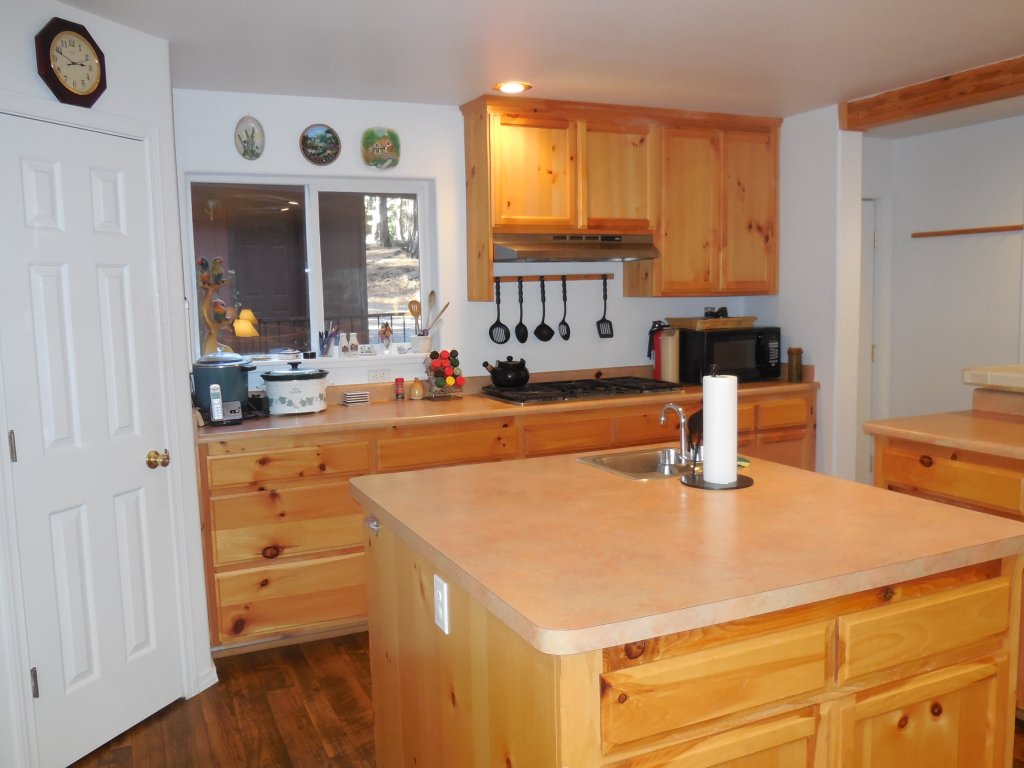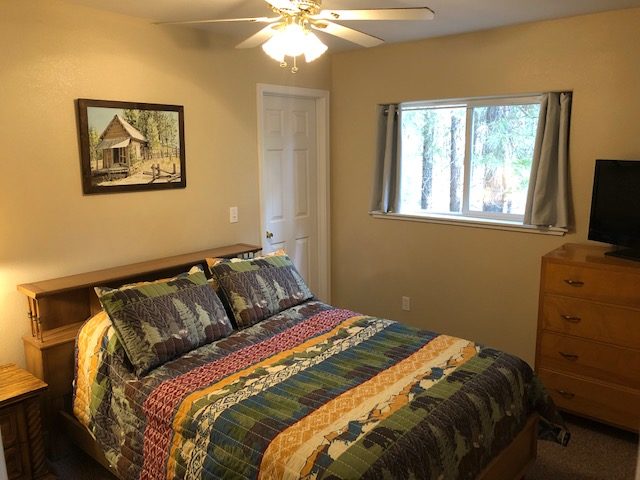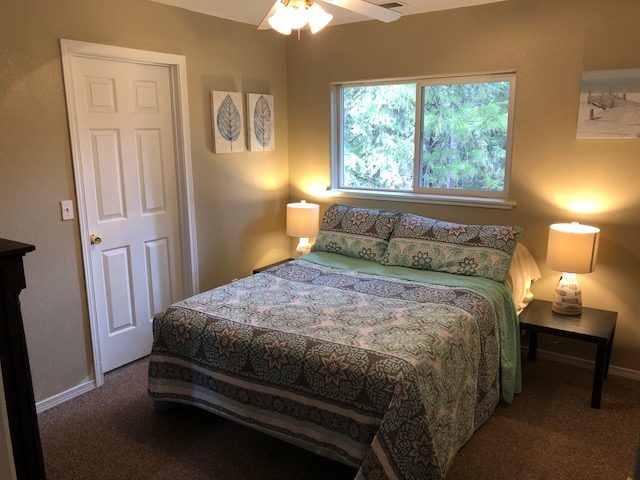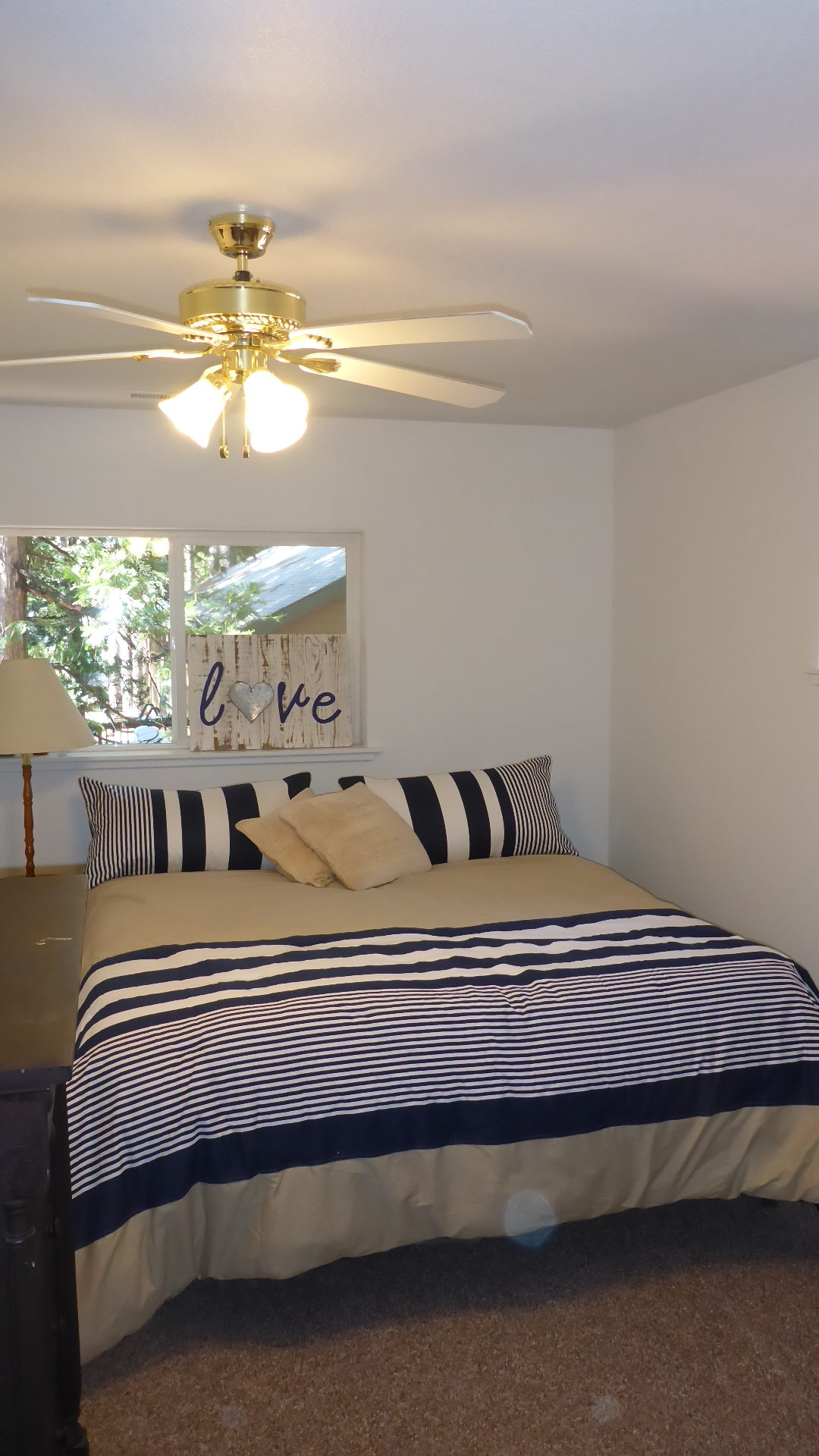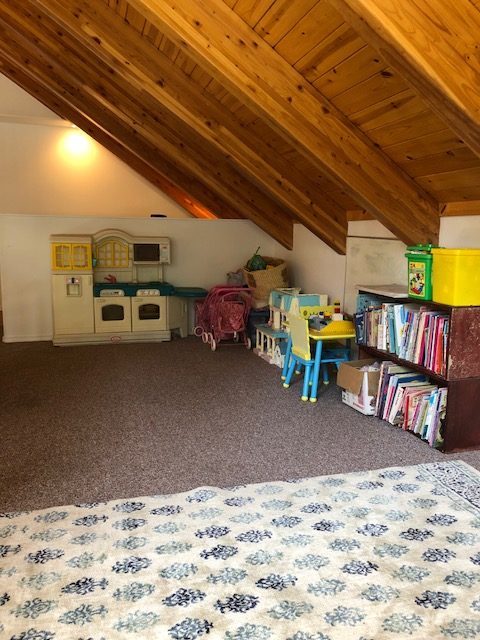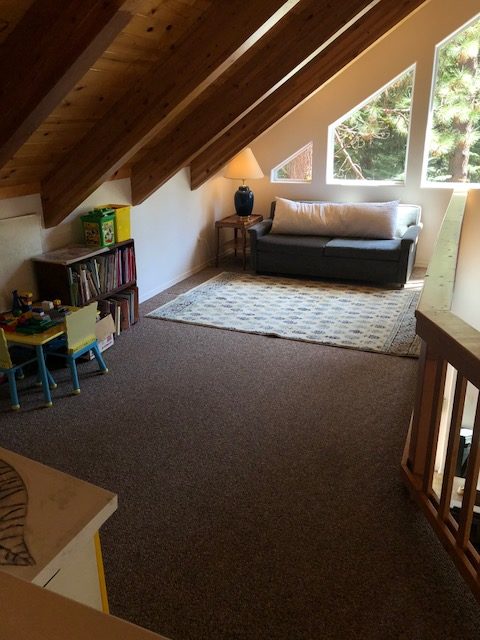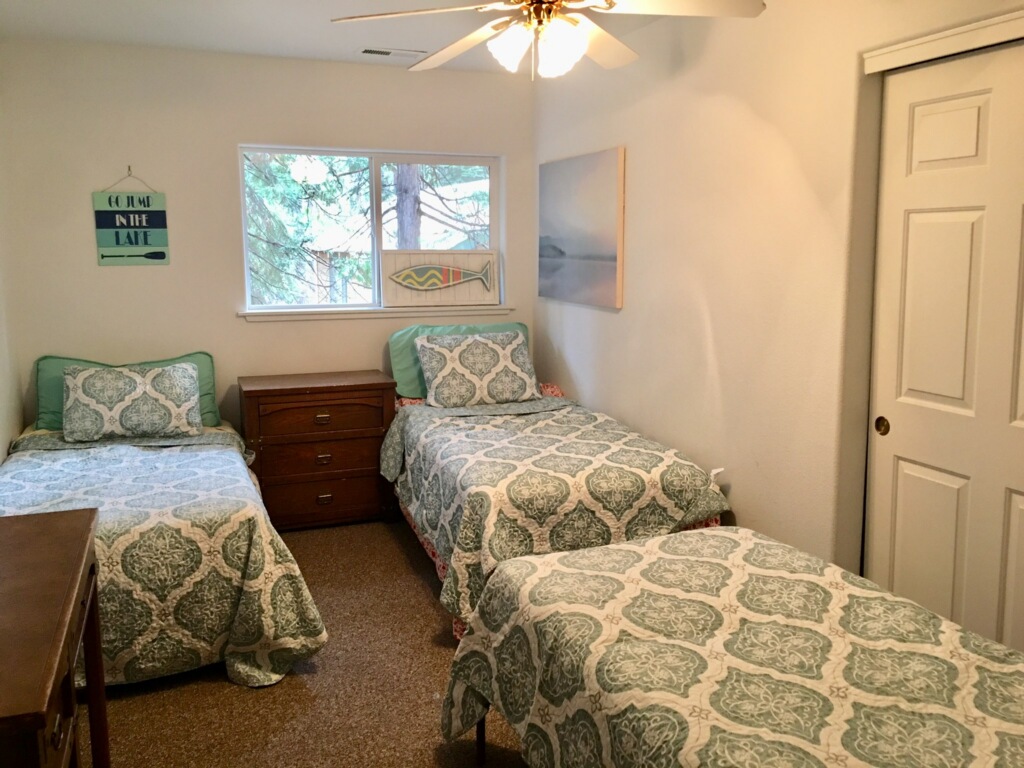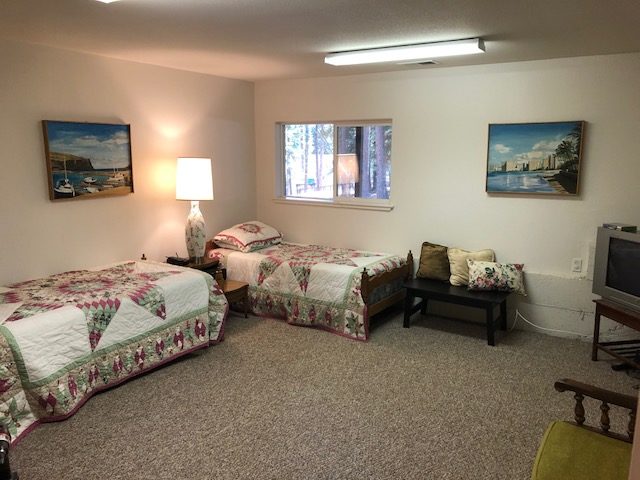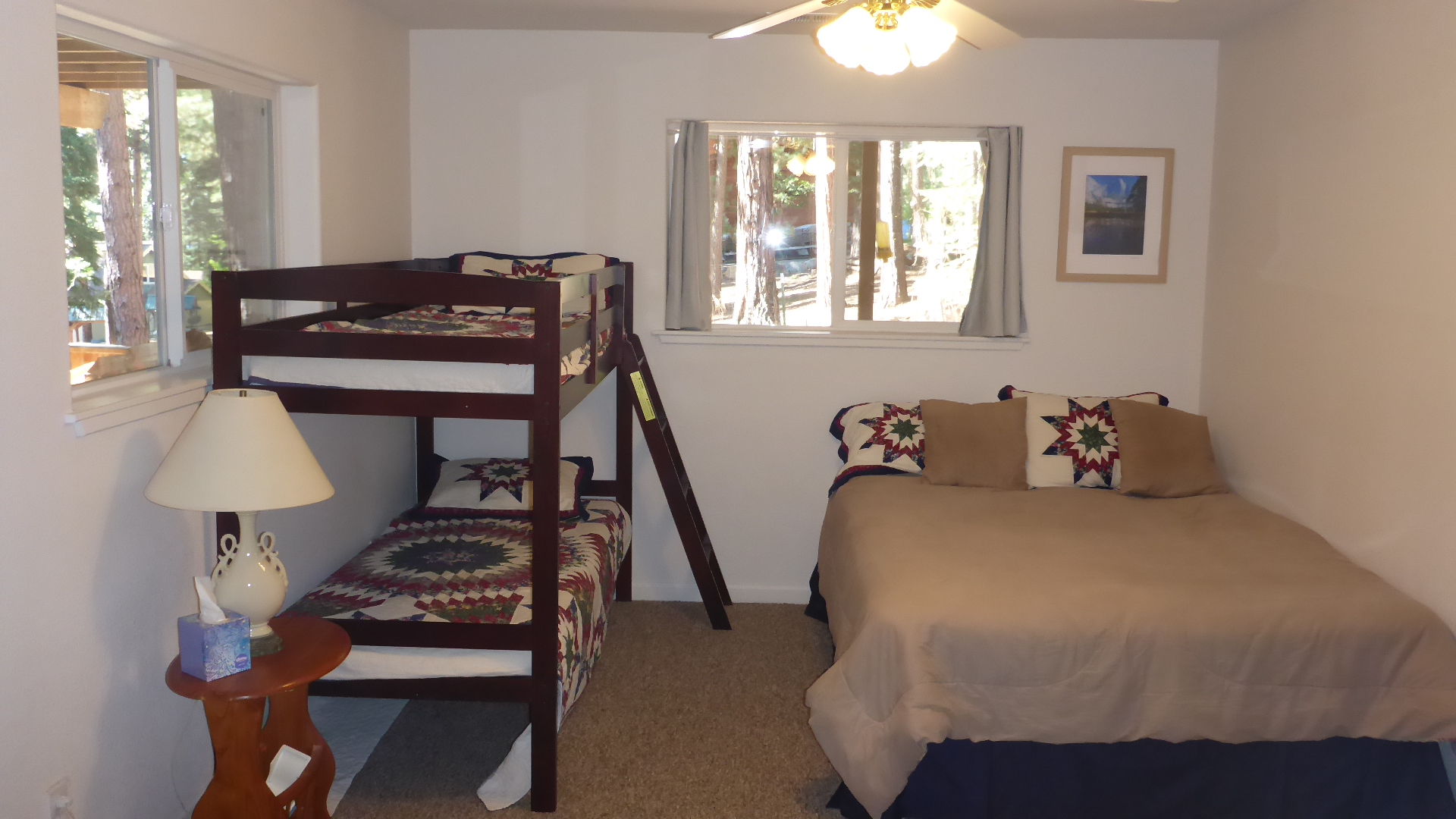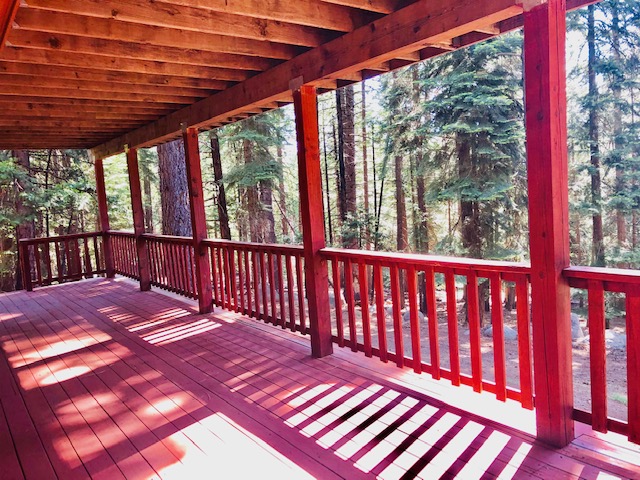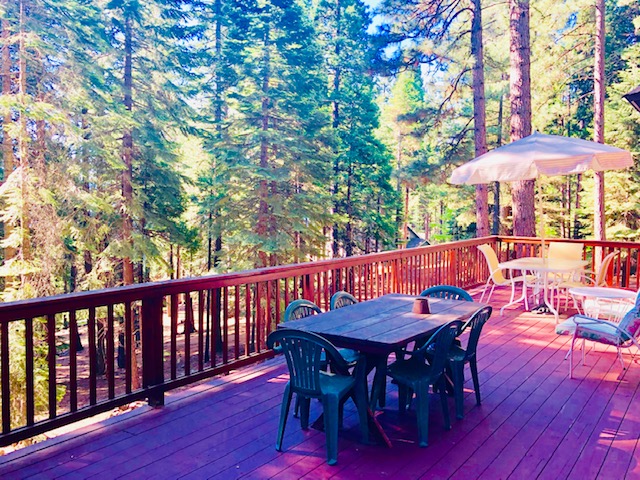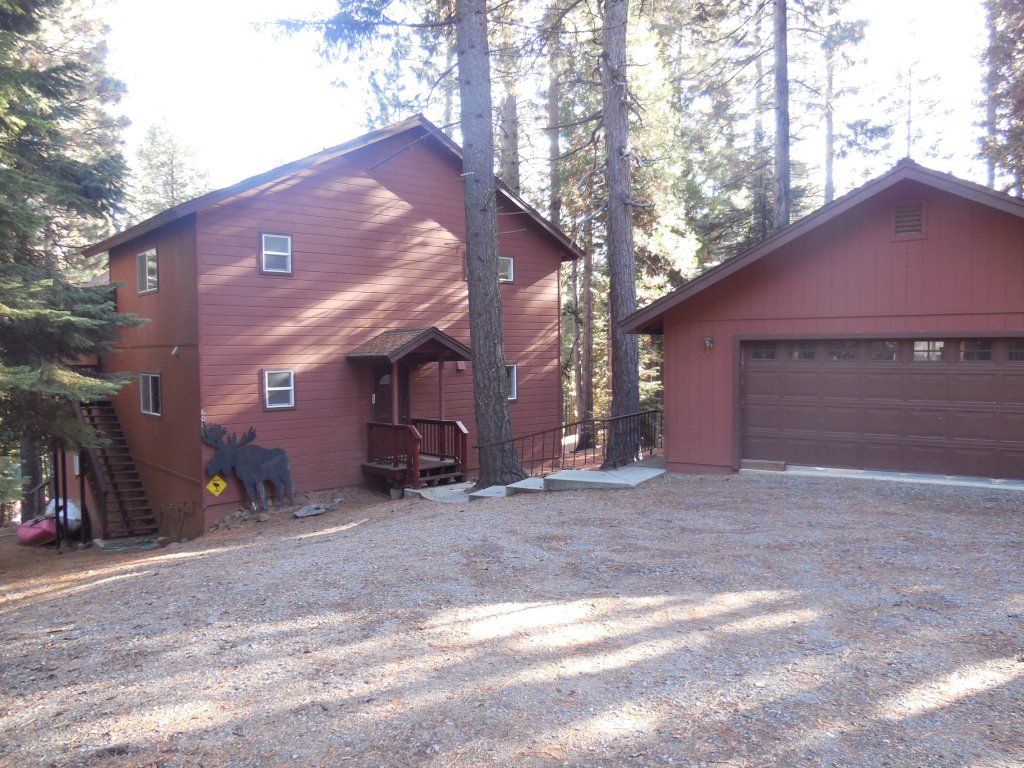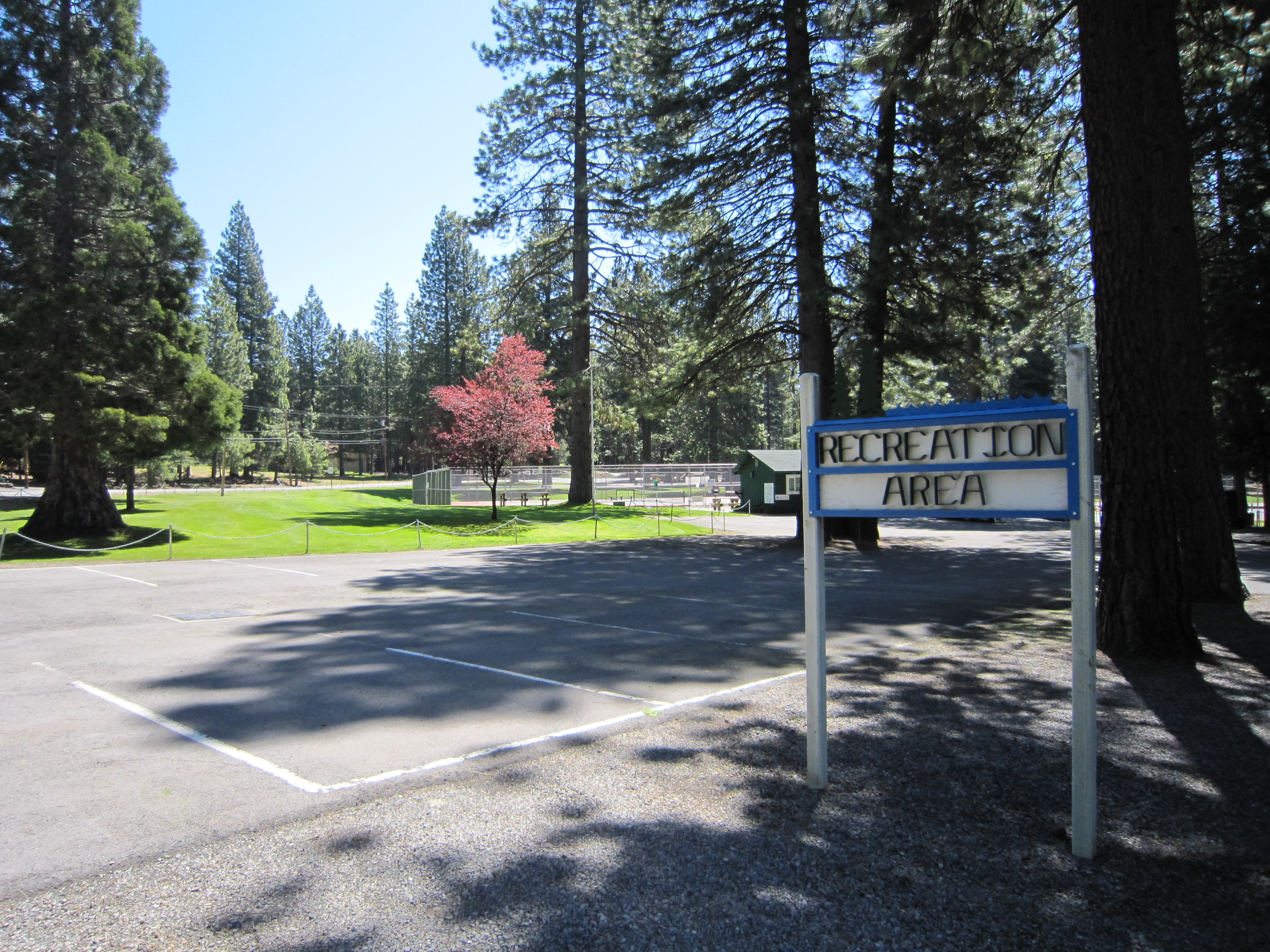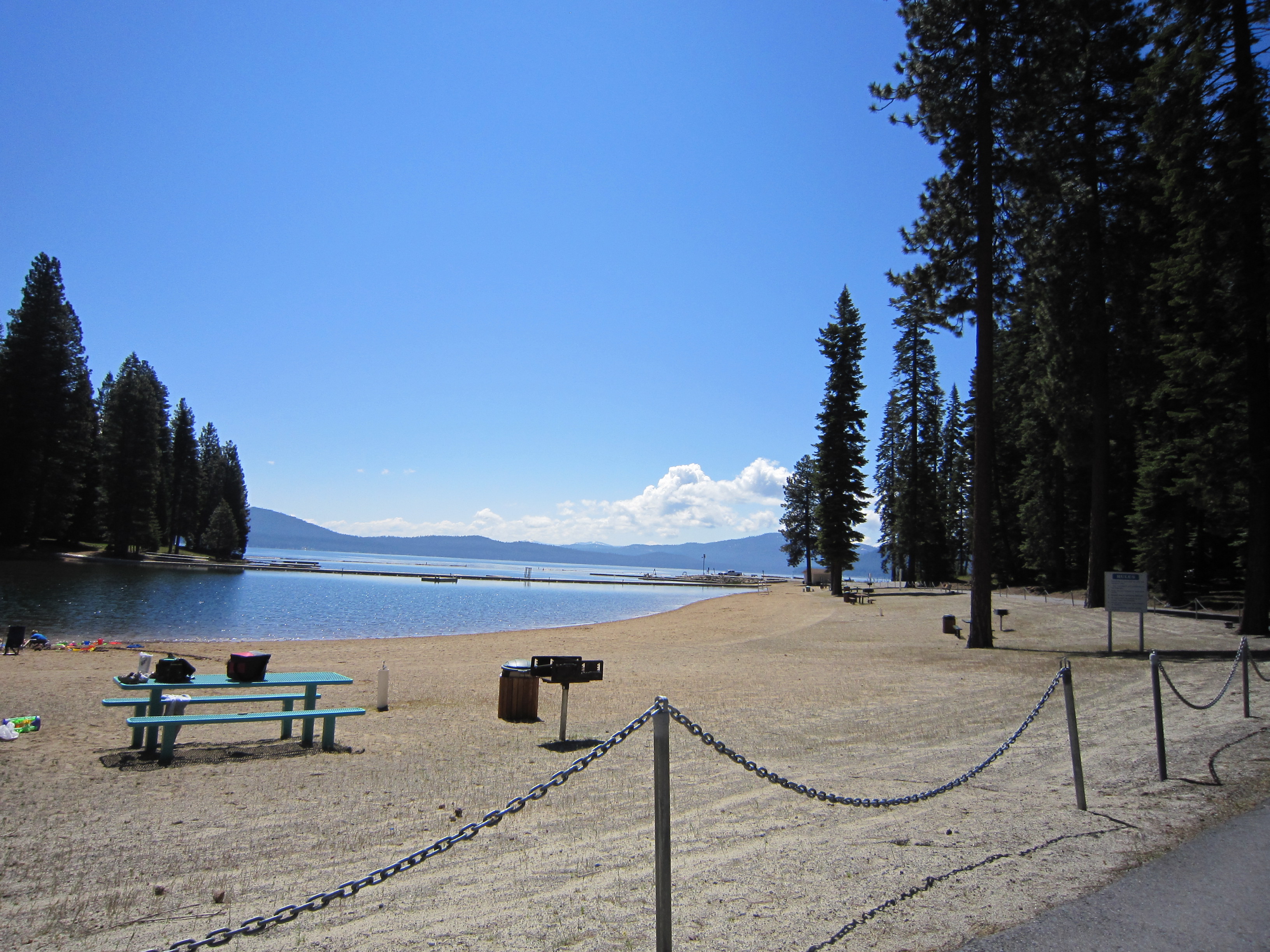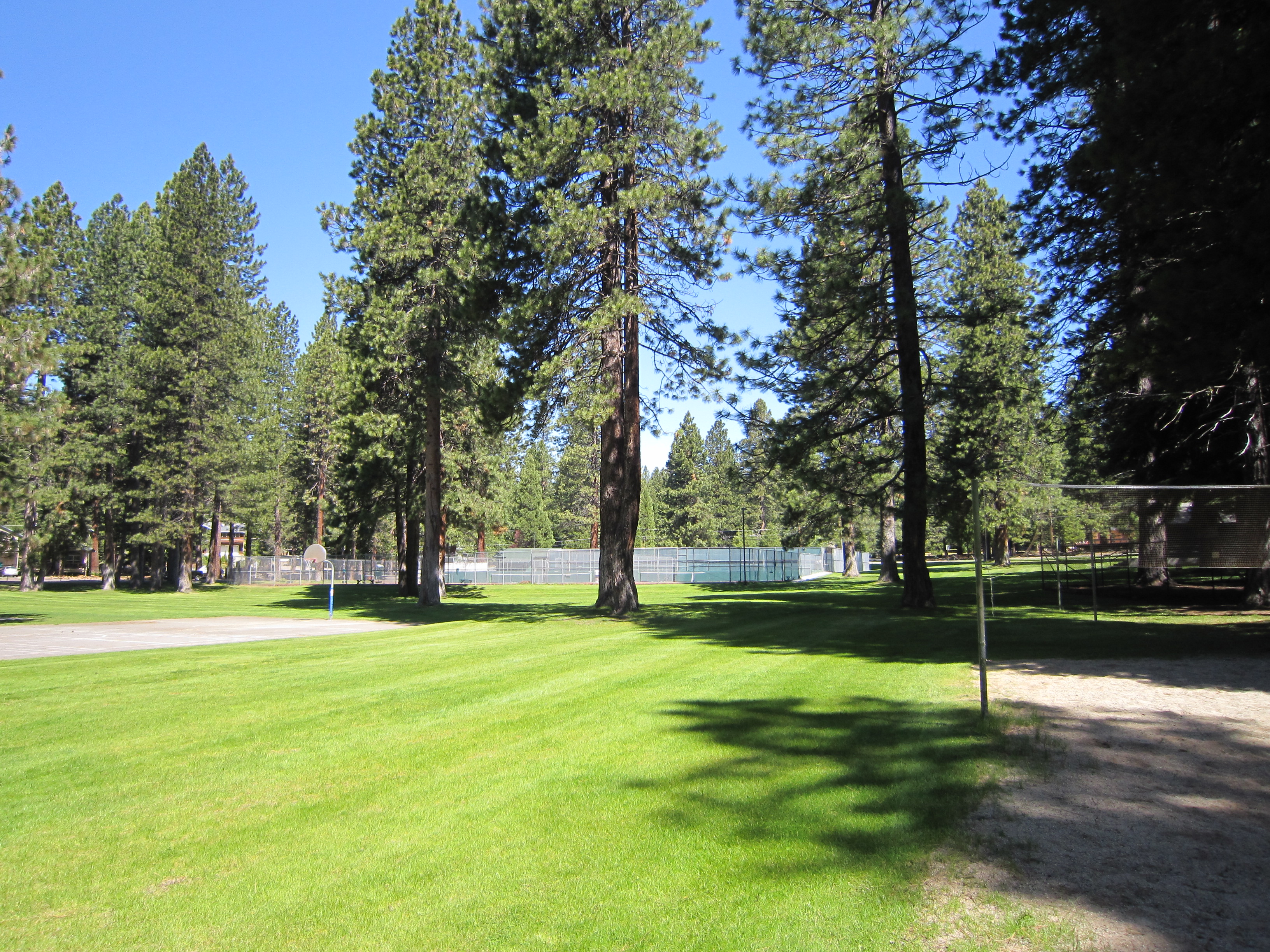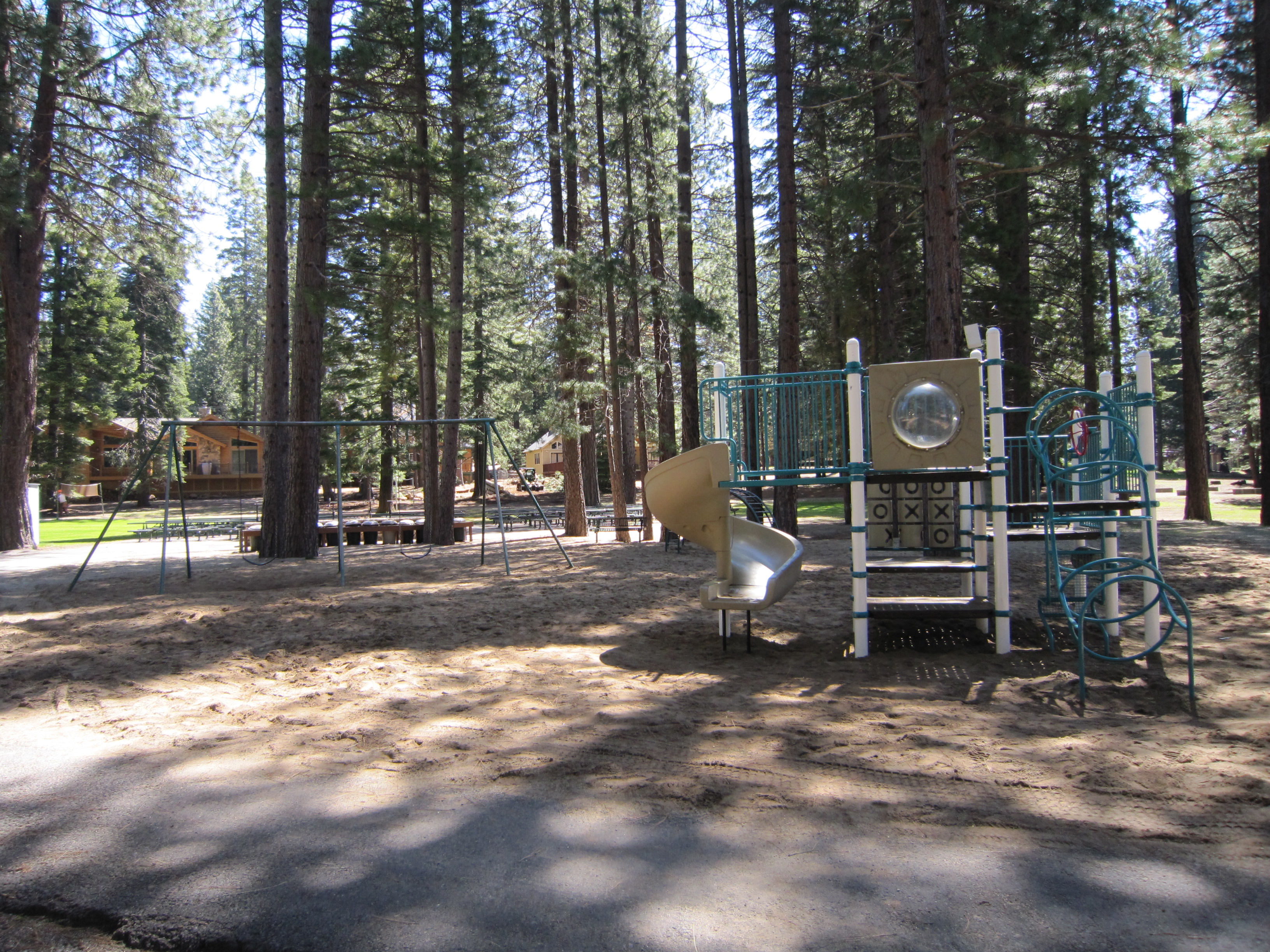 Home Features
Cable/Satellite TV
Carpeted Floors
Dishwasher
Disposal
Extra refrigerator
Foosball Table
Gas Range
Hardwood Floors
Internet Access
Microwave
No Air Conditioning
No Pets
No Smoking
Patio/Deck
Ping Pong Table
Propane BBQ
Wall Oven
Washer/Dryer
Property Details
Priced at $2,500/ week (price may vary)
600 Cedar Canyon Road
Lake Almanor, CA 96137

Area: Lake Almanor Country Club
Beds: 6
Baths: 3
Square Feet: 3700
Max Occupancy: 16
Security Deposit: $500
Sanitizing Fee: $200
Registration Fee: $30
Garage: Not included
Year Built: n/a

9% Plumas County Tax

Property Availability
January 2019
M
T
W
T
F
S
S
1
2
3
4
5
6
7
8
9
10
11
12
13
14
15
16
17
18
19
20
21
22
23
24
25
26
27
28
29
30
31
February 2019
M
T
W
T
F
S
S
1
2
3
4
5
6
7
8
9
10
11
12
13
14
15
16
17
18
19
20
21
22
23
24
25
26
27
28
March 2019
M
T
W
T
F
S
S
1
2
3
4
5
6
7
8
9
10
11
12
13
14
15
16
17
18
19
20
21
22
23
24
25
26
27
28
29
30
31
April 2019
M
T
W
T
F
S
S
1
2
3
4
5
6
7
8
9
10
11
12
13
14
15
16
17
18
19
20
21
22
23
24
25
26
27
28
29
30
May 2019
M
T
W
T
F
S
S
1
2
3
4
5
6
7
8
9
10
11
12
13
14
15
16
17
18
19
20
21
22
23
24
25
26
27
28
29
30
31
June 2019
M
T
W
T
F
S
S
1
2
3
4
5
6
7
8
9
10
11
12
13
14
15
16
17
18
19
20
21
22
23
24
25
26
27
28
29
30
July 2019
M
T
W
T
F
S
S
1
2
3
4
5
6
7
8
9
10
11
12
13
14
15
16
17
18
19
20
21
22
23
24
25
26
27
28
29
30
31
August 2019
M
T
W
T
F
S
S
1
2
3
4
5
6
7
8
9
10
11
12
13
14
15
16
17
18
19
20
21
22
23
24
25
26
27
28
29
30
31
September 2019
M
T
W
T
F
S
S
1
2
3
4
5
6
7
8
9
10
11
12
13
14
15
16
17
18
19
20
21
22
23
24
25
26
27
28
29
30
October 2019
M
T
W
T
F
S
S
1
2
3
4
5
6
7
8
9
10
11
12
13
14
15
16
17
18
19
20
21
22
23
24
25
26
27
28
29
30
31
November 2019
M
T
W
T
F
S
S
1
2
3
4
5
6
7
8
9
10
11
12
13
14
15
16
17
18
19
20
21
22
23
24
25
26
27
28
29
30
December 2019
M
T
W
T
F
S
S
1
2
3
4
5
6
7
8
9
10
11
12
13
14
15
16
17
18
19
20
21
22
23
24
25
26
27
28
29
30
31