Hamilton Branch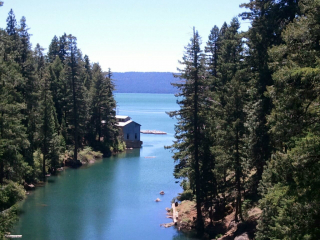 Nestled at the base of Dyer Mountain, this quaint community has a very relaxed feel, and offers boat launching and a small swim area/beach access.  The Hamilton Branch creek offers world class fly fishing.  The locals refer to the Hamilton Branch Community as the "banana belt", which typically sees a little less snowfall and is usually a couple of degrees warmer.
Recently Listed Hamilton Branch Homes For Sale
View all Listings
Beds: 3 Baths: 2 Sq Ft: 1518
This home has been recently painted inside and thoroughly cleaned. Very comfortable, nicely furnished, large spacious deck for entertaining,...
Details
Beds: 3 Baths: 2 Sq Ft: 1361
Have you been looking for a reasonably priced home on the waters of Lake Almanor? This one fits the bill. It is being sold fully furnished so...
Details
Beds: 3 Baths: 3 Sq Ft: 4500
This is an amazing opportunity to own a half ownership in one of the most amazing lake front properties on Lake Almanor. Located in the Big Springs...
Details
View all Listings